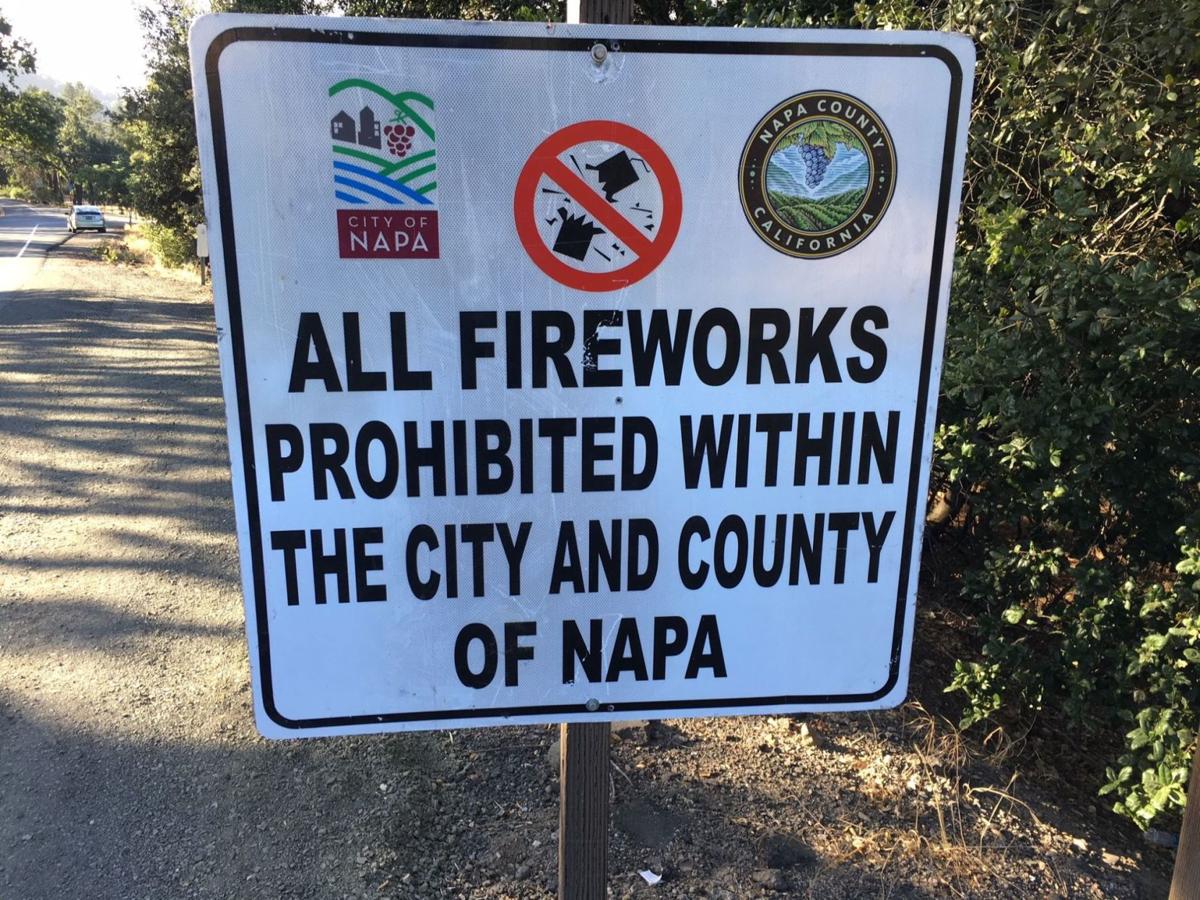 The St. Helena Fire Department encourages everyone to be safe while they enjoy the Fourth of July festivities. Due to the current public health directives, St. Helena's city-sponsored fireworks display was unfortunately cancelled. This may give some people the idea of putting on their own fireworks display of sorts.
With this in mind, the city reminds all residents that the sale, discharge or possession of fireworks, even the so-called "safe-and-sane" variety, is illegal in the cities of St. Helena, Napa, American Canyon, Calistoga, the Town of Yountville, and all unincorporated areas of Napa County. Fireworks are against the St. Helena Municipal code and subject to significant fines.
As the Napa Valley moves into fire season 2020, our individual efforts are crucial to the protection of our families, our homes, and our neighbors.
Any residents needing to dispose of illegal or "safe and sane" fireworks, may do so at the St. Helena Fire Department, from 8 a.m. to 4 p.m., Monday through Friday.
On behalf of the St. Helena Fire Department, we thank you in advance for your help and vigilance in keeping our community safe!
Protect St. Helena
As we celebrate our Independence, it is also important to remember our Inter-Dependence — we are all linked by the air we share, and the health of our community is a shared responsibility. Our collective actions will help keep businesses open and our case numbers low. With the Fourth of July holiday weekend coming up, it is important that you continue to protect yourself, your family, and our community from COVID-19.
Important steps you can take:
- Wash or sanitize your hands regularly and avoid touching your face;
- Wear a face covering. Face coverings are required when inside any public place or business, and outside when 6 feet of distance between households cannot be maintained;
- Avoid gatherings and parties with people from outside your household. While challenging on holidays, this is critically important, as many recent positive COVID cases in Napa County are a result of families and friends gathering among households.
Be the first to know
Get local news delivered to your inbox!