St. Helena Fire Department museum hunts for historical treasures
Tucked away in the St. Helena firehouse is an easily overlooked museum where the history of the St. Helena Fire Department comes alive in vivid color – mostly red.
The small but densely packed museum is full of helmets, hydrants, bells, badges, photos, and a nearly complete set of posters advertising the annual Firemen's Ball fundraisers of the 1950s, where $1 got you an evening of dancing to the big band stylings of Ralph Rawson and his orchestra.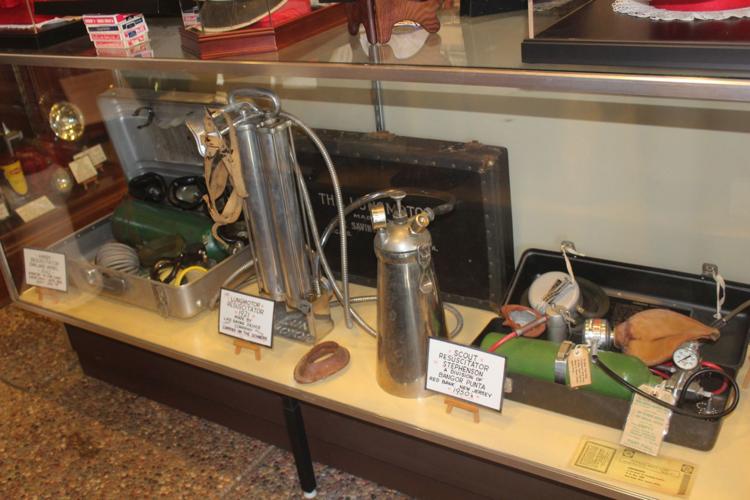 Now the department is looking for apparel, equipment, photos and other mementos to add to its collection. Chances are, forgotten treasures that would help tell the St. Helena Fire Department's story are locked away in attics, basements and trunks throughout St. Helena.
"They're out there in the community – we just need people to dig them up," said Art Carr, a member of the department from 1961 to 1974. For lack of a better word, Carr is the collection's curator, although he shies away from such a lofty title.
The biggest and most recognizable item on display is the 1917 Schnerr pumper truck the department still revs up for its open house and other special events. The triple combination pumper (top speed 50 mph, purchase price $5,400, capable of pumping 381 gallons a minute for 30 minutes) is believed to be the last operational Schnerr in the U.S.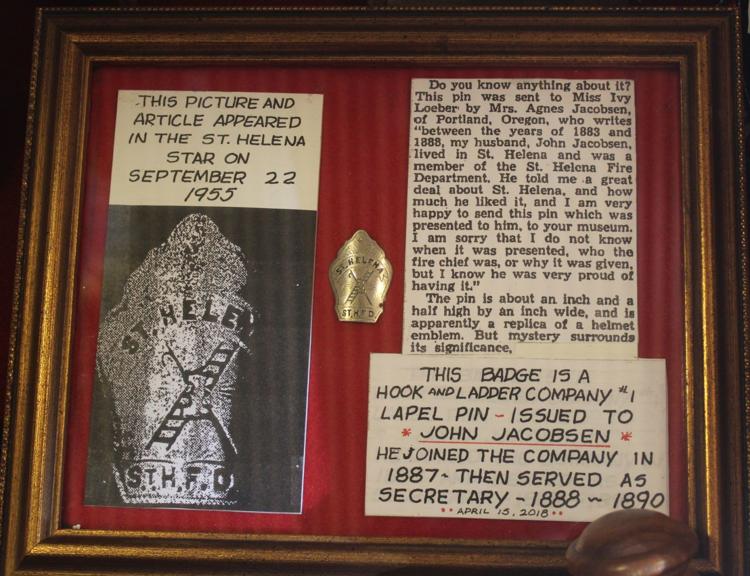 However, even the smaller pieces have a story to tell, like the lapel pin issued to John Jacobsen, who in 1887 joined the Hook and Ladder Company No. 1 — one of the precursors to the St. Helena Fire Department, which wasn't established until 1911.
In the late 19th century, when most of downtown St. Helena was still made of wood and thus highly susceptible to fire, three independent fire companies took it upon themselves to protect the town: Hose Company No. 1, the Hook and Ladder Company No. 1, and Americus Hose Company No. 2.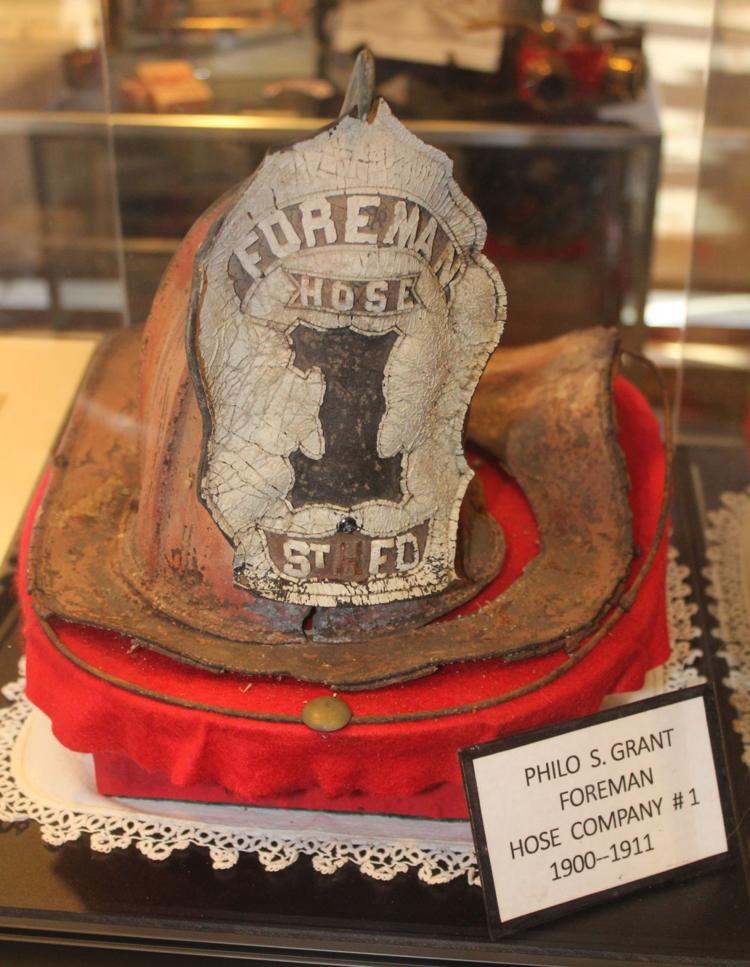 The museum houses the tattered old hat once worn by Philo S. Grant, foreman of Hose Company No. 1 from 1900 to 1911. Grant spent 50 years as a St. Helena firefighter and was selected as the St. Helena Fire Department's first fire chief in 1911. He served until his death in 1947, "and I think if he were alive today he'd still be chief," Carr said wryly.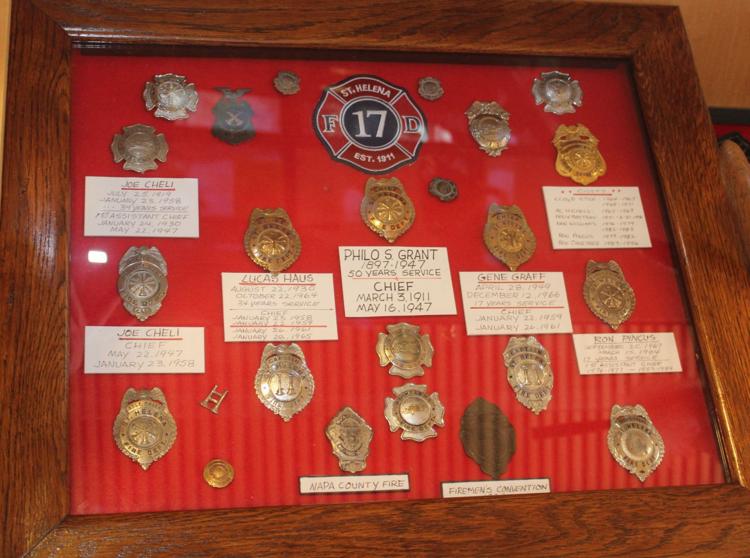 Grant's chief's badge is on display at the museum too, as well as those of his successors Joe Cheli (1947-1958), Lucas Haus (1958-1959, 1961-1965), and Gene Graff (1959-1961).
Keep looking, and you'll find a 1921 Lungmotor resuscitator that used to be carried on the Schnerr, an 1891 fire bell that can still raise a mighty ruckus, and the fire department's old (and presumably outdated) master key to Louis M. Martini Winery.
A few of the items have little or no connection to the fire department and would ideally be exhibited by the St. Helena Historical Society, if only they had their own space, Carr said. Mariam Hansen, research director for the historical society, has provided valuable help in researching the fire department's collection, Carr added.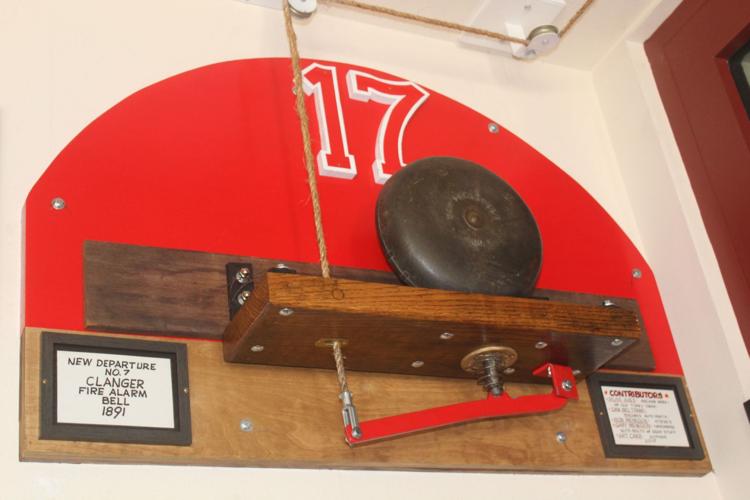 Carr hopes members of the community will come forward with historical memorabilia, apparel or photos related to the fire department, or even documentary evidence that so-and-so served with the department from this year to that year.
Based on what he already knows, Carr has painstakingly compiled a year-by-year membership roster going back to the days of the hose companies, but there are still gaps, including in the years during and after World War I and World War II. Many of St. Helena's able-bodied men were off serving in the military during those years, but there had to have been some firefighters, and Carr wants to know their names.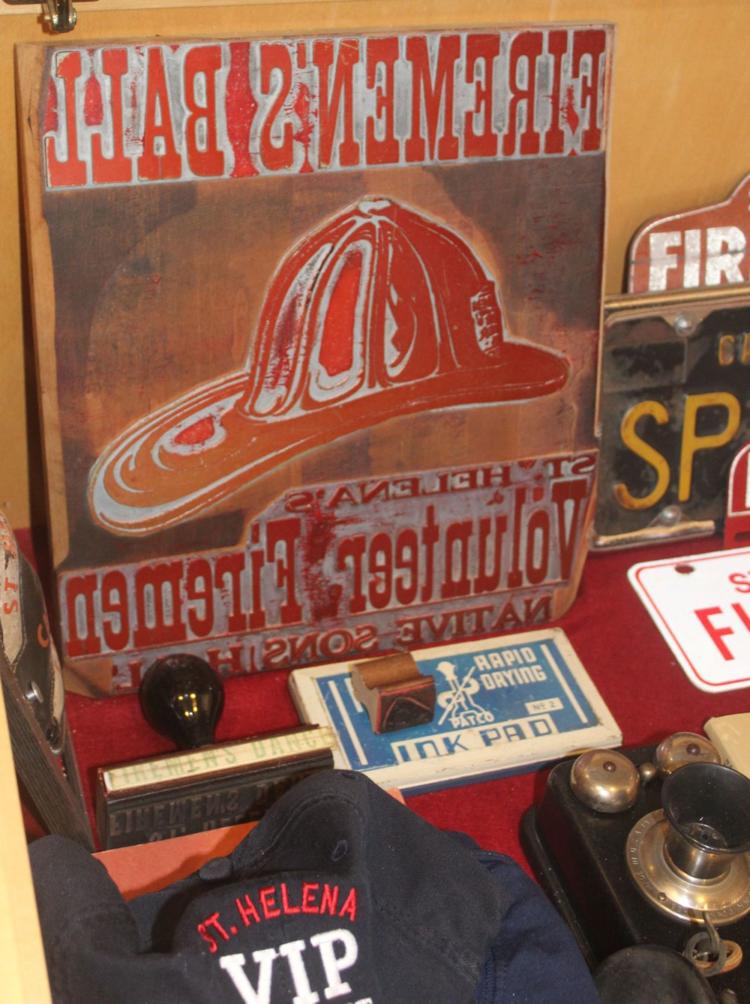 The society pages of the Star used to list the people who attended the Firemen's Ball, and it's likely that many of them were firefighters, but Carr wants proof before he adds them to his roster. The holy grail would be a record book with membership logs or minutes of old meetings.
"A whole stack of these were found in an elderly lady's garage, buried in a cupboard," Carr said, gesturing to some St. Helena Fire Department license plate frames.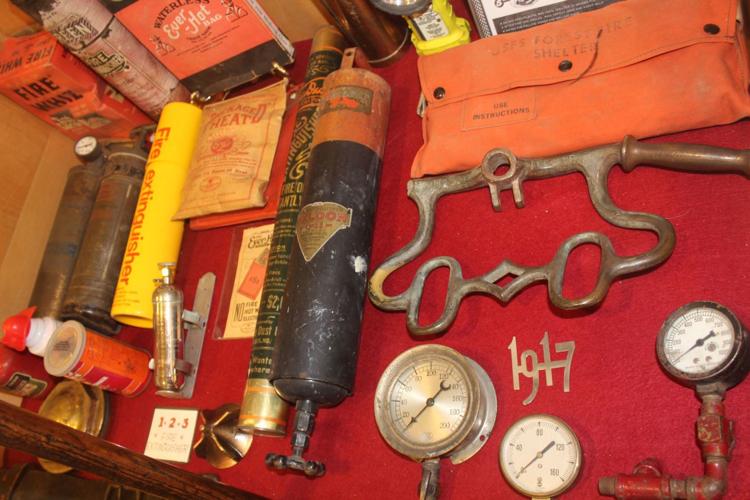 "This community has changed a lot in the last 20 or 30 years," he said. "A lot of homes have changed hands, and there's a possibility that a lot of this stuff has been removed. But I know there are still some older homes in the community where someone who lived there or one of their relatives had a connection to the department."
"I know it's out there," he said. "I just know it."
If you have a piece of the St. Helena Fire Department's history to share, call 967-2880.
(There is some question about the proper spelling of the Schneer or Schnerr pumper. The pumper itself has the name Schneer on its production plate and Schnerr on the floor plate in the cab and on the radiator emblem. The St. Helena Historical Society's "Images of America: St. Helena" book and contemporary articles in the St. Helena Star from 1917 and 1918 use the Schneer spelling. A publication by the San Francisco Firm Manufacturers of Automobile Fire Apparatus uses the Schnerr spelling.)