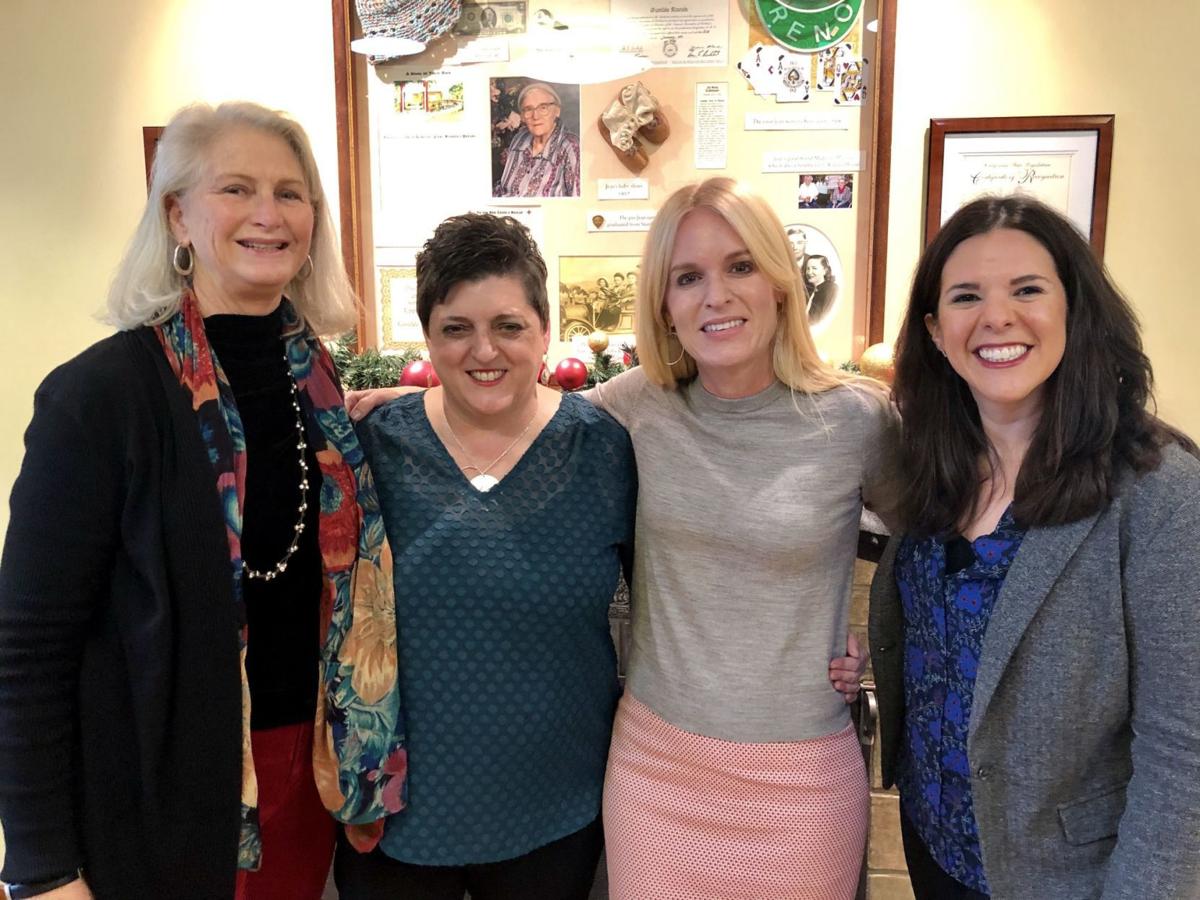 The St. Helena Hospital Foundation has awarded a three-year grant to both Rianda House and Collabria Care to support fitness and wellness programming for older adults in the upper Napa Valley.
The investment will help Rianda House offer Tai Chi classes, as well as programs to address brain fitness, Parkinson's Disease, caregiver support, and memory screenings. This grant award is part of the foundation's effort to strengthen health care in the upper Napa Valley for older adults.
Over 31 percent of the population of St. Helena and 27 percent of Calistoga is comprised of adults age 60 or older – and that population is expected to grow by 50 percent in the next 20 years. Programs such as the ones funded by this grant will provide older adults with a proactive approach to long-term wellness and assist in avoiding costly emergency situations.
"We're so excited about this opportunity to support programming for seniors in our community," said Susan Dix Lyons, president and CEO of the St. Helena Hospital Foundation. "Rianda House is a community treasure and their collaboration with Collabria Care to enrich the lives of those they serve is both important and inspiring."
"The Rianda House Board, staff, volunteers and participants are thrilled and extremely grateful to the St. Helena Hospital Foundation for their three-year investment in these popular wellness and fitness programs offered in St. Helena and Calistoga," said Julie Spencer, executive director of Rianda House.
"Combining the Foundation's multi-year support with the collective strengths of Rianda House and our valued partners -- Collabria Care and Tai Chi Instructor Joan Comendant -- makes a supercharged nimble team that can meet the needs of our growing senior population for years to come," Spencer said. "This is a wonderful example of the power of collaboration."
"We are pleased to partner with Rianda House to offer our expertise to provide these specialized programs to Upvalley residents," said Celine Regalia, Director of Operations of Collabria Care. "Collabria Care is grateful to St. Helena Hospital Foundation for underwriting these valuable programs to support the wellness of older adults in our community."
Research on older adults demonstrates that the three building blocks of longevity are good physical, mental and social health, leading to a more fulfilling life and reducing medical costs downstream. The St. Helena Hospital Foundation will continue to review ways in which it can partner with local organizations to strengthen the healthcare safety network for older adults to support individual and community health.
Be the first to know
Get local news delivered to your inbox!