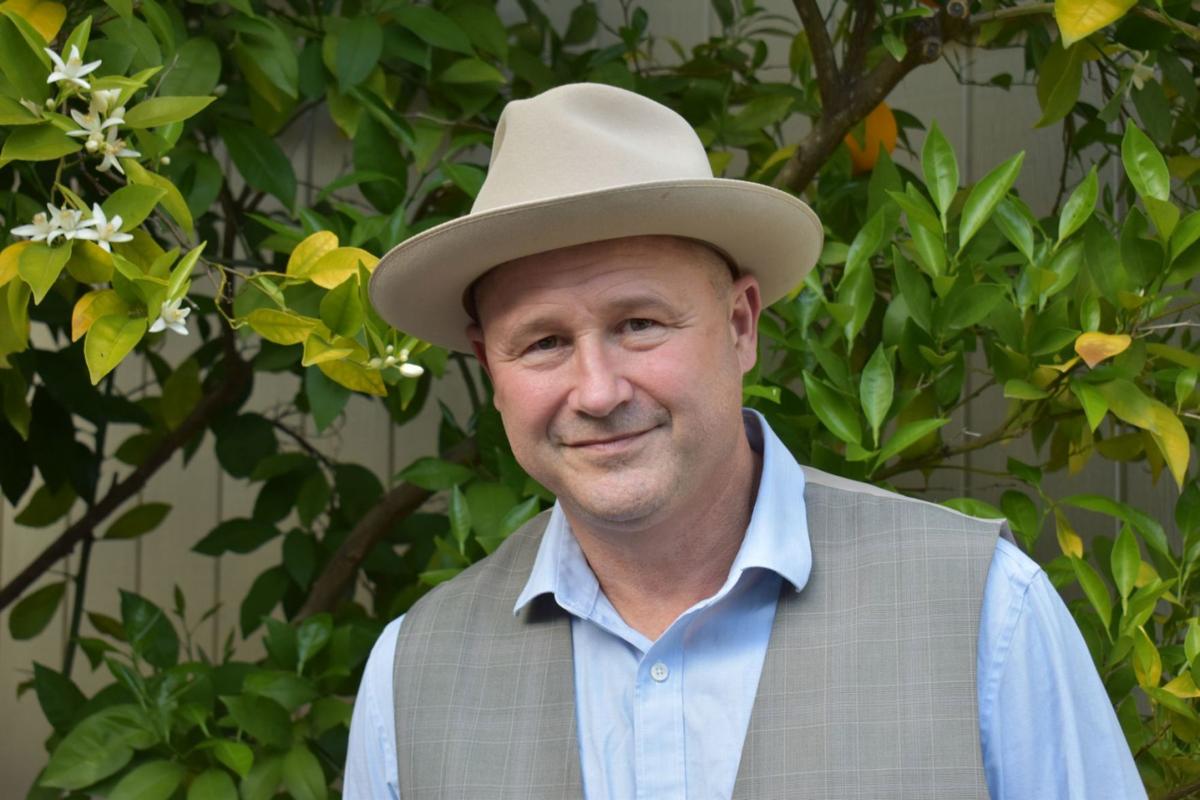 The city's three mayoral candidates participated in Tuesday's Zoom forum organized by the St. Helena Rotary Club.
With more than 50 people in virtual attendance, incumbent Mayor Geoff Ellsworth, City Councilmember Mary Koberstein and former Vice Mayor Peter White offered their views on the local economy, the future of the Adams Street property and other issues.
Ellsworth ticked off some of the council's accomplishments during his two-year term: passing the General Plan, initiating the removal of the Upper York Creek Dam, planning upgrades to the wastewater treatment plant, reducing legal expenses, and making progress on the downtown streetscape and housing, while dealing with challenges like wildfires and the pandemic.
"We're working as a team and we're getting things done," he said. "We do not always agree, but that is the nature of politics."
Ellsworth said he wants a second term so he can follow through on ongoing projects such as housing and downtown revitalization and pursue the city's climate goals.
"We're moving forward significantly on many projects that haven't moved forward in the past," he said.
Koberstein called Ellsworth "a nice person" who cares about the community, but said "it takes more than that to lead."
"As mayor you can't constantly be trying to keep all options on the table," she said. "You can't be afraid to touch hot-button issues. The result, as you've seen, is that as a council and a city we don't make decisions and we're not making progress on some important issues."
She said that out of the three candidates she has developed the most specific, detailed plans on how to tackle St. Helena's biggest challenges.
"It's not that being mayor is attractive to me," she said. "It's that we can't keep delaying decisions. We need to get things done, and I think I can help."
"I've been at the ground level of everything — redoing our water rates, SHAPE (Committee), City Hall options, the library, downtown business, housing and the streetscape," Koberstein added.
White touted his background in resort management at Lake Berryessa, his eight years on the council, and his experience representing St. Helena on government agencies like the Napa Valley Transportation Authority and the Watershed Information & Conservation Council.
He said he helped secure an $800,000 grant to help remove the York Creek Dam, a $6.5 million grant to build the Napa Valley Vine Trail between St. Helena and Calistoga, and a $1.2 million grant to repair St. Helena's downtown sidewalks.
"We need to revitalize our downtown and support new projects that create new revenue streams to support and maintain our public services," White said.
He said the city needs to align its zoning ordinances with the new General Plan and give applicants more certainty about what is and isn't allowed.
"Our Planning Commission and our City Council can't just make arbitrary decisions that are outside of the zoning code," White said. "I've seen it over and over again. You think you've checked every box as an applicant, and you still get turned down."
Economy
Ellsworth stressed the need for a balanced, diversified economy that's not overly reliant on tourism.
"When we talk about a visitation project, say for Adams Street, what's the balancing revenue generator?" Ellsworth asked. "There are also ways to look at housing that could be on Adams Street that could also bring us revenue."
When pressed on whether he would support a hotel on the Adams Street property, Ellsworth said it would depend on the specific project and whether it would result in an "overbalance" of tourist-oriented businesses.
"It's based on cost versus benefit," he said. "What does it cost the city? What's the benefit? What are the impacts? What are the climate impacts? We have to weigh all these factors."
In order to revitalize the downtown, Koberstein said the city needs to update its zoning ordinance, allow more creative experiences that modern shoppers are looking for, make capital investments downtown, liven up Lyman Park, and consider a hotel on the Adams Street property that would bring more visitors downtown.
"It is potentially the biggest revenue shot in the arm that St. Helena can get, of all of the proposals," she said. "Not to say that we're necessarily going to approve it, but we need to look at it and invite proposals."
She added that hotels "fill all three of our revenue buckets": hotel (Transient Occupancy) tax, property tax and sales tax.
White agreed that hotels "offer the highest return and public benefit for long-term vitality for our city."
During the two years that the candidates were on the council together, White said he voted against Ellsworth and Koberstein on issues like the Culinary Institute of America dorms (he voted yes), the Ladera tasting room on Adams Street (he voted yes), rent stabilization at Vineyard Valley Mobile Home Park (he voted no), and Joe McGrath's apartments on McCorkle Avenue (he voted yes).
"I've been able to support our businesses and actually make decisions and not worry about the different factions that wanted to stop things," White said.
Watch Now: California Proposition 17, parolee voting, explained in 1 minute
Be the first to know
Get local news delivered to your inbox!