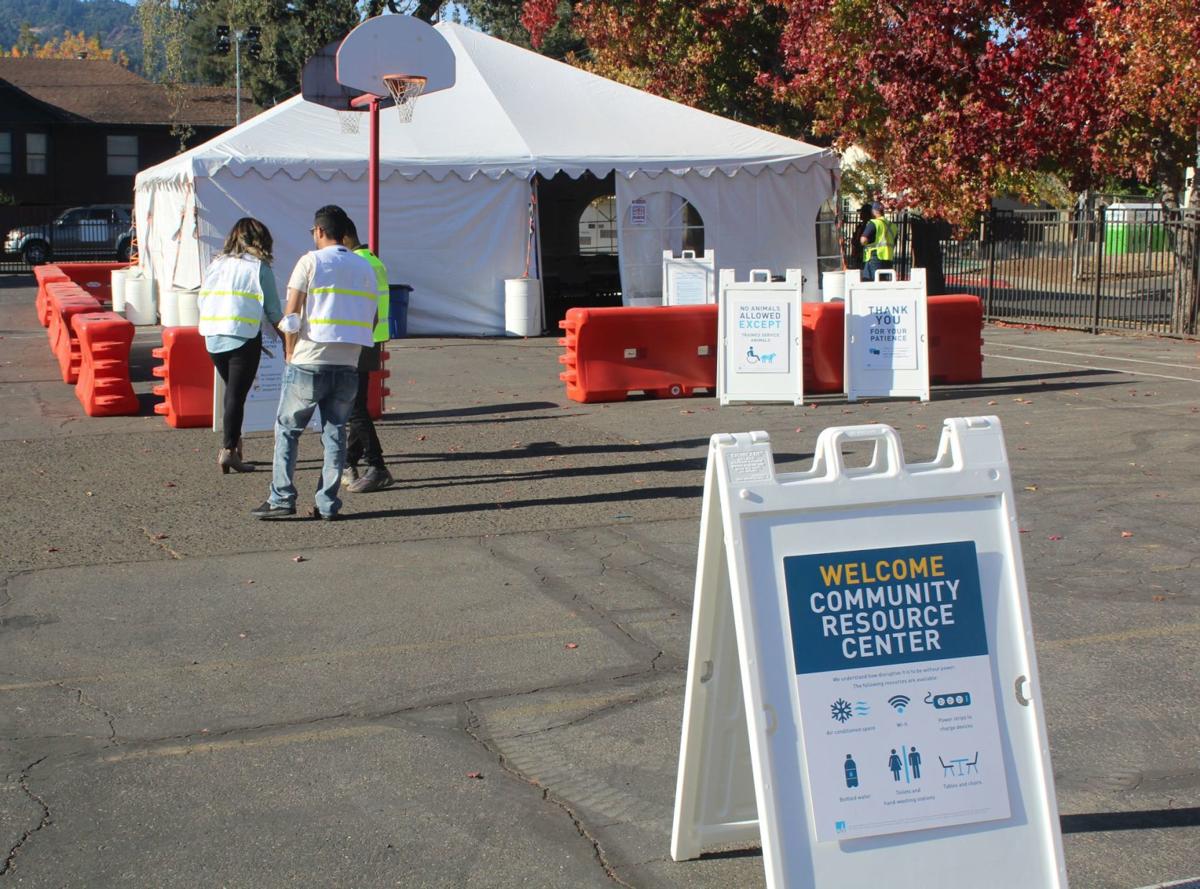 St. Helena was business as usual Thursday morning, with most of the city unaffected by PG&E's latest Public Safety Power Shutoff (PSPS).
This is in contrast to two weeks ago when the city was hit hard by the electricity shutoffs and Main Street went dark.
Meadowood Resort and the city's water treatment plant near Bell Canyon Reservoir were each running on generators. Both sites are outside St. Helena's city limits. A live feed from PG&E also indicated that parts of Howell Mountain Road and Big Rock Road within the city limits could be without power.
Outages were reported along Silverado Trail and on the upper reaches of Spring Mountain Road, although the tasting room at Spring Mountain Vineyard was still powered and open for tastings – "knock on wood," said Keith Baker from the winery's tasting room.
You have free articles remaining.
St. Helena's downtown and residential neighborhoods seemed to be unaffected. The St. Helena Unified School District is holding classes and schedules as usual, with the Homecoming Parade scheduled for 2 p.m. Friday.
PG&E set up a Community Resource Center in the St. Helena Catholic School parking lot with a cooling and charging station inside a big white tent.
No residents were there at 10 a.m. Thursday, and staffers said just a handful had come by to charge their devices.
PG&E is trying to restore power to most of the affected areas within 48 hours after the winds die down.
However, PG&E has warned of another possible PSPS this weekend, with stronger winds potentially hitting the area Saturday night and Sunday.