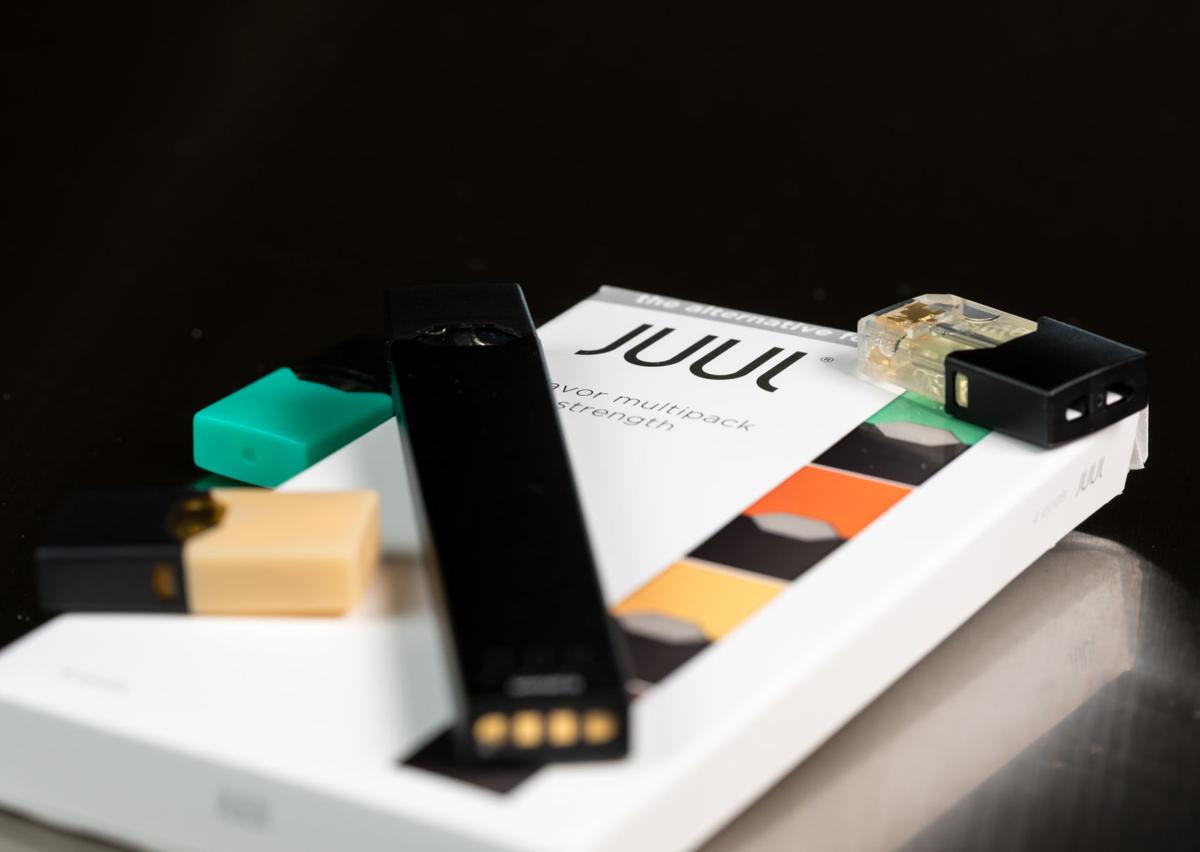 Members of the St. Helena City Council are promising swift action against vaping, as local teens warn the trend is common among students as young as seventh grade.
During Monday's meeting of the Upvalley Partnership for Youth, Mayor Geoff Ellsworth and Councilmember Mary Koberstein suggested the council consider a package of policies that could include a ban on the sale of flavored vaping products, which are available at two St. Helena gas stations, or a licensing program enabling the city to crack down on retailers who sell vaping products to minors.
"I think we can move fairly quickly because there's a will on the council," Ellsworth said.
Koberstein said the council should consult with the St. Helena Police Department and the city attorney, to "see what things we can do, and then put the pedal to the metal and do them."
She also suggested a county buyback program after teens described how vaping devices – which can resemble thumb drives, pens, cosmetics or even hoodie strings — are repeatedly resold among siblings and friends.
Public health officials across the U.S. are scrambling to respond to EVALI, a vaping-related lung illness that has sickened more than 2,000 people and killed more than 40. One case has been reported in Napa County.
Loralyn Taylor of the Napa County Office of Education said the extensive chemical scarring caused by EVALI is comparable to injuries sustained by World War I soldiers who were exposed to mustard gas. The disease is believed to be linked to vitamin E acetate, an additive in marijuana-derived vape cartridges.
You have free articles remaining.
When Koberstein raised the issue at the Nov. 12 council meeting, Ellsworth agreed the council should take action and invited her to attend Monday's meeting, which also included representatives of the St. Helena Unified School District, health and law enforcement agencies, and five St. Helena teens concerned about vaping among their peers.
Teen vaping of nicotine — and marijuana-based products — spiked in St. Helena during the last school year. According to the anonymous 2018 California Healthy Kids Survey, 23% of ninth-graders and 4% of seventh-graders in the St. Helena Unified School District said they'd vaped within the past 30 days.
Students say the actual rate of vaping at RLS Middle School is much higher.
"I remember in sixth grade rumors would go around that one person had a puff on a vape," said Eva Williams, an eighth-grader at RLS. "Then in seventh grade, everyone was doing it. This year it's dabbing – vaping THC."
RLS eighth-grader Reese Dahline said she formed Safe Students Against Flavored E-cigarettes with a group of about 20 like-minded peers after hearing about the deadly EVALI outbreak.
"More than 40 people have died from a vaping-related lung disease," Dahline said. "That's half of my grade. That's all of my friends."
The school district has responded by installing vaping detectors, incorporating the hazards of vaping into its health curriculum, and enrolling students who are caught vaping in a Harvard-approved vaping cessation program that's also available on the district's website.
Aside from Dahline's group at RLS, students at St. Helena Montessori School and Foothill Adventist Elementary School have also been in touch with the Upvalley Partnership for Youth about fighting vaping on their own campuses.
"This took everyone by surprise," Taylor said. "I don't want anyone thinking this is a St. Helena-specific issue because it's not. It's national."