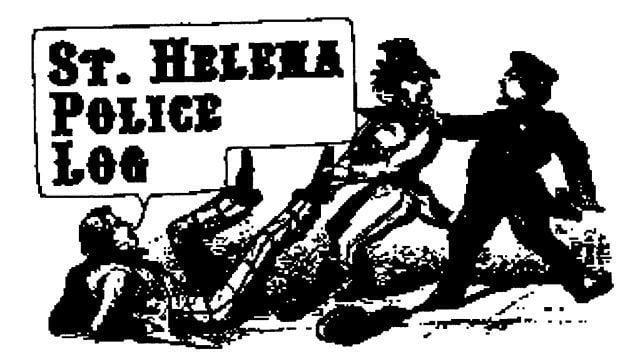 Tuesday, Jan. 5
0848 — Report of a truck fire on Spring Mountain Road.
1313 — A wallet was lost Jan. 3 at or near Meily Park.
1602 — Report of a car with no license plates parked near Madrona/Fir Hill.
1658 — Report of customers enjoying meals and drinks inside a downtown restaurant, in violation of COVID-19 restrictions. An officer found no customers inside the restaurant, only the business owner and chef.
1824 — Non-injury hit-and-run on Oak Avenue.
Wednesday, Jan. 61056 — Report of a suspicious man near Adams Street earlier in the morning.
1352 — Report of a reckless driver on Silverado Trail.
1451 — A catalytic converter was stolen from a Prius on Allison Avenue.
1713 — Report of a man sleeping in a truck in a back parking lot near Main Street.
1715 — A mom asked to speak to an officer about her juvenile daughter.
1728 — A caller asked police to talk to a juvenile who'd placed a sticker on the caller's vehicle.
Thursday, Jan. 70135 — A vehicle was reported stolen from College Avenue within the last 5-10 minutes. Police notified surrounding agencies.
0714 — Report of a big rig blocking the westbound lane of Pope Street near College Avenue. Someone was handling traffic control.
0724 — The vehicle that had been reported stolen from College Avenue reappeared in its parking spot. The owner said someone knocked on her door, and when she opened the door her keys were there. She didn't see anybody.
1711 — Medical aid for a possible stroke victim on Vineyard Avenue.
1756 — Report of a possible drunk driver on Highway 29. Police arrested the driver, a 68-year-old St. Helena man, on suspicion of DUI.
2137 — Someone saw smoke on Grayson Avenue. Police and firefighters determined it was just steam coming from a boiler room.
Friday, Jan. 81108 — Police responded to a domestic dispute on Scott Street.
Saturday, Jan. 90755 — A Crinella Drive resident said a neighbor was writing profanity on his vehicle window. He wanted to speak to an officer to prevent things from escalating.
0940 — Report of an ongoing problem with juveniles littering, breaking branches off trees, not wearing masks, and making sarcastic and disrespectful comments at Meily Park.
1110 — A man reportedly slapped a woman on Monte Vista. Police arrested the 27-year-old St. Helena man on suspicion of battery.
1419 — A wallet found on Main Street was returned to its owner.
1457 — A woman said a man was posting her photo on Facebook with hateful and slanderous comments. She reported the incident to the page administrator, who blocked the man. Now he was posting on Yelp and making false statements about her business.
1659 — Report of people skateboarding, drinking, and letting dogs run loose in the skatepark.
1918 — Lift assist on Crinella Drive.
1939 — Following a traffic stop at Dowdell/Main, police arrested a 50-year-old Fairfield man for an outstanding warrant.
Sunday, Jan. 101109 — A 10-year-old boy said he was supposed to visit with his dad, but his dad was acting creepy and obnoxious and making up lies about his mom, so he didn't want to visit him. The boy was on foot downtown, waiting to meet with an officer.
1149 — Report of a little white dog wandering near Scott/Madrona.
1352 — Report of a continual problem with loud bass music coming from a Mitchell Drive home. Police responded to the house and contacted a man who was violating a restraining order. He was arrested and taken to the county jail.
1956 — A stop sign at Adams/Stockton had been flipped in the wrong direction. An officer fixed it.
Monday, Jan. 110015 — Report of a possible gas leak in a Doris Court home. Firefighters were notified.
0946 — A personal check was found in an Adams Street parking lot.
1456 — A woman received a call from someone claiming to be from Amazon, saying she would be liable for a $900 charge on her account. The caller asked her to go to her computer and open the Windows icon. That's when she hung up. The St. Helena Police Department reminds citizens not to give out any personal information over the phone.
1513 — Report of speeding vehicles using Riesling Way to avoid traffic on Main Street.
1814 — Report of a reckless driver going over double yellow lines from Calistoga to St. Helena. Police stopped the car downtown.
1907 — Medical aid for a man with chest pain on Hunt Avenue.
WATCH NOW: ST. HELENA POLICE, FIREFIGHTERS WISH RAYMOND MONROY A HAPPY 108TH BIRTHDAY
PHOTOS: HOLIDAY WINE BARREL TOUR IN ST. HELENA
St. Helena Cyclery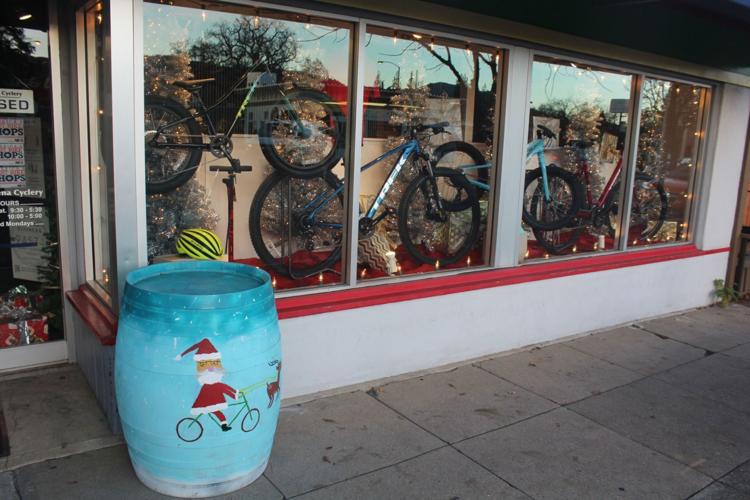 Amelia Claire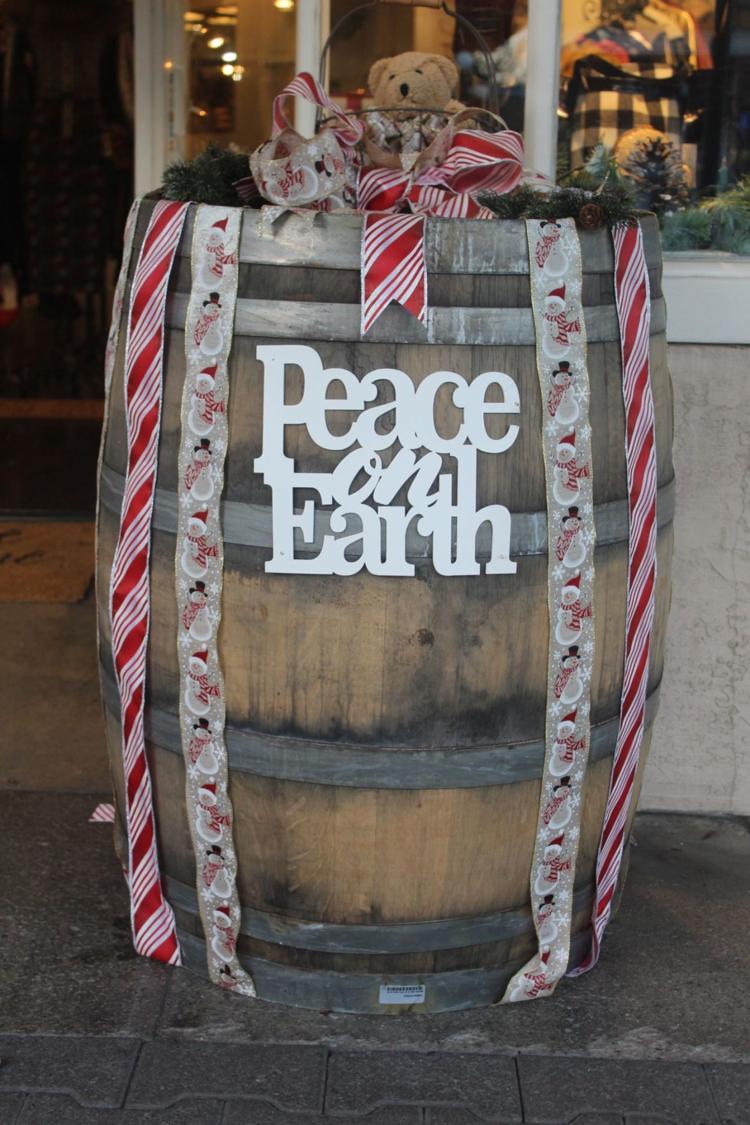 Grinch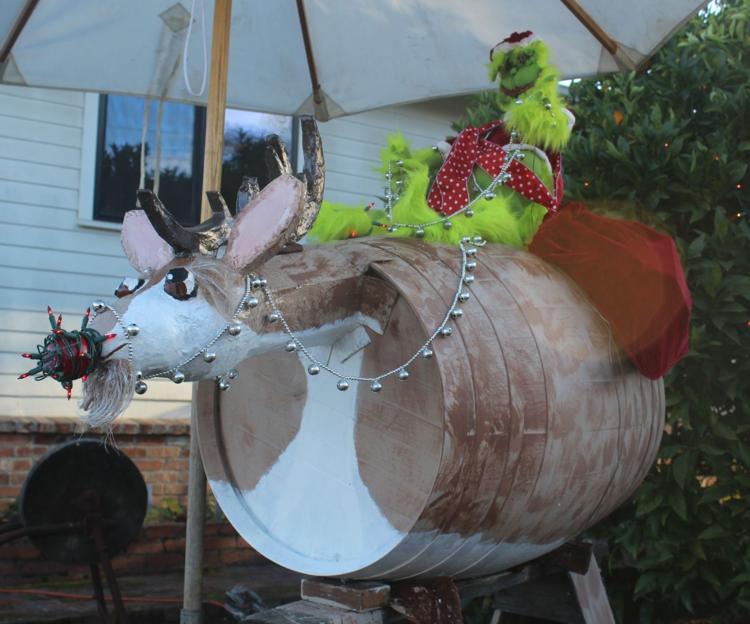 St. Helena Chamber of Commerce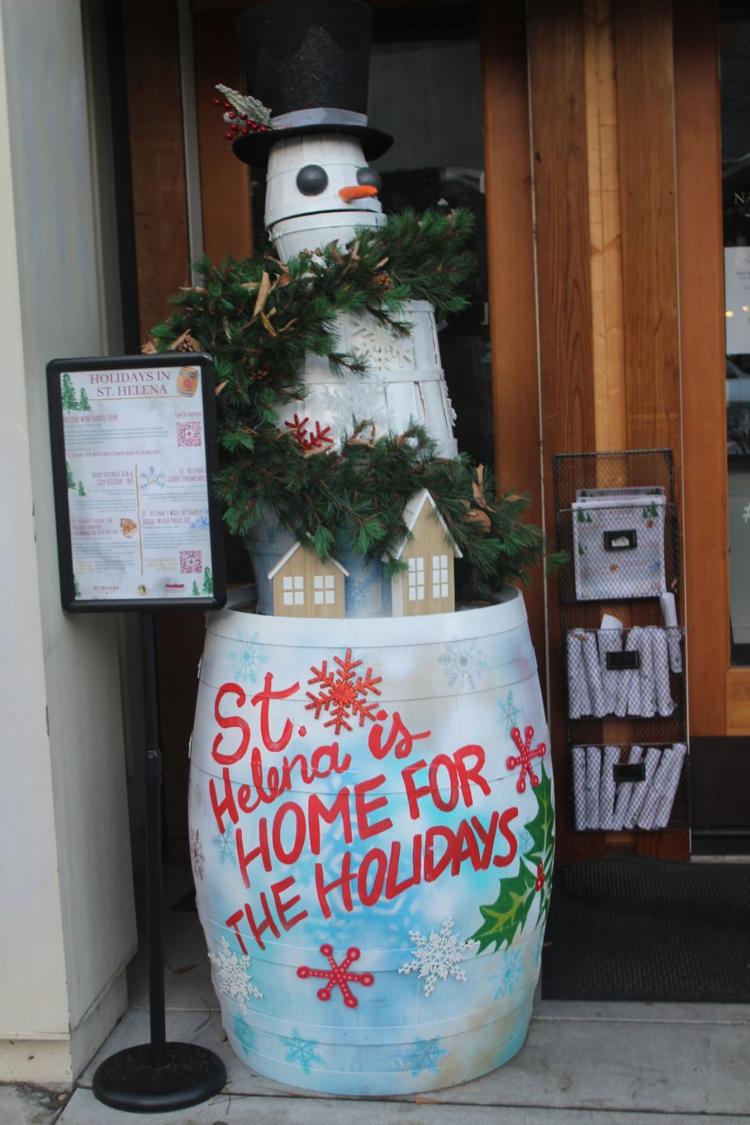 Yvonne Rich Exclusive Estates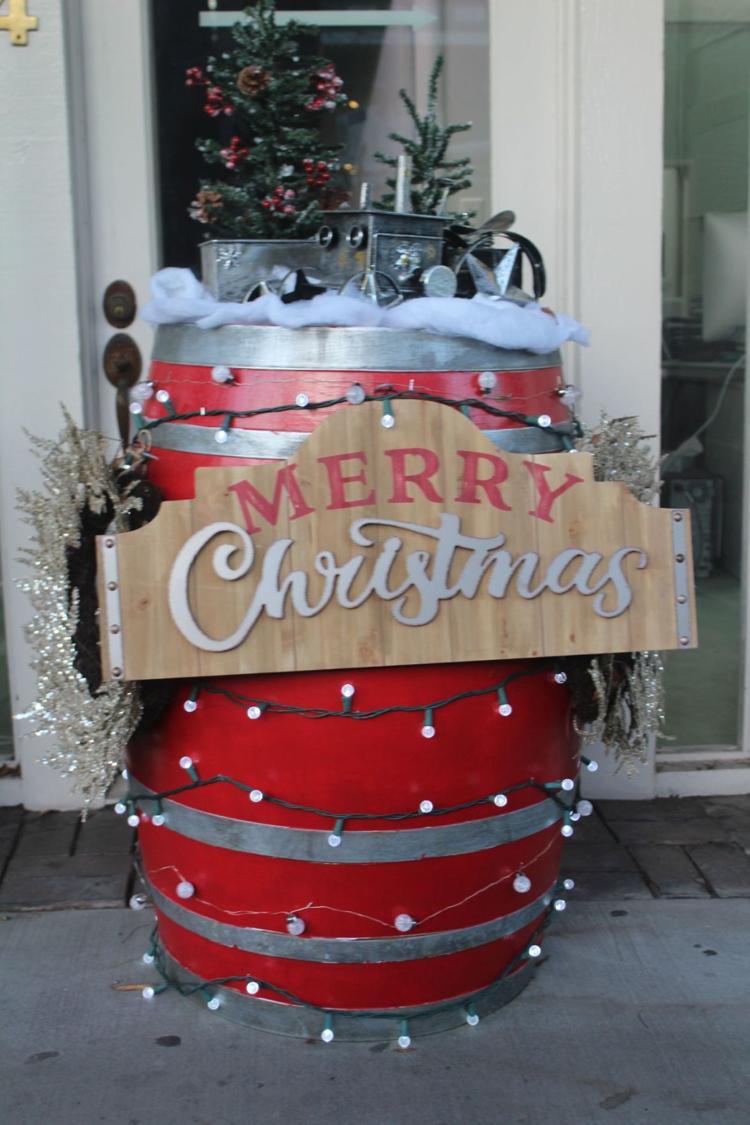 E.R. Sawyer Jewelers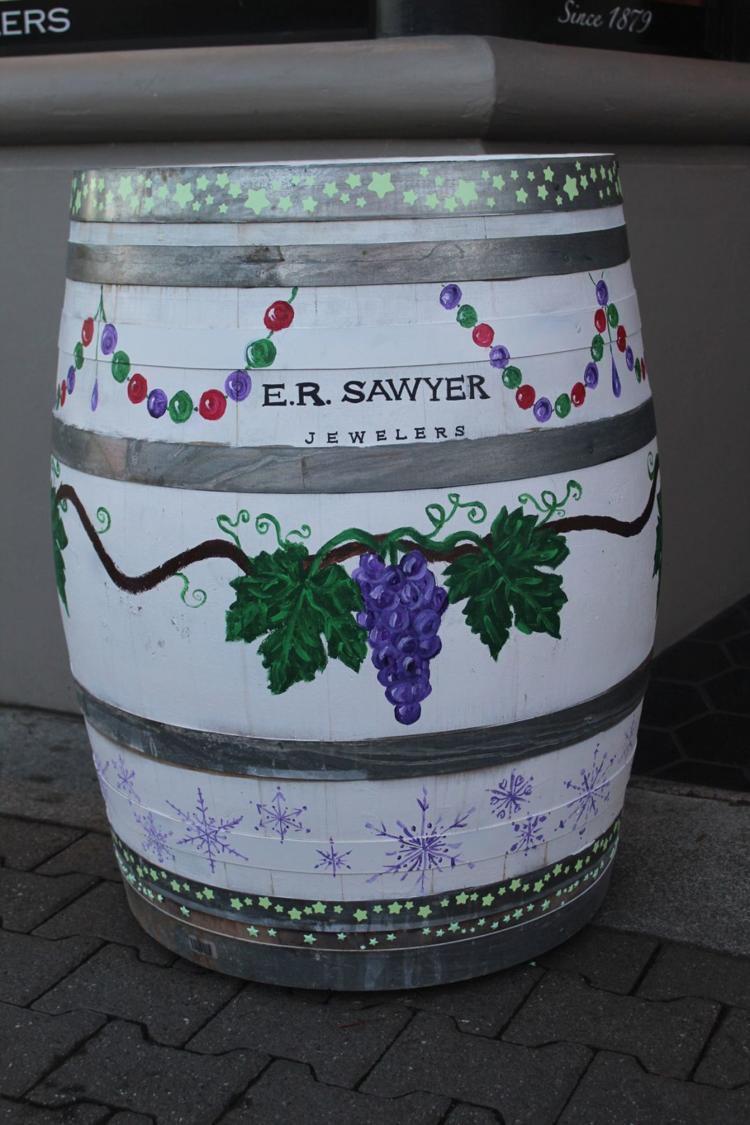 Gillwoods Cafe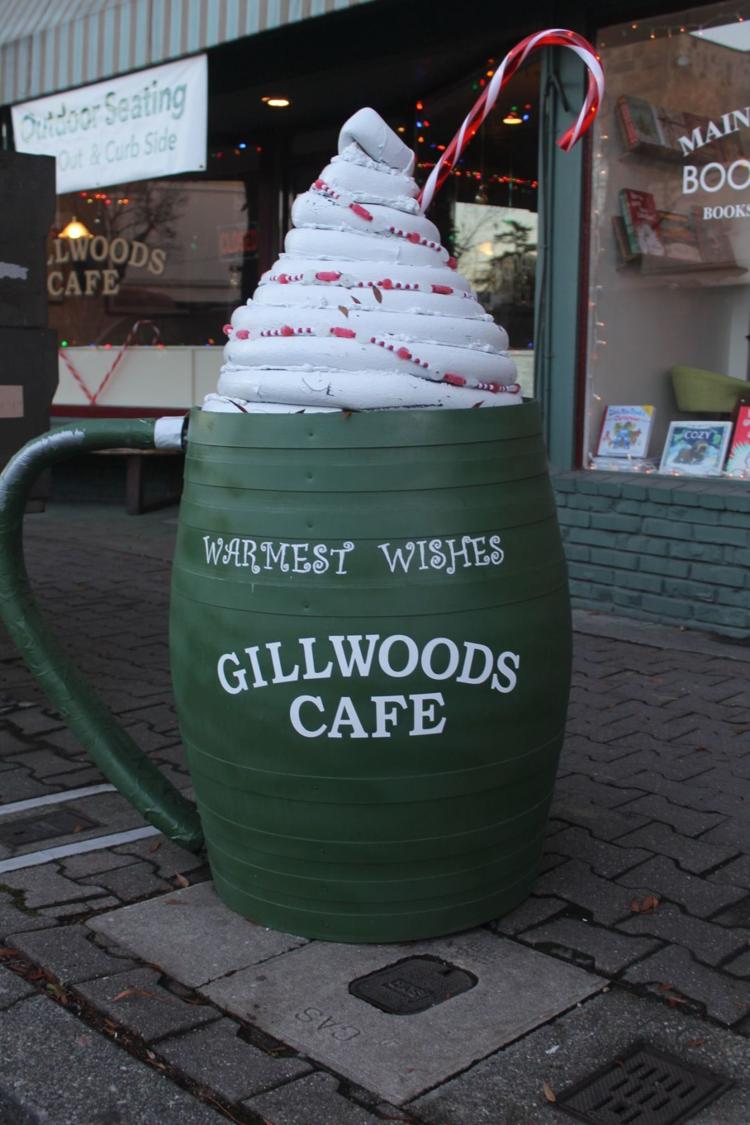 Fideaux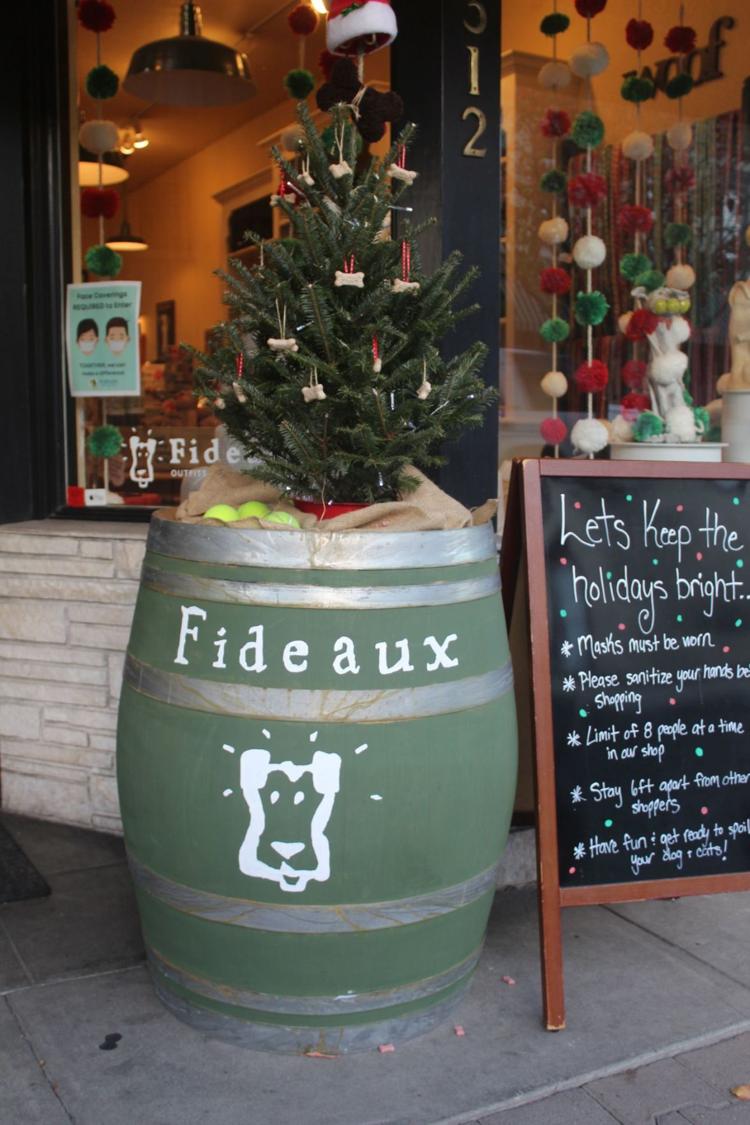 St. Helena Real Estate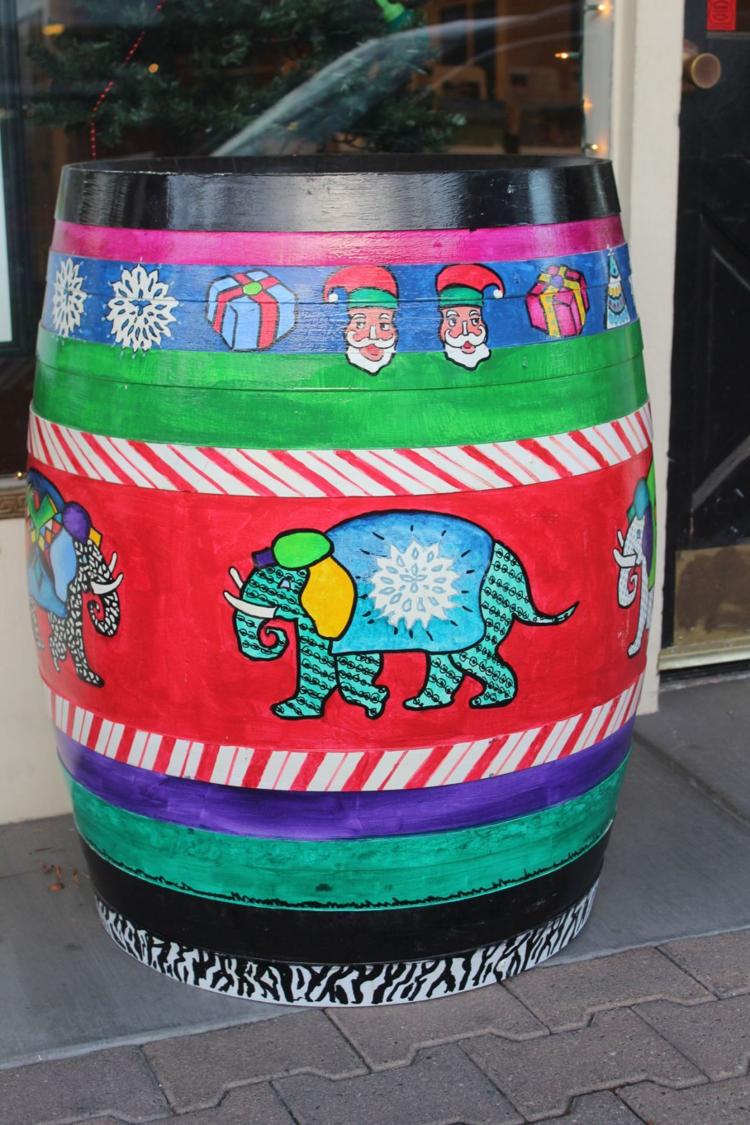 Odd Fellows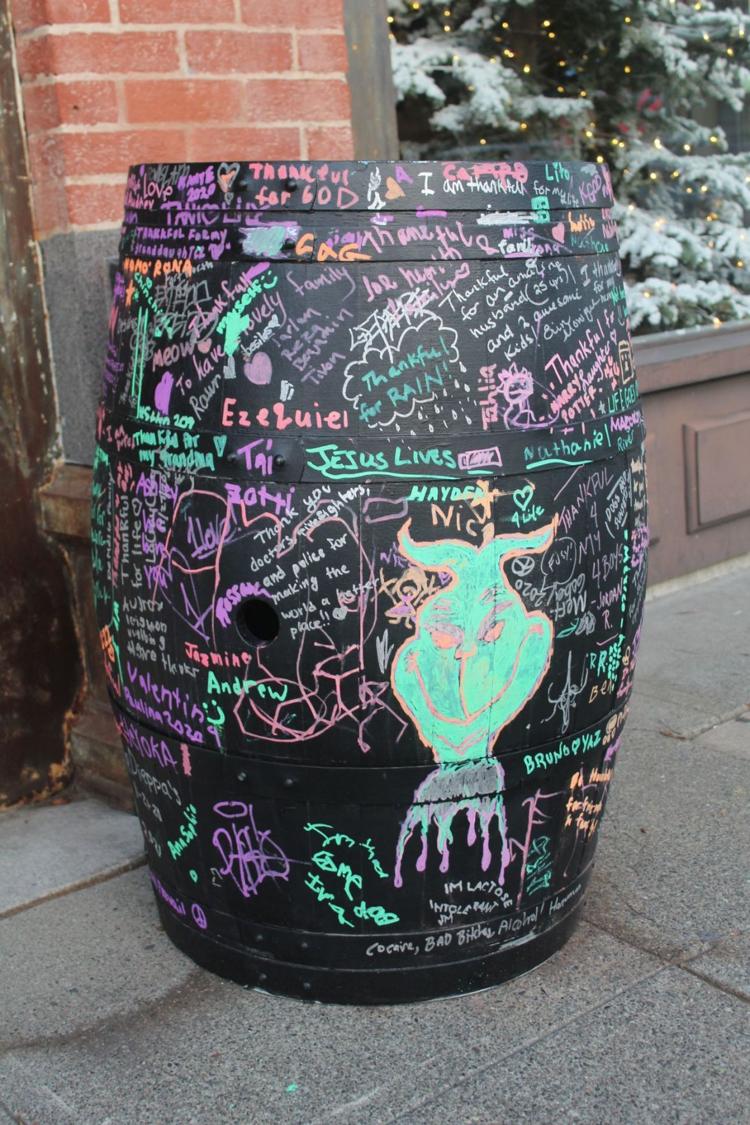 Main Street Bookmine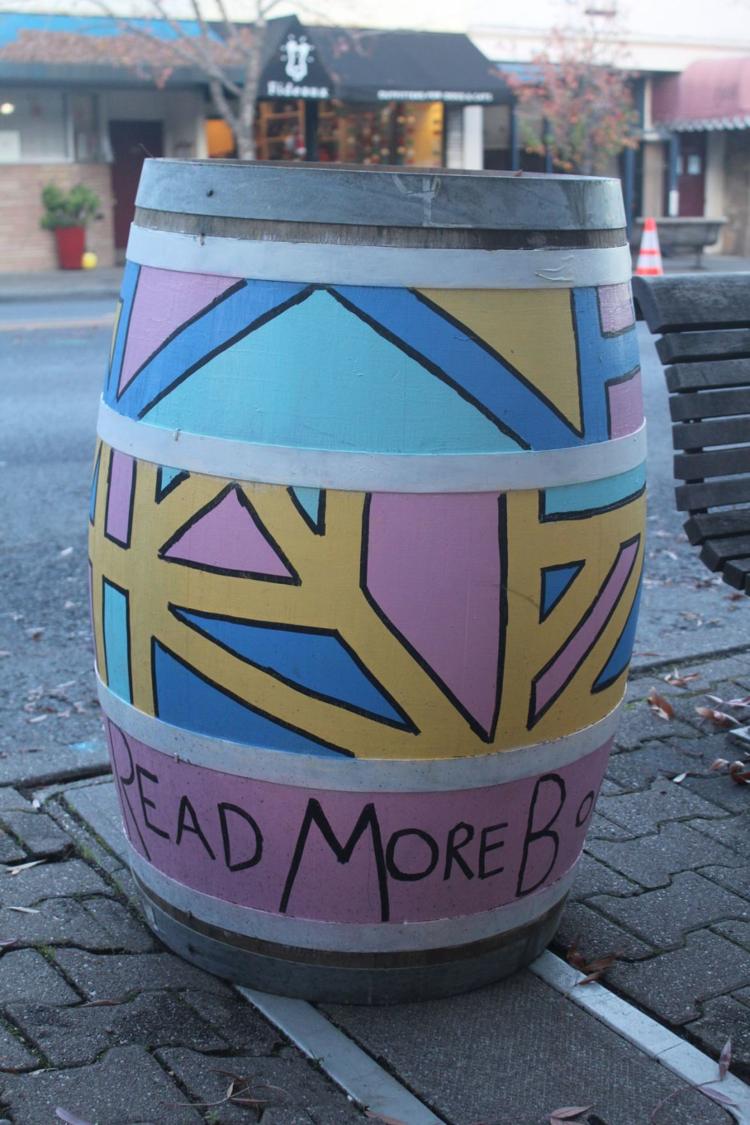 Cameo Cinema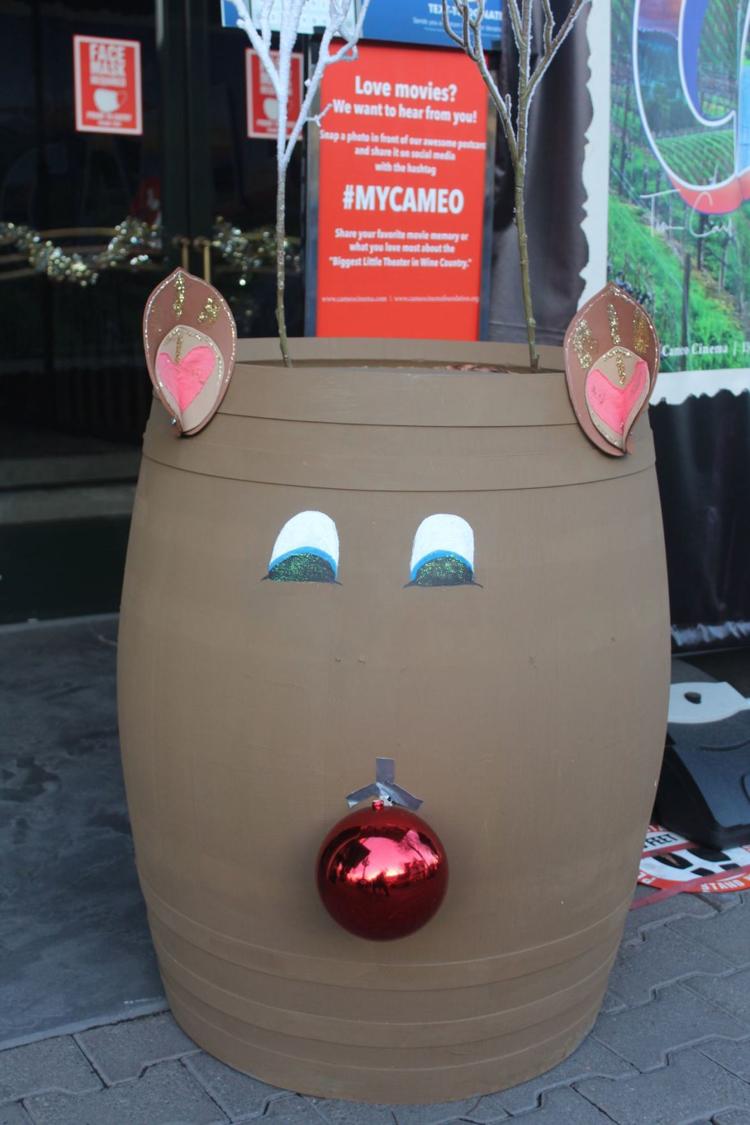 St. Helena Bistro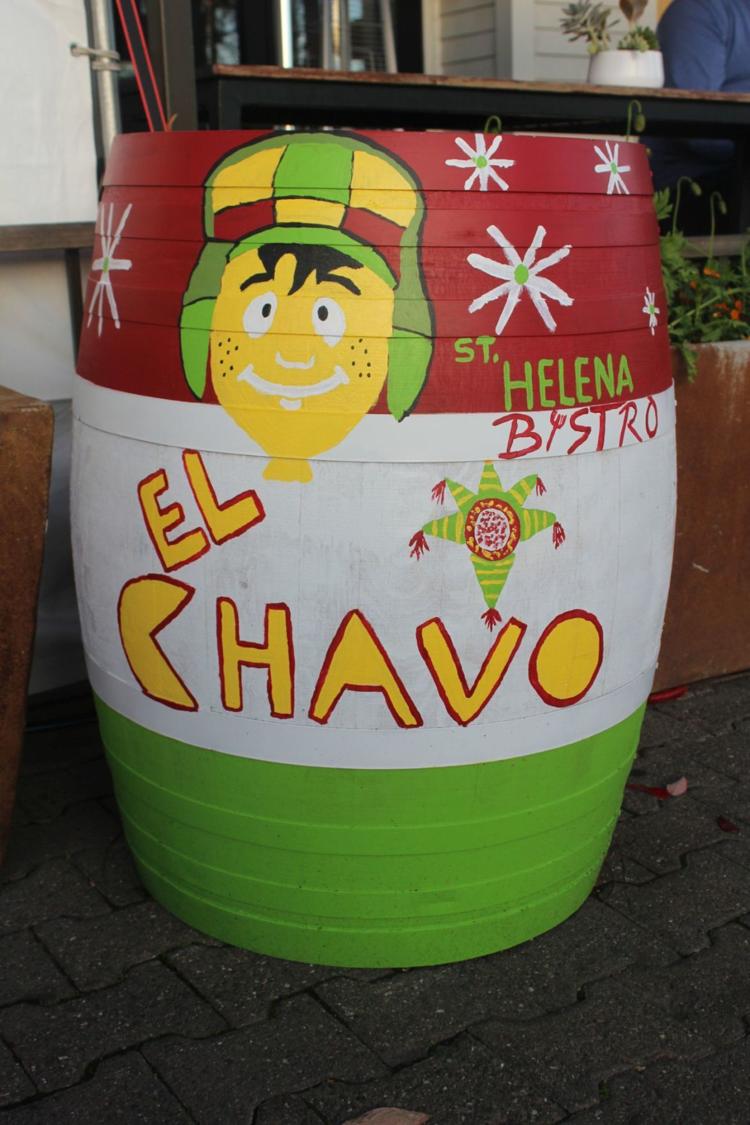 Sportago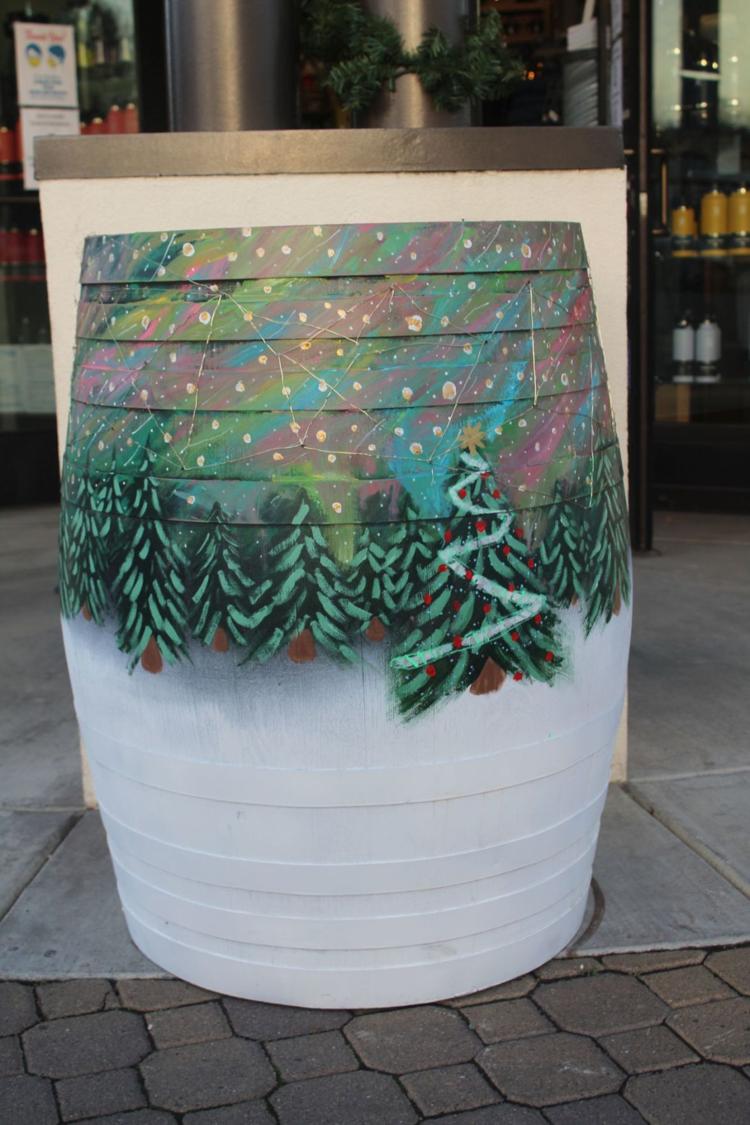 Findings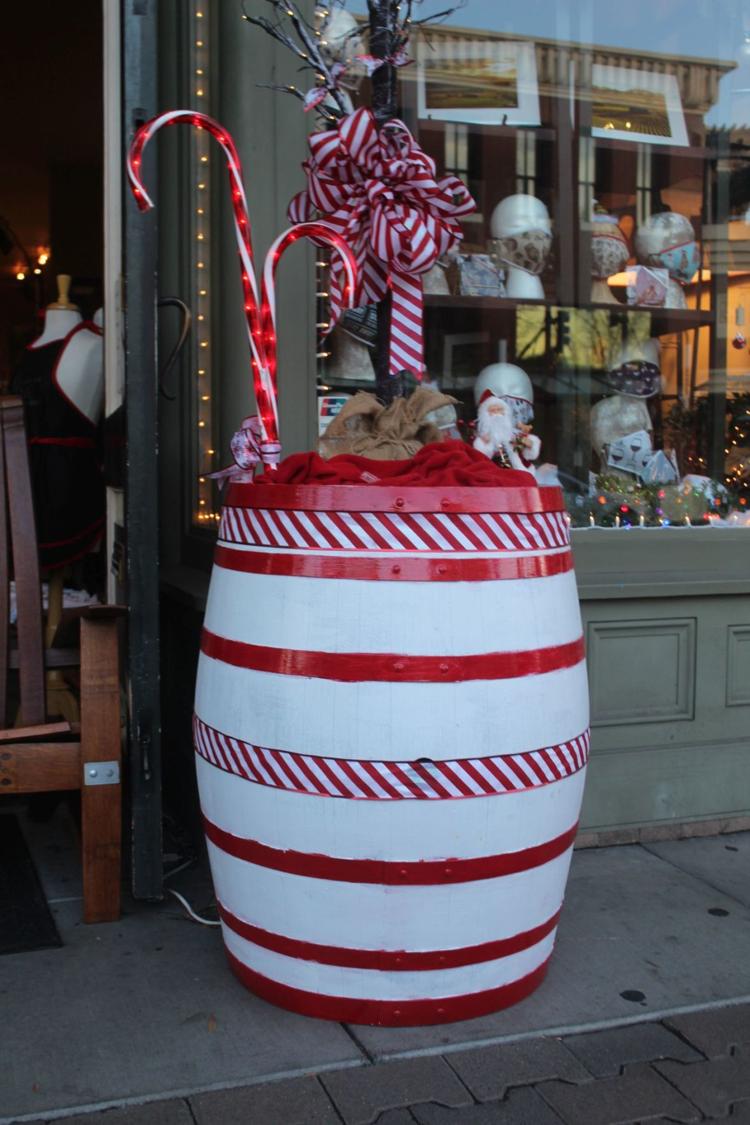 Meuse Gallery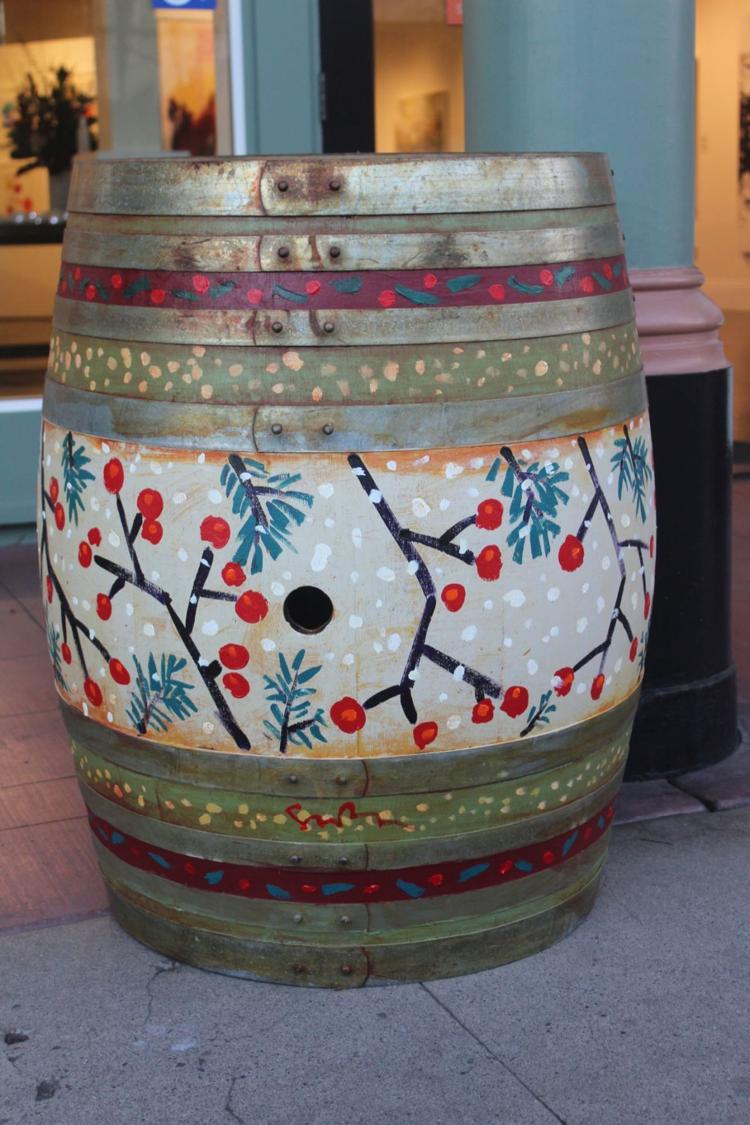 Coldwell Banker Brokers of the Valley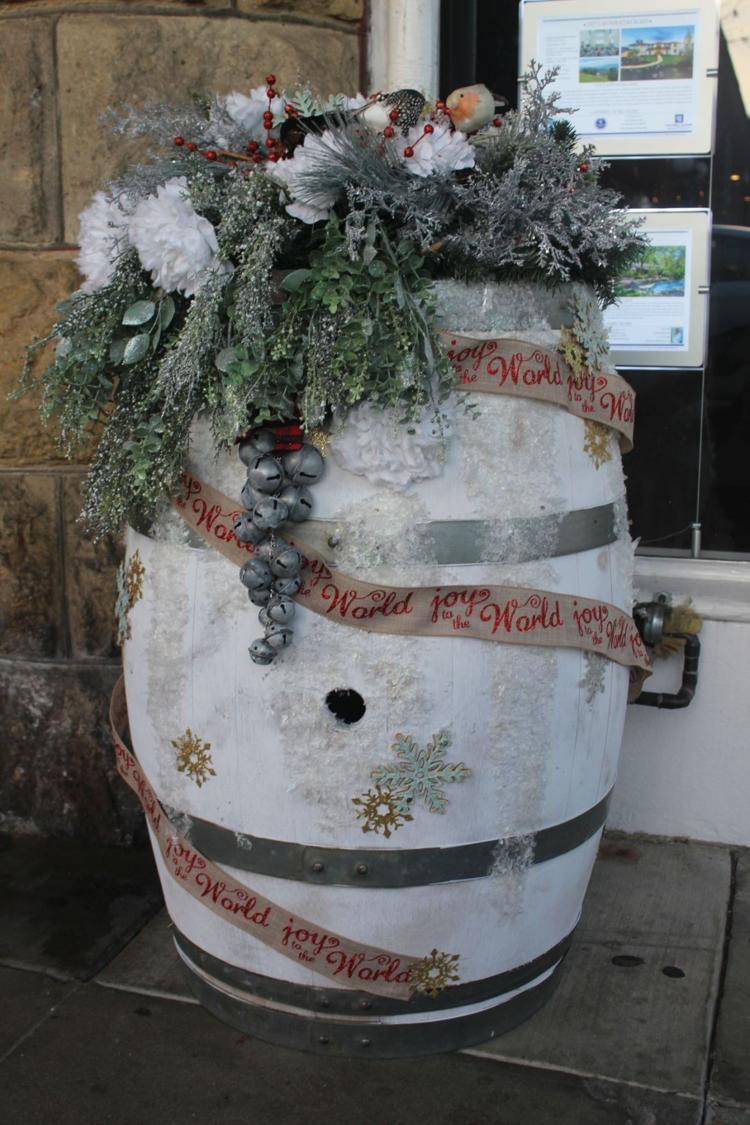 Tiffany and Kids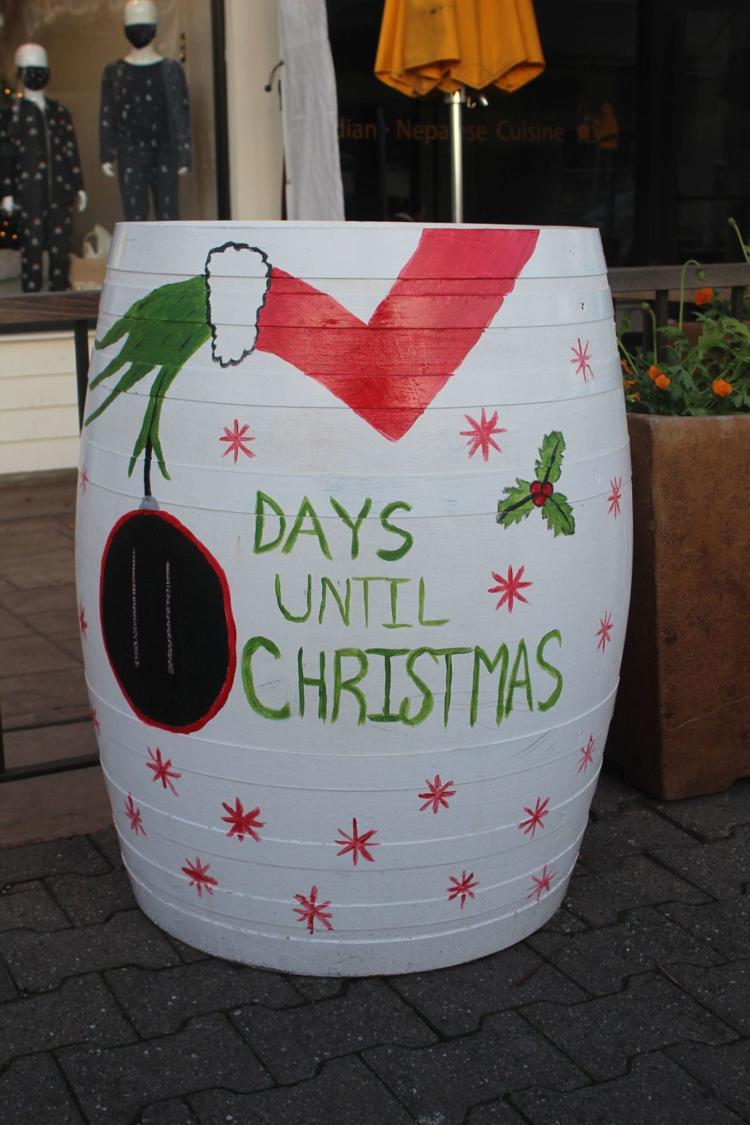 Steves Hardware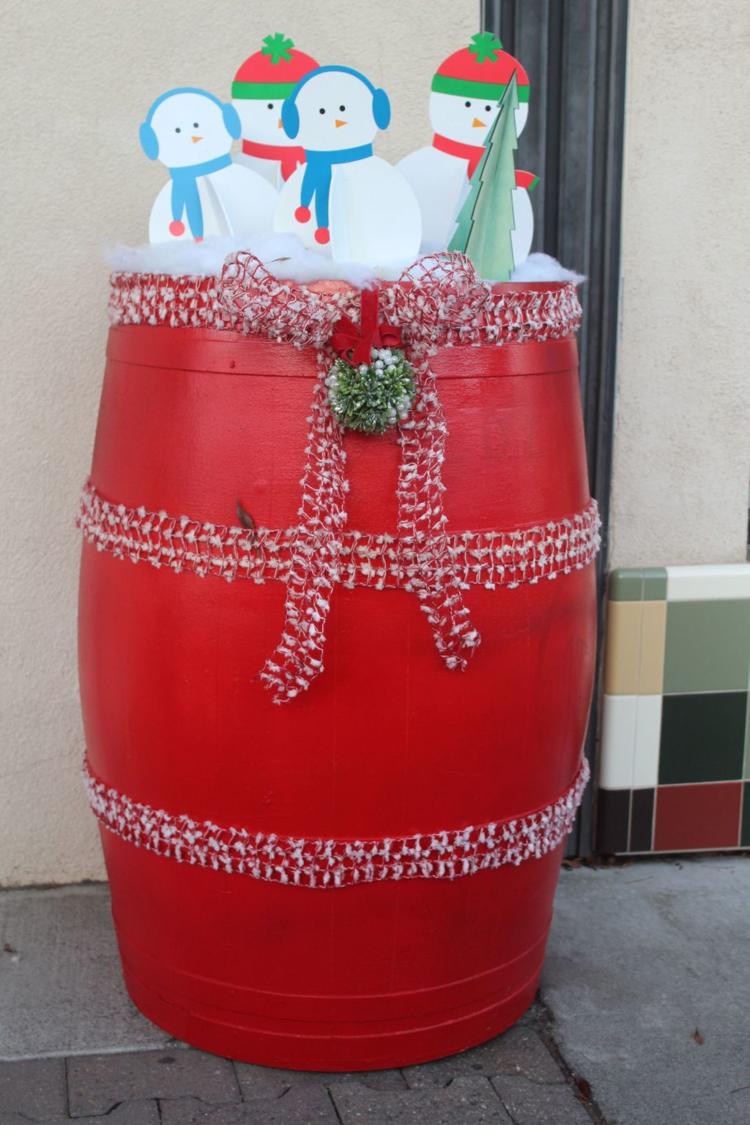 Pennyweight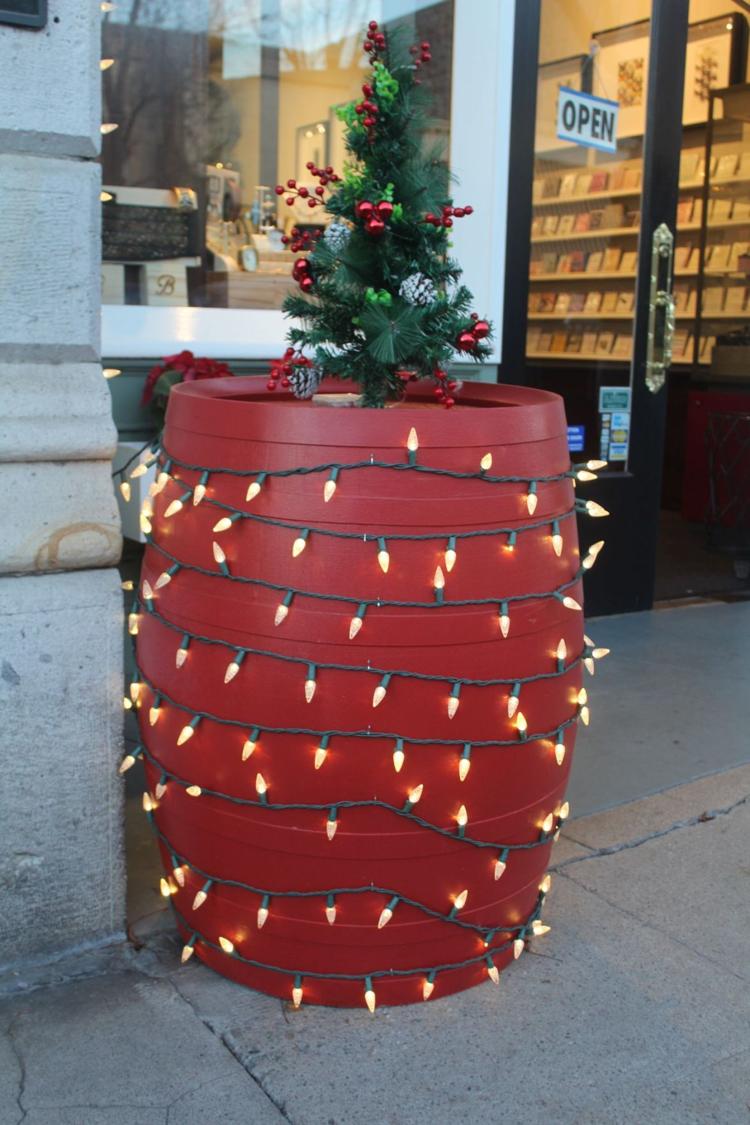 Himalayan Sherpa Kitchen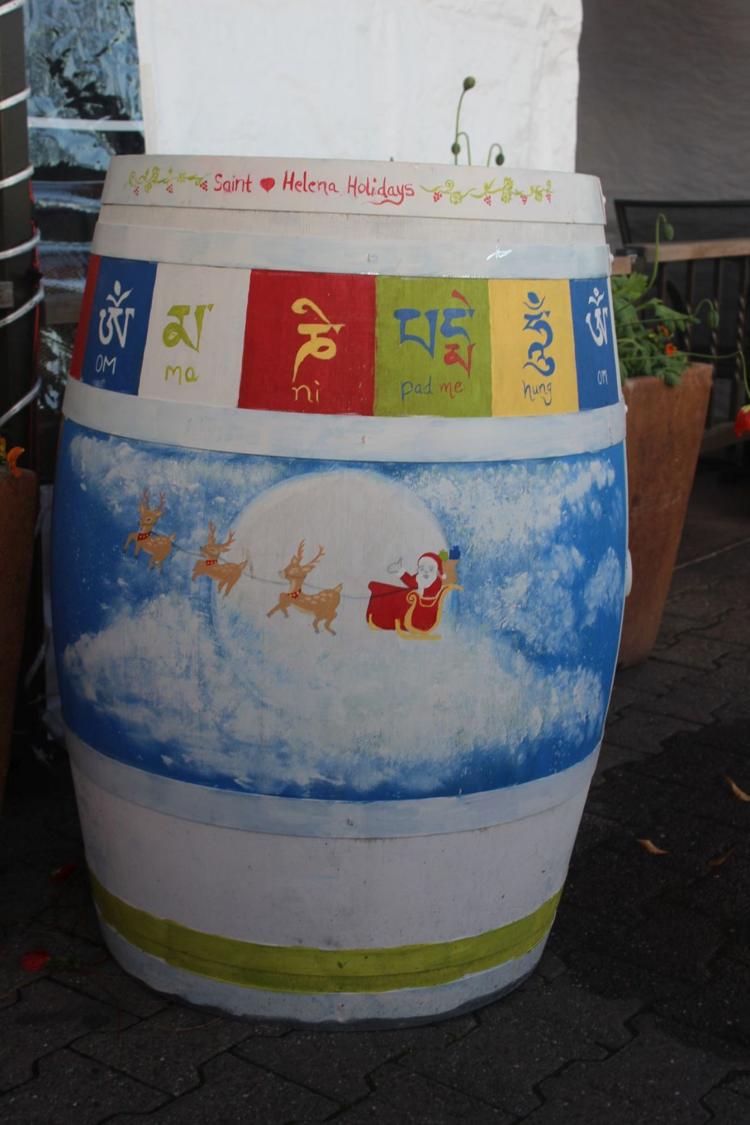 Daisy