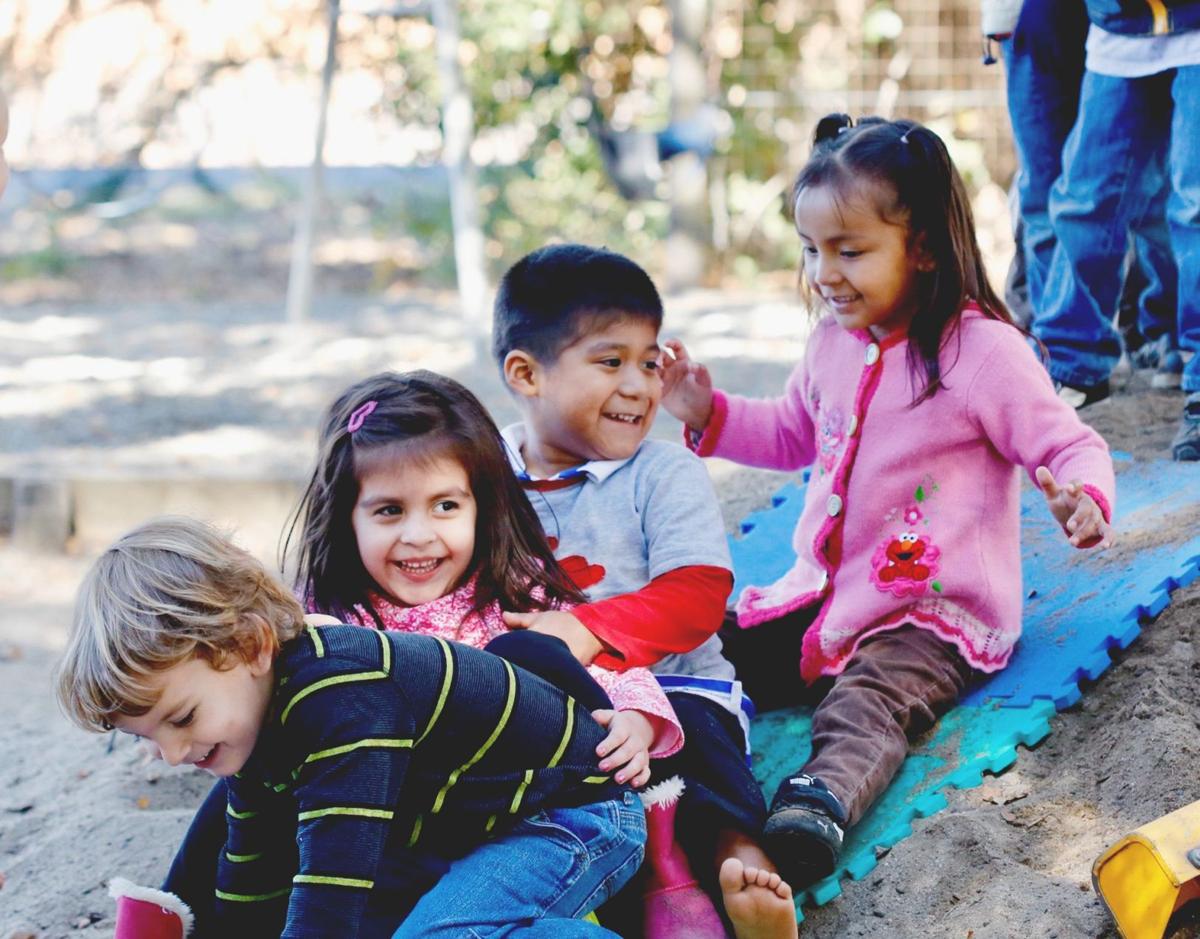 A collaboration between the St. Helena Rotary Club and St. Helena Preschool for All program will continue through Aug. 31.
During this time, the Rotary club will match funds up to $13,000 for donations to St. Helena Preschool For All. The goal is to reach $40,000 in community donations to provide four full day scholarships over the next year.
St. Helena Preschool for All is a program that recognizes the importance of all children having the same access to early developmental education. The preschool experience gives early exposure to books and reading, math, group dynamics, socialization skills, language, and cultural awareness. Early development in these areas helps create a level playing field for all children starting kindergarten and grade school.
St. Helena's Rotary has a long and important history as a vibrant and innovative community service organization. Its purpose is to serve the people of greater St. Helena by solving problems and helping to identify new opportunities to create a better community. Please join in supporting and growing the opportunities for all preschool age children of St. Helena. This is an opportunity to show that St. Helena is a community that takes care of its own.
The Rotary Club will match your donations up to $13,000, which is a combination of Founding Community Sponsors which include: Sunshine Market, Herb Lamb Vineyards, Grace Episcopal Church, Joice Beatty Scholarship Fund, and an anonymous donor. As of Monday afternoon, 12 donors had given $2,476.
The challenge ends Aug. 31 and will be followed by a community celebration at noon Saturday, Sept. 7, at Crane Park.
Donations may be made through The St. Helena Rotary Club Foundation, which is a 501c3, nonprofit organization, by pressing the donate button on the Rotary website, sthelenarotary.org/foundation or sending a check to St. Helena Rotary Club Foundation, P.O. Box 211, St. Helena, CA 94574.
Be the first to know
Get local news delivered to your inbox!