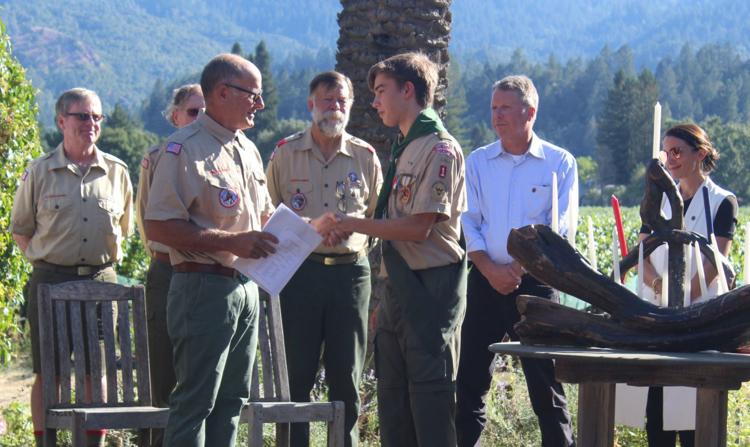 Eagle Scouts are instructed to "wear your award with humility." That shouldn't be a problem for Nicholas Novak, the latest St. Helena teen to earn Scouting's highest honor.
Scout leaders praised Novak's steady, unshowy dependability during Saturday's Eagle Scout Court of Honor, held at the Spottswoode estate belonging to Novak's family.
"He's sort of the stealth Eagle," said Jon Dodge, Scoutmaster for St. Helena's Troop One. "He quietly came up to Eagle while you didn't even notice it."
Dodge called Novak a "pleasant, friendly and easygoing" Scout who gets irritated by obnoxious loudmouths and blowhards.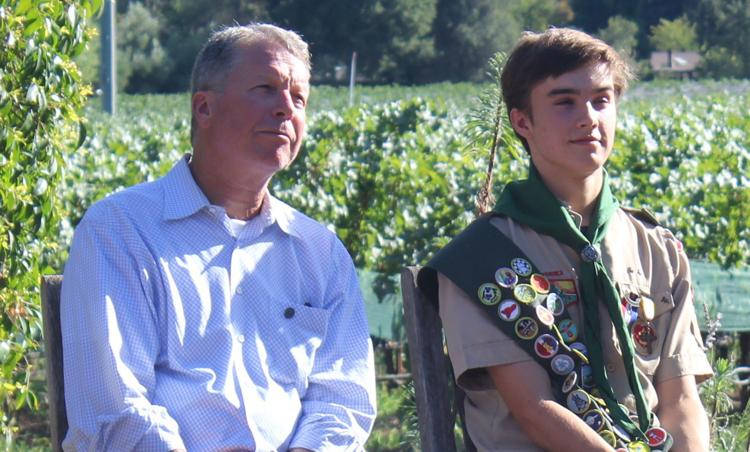 Although leadership didn't come as naturally to Novak as it does to some, Dodge said he has proved more than capable. He attended leadership camp, got elected senior patrol leader, and ran what Dodge called a "tight-knit" patrol leaders' council.
"He's more confident than he looks and he's a far better leader than most of us could ever be," Dodge said.
The highest-achieving Scouts ascend through seven ranks: Scout, Tenderfoot, Second Class, First Class, Star, Life and Eagle. To reach Eagle, a Scout must organize a volunteer service project that benefits the community. Novak chose to map the locations of veterans' graves in St. Helena's Holy Cross Catholic Cemetery.
You have free articles remaining.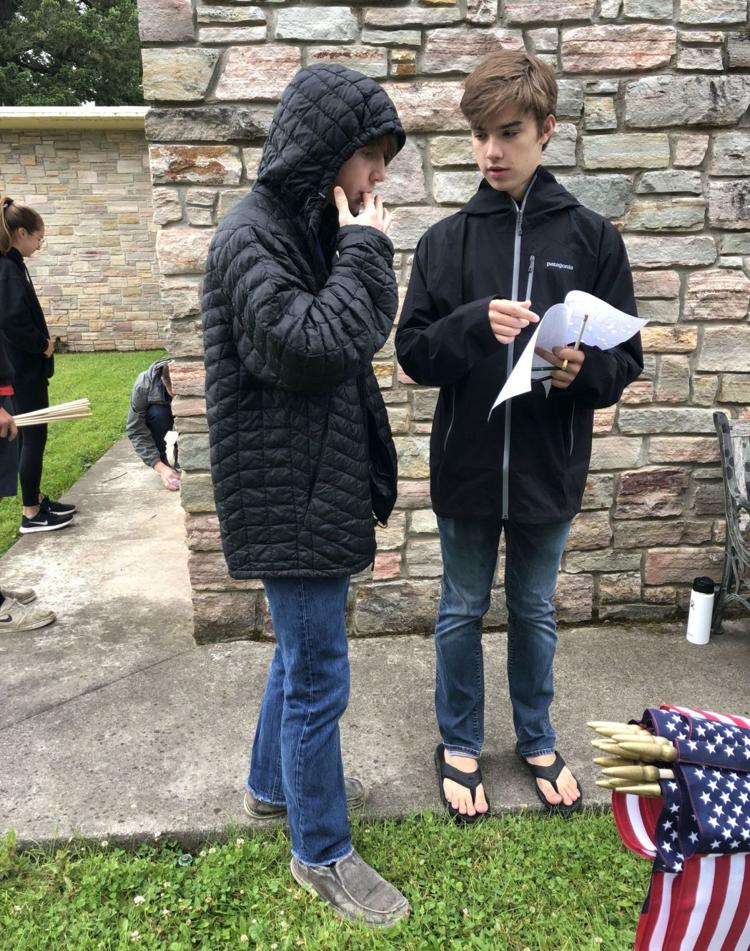 Every Memorial Day, Troop One helps American Legion Post 199 members honor the veterans buried in both cemeteries. American Legion members place American flags on veterans' graves on Memorial Day and the Scouts remove them afterward. Novak said the process used to be "very inefficient," so he got to work.
There are roughly 160-180 known veterans in the Catholic cemetery. Some of them, especially those who died in recent years like Tom Giugni (1931-2016), hadn't been marked down as veterans. Novak's updated map, which took between 40 to 60 hours to make, will ensure that each of their graves gets an American flag on Memorial Day.
Novak said he took the cemetery's rough maps and turned them into geographic grids showing exactly where each veteran is buried. Newly interred veterans can easily be added to the list.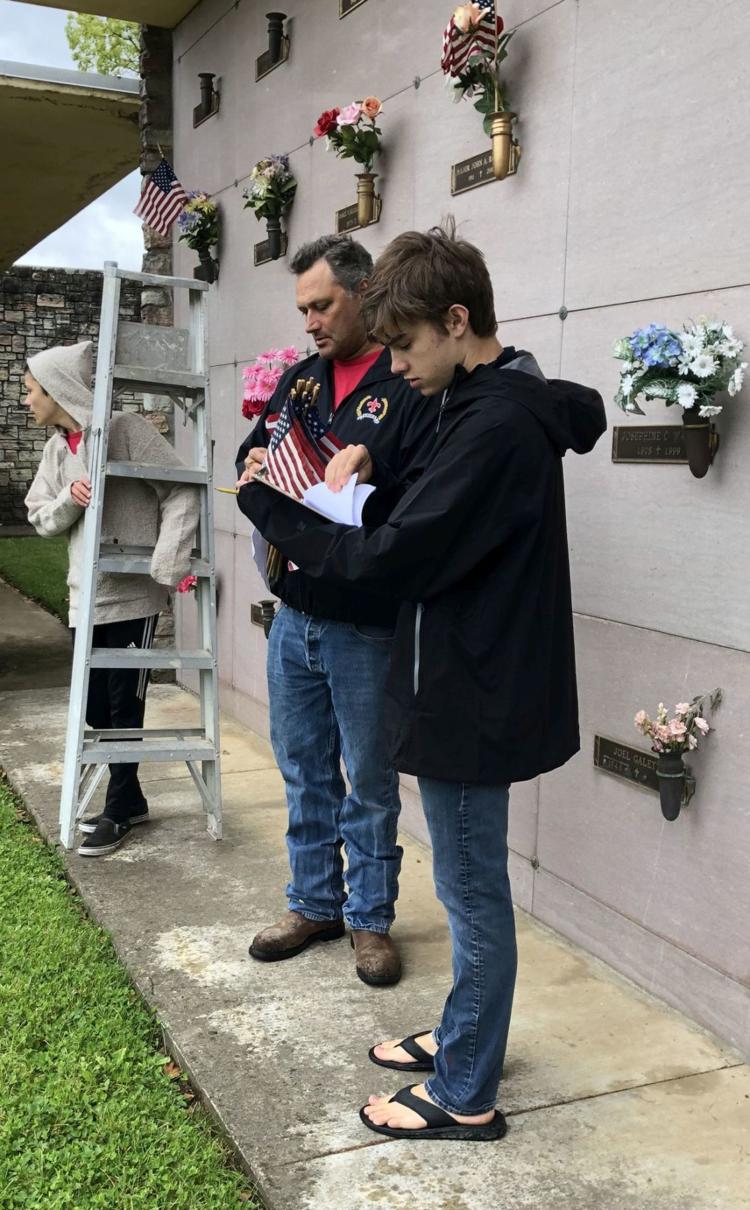 The painstaking project was a good fit for Novak's inquisitive nature.
"I don't know if I've ever worked with a more curious Scout," said Pat Griffith, Assistant Scoutmaster for Troop One.
Timm Crull, who was Scoutmaster when Novak started his Scouting career in 2013, praised not only Novak but all the people who supported him along the way, including his parents, Miel and Michael.
Novak is the second Troop One Scout to reach Eagle this year following George Conwell, who had his Court of Honor in May. Conwell led the presentation of the colors at Novak's Court of Honor.