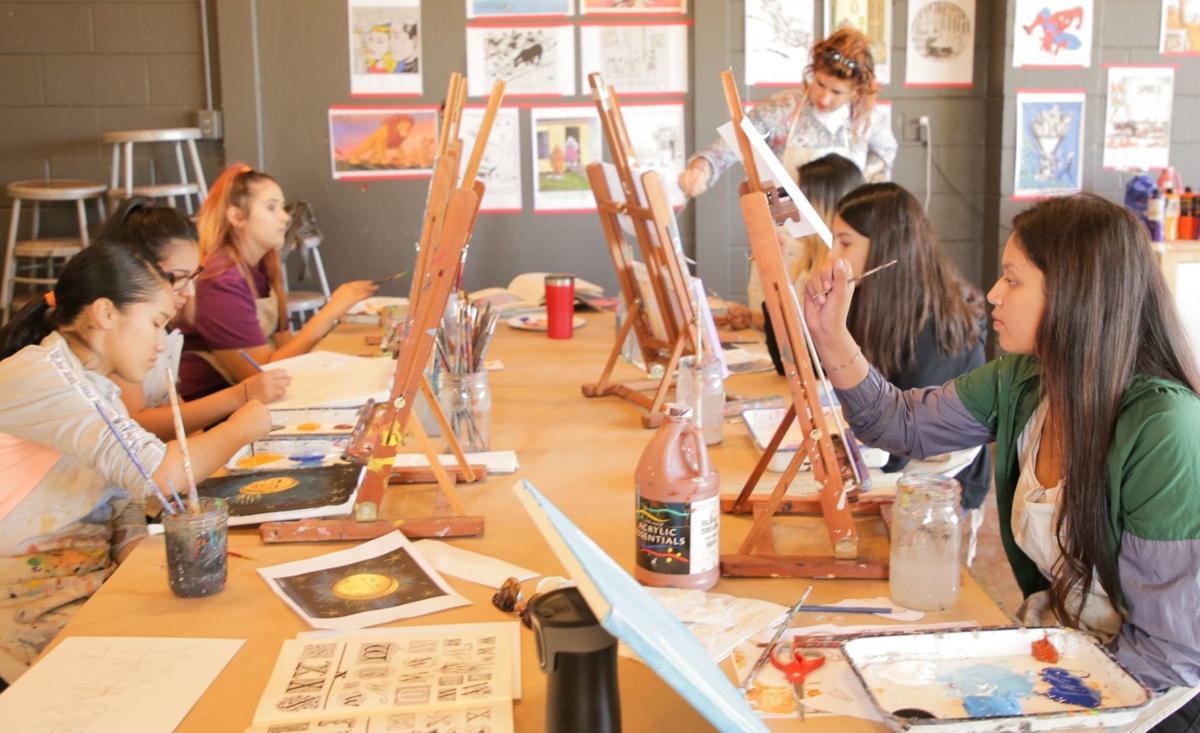 The California Arts Council announced a grant award of $44,807 to Nimbus Arts as part of its JUMP StArts program.
JUMP StArts supports high-quality arts education and artists-in-residence programs for youth engaged in the juvenile justice system. These may be students who have been arrested, are on probation, or are incarcerated at a juvenile justice facility.
With support from the California Arts Council, Nimbus Arts will expand its education program for the Napa County Juvenile CCS. In four years, the program has grown from serving 20 students to engaging and educating more than 100 young people.
"The growth of our Fine & Industrial Art training program for students in the Napa County Court and Community Schools is related directly to the results of the programs we have collaboratively created," said Nimbus Arts Executive Director Jamie Graff.
"Through our talented and generous teaching-artists, we see firsthand how art provides opportunity, serves as a means to communicate and express emotions, and strengthens a sense of purpose and place within our community for these students. Making the program available to more CCS students, expanding capacity in key artist training areas, and strengthening artist-instructor teaching methods with at-risk youth has been made possible through this generous California Arts Council JUMP StArts grant."
Nimbus Arts is one of 51 grantees chosen for the JUMP StArts program.
The award was featured as part of a larger announcement from the California Arts Council, with grant funds totaling a projected $24.5 million for 2018-19, the highest investment in statewide arts programming since the 2000-01 fiscal year.
Be the first to know
Get local news delivered to your inbox!