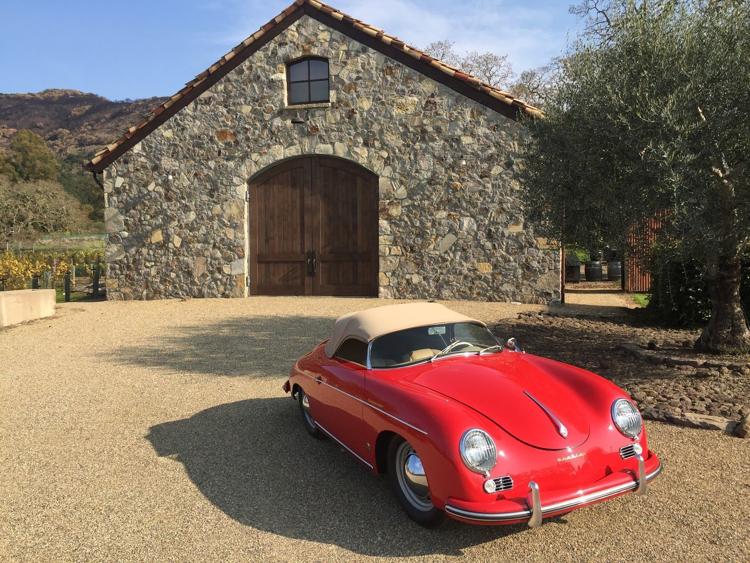 Five Northern California nonprofits, including two in St. Helena, continue to benefit from the generosity of longtime St. Helena resident Ralph Stephen Deuer, who died six years ago at age 79.
From Deuer's estate came $3.5 million — $700,000 each – to the St. Helena High School Ag Boosters, the Friends & Foundation of the St. Helena Public Library, UC Davis, the Redwood Empire branch of the American Lung Association in Santa Rosa and Shriners Hospitals for Children, Northern California in Sacramento.
Maria Criscione Stel, executive director of the Friends & Foundation, said the bequest "was a complete shock, we had no idea it was coming." The funds were received in three fiscal years, starting in early January 2016. As far as she knew, Deuer had no connection to the St. Helena Public Library or its nonprofit Friends & Foundation, which supports the library. "It was a lovely surprise," Stel said.
As with all bequests, it was first reviewed by the Finance and Investment Committee, then accepted by the full board, which decided to add the amount, $697,024 to its portfolio. Some years, the nonprofit raises more, some years less, Stel said, but in 2021, the Deuer bequest will be most welcome. "We cannot do Bookmark Napa Valley in January," she said, adding there are too many uncertainties related to the COVID-19 pandemic. Bookmark Napa Valley is an annual event that brings authors and readers together.
Stel said the foundation will use funds from its portfolio to give a $135,000 grant to the library, to support part-time salaries and to buy books and materials and to support programs, when it becomes feasible to do so.
Randy Mendes, SHHS Ag Mechanics teacher, said when the bequest was made several years ago, it was definitely a surprise and it was unusual. The money goes to the Ag Boosters, which supports the high school's Ag Department, which includes agriculture education and the Future Farmers of America program. Mendes said they haven't talked about using the money for a big project, but the support from the Ag Boosters typically includes "anything from equipment to student travel to leadership conferences through the FFA, local projects that we do around here, plus scholarships."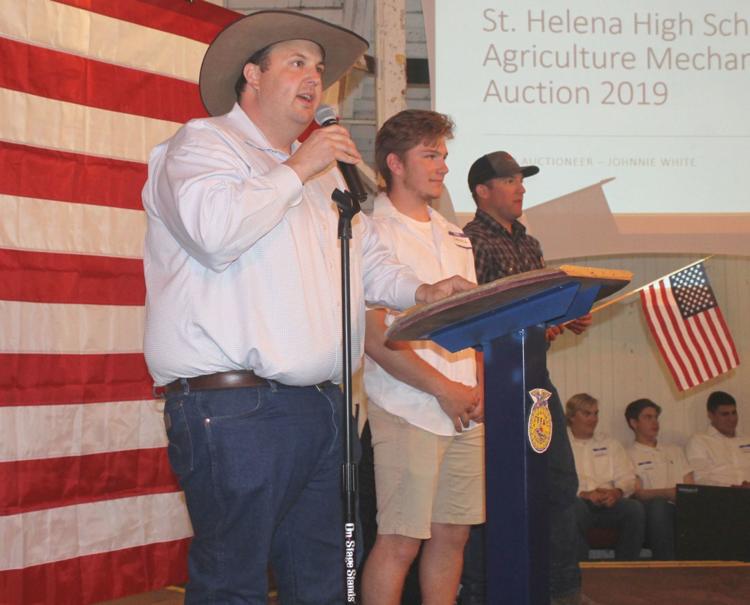 According to the Ag Boosters' website, SHHS "boasts one of the most premiere Agriculture Education and FFA programs in the state, and the Ag Boosters are proud to help fund it. Our world famous winegrowing region is helping shape the future of our industry by supporting it."
"Our students know the value of hard work and have a genuine appreciation for all the opportunities they are afforded with our assistance."
Deuer was a car guy
Miel Price Novak, attorney with St. Helena's Coombs & Dunlap, LLP, said it took a few years after Deuer's death in April 2014 to administer his trust, which included a two-acre property in the hills west of Highway 29 and Ehlers Lane.
Novak, a fifth-generation St. Helena resident, said his estate also included 10 cars and car parts since he collected, repaired and traded cars.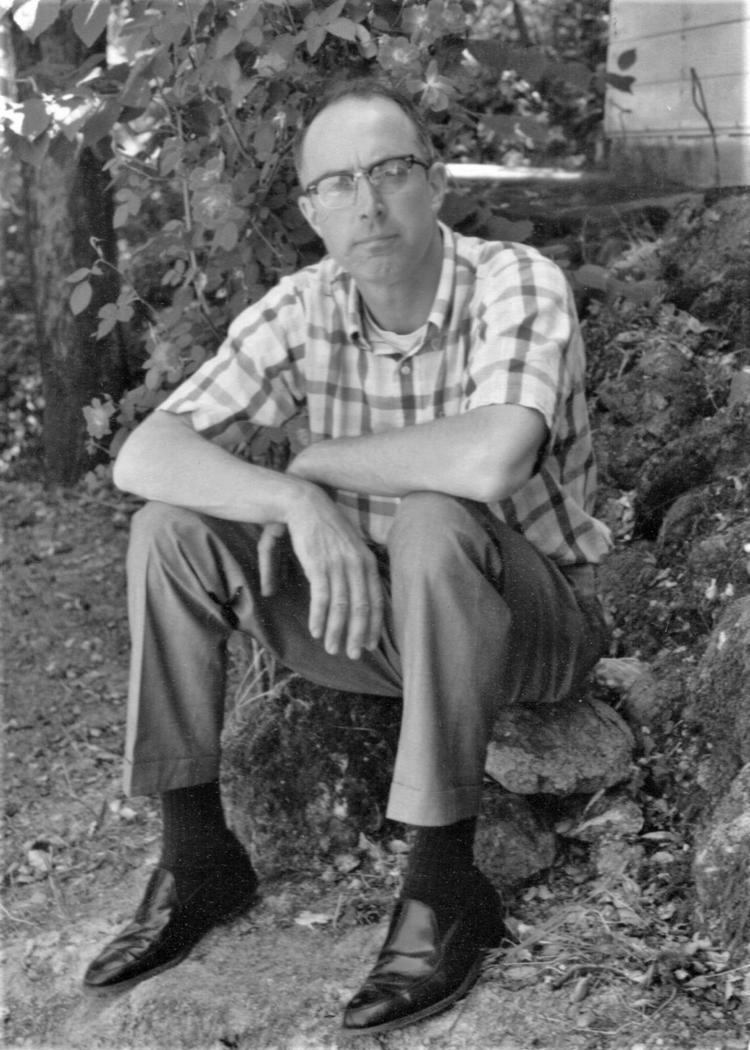 One of his friends, Jack Mulkey, said Deuer always liked to go to old car swap meets. "You would see him there combing the booths for antique auto parts and other trinkets that intrigued him," Mulkey said. "It was like a big Easter Egg hunt for him. When I would meeting him at the swaps, he always had his big white canvas shoulder bag full of goodies."
It was never a competition between Deuer and Mulkey, because Deuer was a collector of Chrysler-Mopar parts and Mulkey was a Ford Model T guy.
When Deuer sported a full beard in his later years, "I didn't recognize him except for his ratty old favorite straw hat, and of course, the white goodie sack," Mulkey added.
Novak's father, Allen Price, and Ralph Deuer went to school together and shared a passion for reading about science and technical subjects.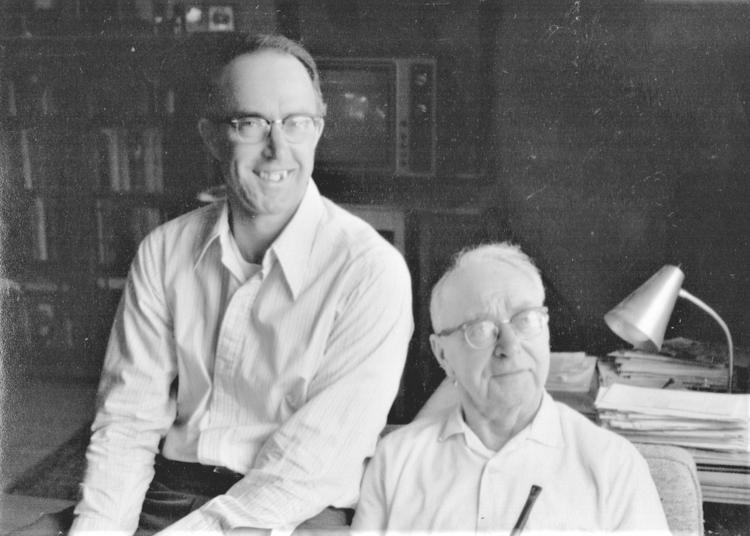 "Ralph was a gentle kindly man who had a rough time with his father," Price said. "I learned to do auto body work from Ralph, who was a good teacher. He showed me all the tools and how to use them. Ralph collected books on many different topics."
Price added that Deuer was passionate about his interests. "I'll remember him for his generosity and kindness."
Novak has practiced estate planning, administration and business law since 1997.
Porsche Speedster
One of the many cars in Deuer's estate was a rare 1955 Porsche Speedster, which was "a complete rusty piece," Novak said. After Deuer's death, a lot of car collectors sought it. The estate's trustee, Tammy Sanderson, was a lifelong friend and sold the cars for the highest price.
According to a 2017 article in the St. Helena Star, Joel Horne, owner of Napa Valley Restorations, rebuilt the Porsche Speedster for its owner, Robert Arns. In 1998, Arns and his wife, Anne, bought 16 acres in the Napa Valley and built Tournesol Winery.
In that article, Horne talked about the car: "The Arns Speedster is special to me because it had sat in Ralph Deuer's St. Helena barn for nearly 40 years. Ralph was highly intelligent but had unfortunately never refurbished the car. Everyone knew about Ralph's Speedster – not many of them had been made that year – and so most of us tried to buy it, including me, but he never sold. I have always wanted to work on it since I first saw it in the seventh grade. But here I am 32 years later working on it."
Deuer born in 1935
Deuer was the son of George and Nancy Deuer, longtime Napa Valley residents. He was born May 28, 1935 in Napa. When he was 17, his mother died at age 39 at Oak Mount Sanitarium in Santa Rosa after a long illness. Deuer's sister, Laurie, was 12.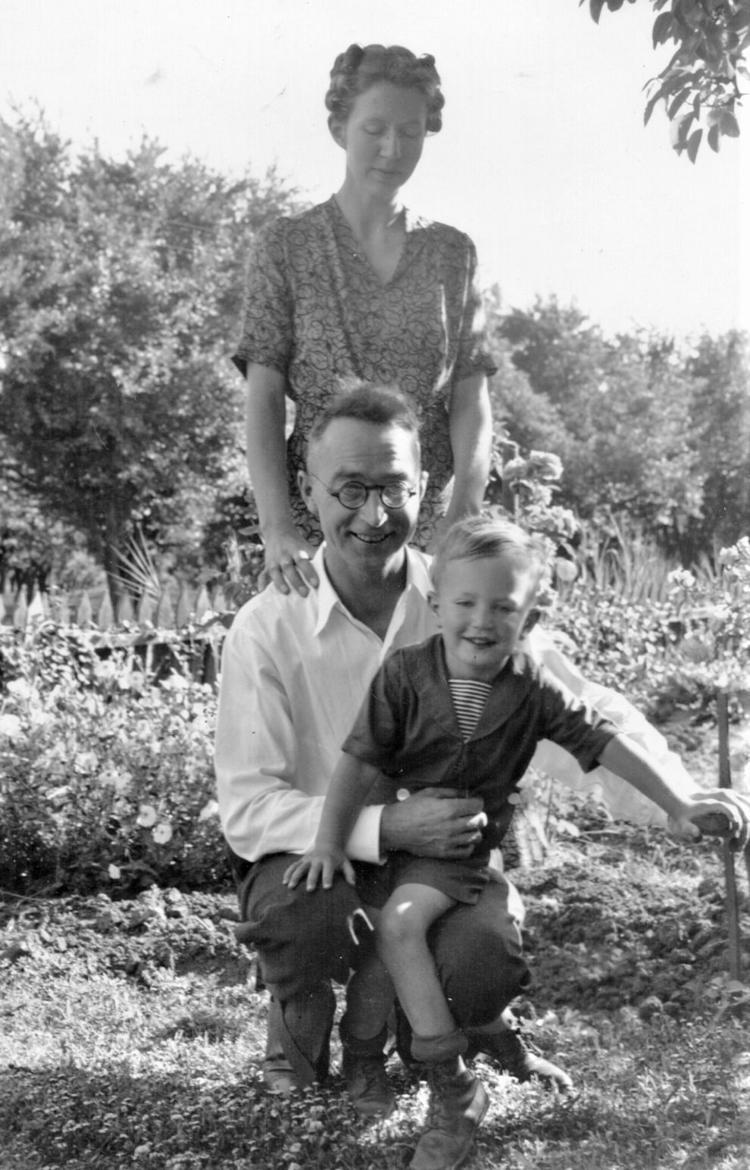 After George Deuer came to the Napa Valley, he worked for Inglenook in the mid-1930s, according to his obituary. He became superintendent and wine chemist and "was responsible for Inglenook's prize winning wines until his retirement in 1967." He died Nov. 25, 1982 at age 80.
Ralph Deuer graduated from St. Helena High School in 1954 – he would attend his 57th class reunion in September 2011 – and went to school to learn to be an auto mechanic. He worked for Kerry Mulligan in the service department at Valley Chevrolet.
On April 1, 1958, he was drafted into the Army Reserves and served two years in Korea. He ended his serve as part of the 208th Military Police at Fort Leonard Wood in Missouri. He received an honorable discharge in 1960.
According to his obituary in the Star, Deuer learned auto body and mechanical repair at Bryon's Auto Body shop in Napa. He also worked for Wyer Associates in Sonoma doing land surveys and subdivision design. "Ralph was also a very astute and knowledgeable investor, who did very well buying and selling land, real estate, stocks and bonds," the obit said.
Deuer learned many of his winemaking skills from his father and was a member of numerous winemaking clubs. "What he enjoyed most was the solitude and natural surroundings he had on his small ranch north of St. Helena," the obit stated.
On June 5, 1983, an electrical short caused a barn fire on Deuer's property. The fire destroyed the 30-foot by 45-foot barn and two vintage cars, a 1930s Plymouth coupe that was being restored and a 1934 Plymouth sedan.
Deuer never married and had no immediate relatives other than his sister, Laurie, who died in 2004. His obit states, "Even though he was an arduous businessman, he believed in giving back to society."
Watch Now: Drivers, This is How You Clean Your Car from Coronavirus Germs
You may reach David Stoneberg at 967-6800 or editor@sthelenastar.com. Mariam Hansen is research director of the St. Helena Historical Society.
Be the first to know
Get local news delivered to your inbox!