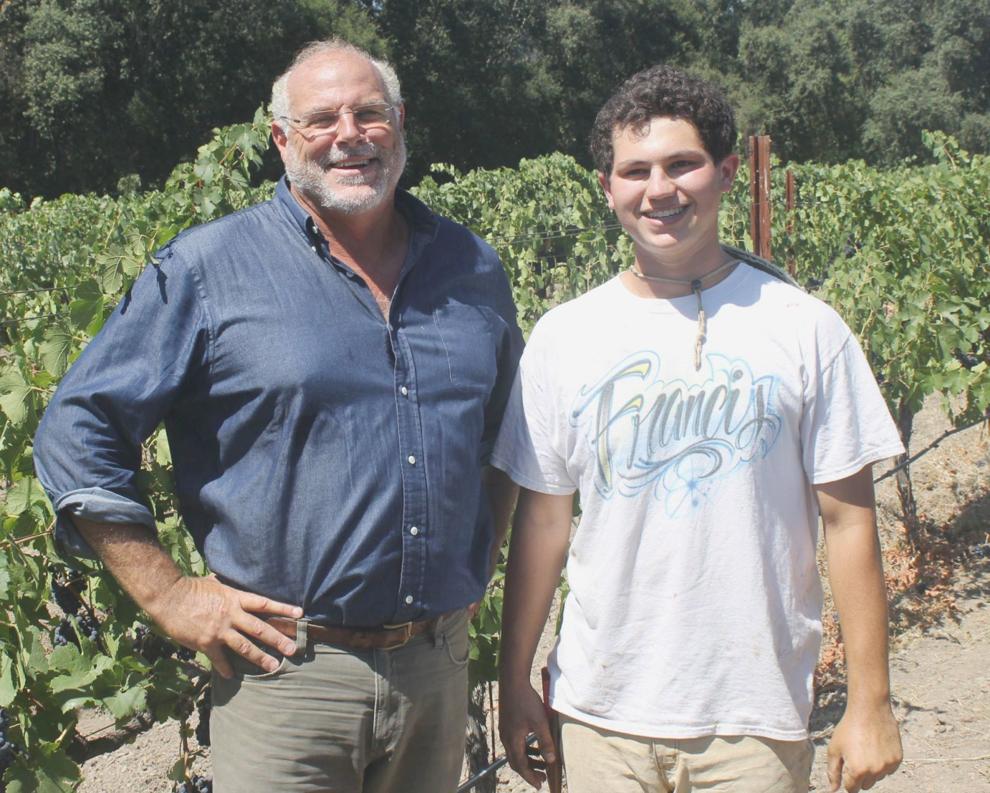 If you delve into the 50-year history of St. Helena's Titus Vineyards, you'll find a neat microcosm of the market forces and trends that have transformed the Napa Valley from a typical agricultural community to a wine-producing economic powerhouse.
An increasing focus on fine wines, the transformation of grapegrowing from hobby to serious industry, and a growing reliance on direct-to-consumer marketing — it's all right there in the Titus story.
Lee Titus, a radiologist living in Sonoma, and his wife Ruth, whose family used to vacation in the Napa Valley as a child, bought 30 of Titus' current 40 acres in 1969.
"They wanted something that would be a family project and also an investment," said their son Eric Titus. "There was so much good, valuable land on the market, either for developing or for farmland. The original 30 acres had sat on the market for a couple years, probably since 1967. That wouldn't happen now."
The land was already in vineyard, but the Napa Valley was far from a monoculture at the time. The valley's agricultural output ranged from grapes to walnuts to poultry to prunes and other crops. The 10 additional acres acquired by Titus in the mid-'70s included hay fields, later planted to Chardonnay and Zinfandel.
Titus' original 30 acres were mostly planted to Zinfandel, Carignane, Mondeuse, Burger and an acre of Concord table grapes.
Titus sold the wine grapes to Charles Krug Winery, to the old Napa Valley Co-Op where Hall Wines is today, and later to Cuvaison and Beaulieu. As kids, Eric and his brother Phillip — now winemaker emeritus — sold some of the Concords at a grape stand on Silverado Trail, and some to Louis Gouveia for his fruit stand in Calistoga.
Titus still grew Concord grapes as late as the '80s, but along with the rest of the valley, their primary focus turned to fine wines. Block by block, varieties like Mondeuse and Burger were replaced with Cabernet Sauvignon, Chardonnay and other mainstays of today's Napa Valley. Gone were the days of the early '80s when Concords and Cabernet Sauvignon would each fetch $1 a pound.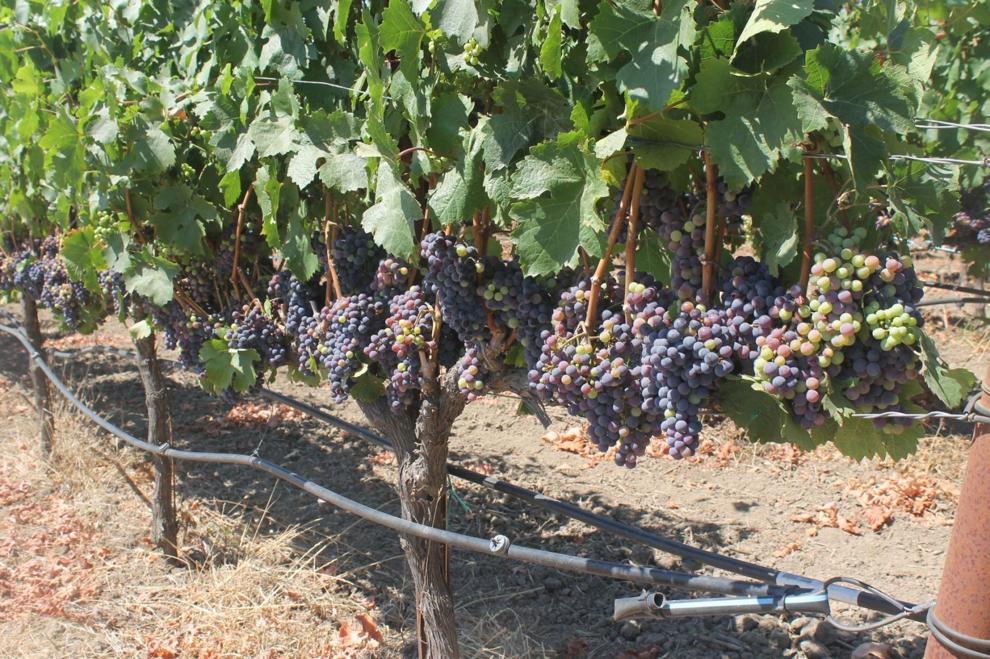 "Chardonnay was the first varietal that crossed the $2,000-a-ton mark, and everyone thought that was all the money in the world," Eric Titus recalled.
Farming techniques became more sophisticated during the '70s and '80s. Titus introduced irrigation, shoot-thinning, leaf-pulling and fruit-thinning.
After 20 years of selling all of its grapes, Titus started making wine under its own label in 1990 — just a few hundred cases at first but gradually ramping up over the years. The winery released its own Cabernet Sauvignon, as well as a red blend with Cabernet Sauvignon and newly planted varieties like Malbec, Petit Verdot and Cabernet Franc.
The rise of Cabernet Sauvignon at Titus was representative of the valley as a whole, with Cab prices jumping from the upper $5,000s to $8,000 per ton. Today a lot of the post-phylloxera vines of the late '90s are being replanted, "and you can bet it's almost all Cabernet," Eric Titus said.
"There's probably going to be a little bit of an oversupply of Cabernet down the road," he said. "After the 2018 vintage the market isn't quite screaming for Cabernet the way it was. There might be a perception that Napa prices are a little too high and that it's a one-trick pony — that the only thing that represents Napa anymore is Cabernet."
"It's not that we're headed toward tough times," he added. "The market is just swinging in a different direction."
Recent years have also seen direct-to-consumer marketing replacing the old three-tier distribution system.
Titus' new winery and tasting room, completed in 2015 and boasting impressive vineyard views west toward the Napa River, is in line with the new marketing model of giving consumers a memorable experience and a greater sense of place to associate with the wine.
"When you're twice-removed from the end user, it's hard to develop lifelong customer loyalty," Titus said. "As more and more wineries are becoming corporate-owned or owned by an investment group, being family-owned and -operated and multigenerational becomes a selling point."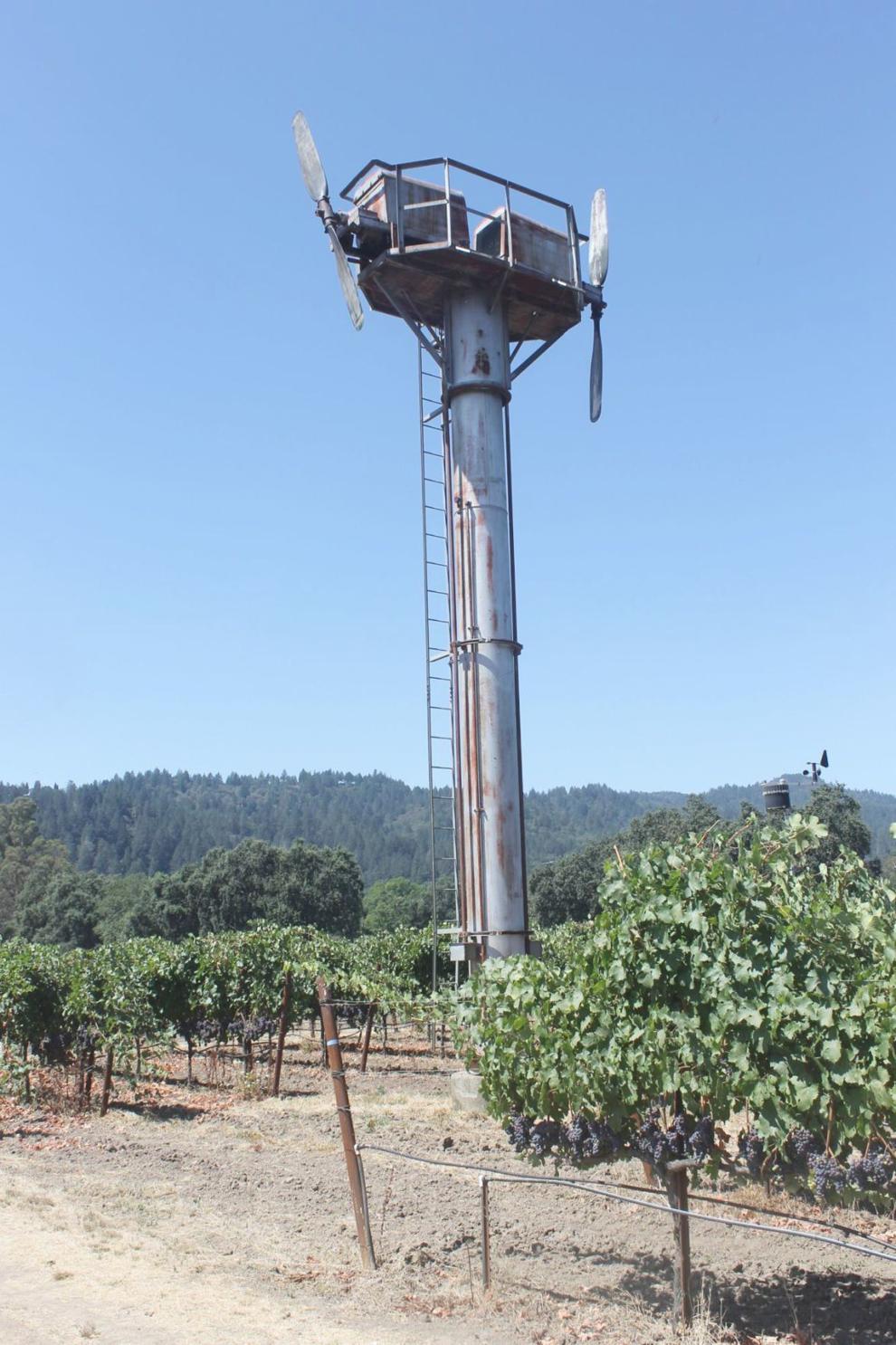 Titus visitors are given a tutorial on the characteristics of the St. Helena appellation and a timeline going back all the way to Dr. Edward Turner Bale's land grant of 1841 and highlighting historical curios like the Napa Valley's first wind machine, built by the property's former owners in 1951 and located just a short walk from the winery. (Eric Titus credited the St. Helena Historical Society for conducting the research.)
The new facility also allowed Titus to leave the custom-crush system behind, giving the family more control over the production process.
"We're able to be more nimble," Titus said. "We've got our own array of tanks, and we can put in anywhere from four tons to 10 tons. When you're at a custom-crush facility, it's basically 'We've got this tank, we're expecting you on Tuesday with 10 tons of grapes' — whether you want to pick 10 tons of fruit or not."
Titus joins other family-owned wineries that have recently reached the 50-year mark, such as ZD (in 2019) and Chappellet (in 2017).
Doing business has become more expensive and complex over the years, but Eric Titus remains optimistic about the future.
"I'm not going anywhere for a while," he said.