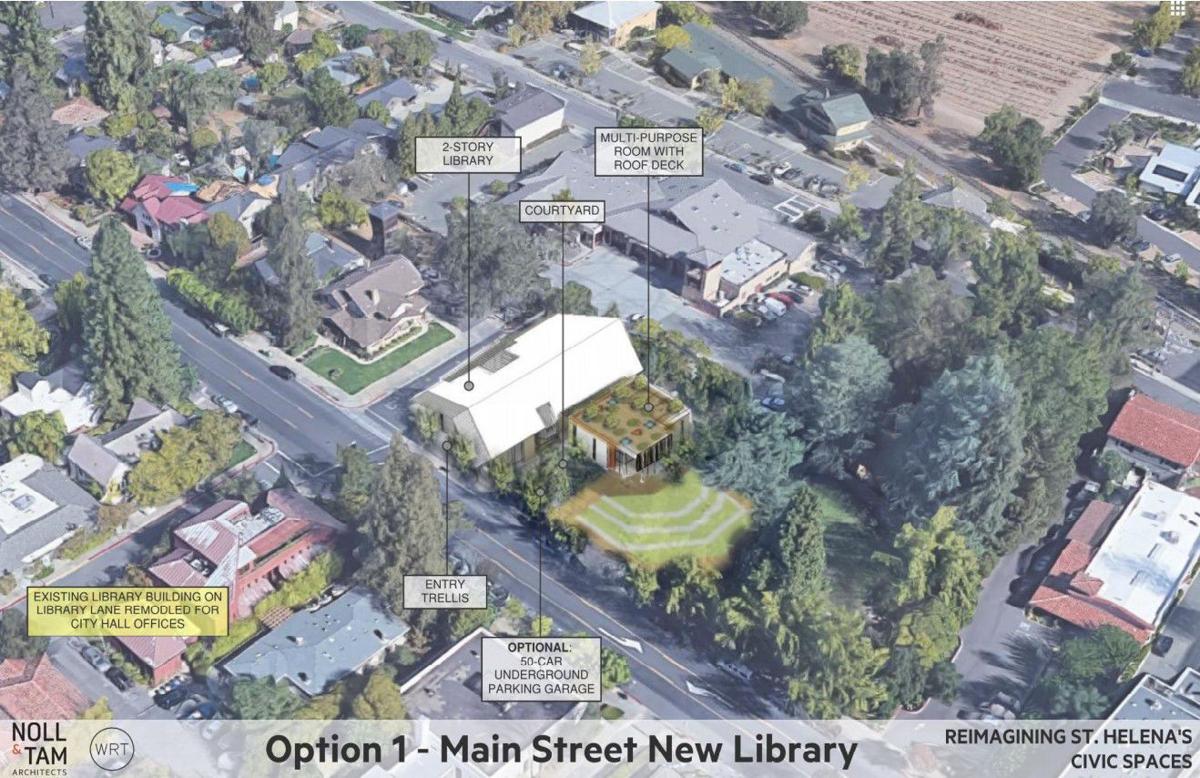 The city of St. Helena is seeking local experts to evaluate funding options for new city facilities.
According to a council resolution adopted Dec. 10, the five- to seven-member Financing Civic Institutions Task Force will meet every two weeks to "review and analyze the financing options for the possible construction of new or remodeled civic institutions in St. Helena as well as other infrastructure, such as storm drains and downtown streetscapes," and provide recommendations to the council sometime around April 2020.
The city of St. Helena is facing a $12.8-$14 million price tag for a new City Hall and $16 million for a new library, according to cost estimates presented to the City Council on Tuesday.
The council is looking for applicants with expertise in architecture, construction, economics/finance and real estate. Applications are due Jan. 7 and available at cityofsthelena.org. The council will interview and appoint applicants on Jan. 14.
City Councilmember Mary Koberstein said the council wants the committee to "look at the costs that we have been presented with, and what are the various strategies to achieve these buildings or not, and in what time frame."
The council wants a report on "what we want and what we can afford," Councilmember Anna Chouteau added.
The task force is the latest step in a process that began when the 11-member St. Helena Assets Planning Engagement (SHAPE) Committee conducted a detailed assessment of St. Helena's city facilities.
In November, consultants from Noll & Tam Architects presented massing sketches and preliminary construction cost estimates for a new City Hall, council chambers/multipurpose room, library and recreation facility. The options range from moving City Hall into the current library building and building a new library at the current City Hall site to building all-new facilities along Library Lane.
The council plans to hold a workshop in early January to comment on Noll & Tam's presentation.
Jesse Duarte's 5 memorable stories of 2019
Here are some of my favorite stories from the past year. They each got positive feedback, and they were a lot of fun to write.
Be the first to know
Get local news delivered to your inbox!