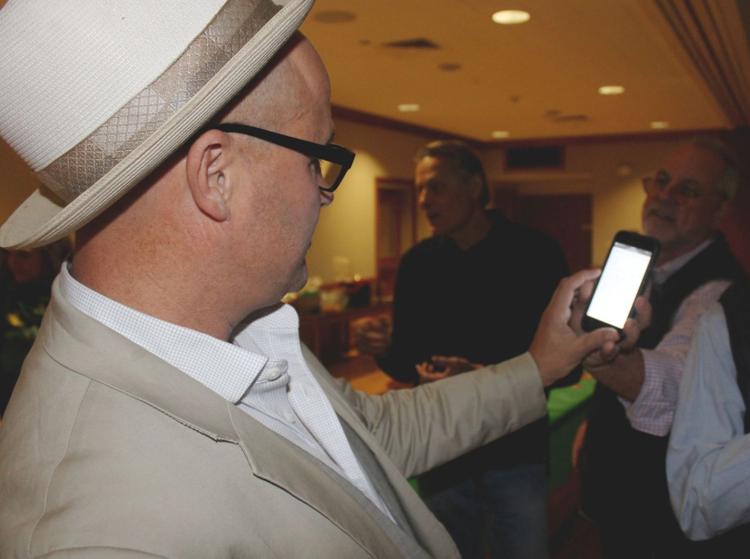 A pivotal mayoral election, an ambitious analysis of the city's aging facilities, the closure of a few beloved St. Helena institutions, and the tragic death of a local mental health professional, wife and mother were among the stories that dominated the pages of the St. Helena Star in 2018.
Here are the top 10 St. Helena news stories of 2018, as voted by the Star's staff and editorial board.
1. Ellsworth defeats Galbraith for mayor
The mayoral campaign between incumbent Alan Galbraith and City Councilmember Geoff Ellsworth was a study in contrasts worthy of Spock and McCoy: Harvard-educated attorney with a mastery of technical details versus the St. Helena native son who had gained a passionate local following for his big-picture critiques of the effects of winery tourism on the town's quality of life.
The campaign revisited some of the same issues raised in last year's unsuccessful recall campaign against Galbraith, such as fiscal management and the fairness of the new water rates. Ellsworth vastly outspent Galbraith, with an October filing showing more than $36,000 in expenses and $39,800 in outstanding debts for the Ellsworth campaign, compared with just over $19,000 in campaign expenses for Galbraith.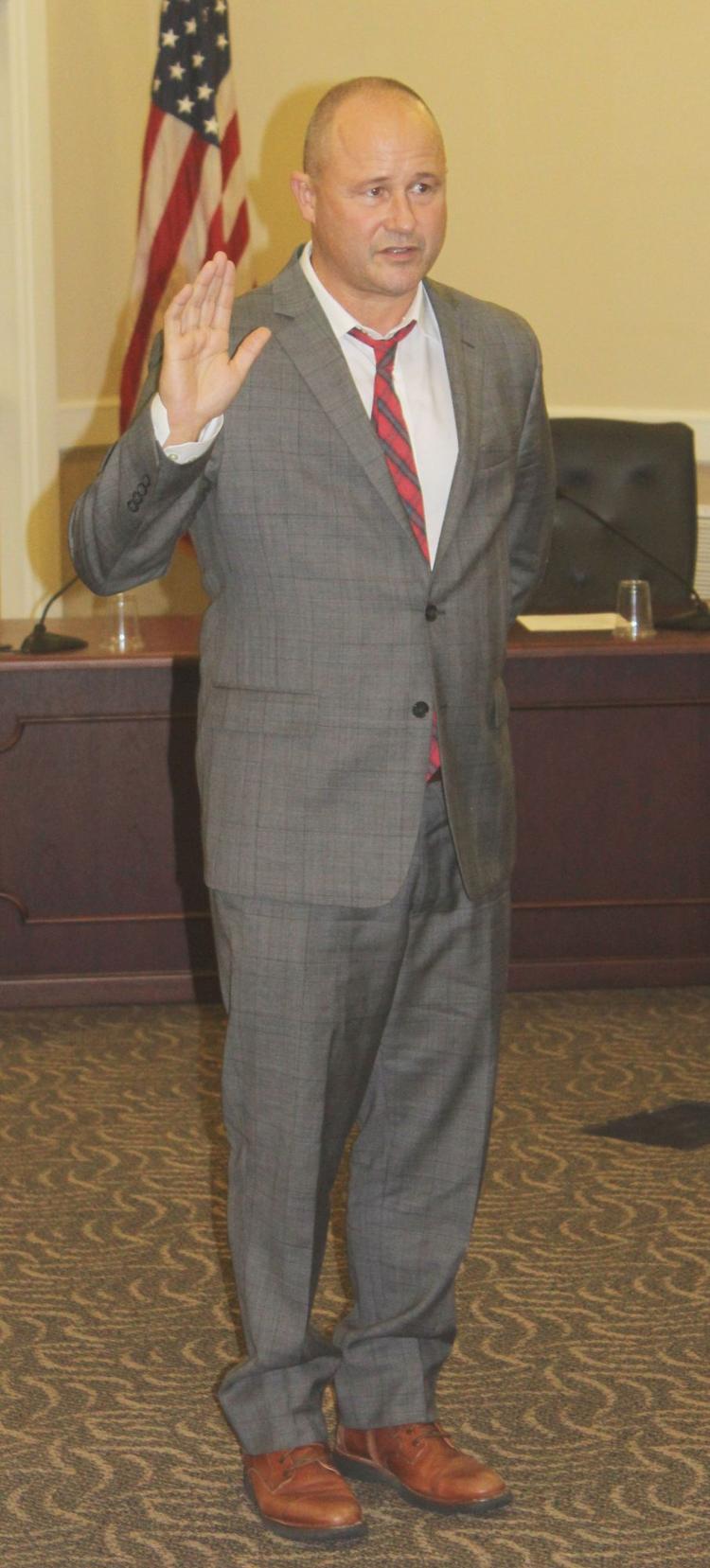 Galbraith led by 16 votes on election night, but Ellsworth gained ground as more ballots were counted, ultimately defeating Galbraith by 59 votes.
With Galbraith and his ally Peter White off the council, replaced by Anna Chouteau and a yet-to-be-appointed councilmember, St. Helena's city politics are sure to take on a different flavor in 2019.
St. Helena lost two of its favorite restaurants in 2018, a year that saw a wave of restaurant closures throughout the upvalley.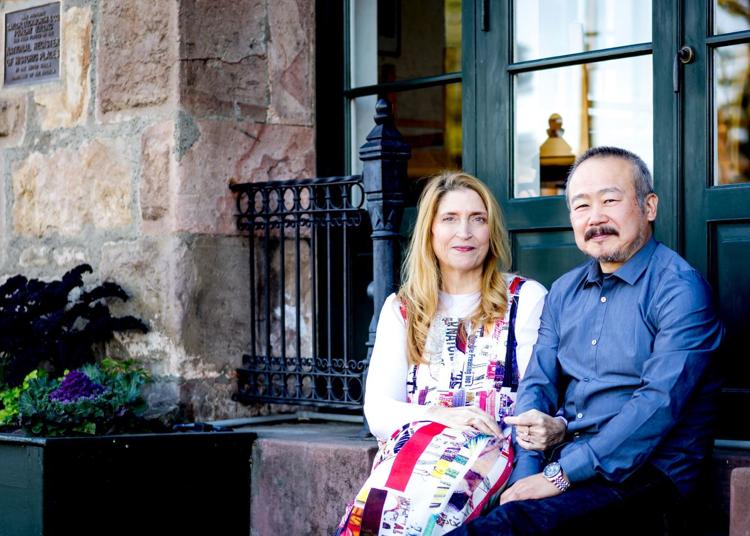 The Michelin-starred Terra closed in June, with co-owners Lissa Doumani citing difficulty in finding staff given the high cost of housing in the area. She said the local housing shortage had gotten even worse after the 2017 wildfires, and one cook was commuting 62 miles from Danville.
Her concerns were echoed by the owners of other restaurants that called it quits in 2018, from Redd in Yountville to Brannan's in Calistoga.
Cindy's Backstreet Kitchen closed in July after owner Cindy Pawlcyn and her business partner Sean Knight sold the building to restaurateur and winemaker Joel Gott.
"Sometimes things just come up out of the blue and you have to act," Pawlcyn told the Star, explaining that Gott made her an offer she couldn't pass up.
Gott plans to use the former Cindy's kitchen to prepare food for Gott's Roadside and a new convenience store at the Napa Valley Petroleum gas station.
St. Helena also lost The Big Dipper this year. Once a local favorite at its former location on Oak Avenue, the ice cream shop never found its footing on Main Street and closed in April after 40 years in business under several owners.
3. SHAPE Committee studies city facilities
Everybody knew that City Hall was run-down, a few public buildings on Railroad Avenue were underused, and the Adams Street property was vacant. But nobody had ever put those facts together and evaluated the city's options in a comprehensive way.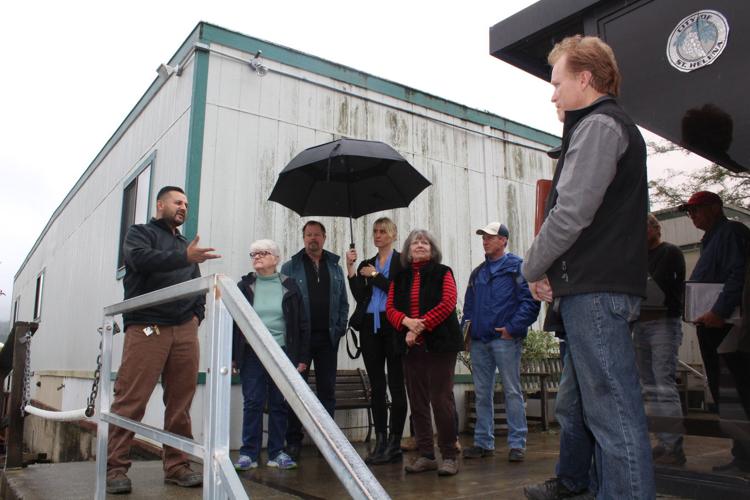 Nobody, that is, until the St. Helena Asset Planning Engagement (SHAPE) Committee came along and spent dozens of hours over seven months analyzing the city's finances and facilities, from Scout Hall to the little Head Start building at Crane Park.
The council-appointed committee toyed with some provocative ideas, such as moving City Hall offices into the library and building a hotel on Adams Street. But after the committee released its 117-page report in May, the council endorsed the more conservative option of rebuilding City Hall on its current site as part of a multi-use facility.
Consultants are helping the city ponder its next steps, and the council is scheduled to take further action early this year.
4. Housing study warns of shrinking middle class
Housing consultant Erica Sklar issued a report in June using statistics to paint a stark portrait of St. Helena's dwindling middle class.
The increasing cost of housing and the scarcity of developable land within the city limits are producing a town full of haves, have-nots, and not too many people in between, according to Sklar's white paper.
The stats offered a bleak outlook for local workers. St. Helena's median home price of $1.09 million is too expensive for 70 percent of the city's residents. A home of that price would require an income of $215,000, far beyond the city's median income of $86,041.
Workers who can't afford to live in town are commuting in and out, creating more traffic and making it harder for businesses to hire qualified workers.
5. St. Helena mom killed in Pathway Home shooting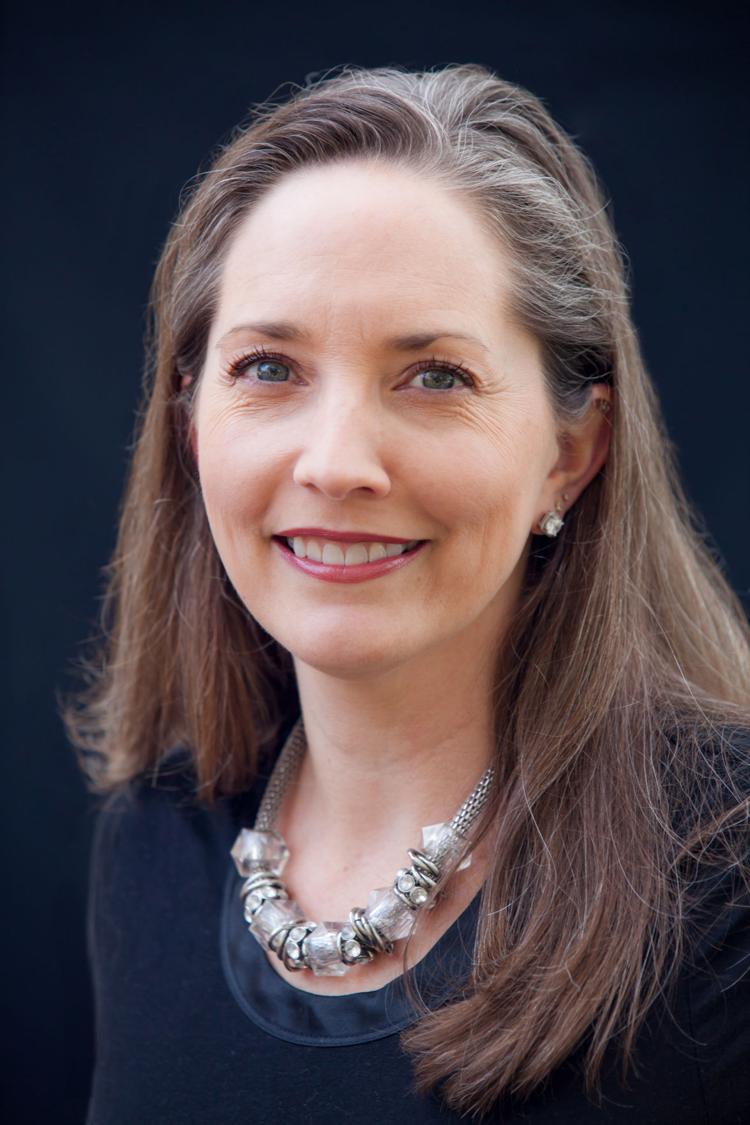 St. Helena resident Jennifer Golick and two of her colleagues were killed on March 9 at The Pathway Home in Yountville by a gunman who'd been kicked out of the program that helped returning veterans readjust to civilian life.
Golick, 42, was a therapist who had devoted her career to helping soldiers cope with post-traumatic stress. In the days after the shooting, St. Helenans learned that she'd also been a mother, wife, friend, runner, Giants fan, animal lover, and outspoken advocate for adolescent mental health.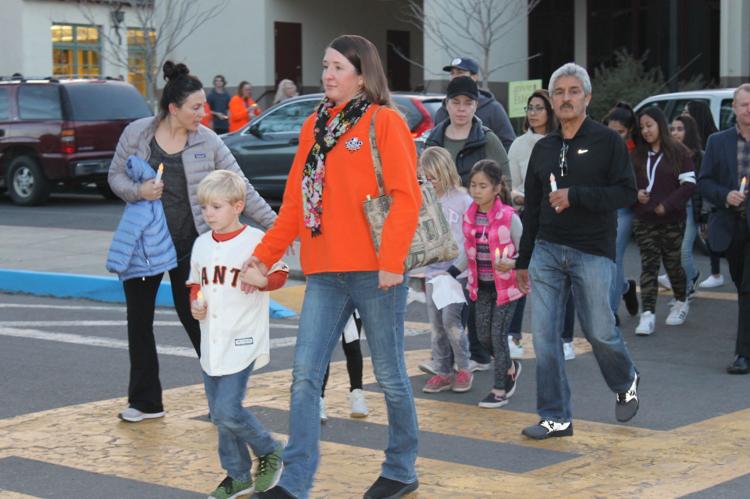 More than 200 people participated in a candlelight vigil in her memory. Muir Wood Adolescent and Family Services formed a scholarship in her name, one of the only rays of light to emerge from the year's saddest story.
6. SHFD hires full-time firefighters
Two years after St. Helena's firefighters became full-time employees, the fire department took another step away from its volunteer model in 2018 by hiring two full-time firefighters, Nick Solakian and Martin Macias.
It was becoming harder for the department to depend on quasi-volunteers to drop whatever they were doing and run to the firehouse on a moment's notice, a model that had worked for 107 years. Increasing calls for service and a limited number of qualified drivers also contributed to the decision.
The hirings could nudge the city further in the direction of a fully professional department. The transition would be expensive, but it might be inevitable.
7. St. Helena Catholic School closes
The St. Helena Catholic School closed in June, citing declining enrollment, an increasing number of students relying on tuition assistance, and a lack of deep-pocketed donors who'd helped keep the school afloat for 55 years.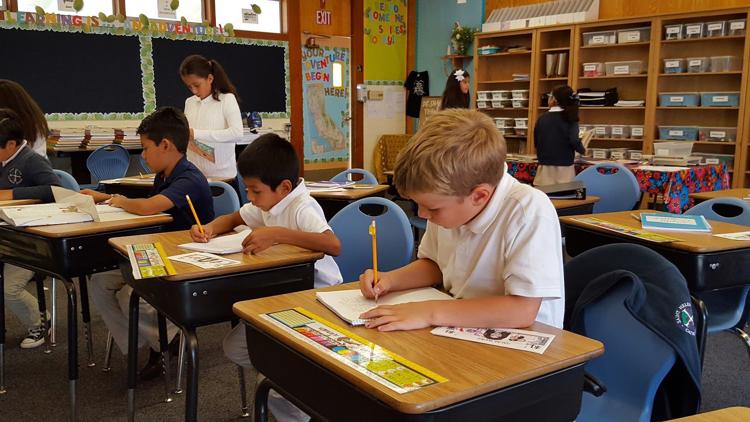 When the closure was announced in January, parents were initially shell-shocked. But soon they banded together in an all-hands-on-deck effort to save the school, forming committees, raising money, and putting extra effort into the school's annual Seafood Extravaganza to compensate for another fundraiser that had been cancelled due to the 2017 wildfires.
Parents thought they had a chance to keep the school alive, but church officials announced in March that the closure was going ahead as planned. The last four eighth-graders graduated in June.
8. General Plan update nears finish line
City officials made real progress in 2018 toward finishing St. Helena's next General Plan, a process that had been stuck in neutral ever since the council tabled the plan in 2010.
With the help of consultants, the city issued an updated General Plan and a Draft Environmental Impact Report in October. Public comments and the city's responses will be incorporated into a Final Environmental Impact Report for another round of public hearings and possible adoption in early 2019.
9. City tries to help downtown businesses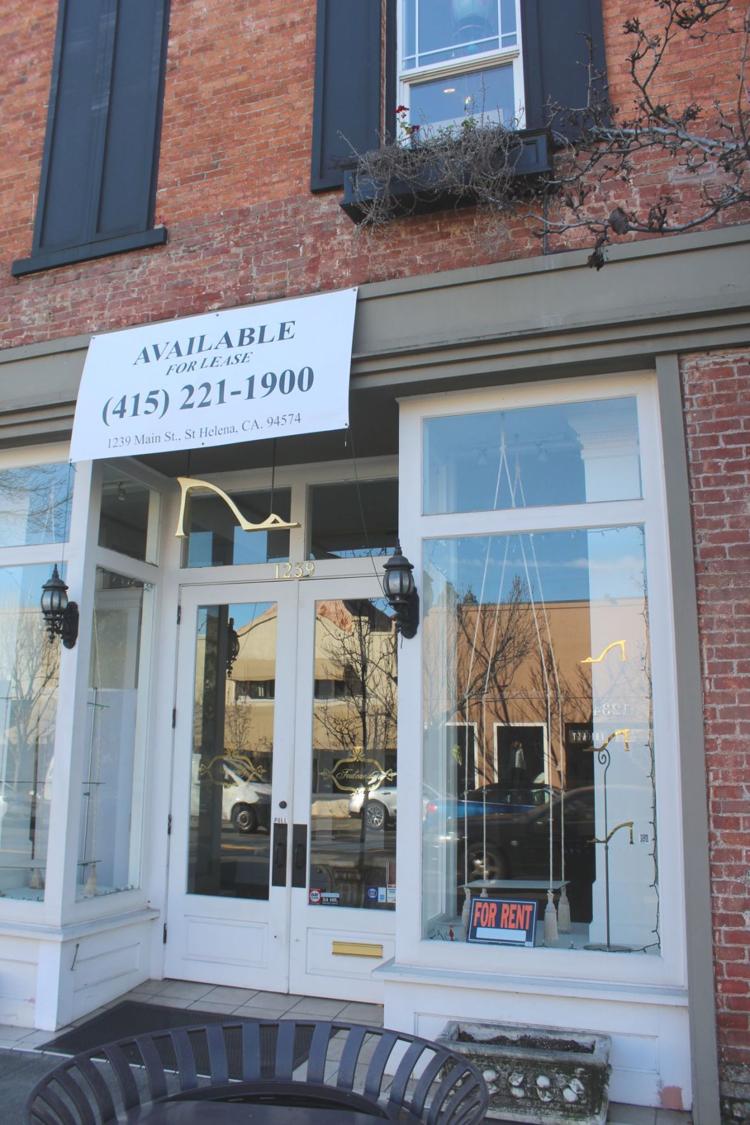 The proliferation of empty storefronts was a sign that not all was well in downtown St. Helena.
The city hired a consultant that made various suggestions about how to help downtown retailers. Most of the recommendations were incorporated into a Downtown Economic Strategy aimed at supporting the city's economic base without sacrificing its quality of life.
St. Helena Jingle All the Way, a collaboration between the city at the Chamber of Commerce, brought an ice rink to Lyman Park. The City Council streamlined the permitting process for businesses and started allowing pop-ups, the first steps toward overcoming a widespread perception that St. Helena's city government has been unfriendly to business.
10. Dillon survives election challenge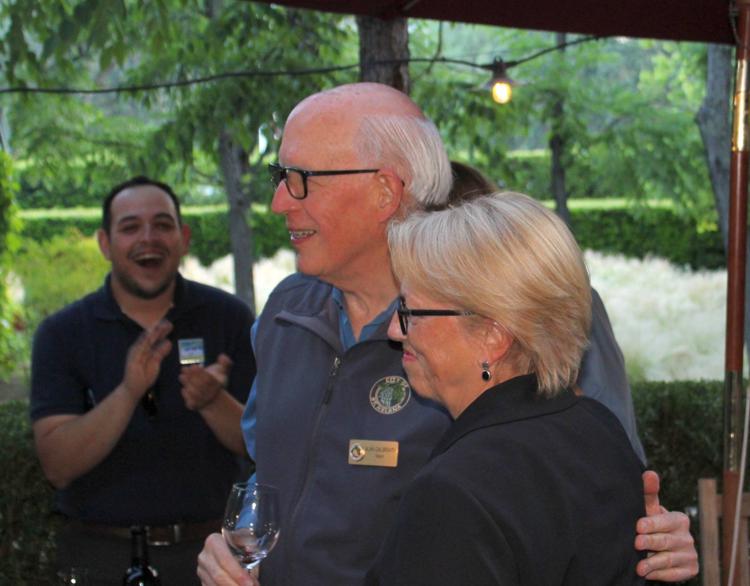 District 3 Supervisor Diane Dillon fended off a challenge from grapegrower Cio Perez during a June election dominated by Measure C.
Perez supported C, which would have strengthened stream setbacks and limited the removal of oak woodlands. Dillon stayed neutral on the measure.
Dillon won and C lost, but the battle over vineyard development continues.