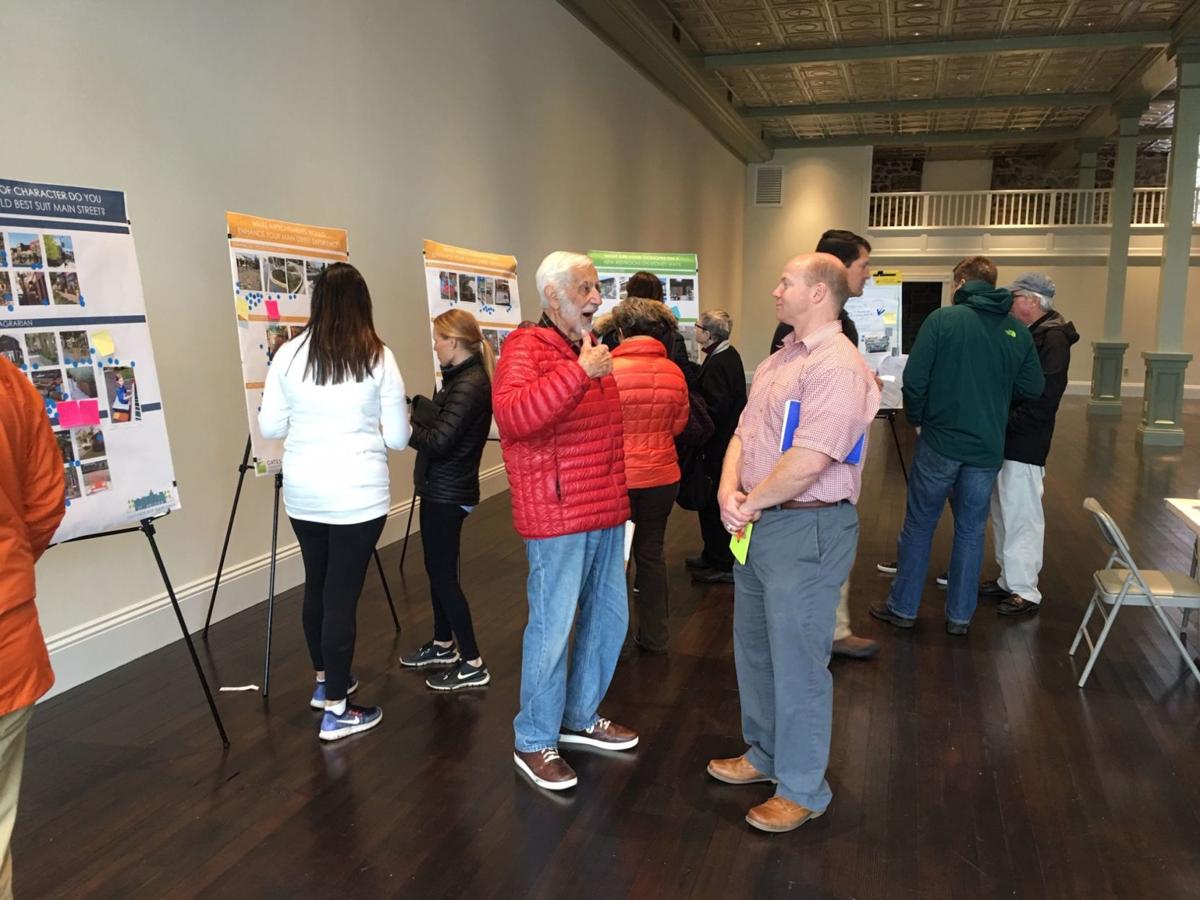 New landscaping, a mid-block crosswalk, and an art walk are among the ideas that could be part of a comprehensive overhaul of St. Helena's downtown streetscape.
During a May 2 meeting with downtown stakeholders, consultants invited feedback on those proposals and others that have arisen during the early stages of the project's public engagement phase.
New downtown sidewalks will be the centerpiece of the project, thanks to a $1.2 million grant. Construction is scheduled for spring 2021. But city officials want the sidewalks to be just one component of a comprehensive streetscape plan that can be implemented gradually over time as opportunities arise and funding becomes available.
Wayfinding signs directing people to public restrooms, parking and historic sites are one option. Merchants at last week's stakeholder meeting suggested that the signs could also direct people to individual businesses, similar to downtown Napa.
Additional seating has been another frequent request. The plan could call for new benches and bulb-outs to create new pedestrian space. A mid-block crosswalk between Hunt Avenue and Adams Street could extend between two bulb-outs without eliminating any parking spaces.
Another bulb-out is being considered in front of Lyman Park, potentially eliminating three or four 20-minute parking spaces.
People have also asked for improved landscaping throughout the downtown. The current street trees will probably all be removed and replaced with more appropriate trees that are less likely to uproot the sidewalk and interfere with foundations and utilities.
Consultants are also considering an art walk along the red curb in front of the Wells Fargo parking lot. They're looking for feedback on whether that art walk should extend north in front of the Sunshine parking lot, at the cost of five on-street parking spaces.
Other ideas include public art and improved lighting in downtown alleys, more kid-friendly amenities, a fountain or other focal point where people could take photos, and occasionally closing off Hunt Avenue east of Main Street to create space for public events like craft fairs.
Consultants will report to the Planning Commission on June 4 and the City Council on June 11. For more information go to CultivateStHelena.com.
Be the first to know
Get local news delivered to your inbox!