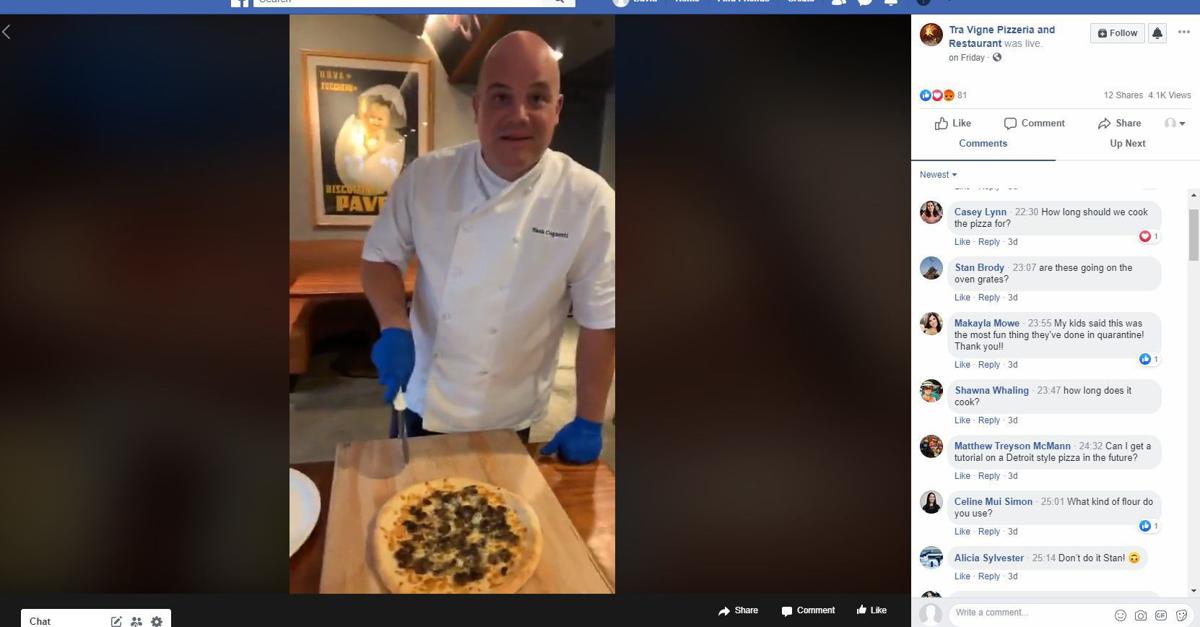 Creative use of the Zoom app, livestreamed workouts and synchronized howling (yes, howling) are among the ways St. Helenans are maintaining social connections and blowing off steam during the COVID-19 pandemic.
People sheltering at home have been using the suddenly ubiquitous Zoom teleconferencing app for everything from business meetings to yoga sessions to group cooking.
"Zoom is just exploding right now," said Elaine Honig, who's been enjoying Zoom happy hours with her friends.
"I'd rather take a live yoga class than a prerecorded yoga class," Honig said. "The feeling of being live really helps when we're all feeling isolated. I need any human interaction I can get."
This week three generations of the Sklar family plan to bake banana bread together in three kitchens – one in St. Helena and two in San Francisco.
"We're going to set up our computers in the kitchen and Zoom-cook together," said Erica Sklar. "Another idea is to have my mother-in-law teach us how to make some fabulous Jewish pastries."
Mel Chappell used the NextDoor social media service to promote an idea borrowed from Marin County: She encourages St. Helenans to go outside every night at 8 p.m. and howl.
Chappell said it's a fun and cathartic way to preserve a sense of community and pay tribute to health care workers, firefighters, police officers, dispatchers, mail carriers, restaurant and grocery store employees, and other essential workers.
"It helps blow off a little steam," she said. "And it makes sure that those employees who are still working and keeping the community going know that those of who are (sheltering at home) appreciate their efforts."
When she started on Saturday night, she heard just a few other isolated howls – both humans and dogs – and a few chuckles. But she could tell it was catching on by Sunday night, where she could hear howls from all directions and a few people banging on pots and pans.
Chappell hopes the howl will get loud enough to reach first responders at the firehouse "so that they can feel the love."
Nimbus Arts is selling takeout kits with all the supplies necessary for a home art project.
One kit includes oil paints and online instructional videos from artist Deirdre Shibano. Others include supplies and instructions for making decorative masks and clay elephants. Artist Helen Jane Hearn is livestreaming a Sip & Paint class for adults on Nimbus' Facebook page this Saturday.
"These personal and family art projects are a perfect way to spark inspiration and create togetherness within heart and home," said Nimbus Arts Executive Director Jamie Graff.
Pizzeria Tra Vigne is doing the same thing with food, selling pizza-making kits and hosting "Make Pizza Like A Pro" last Friday on Facebook Live with chef Nash Cognetti. This week the restaurant is also selling mozzarella-making kits in preparation for Cognetti's live lesson in how to make mozzarella al minuto.
"I can't imagine having a house full of teenagers right now," Cognetti said. "People need something to do as a family."
With its gym closed, St. Helena Fitness has transformed into Saint Fit on the Go, with personal training via Facetime, daily home workouts via Zoom for members, $10 drop-in workouts via Zoom for non-members, free workouts via Instagram Live, and custom workout plans via email.
"We essentially created a whole new business overnight," said owner Michael Gastelum. "It takes some creativity to replicate a lot of the moves we do at the gym at home, but we've gotten it done."
Participation has grown steadily during the first week, Gastelum said. Apps like Zoom and Facetime allow for the same caliber of safe, personalized workout available at a gym.
"Even though we don't have that one-on-one personal contact, we can still see that they're doing the exercise with the proper form," Gastelum said.
The statewide shelter-at-home order does allow people to go outside and get fresh air, as long as they maintain social distancing. Honig said she and her friends have been going to the cemetery together, maintaining six feet of separation as they reflect on the generations of St. Helenans who endured their own tribulations.
"I see all these people who came before me, all these lives that have come and gone," Honig said. "Being there with my friends really puts everything in perspective as we're facing this pandemic."
Editor's Note: Because of the health implications of the COVID-19 virus, this article is being made available free to all online readers. If you'd like to join us in supporting the mission of local journalism, please visit napavalleyregister.com/members/join/.
Zuzu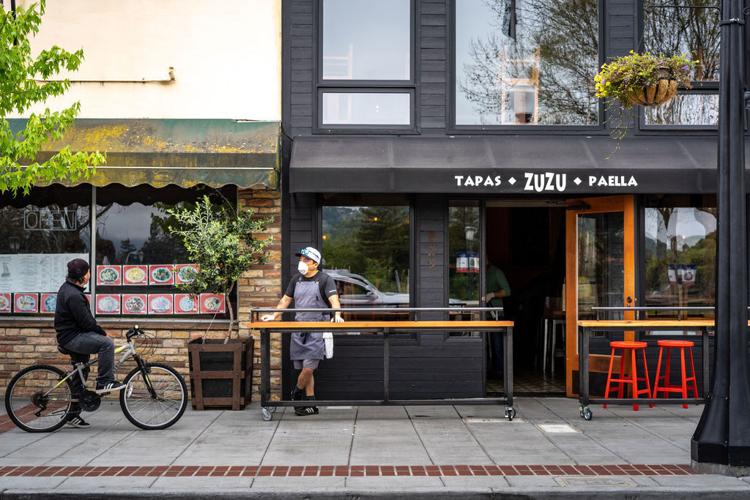 Lovina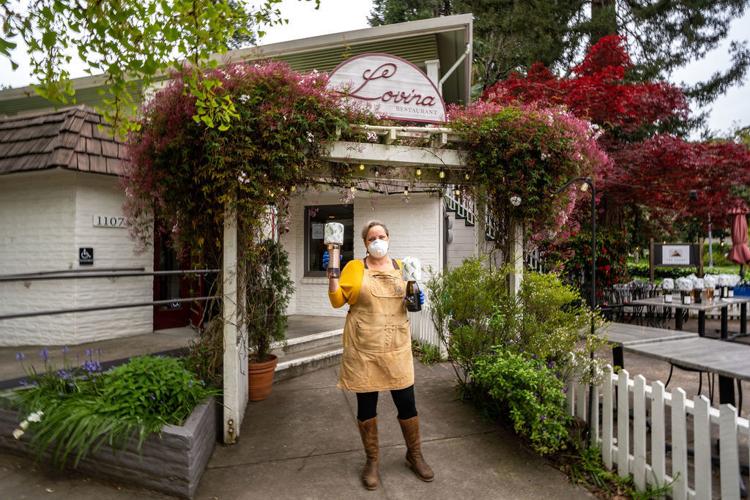 Calistoga Playground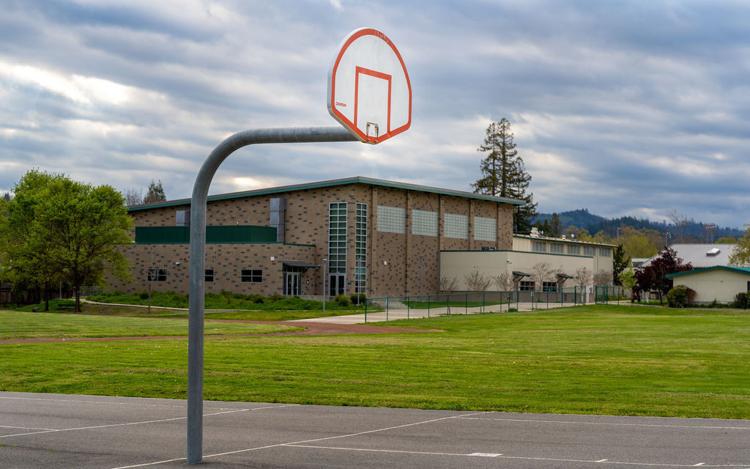 Hydro Grill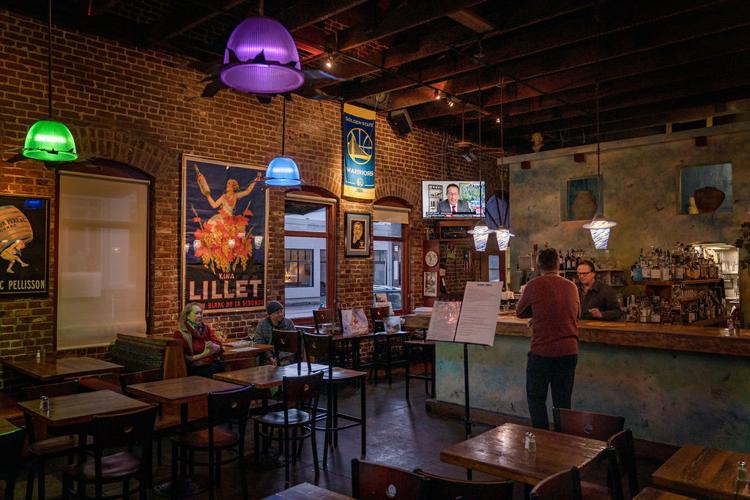 Johnnys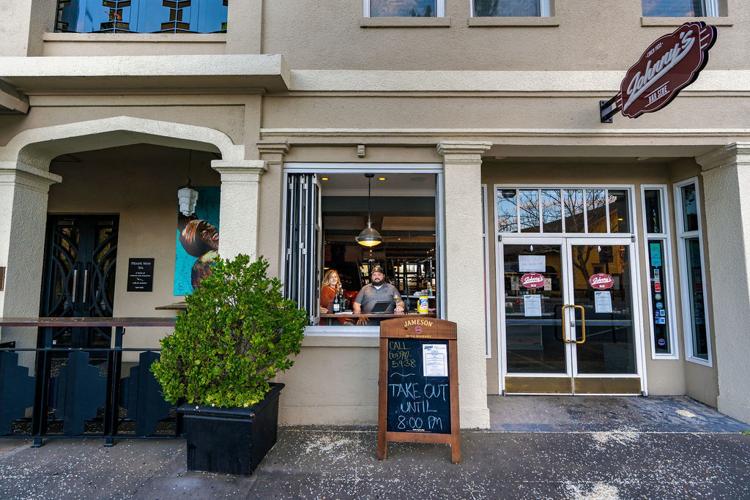 Puerto Valarta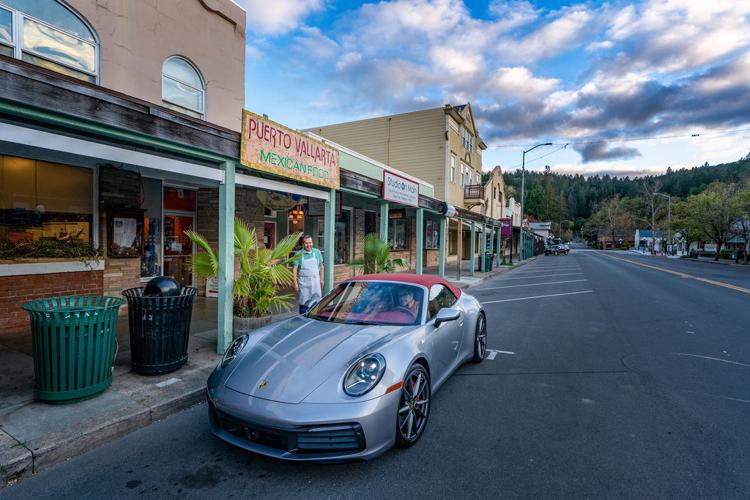 Calistoga Thai Kitchen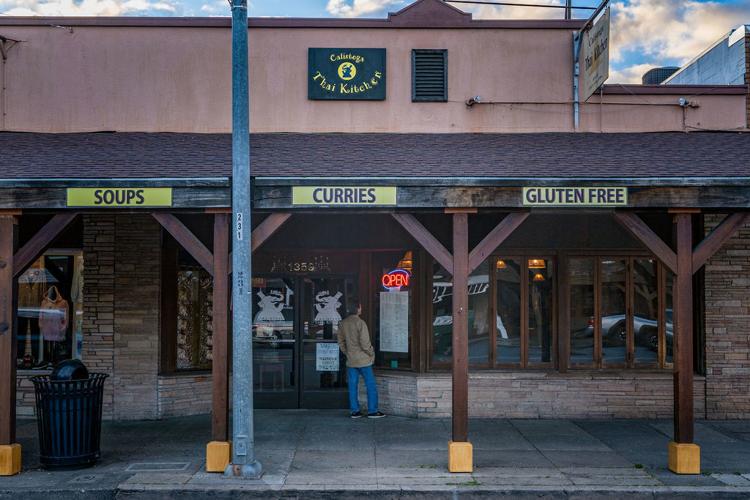 Theorem Vineyard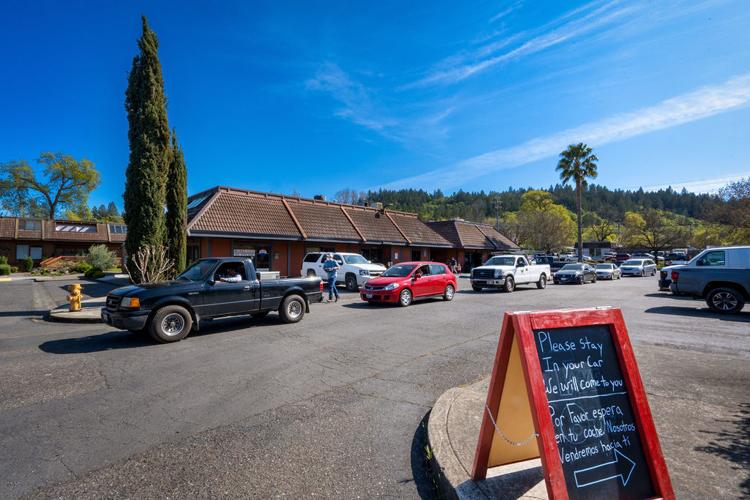 Evangeline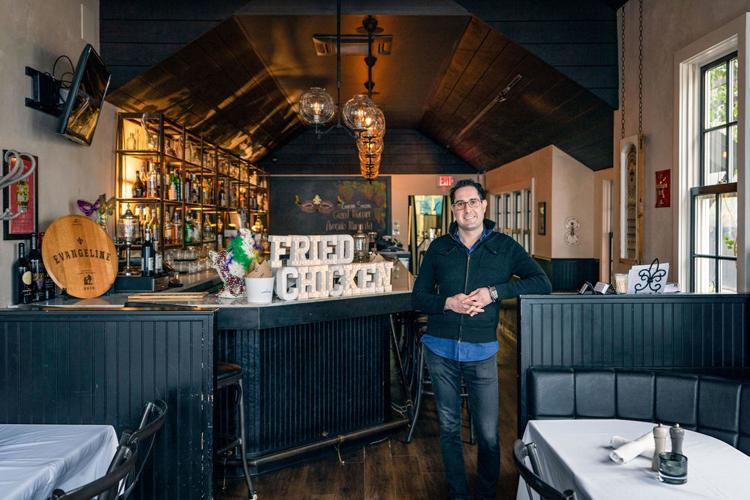 Napa Whole Foods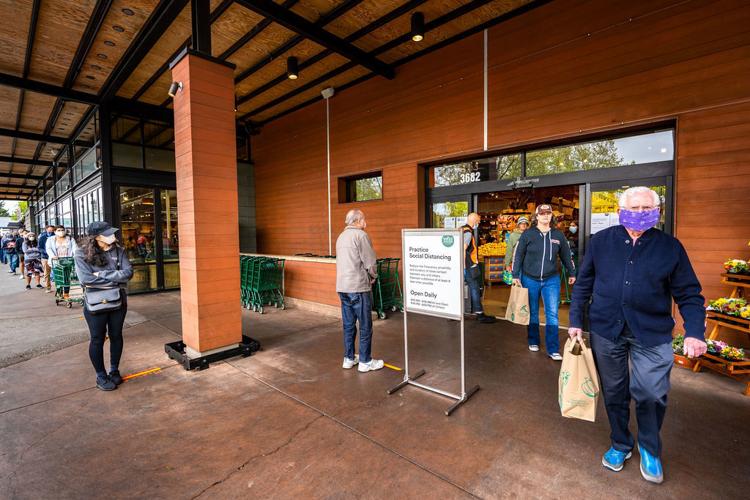 St. Helena Gott's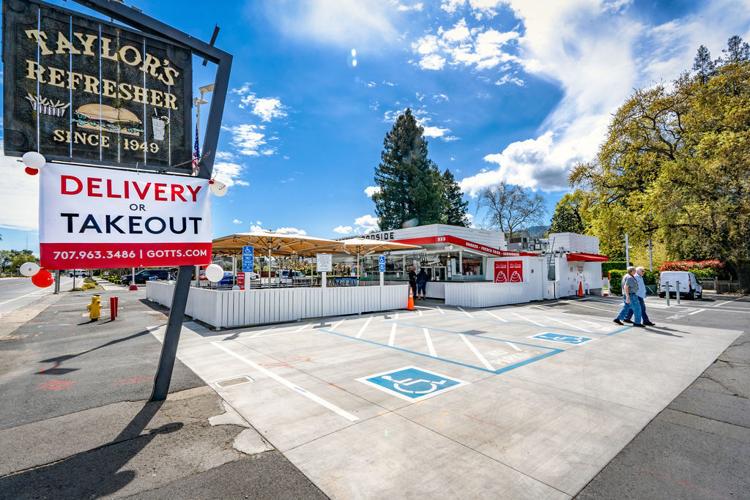 Press in St. Helena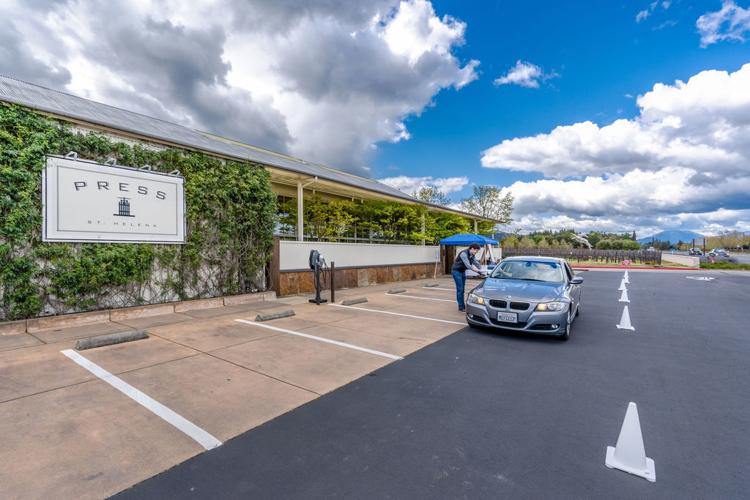 Tra Vigne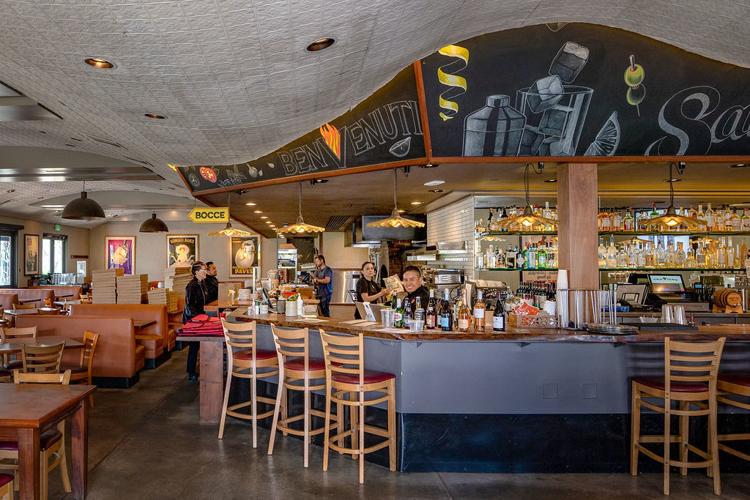 Napa Whole Foods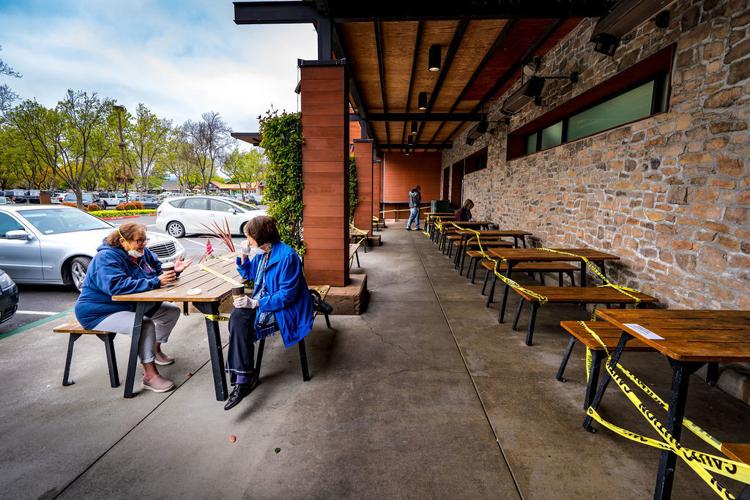 An empty street in Calistoga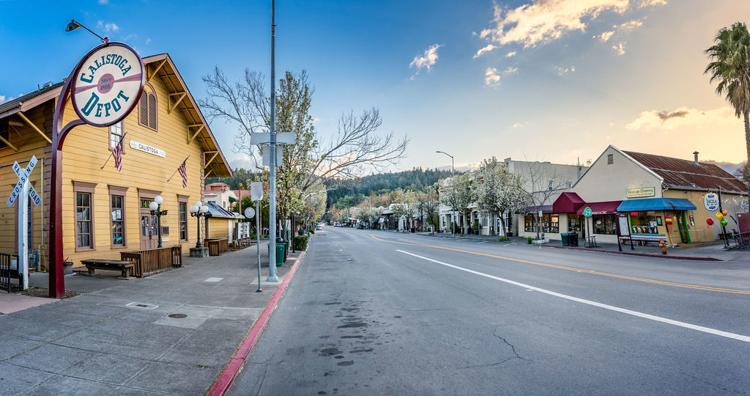 An empty Calistoga street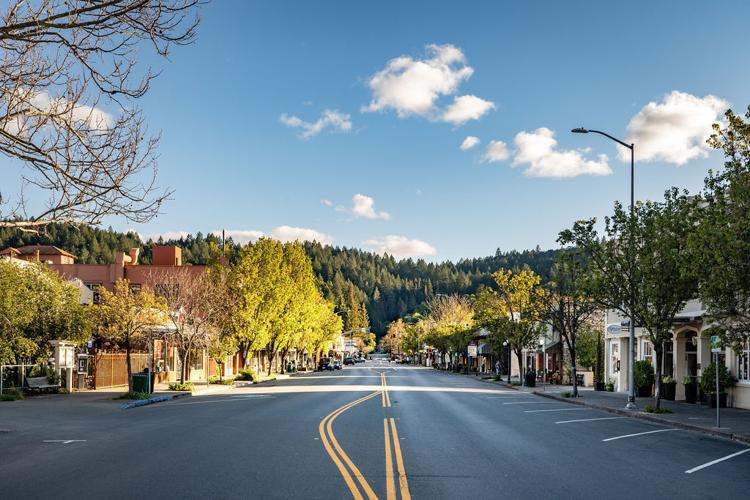 Ace Hardware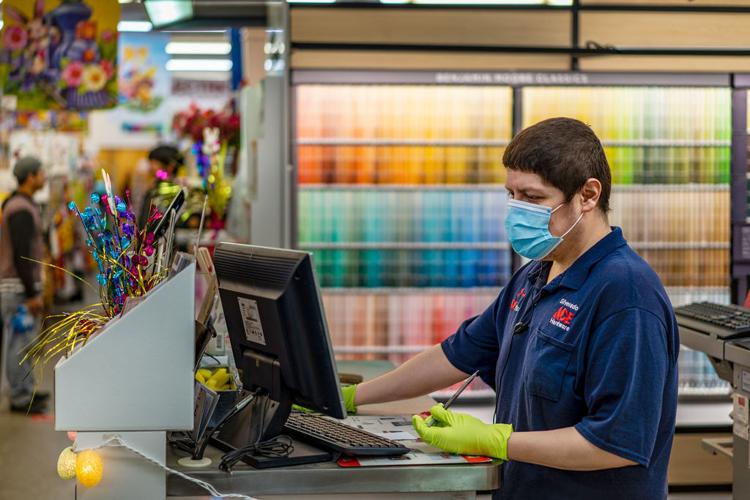 Ace Hardware in Calistoga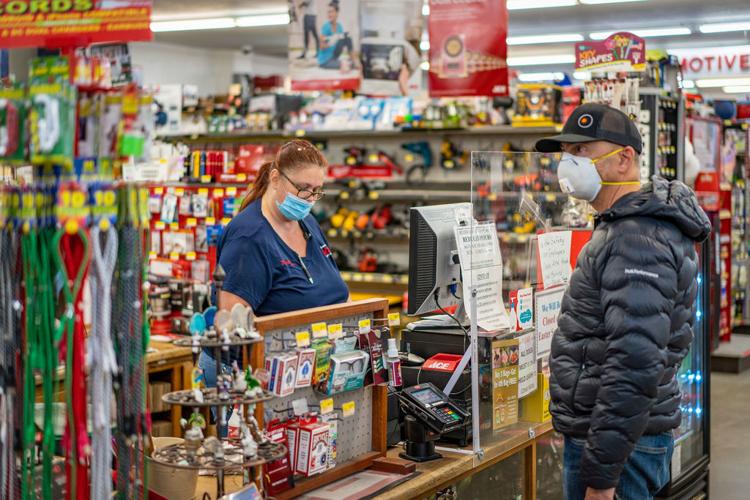 Calistoga CalMart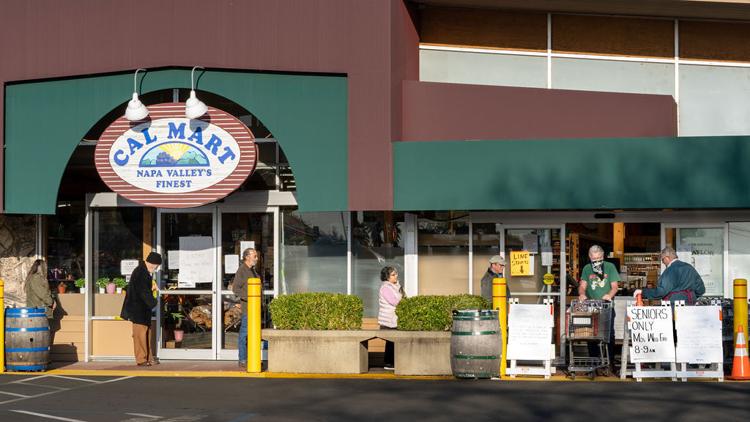 Calistoga Farmers Market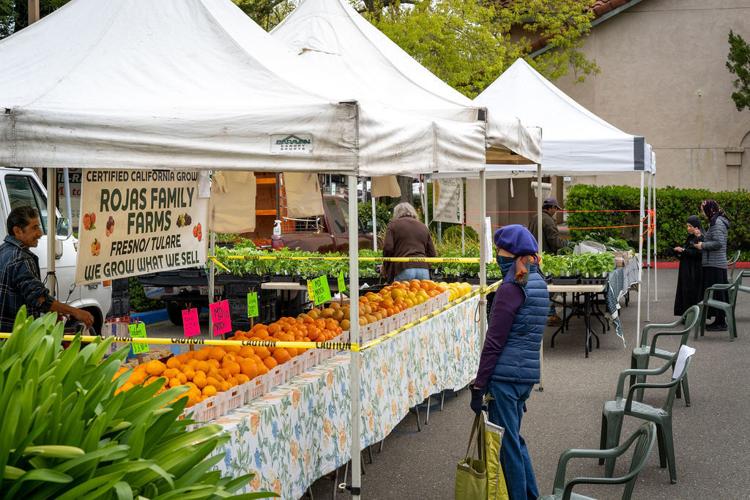 Calistoga Farmers Market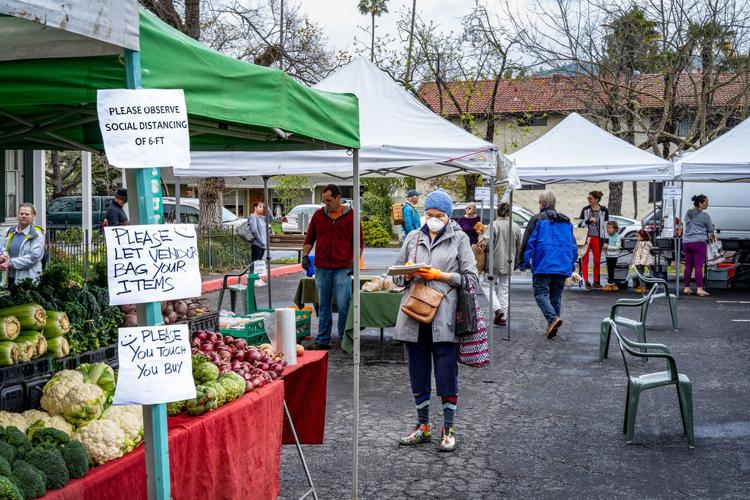 Calistoga Farmers Market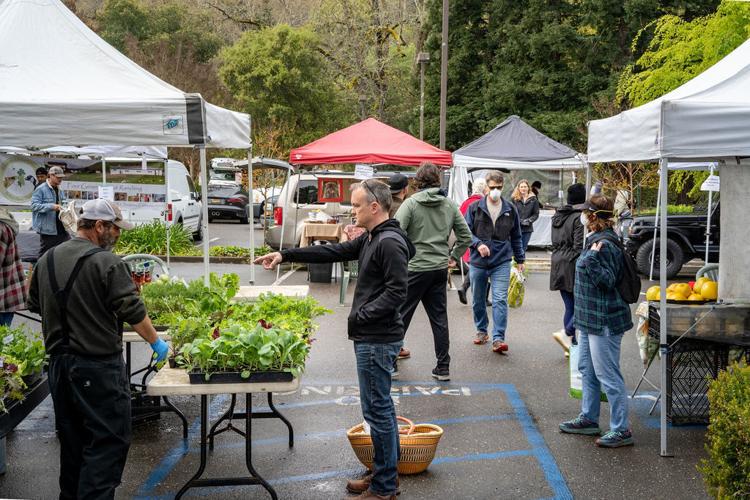 Calistoga Farmers Market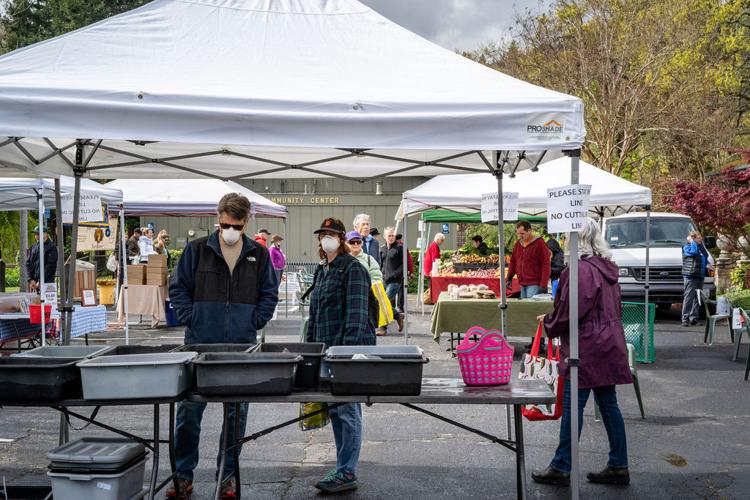 Calistoga Farmers Market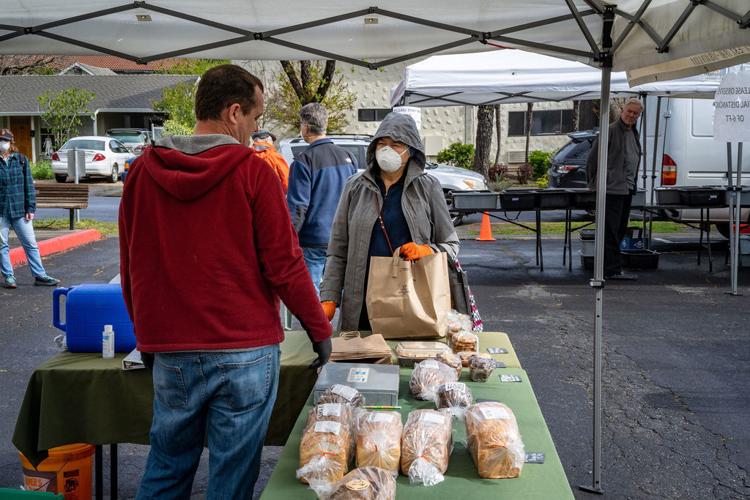 Calistoga Farmers Market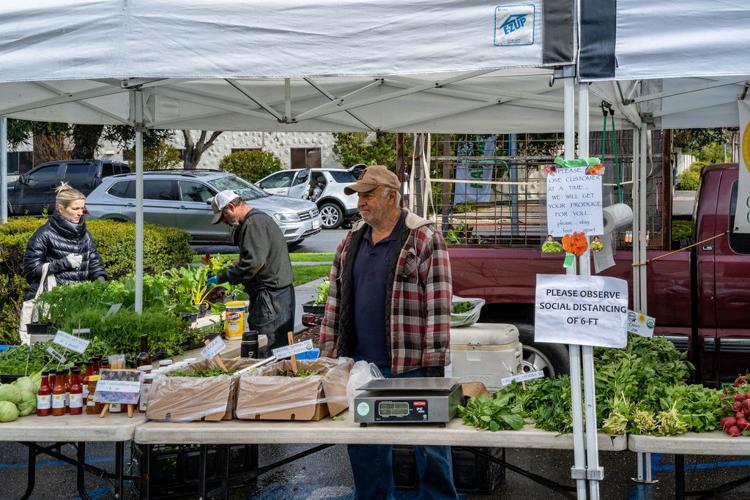 Calistoga Farmers Market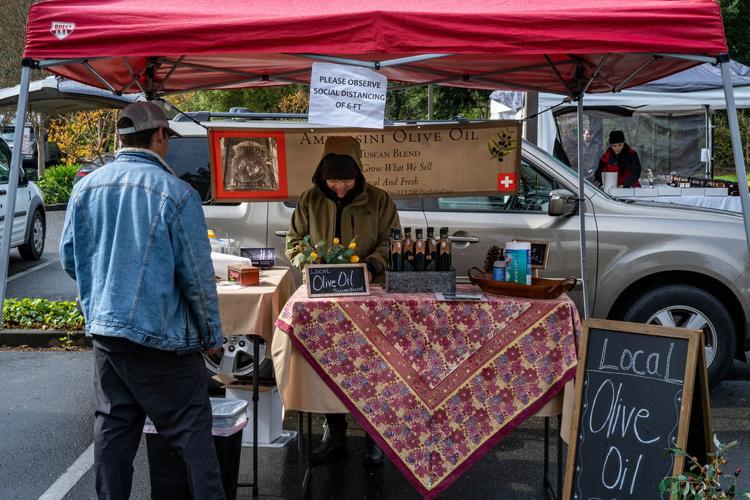 Calistoga Farmers Market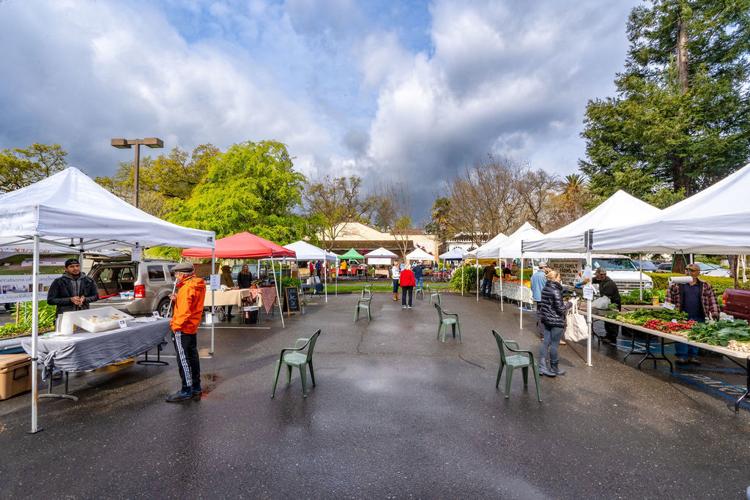 Easter Bunny tours Napa neighborhoods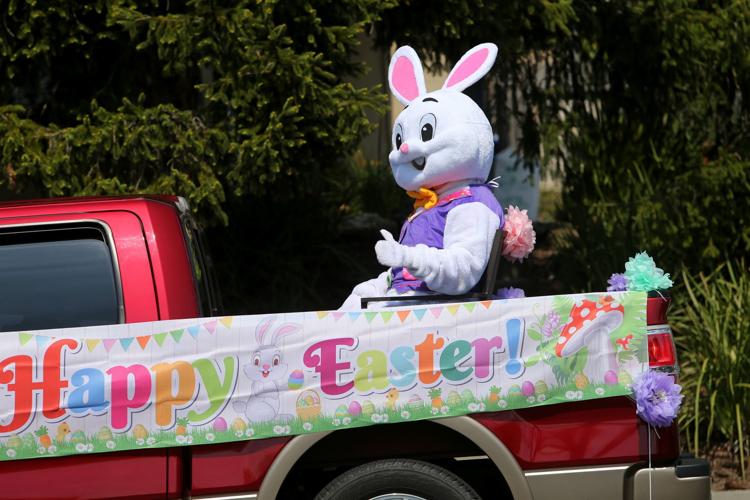 Whole Foods line, April 11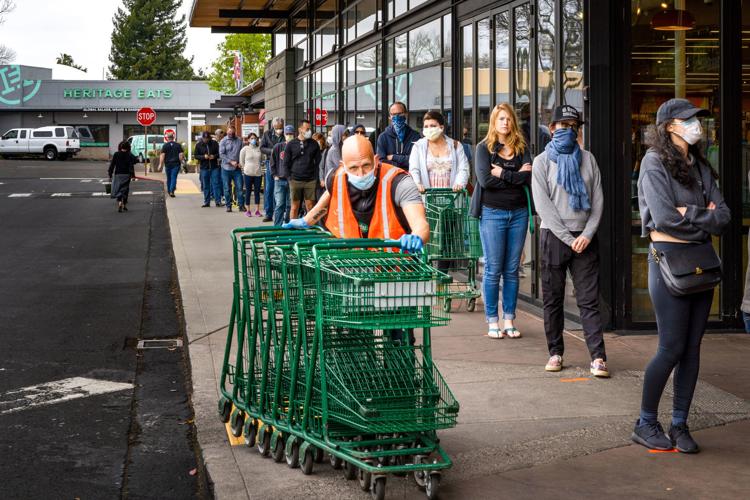 Grab-and-go school lunches in Napa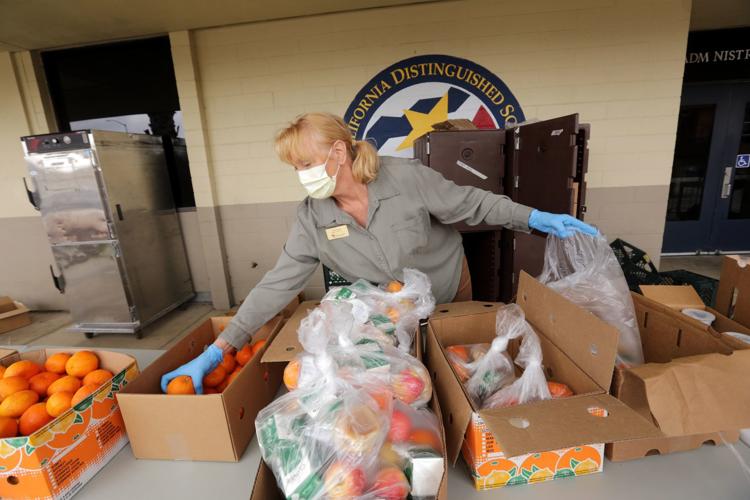 Grab-and-go school lunches in Napa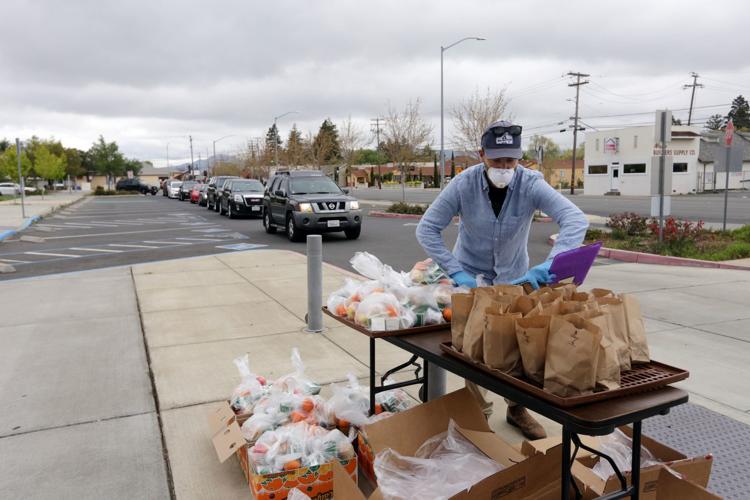 Grab-and-go school lunches in Napa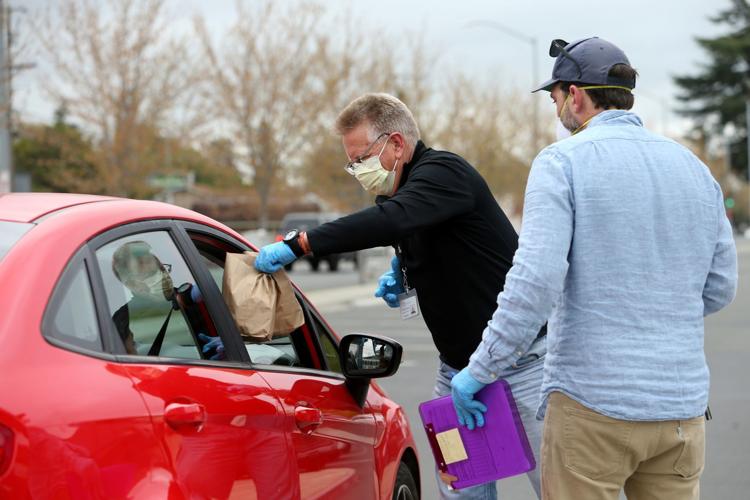 Grab-and-go school lunches in Napa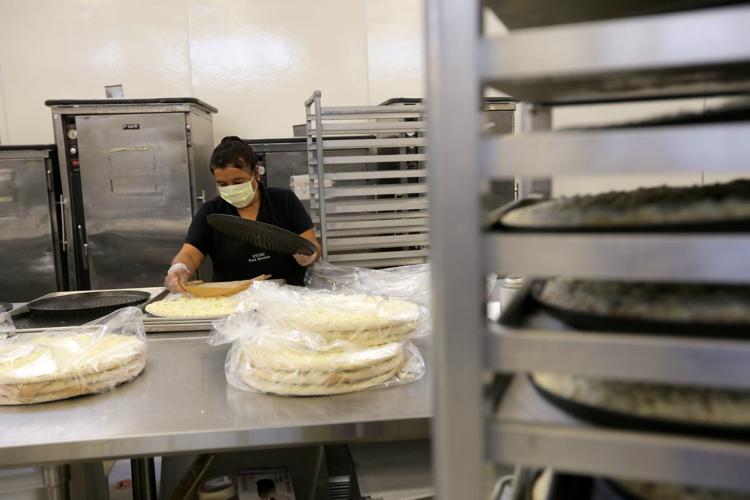 Grab-and-go school lunches in Napa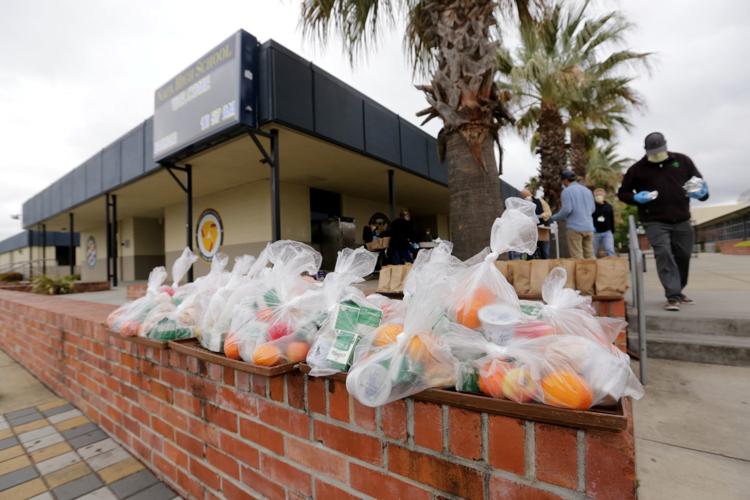 Sign of the times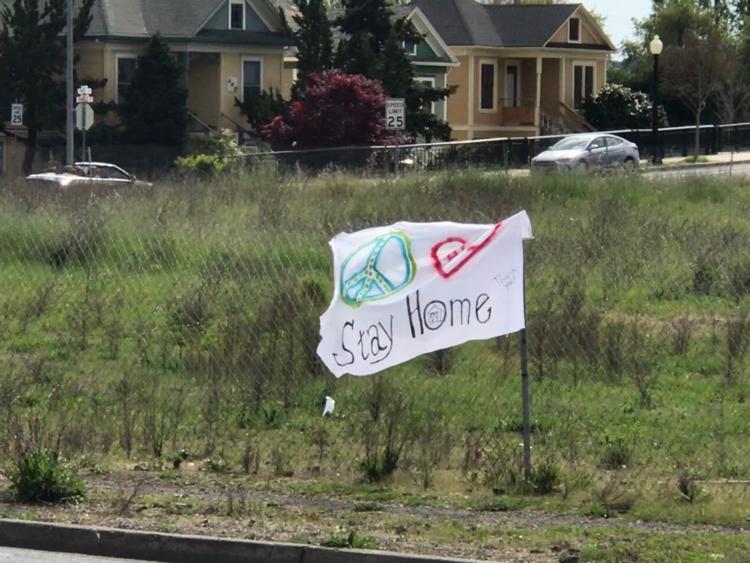 Sign of the times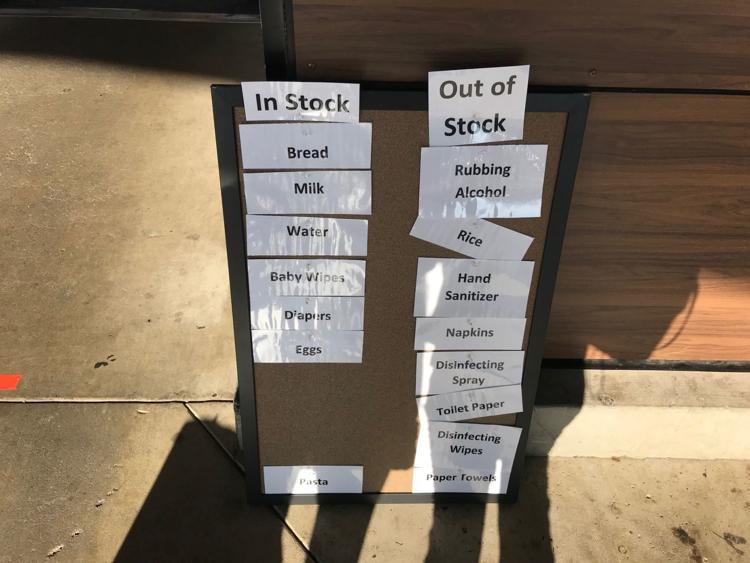 Napa's drive up clinic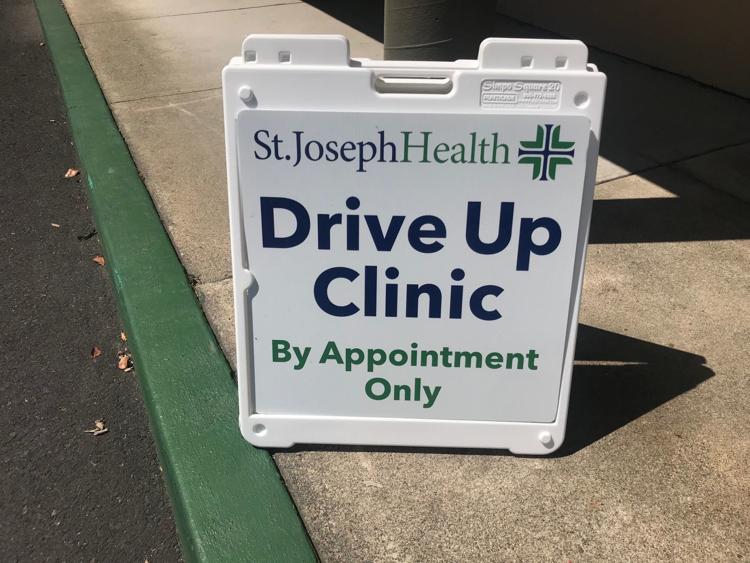 Taking a sample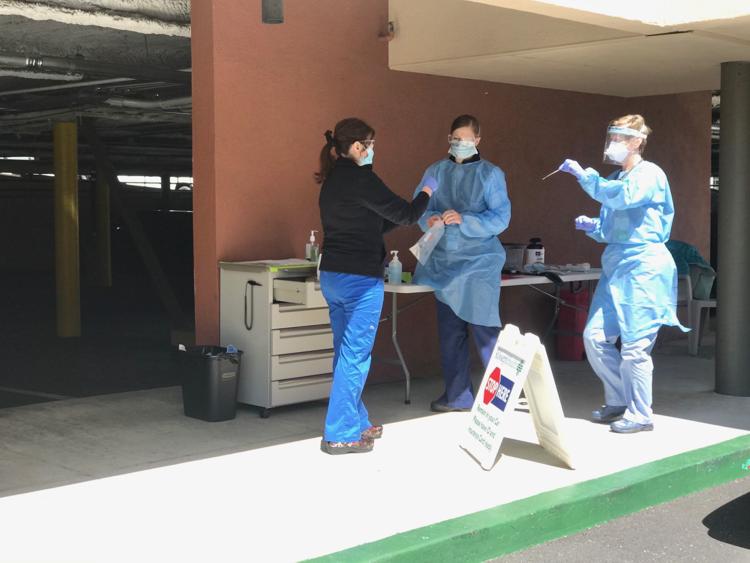 Nicole Landis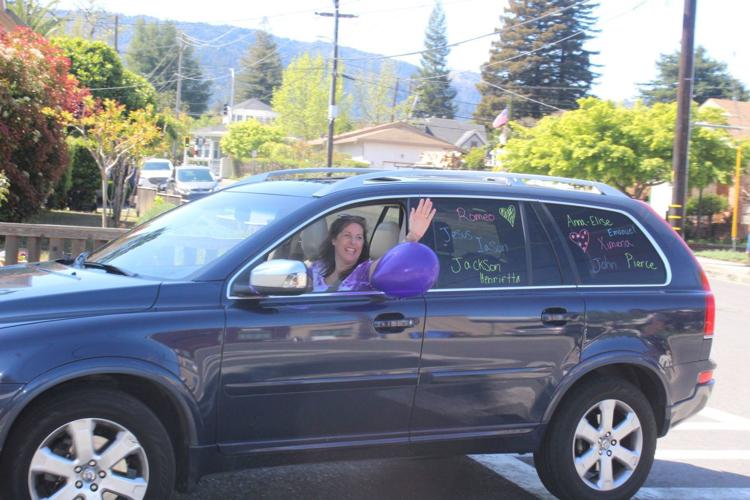 Napa Premium Outlets during the coronavirus epidemic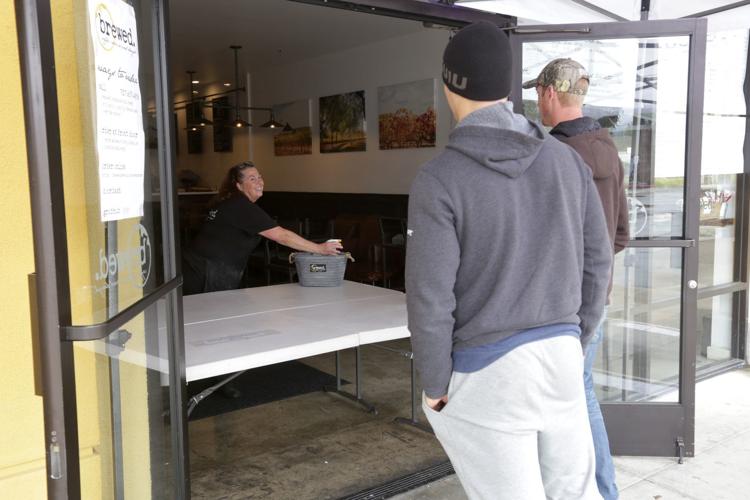 Making face shields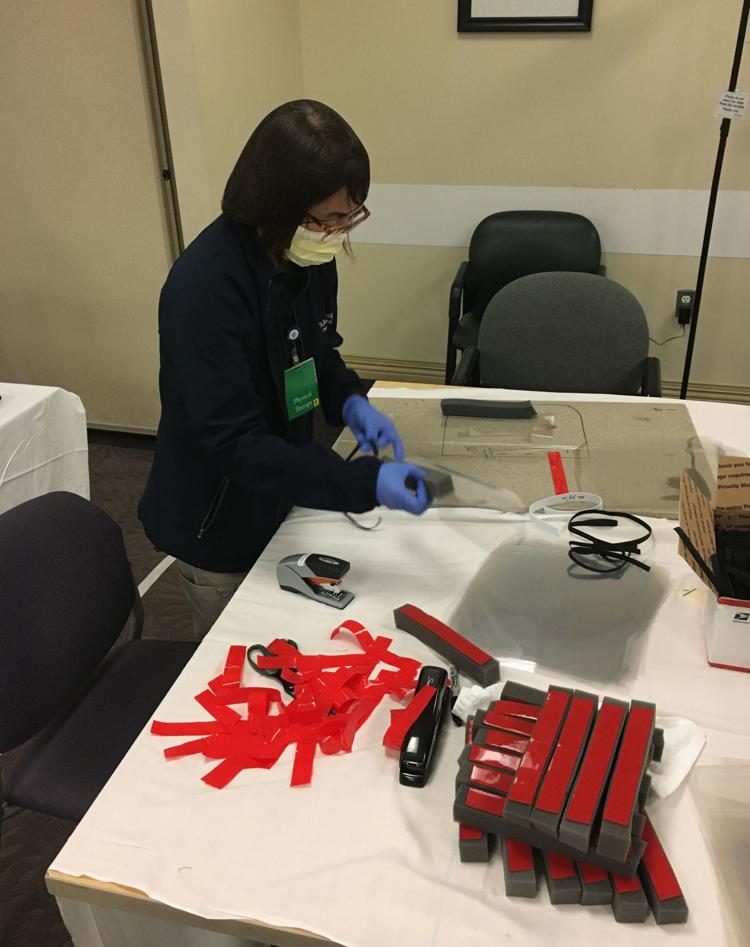 Face shields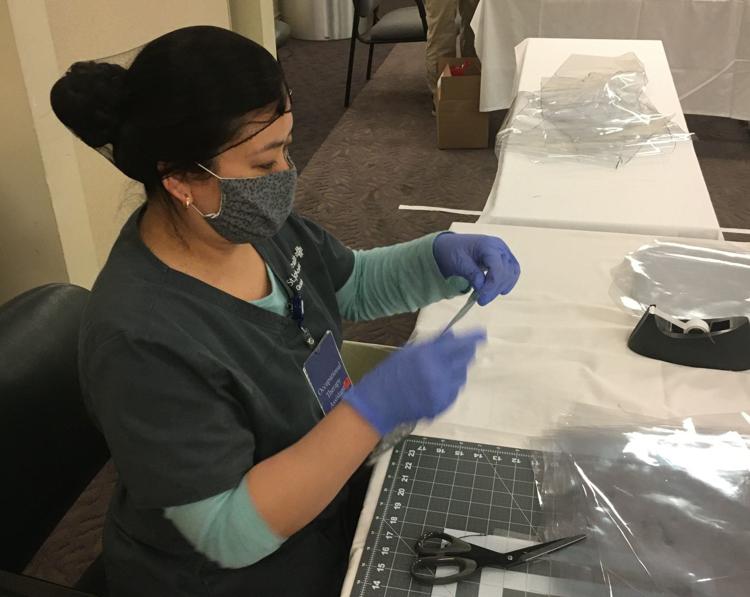 Free Meal Friday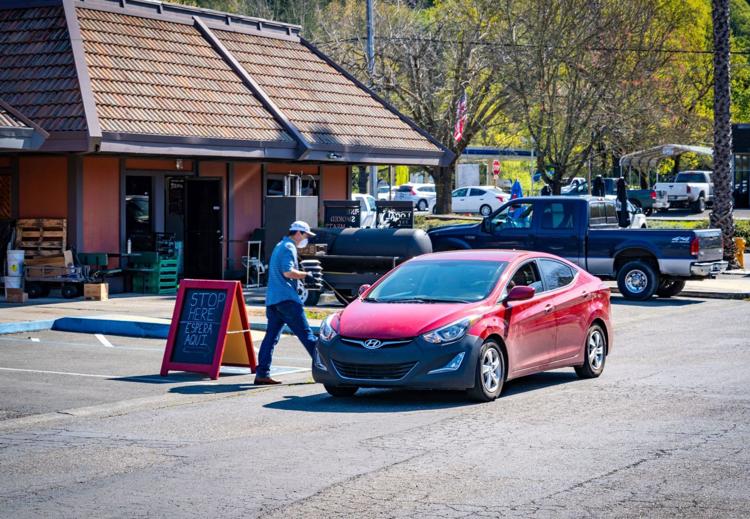 Free Meal Friday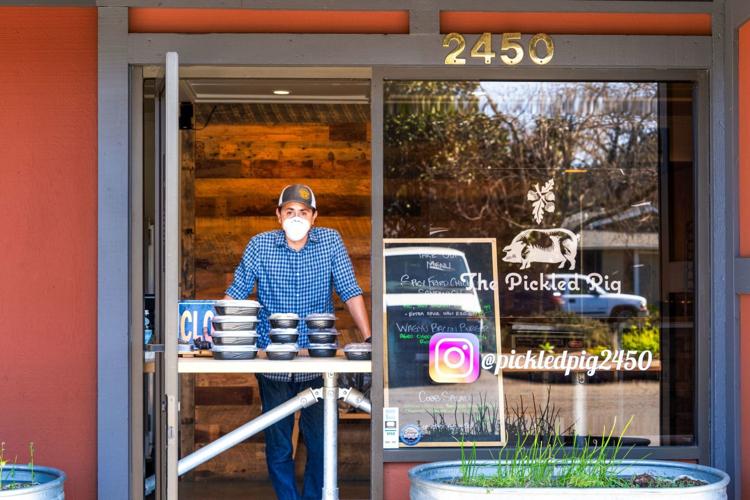 Social distancing signs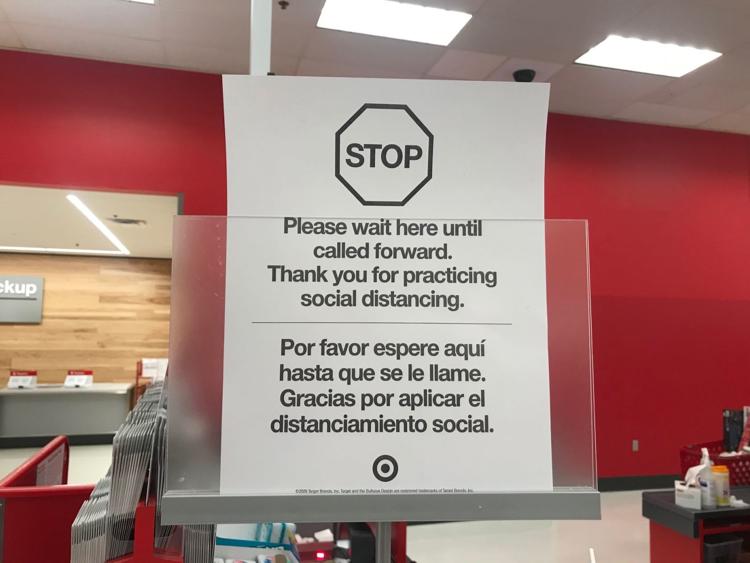 Social distancing signs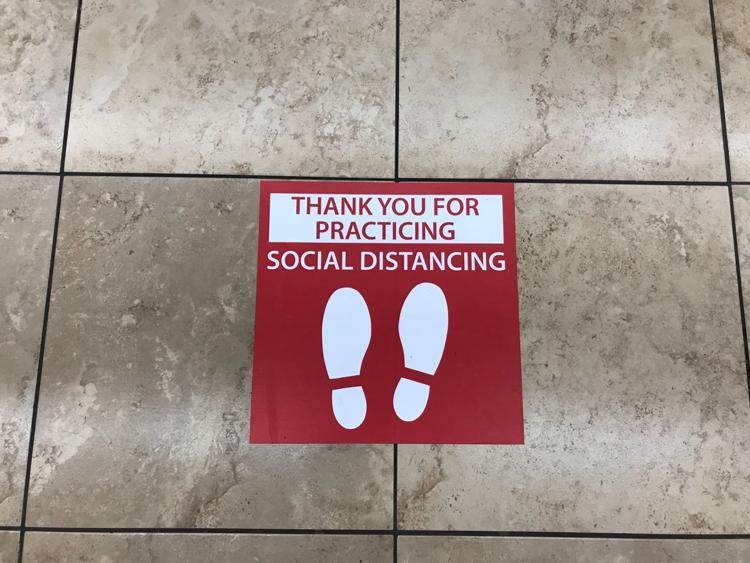 Bread delivery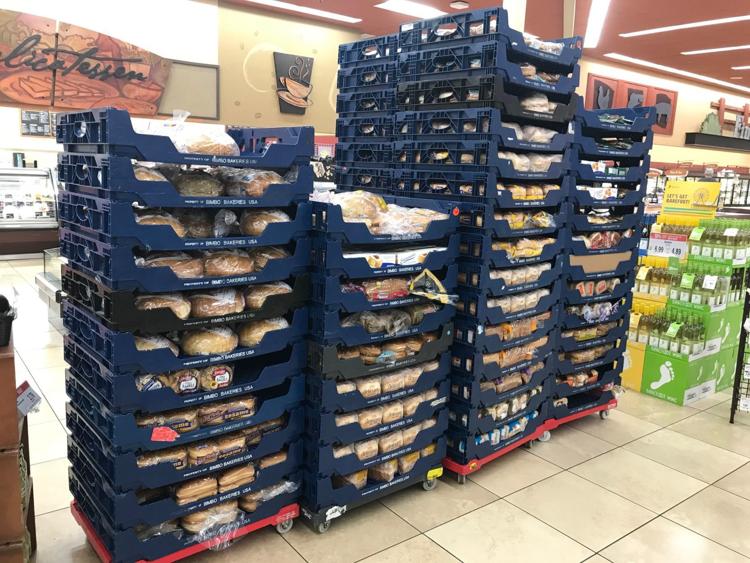 Dr. Manjappa at Queen of the Valley Medical Center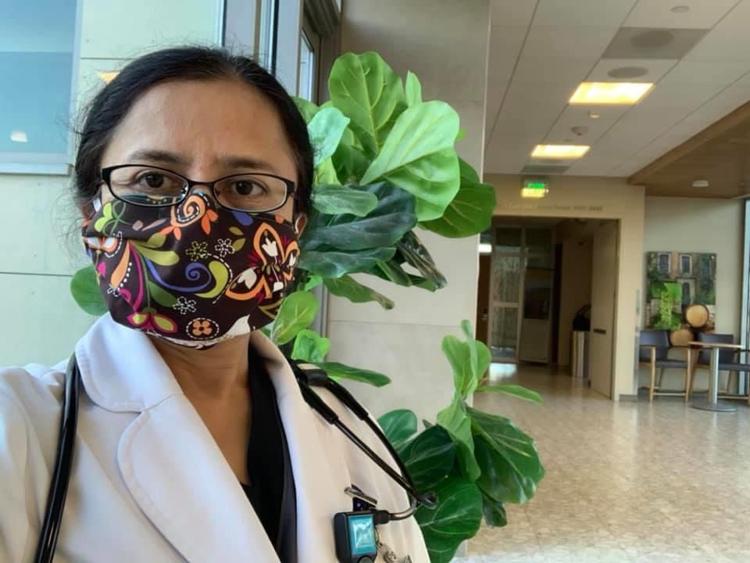 Bear on fence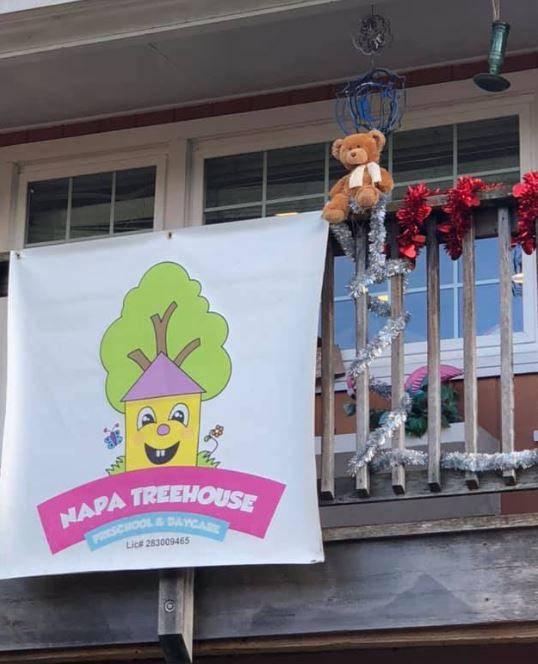 Bear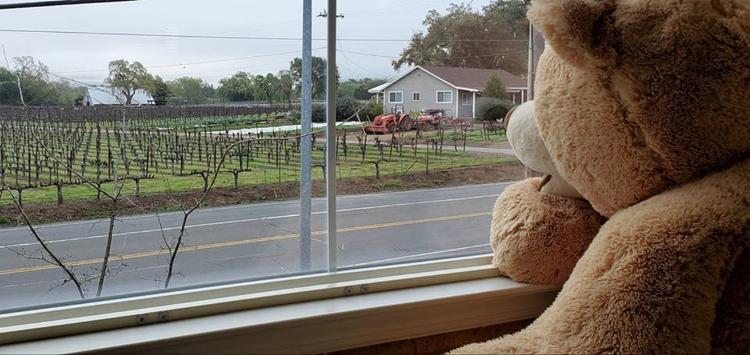 Dr. Adhye and Janice Peters RN
Napa police department employees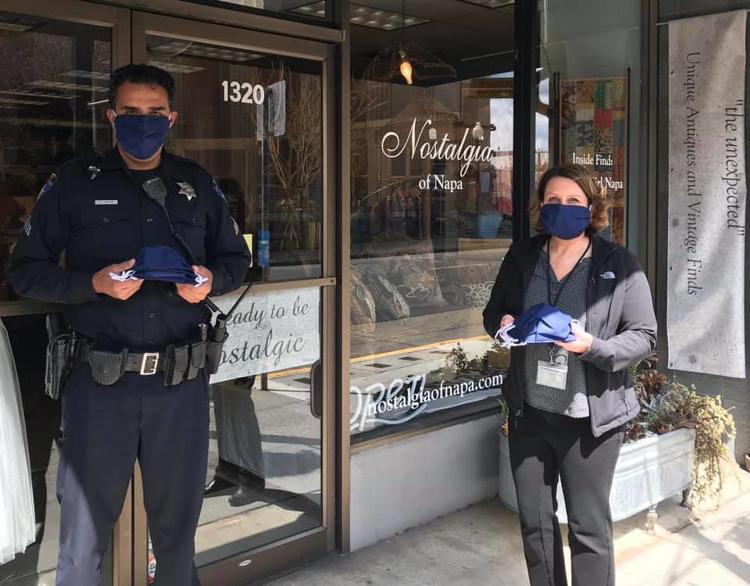 Andrea D. Hoogendoorn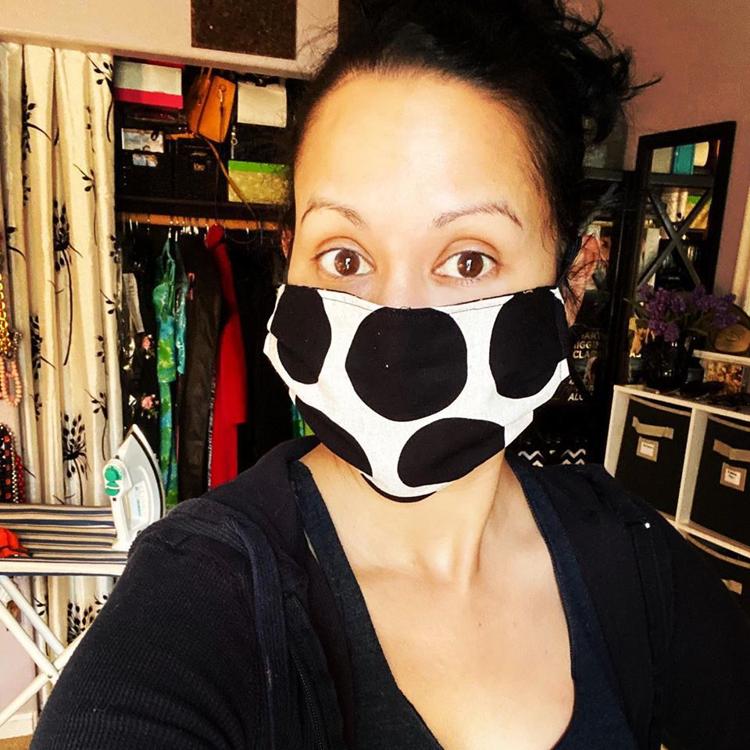 Hanh Ho Egan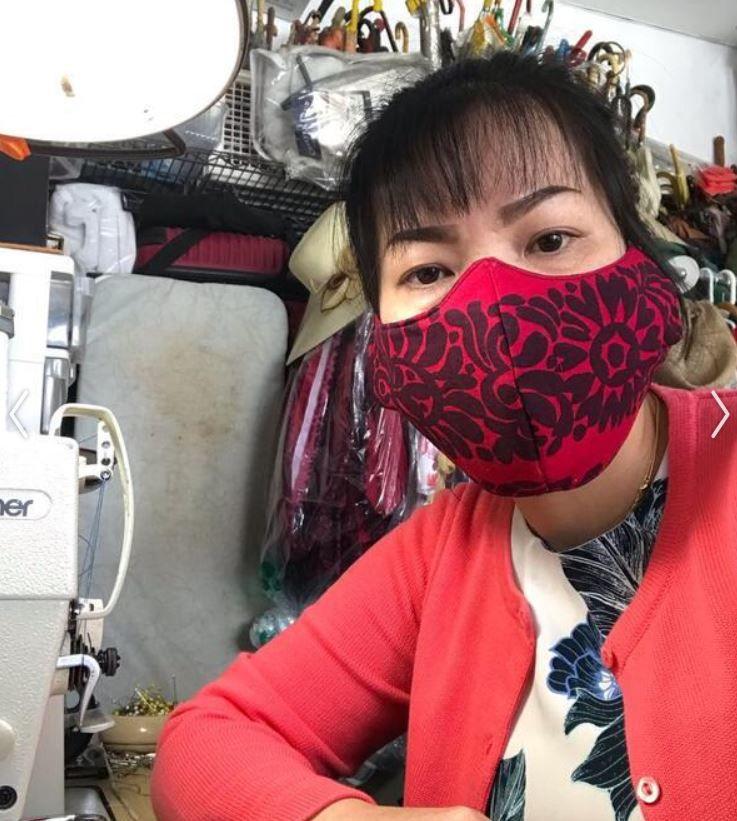 Matthew Blach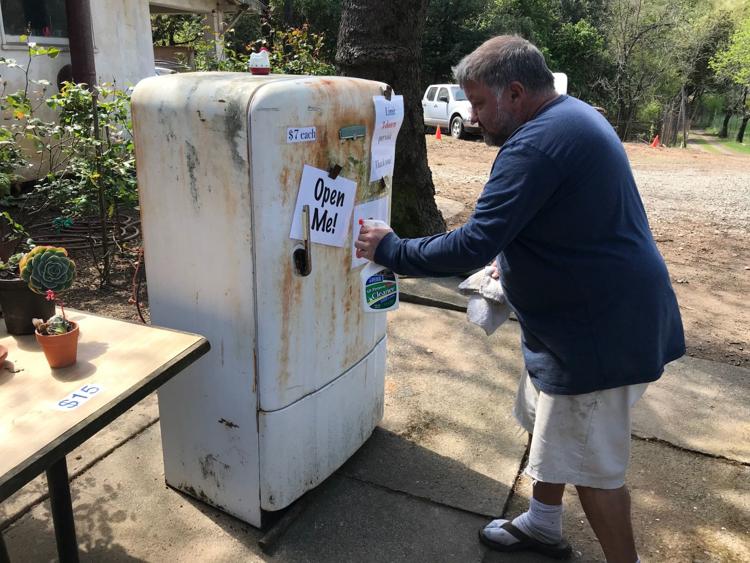 American Canyon park sign, social distancing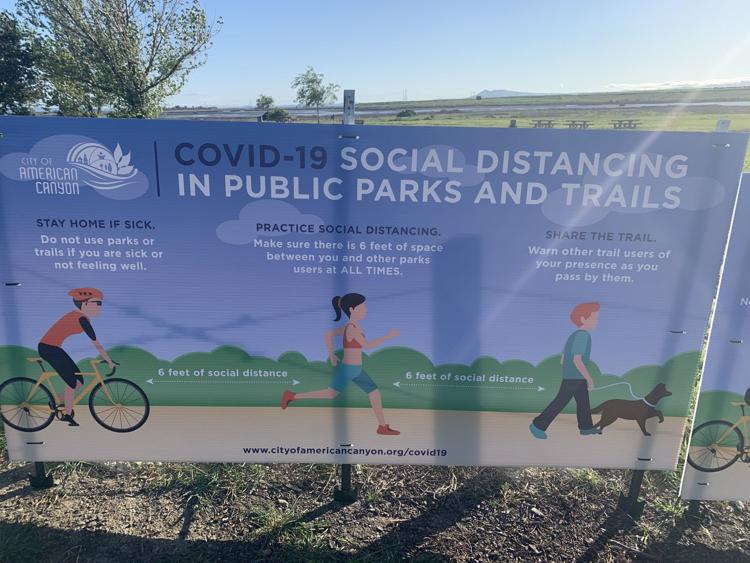 Cal Mart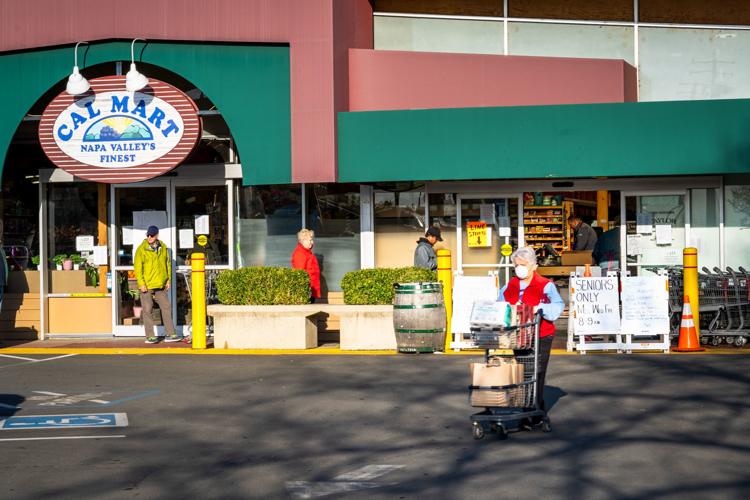 Calistoga take-out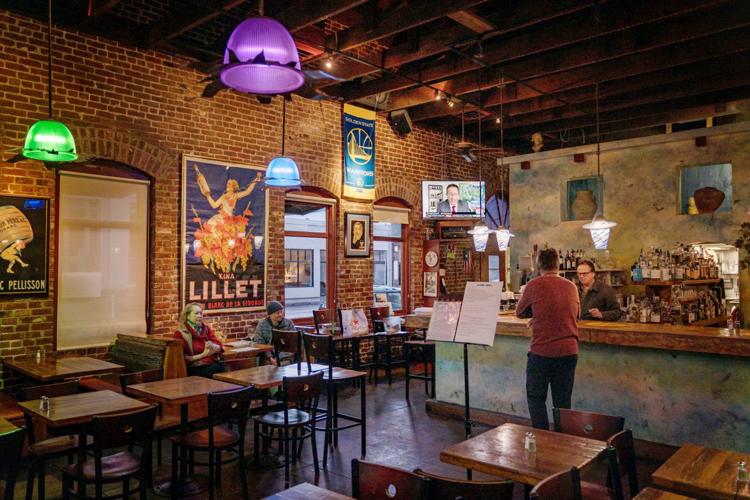 Calistoga take-out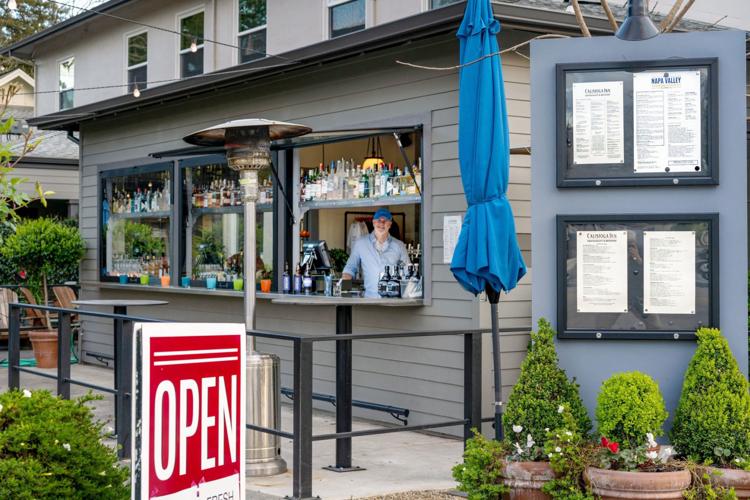 Calistoga take-out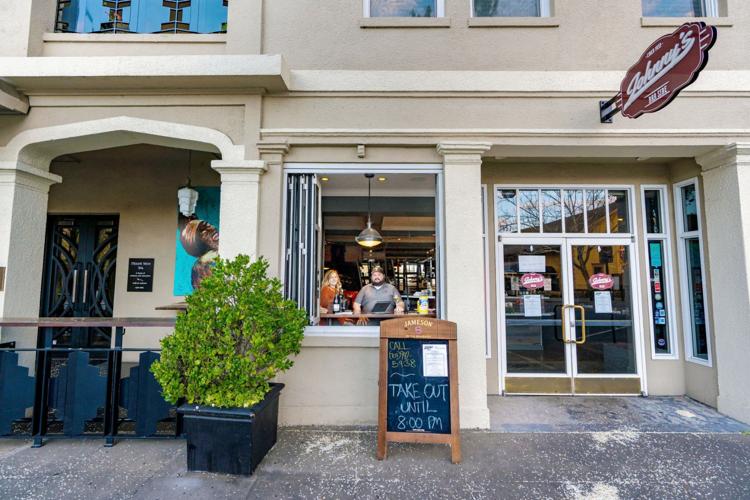 Calistoga take-out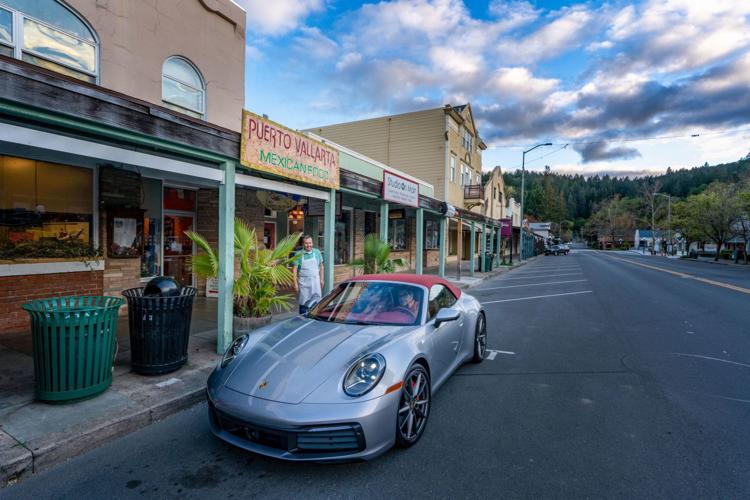 Calistoga take-out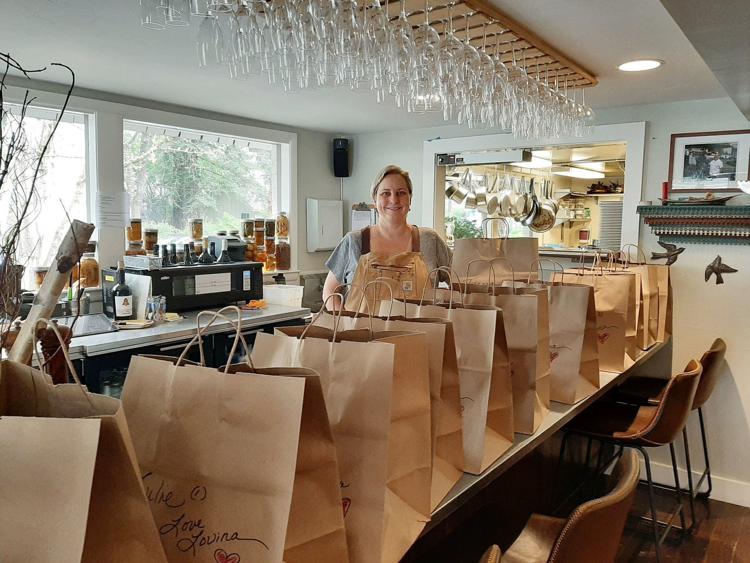 Food pick up signs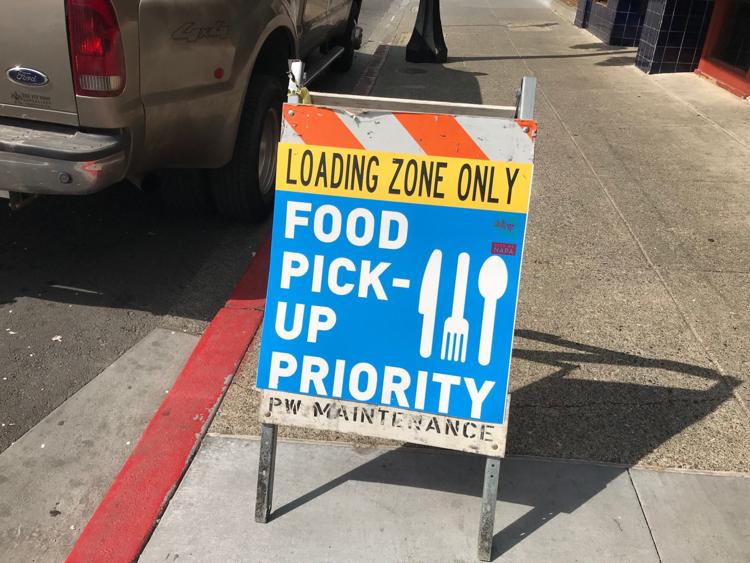 VNV welcome center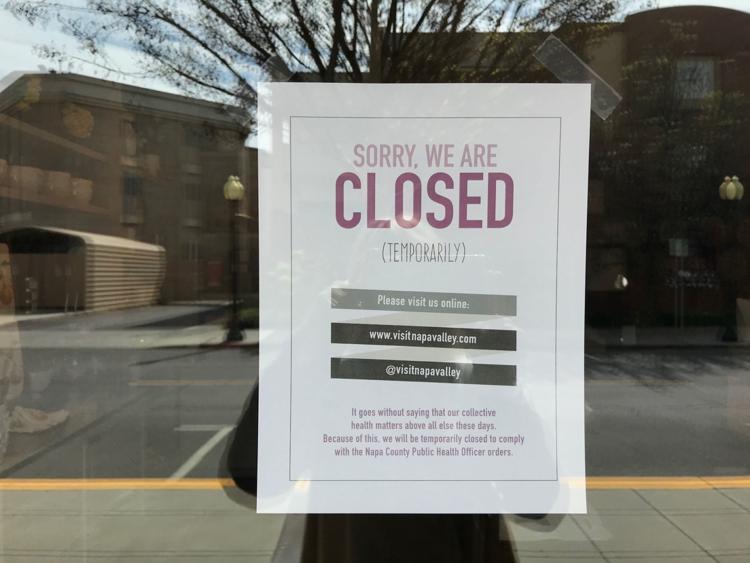 Main Street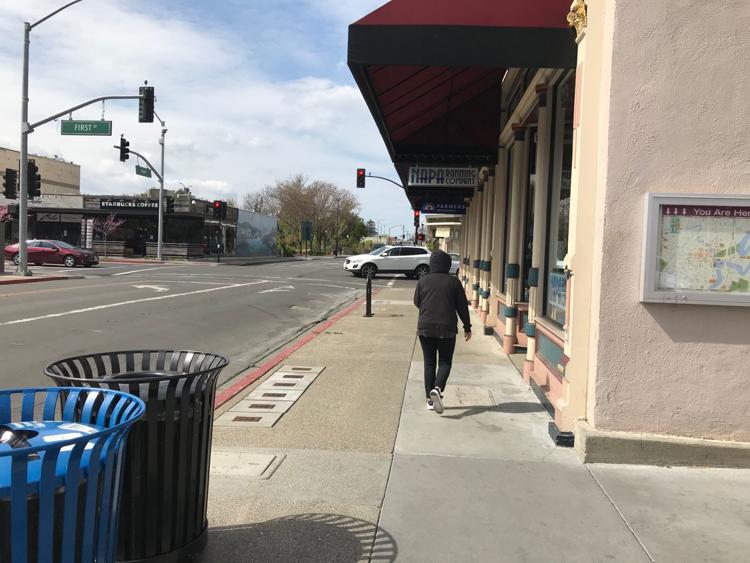 Empty Kohl's parking lot
Napa Running Co.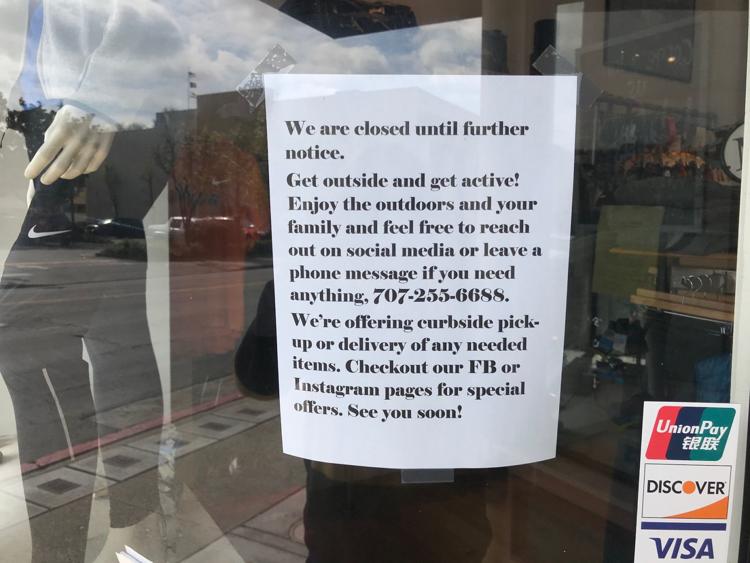 Bread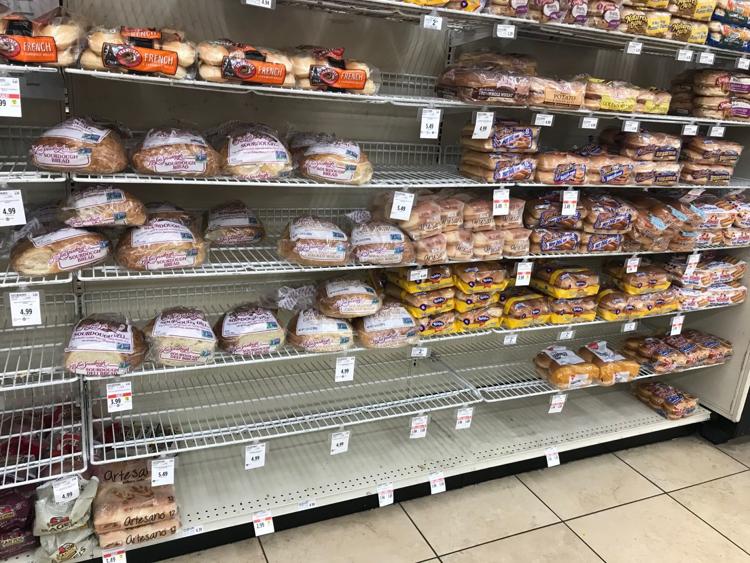 Cleaning at the check out station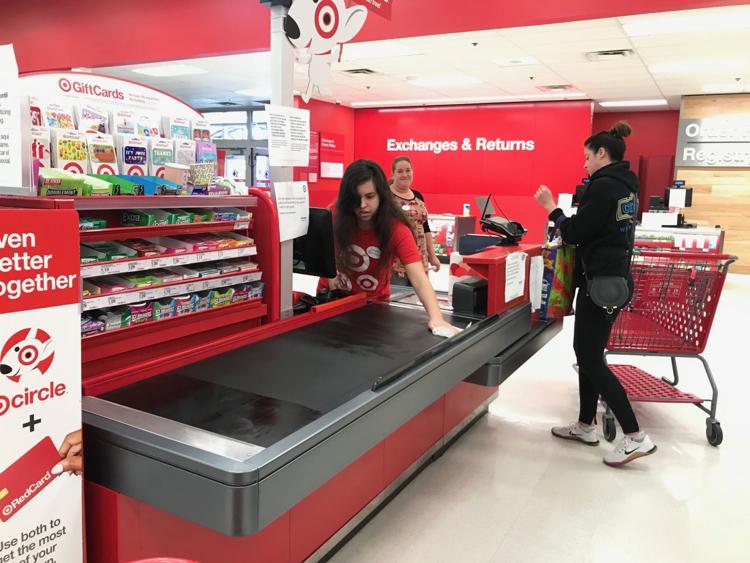 Restocking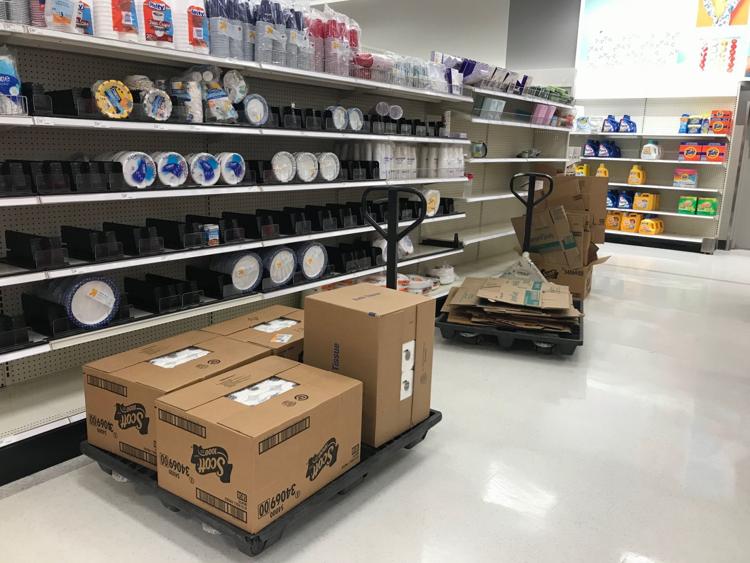 Toilet paper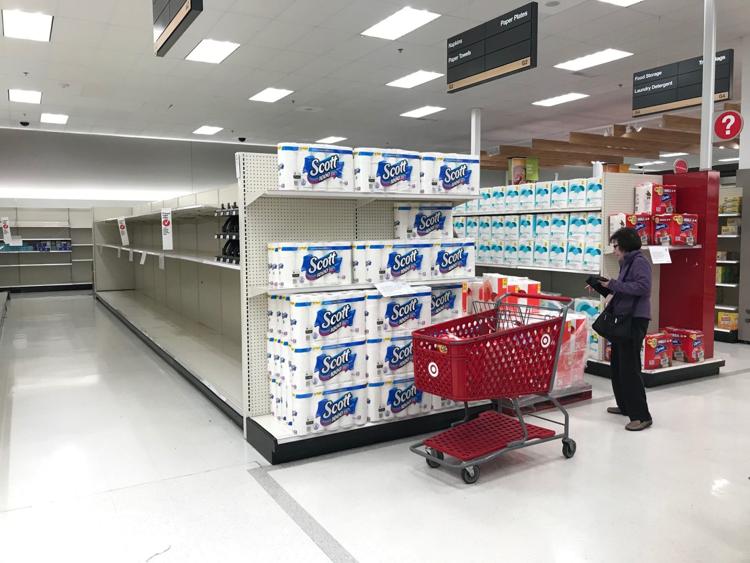 Toilet paper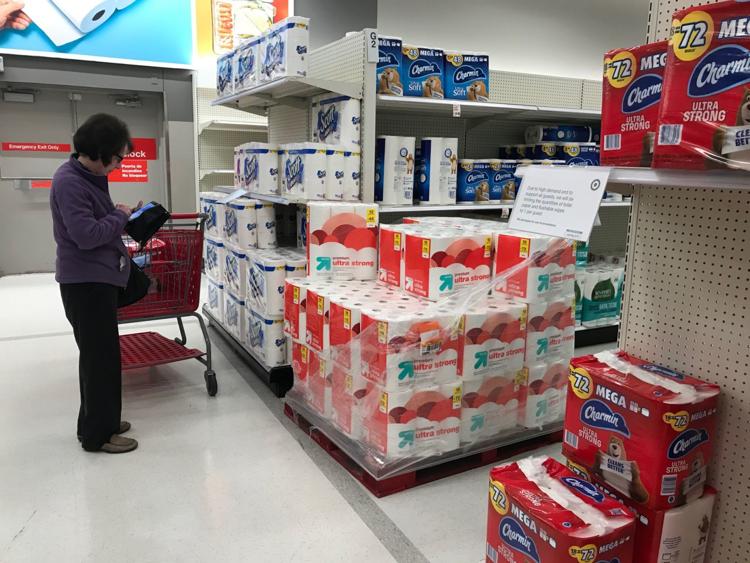 More wipes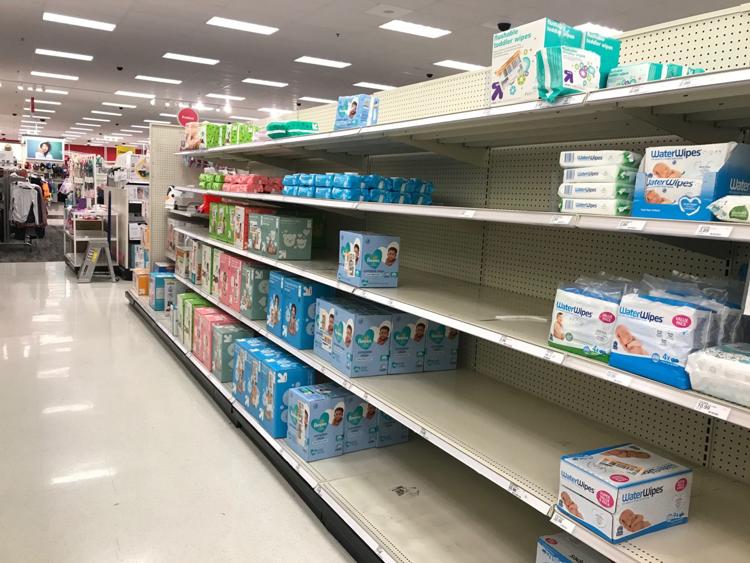 Restocking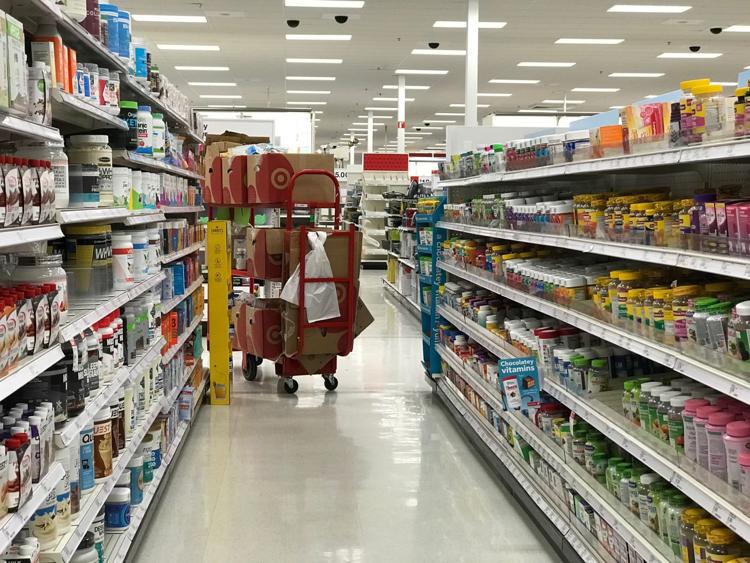 Disinfectant wipes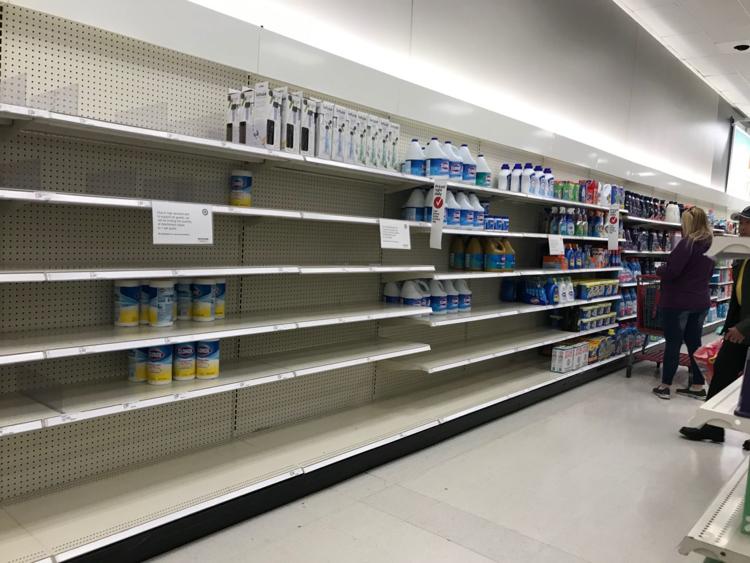 Raley's eggs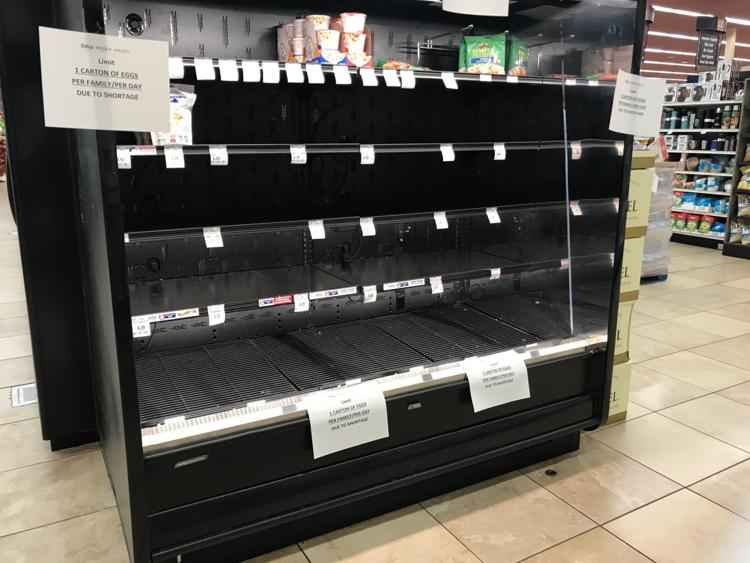 Produce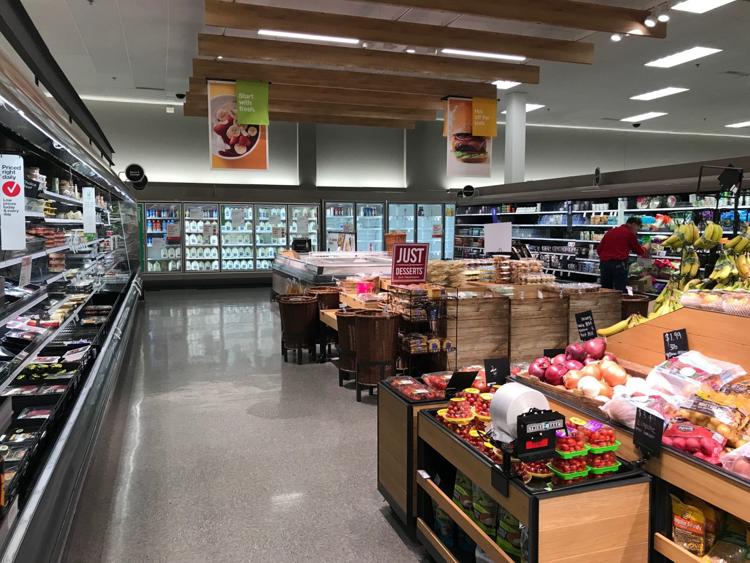 Restocking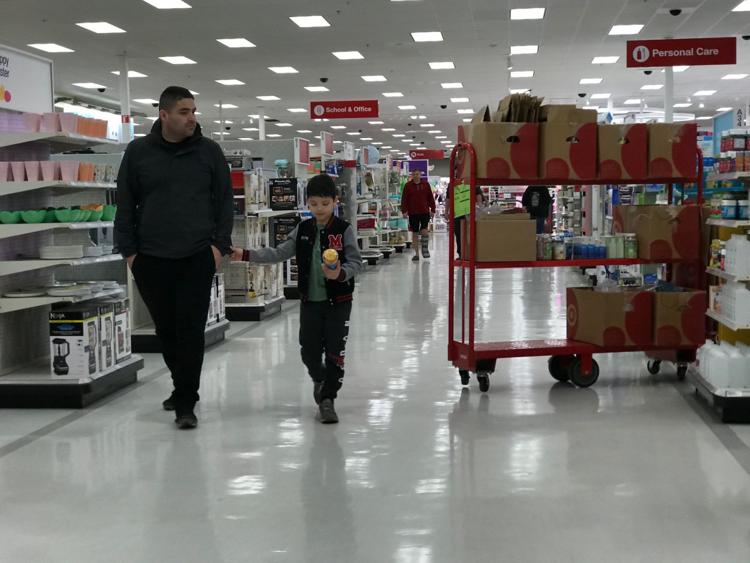 Raley's barriers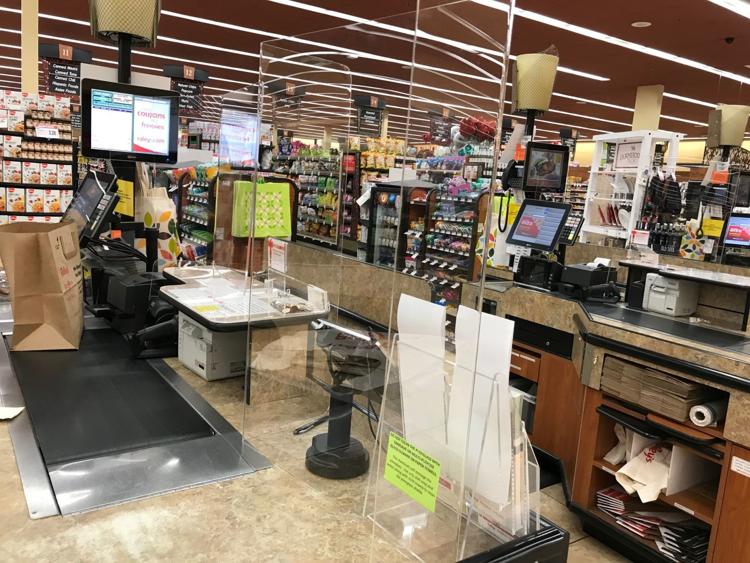 Raley's bulk foods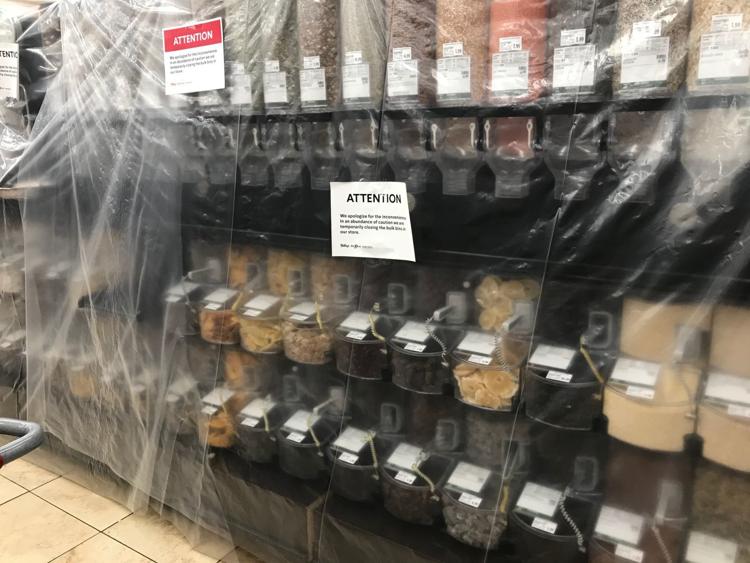 Water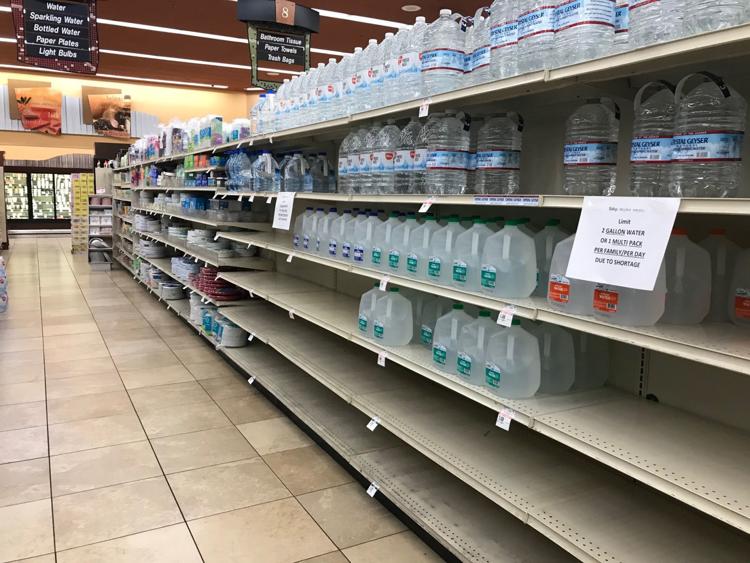 Raley's check out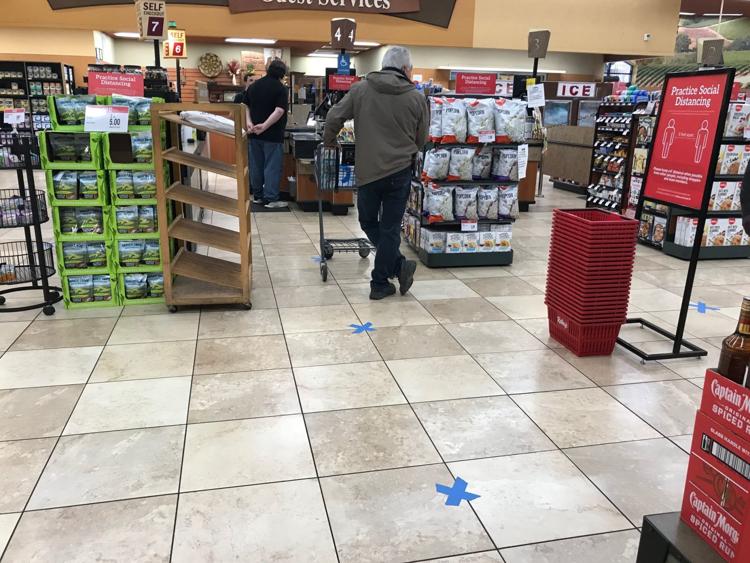 Raley's signs
Squeeze Inn Hamburgers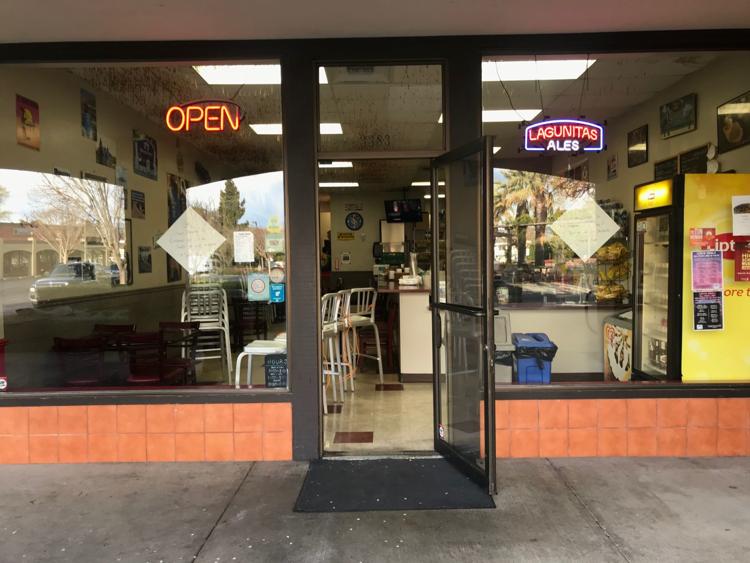 The parking lot at Redwood Plaza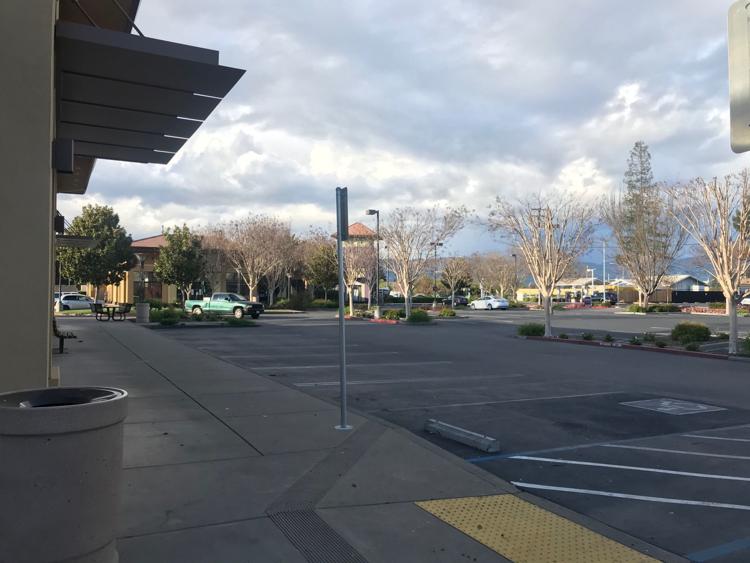 Demand increases for Napa food relief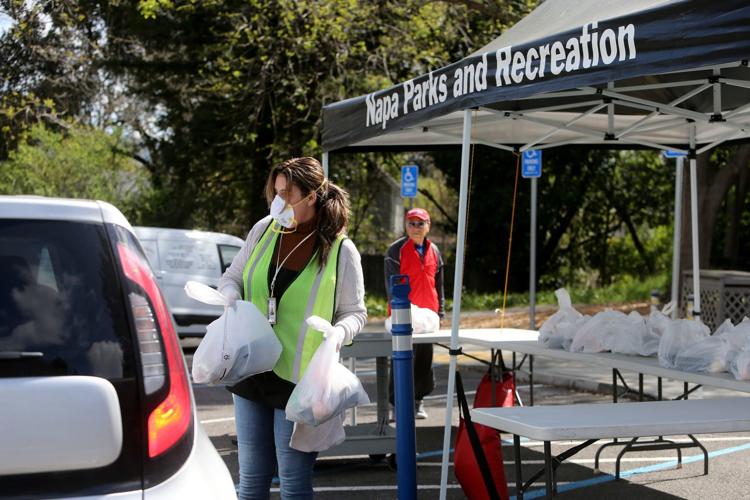 St. Helena Safeway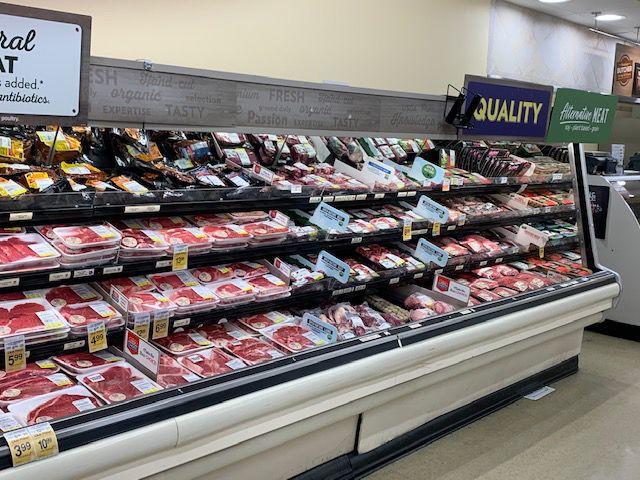 St. Helena Safeway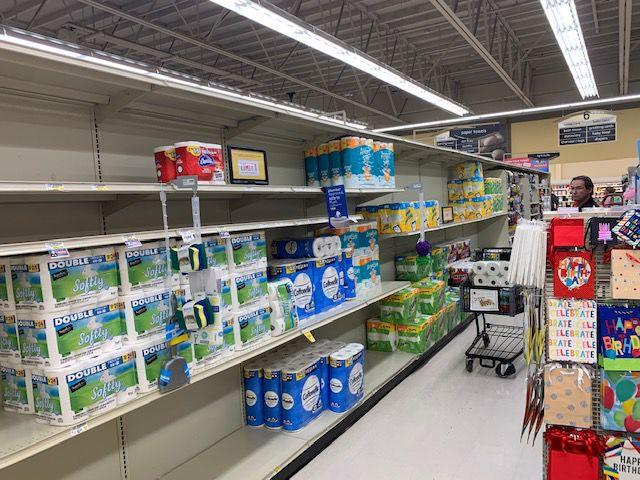 Napa Target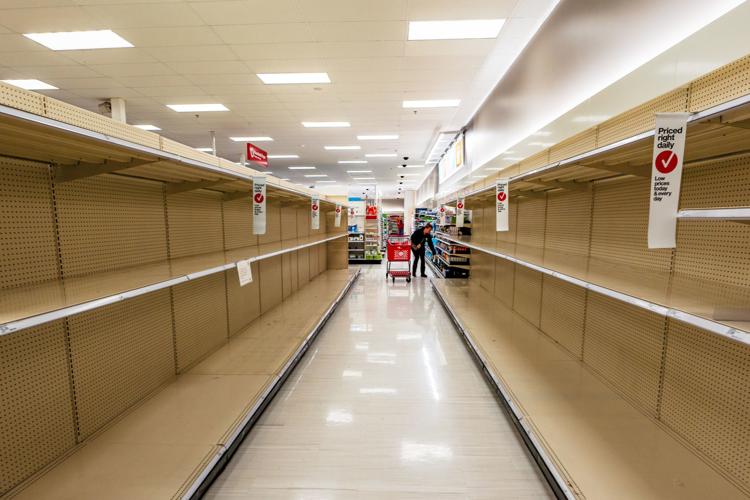 Ciccio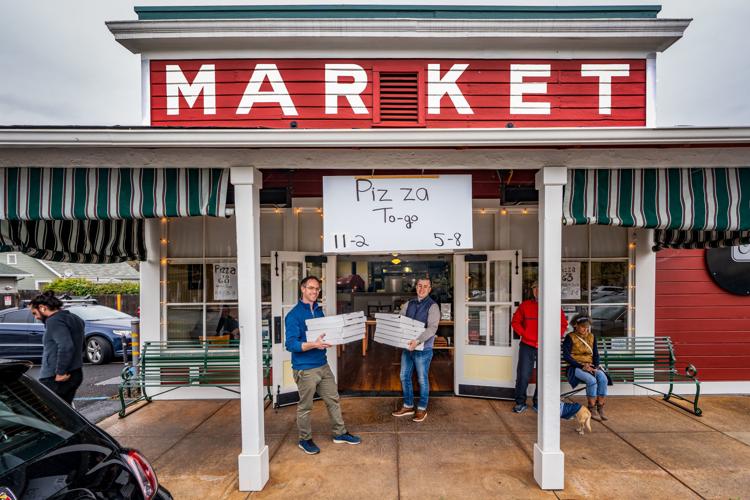 Safeway in St. Helena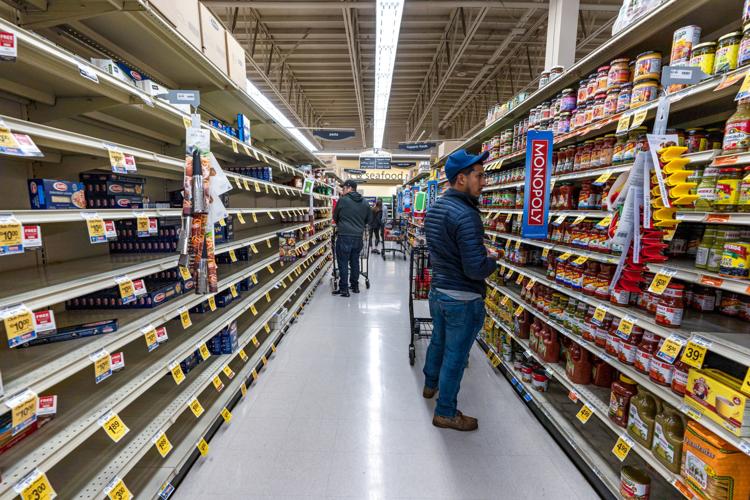 Milk at Raley's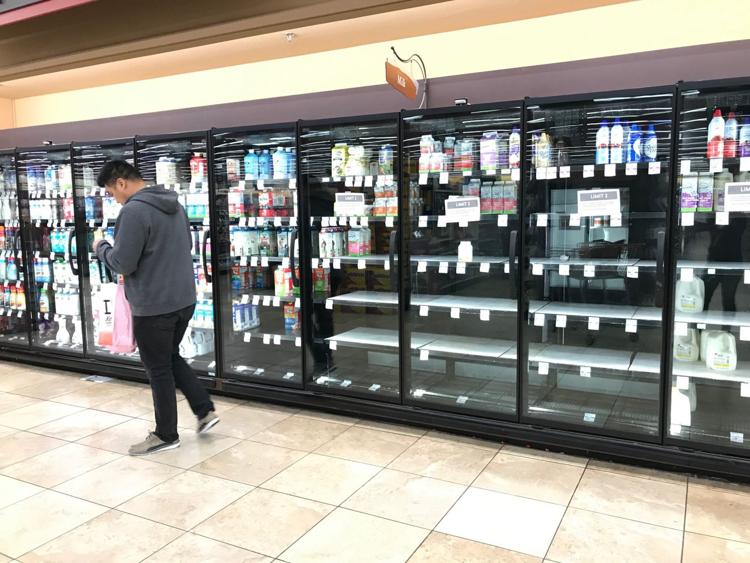 Umpqua bank
Target toilet paper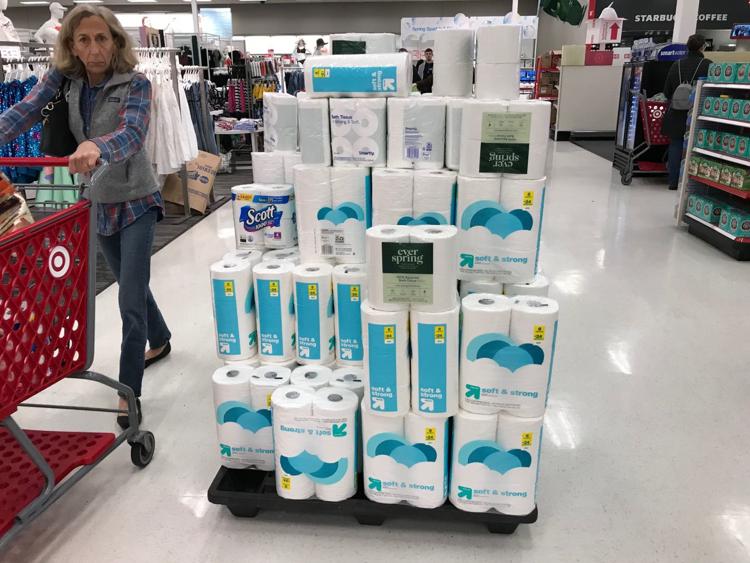 Bel Aire shoppers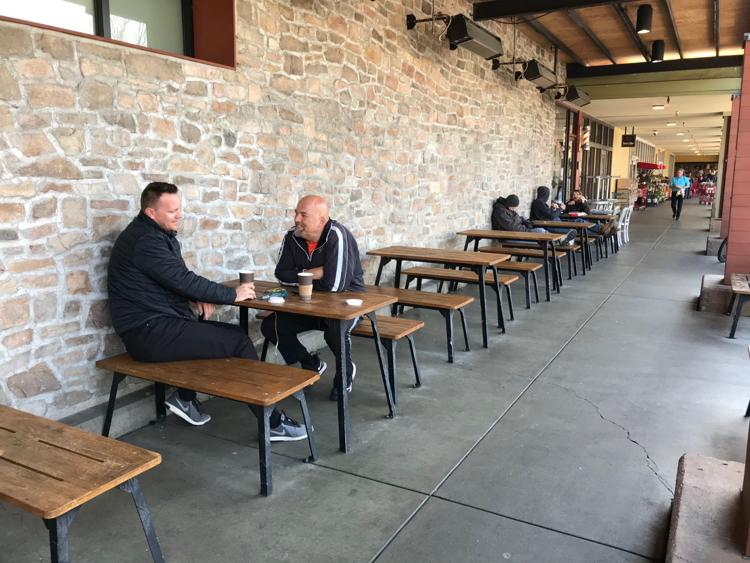 South Napa Target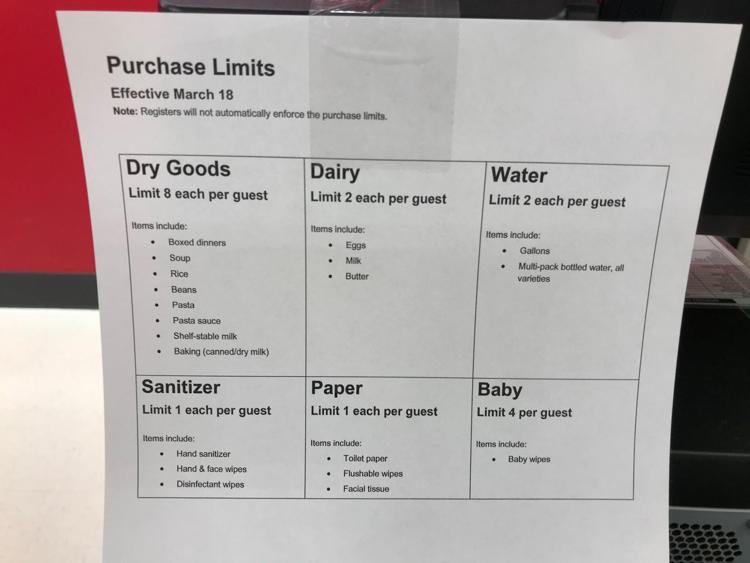 World Market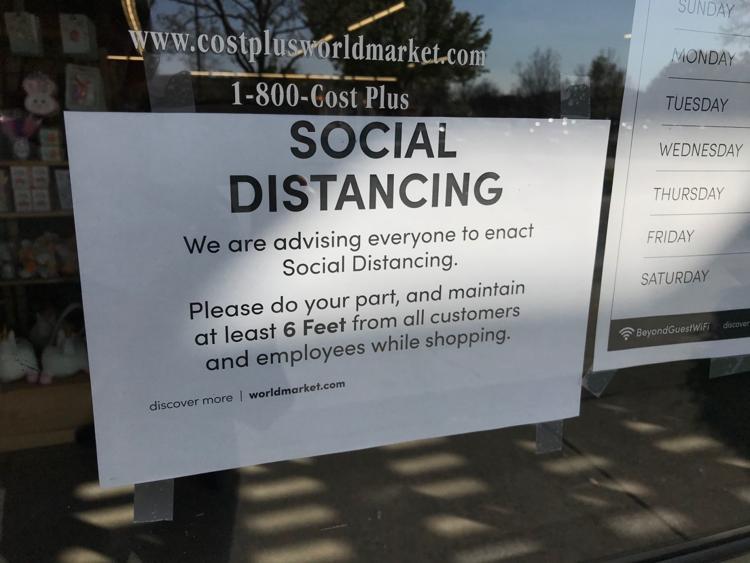 Napa Target shoppers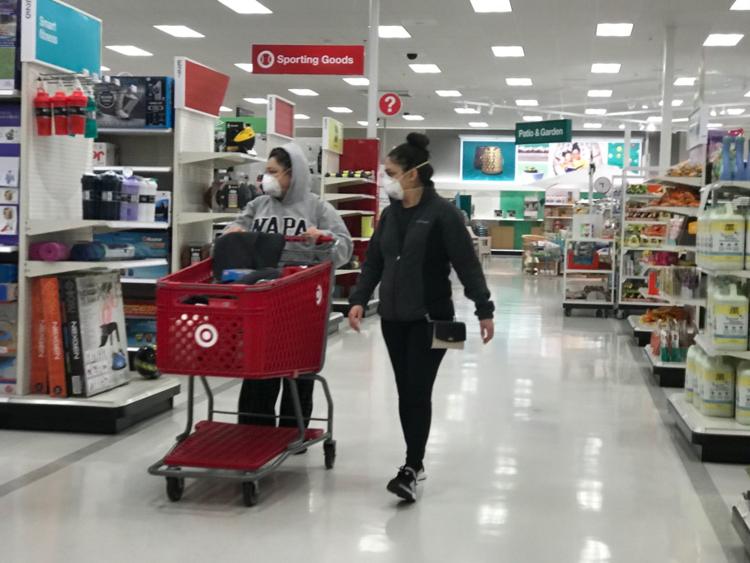 Trader Joe's line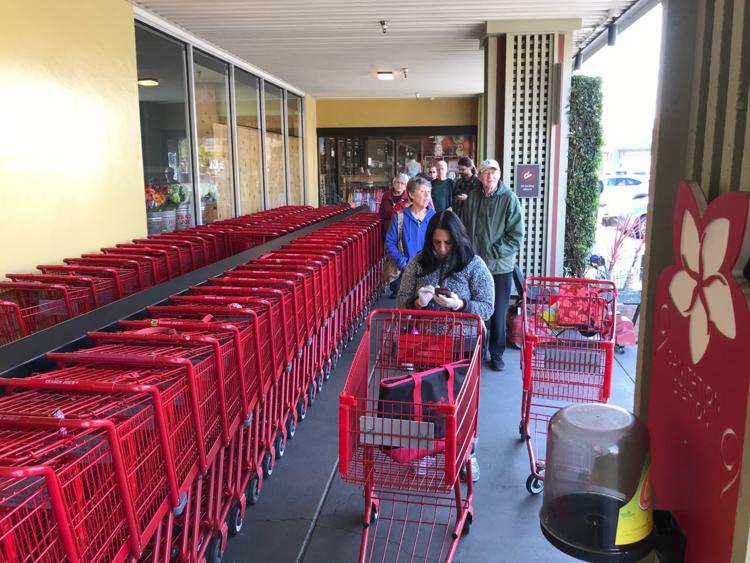 Bel Aire Plaza parking lot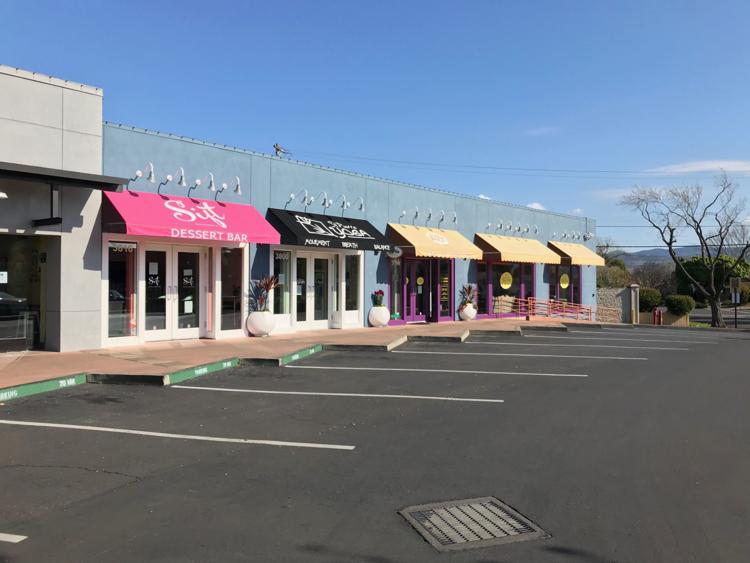 CalMart in Calistoga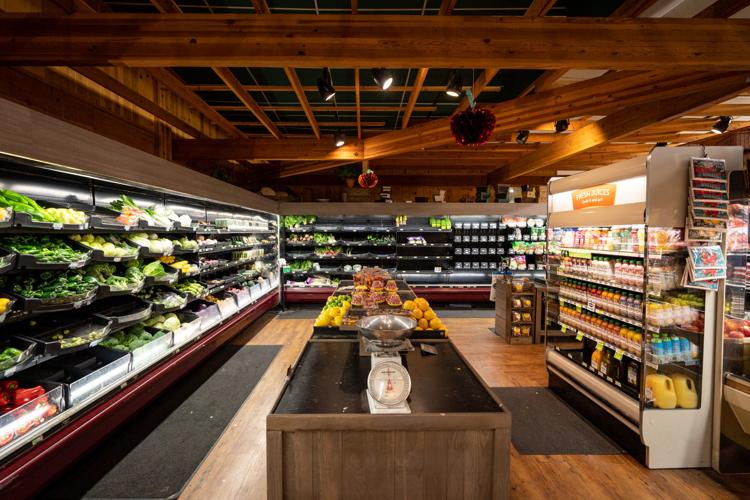 CalMart in Calistoga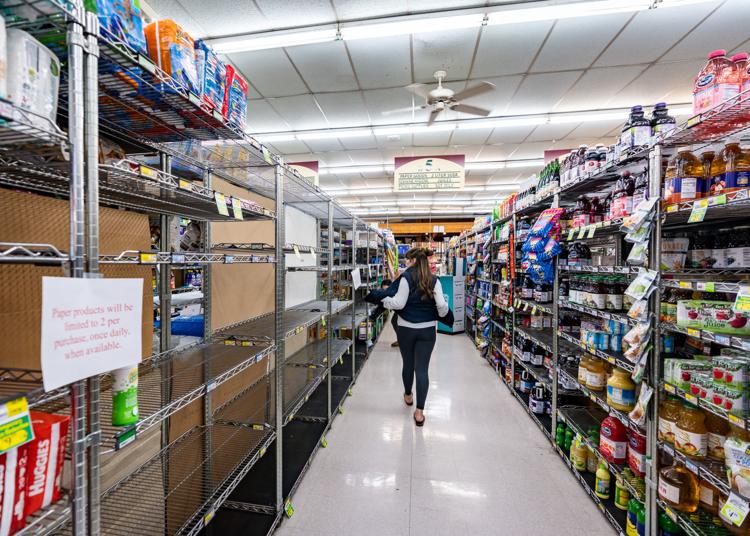 Whole Foods Napa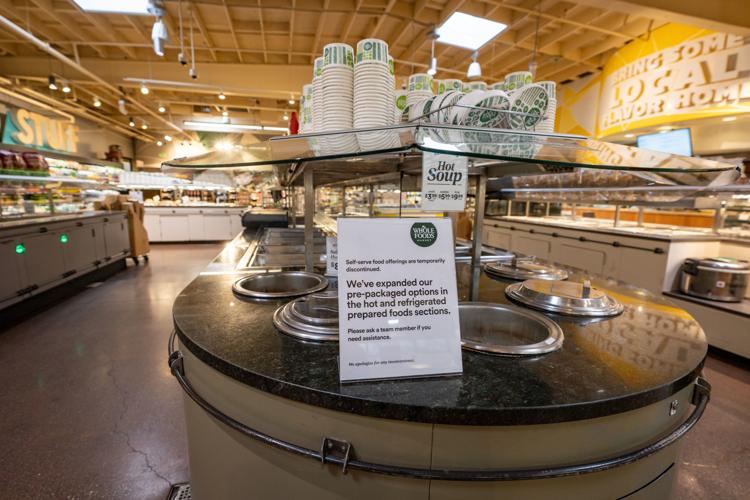 Outside Oxbow Public Market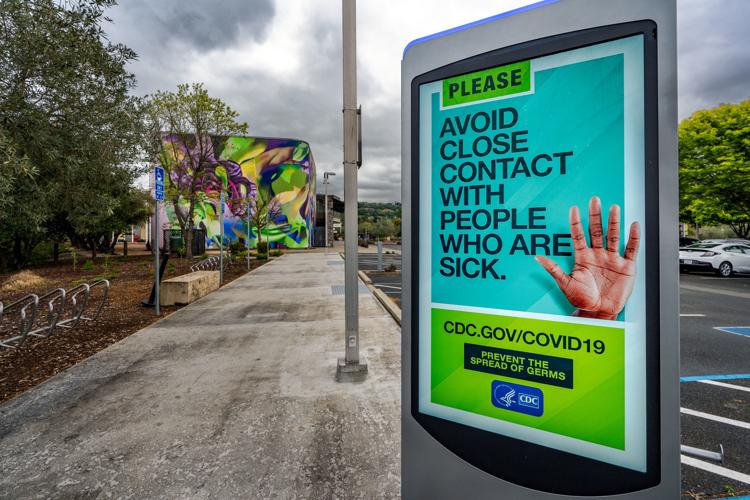 Inside the Oxbow Public Market on Wed. March 18.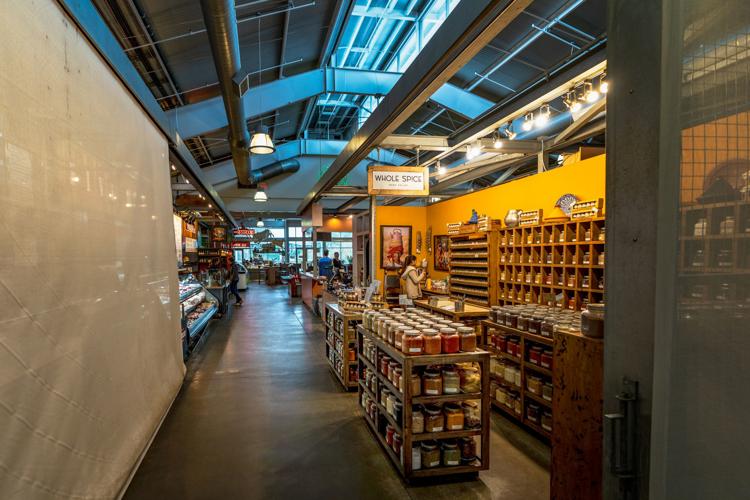 Inside the Oxbow Public Market on Wed. March 18.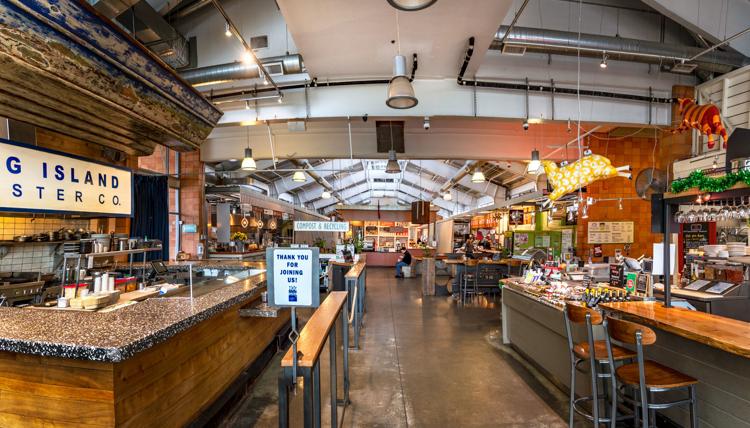 Lululemon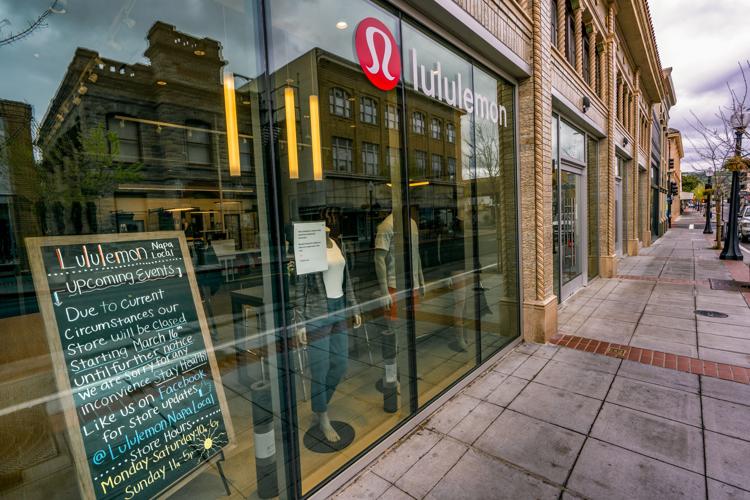 Oxbow Public Market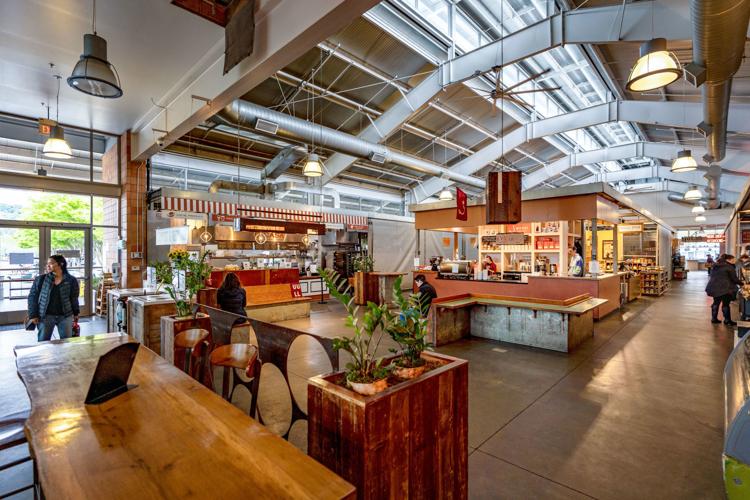 Peet's without customers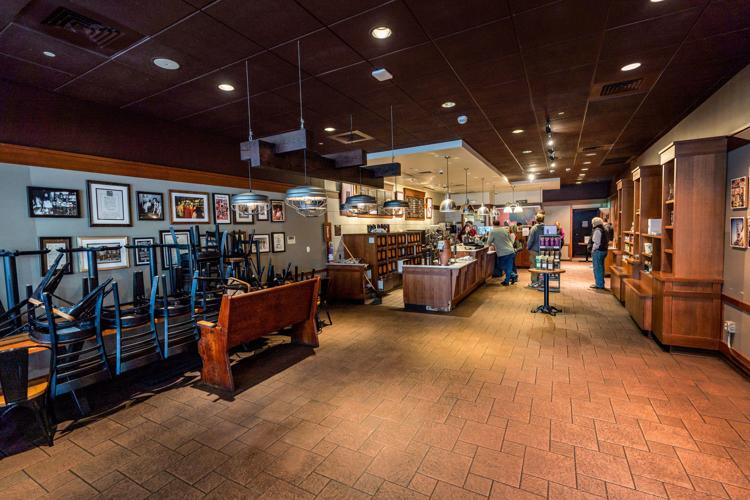 Archer Hotel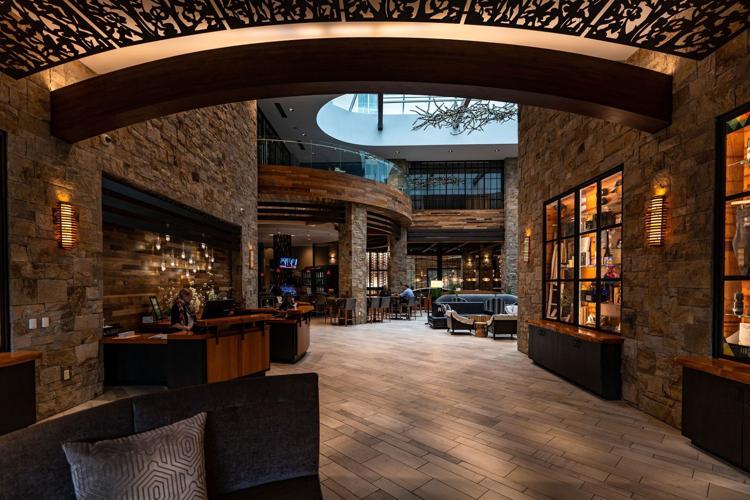 Napa Premium Outlets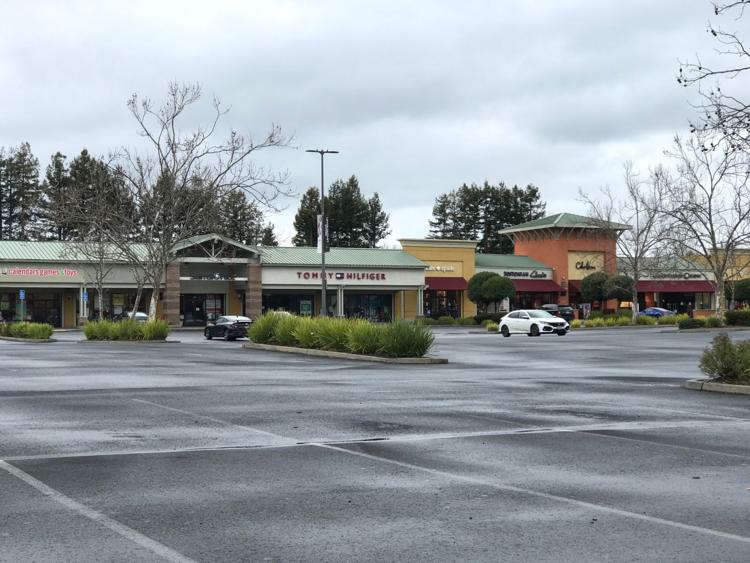 Calistoga school lunch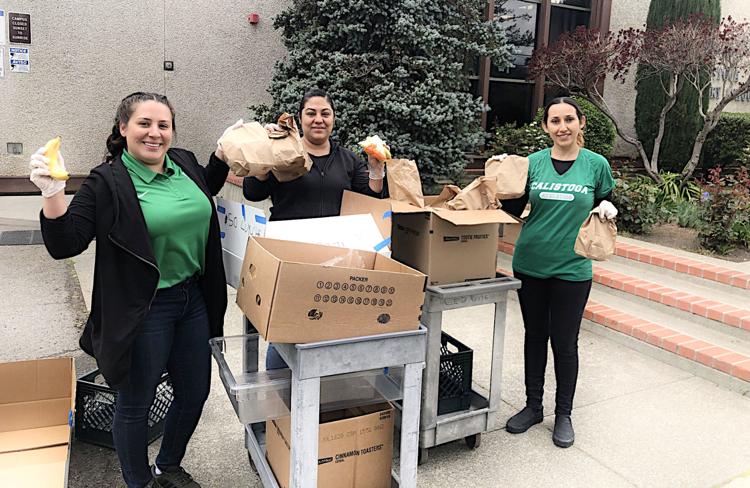 School offers free meals for kids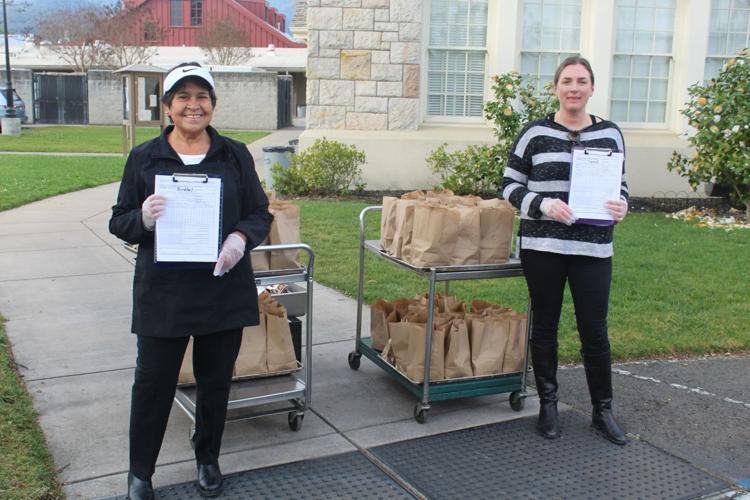 La Morenita lunch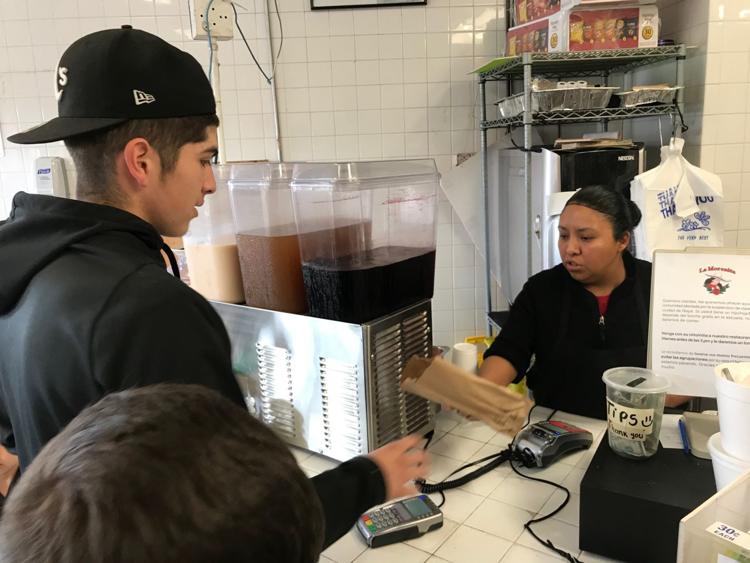 Coronavirus precautions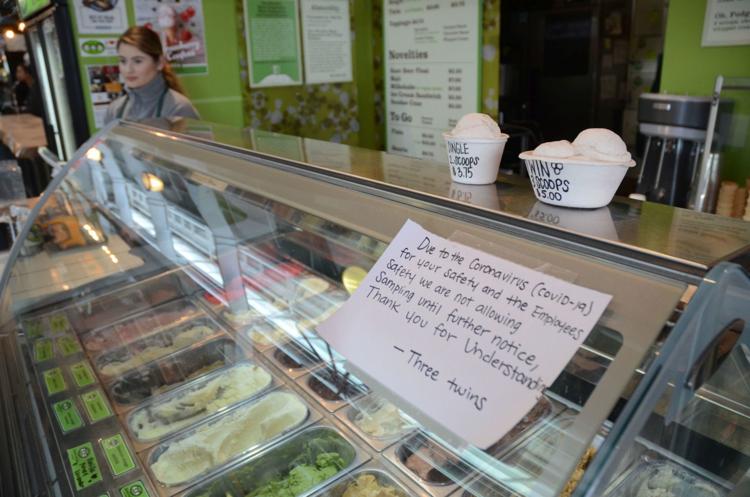 Coronavirus Precautions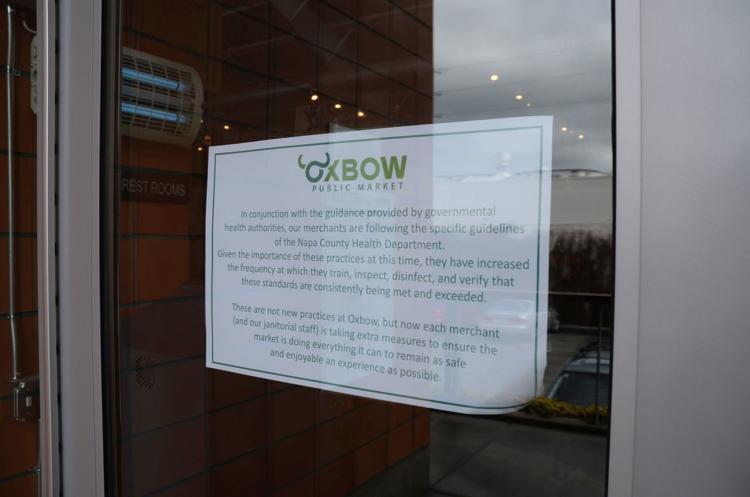 Coronavirus precautions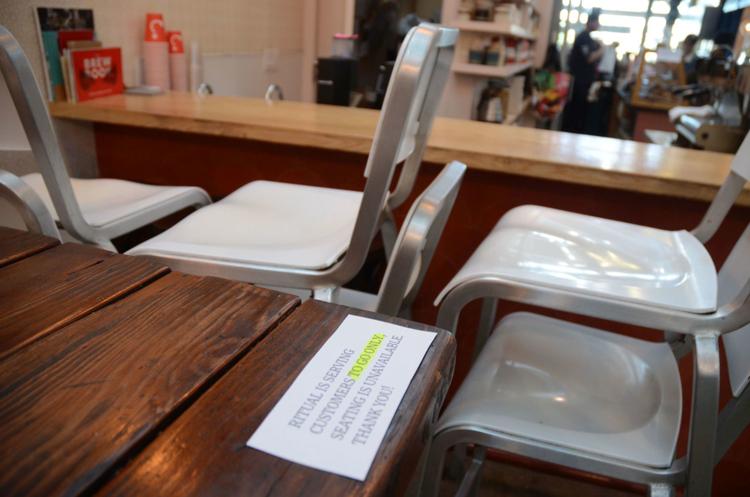 Beringer closed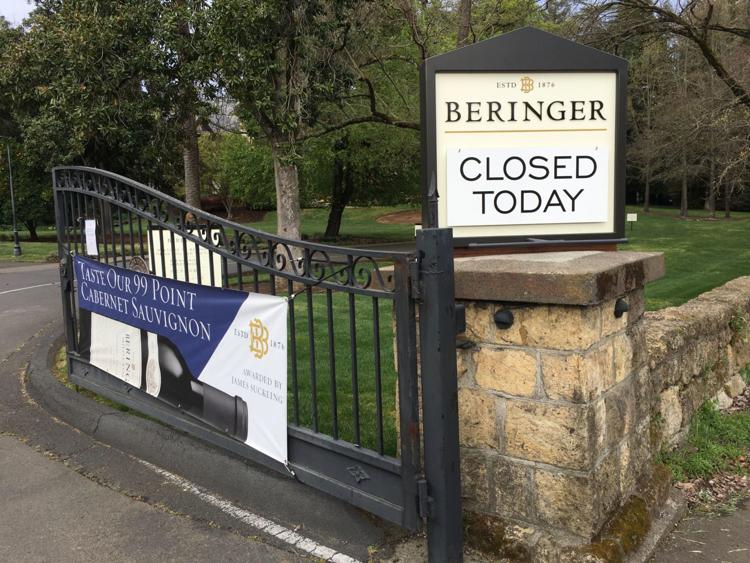 Calistoga Farmers' Market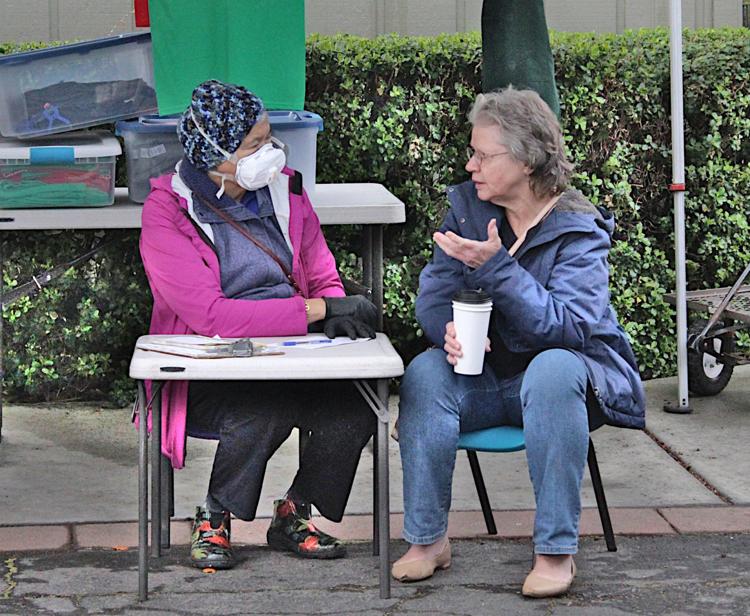 Trader Joe's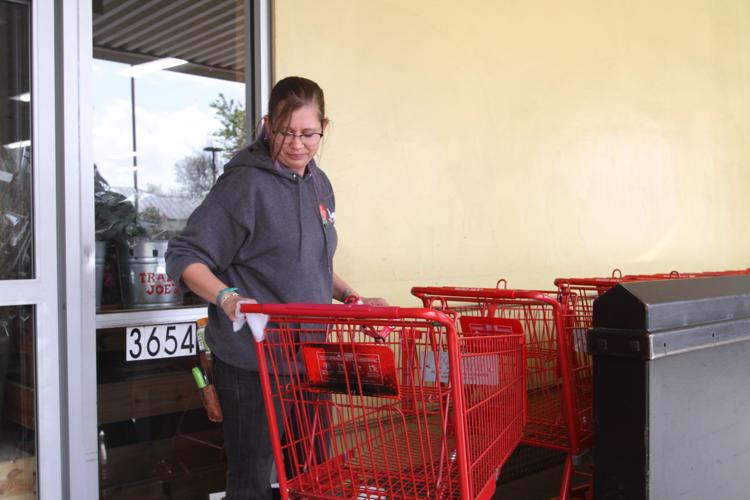 Coronavirus -- Hand sanitizer sold out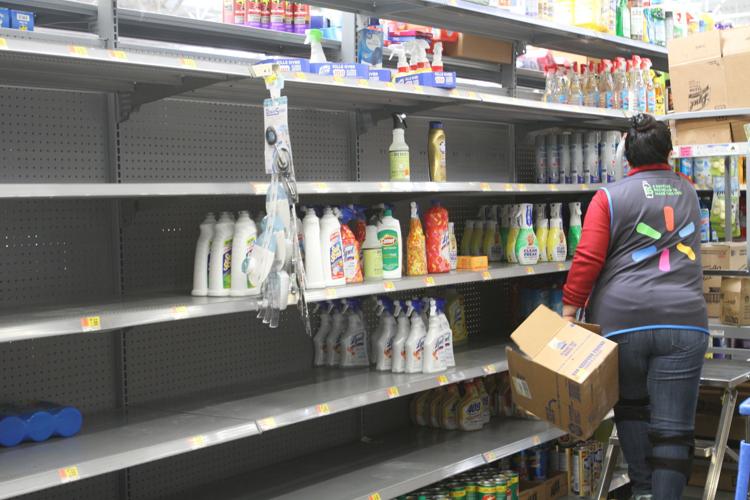 Carol Shour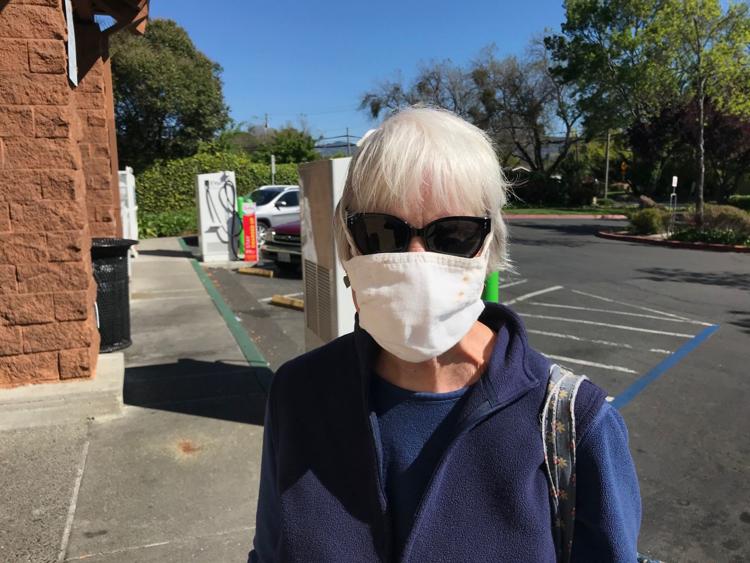 Safeway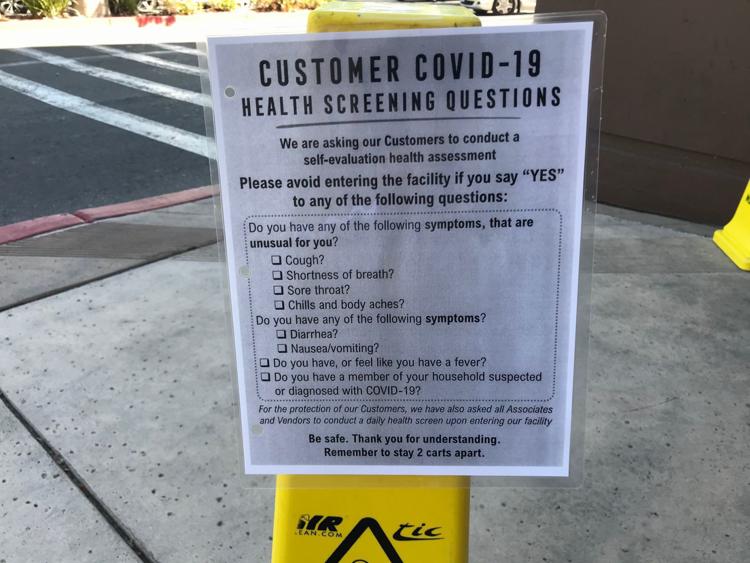 Safeway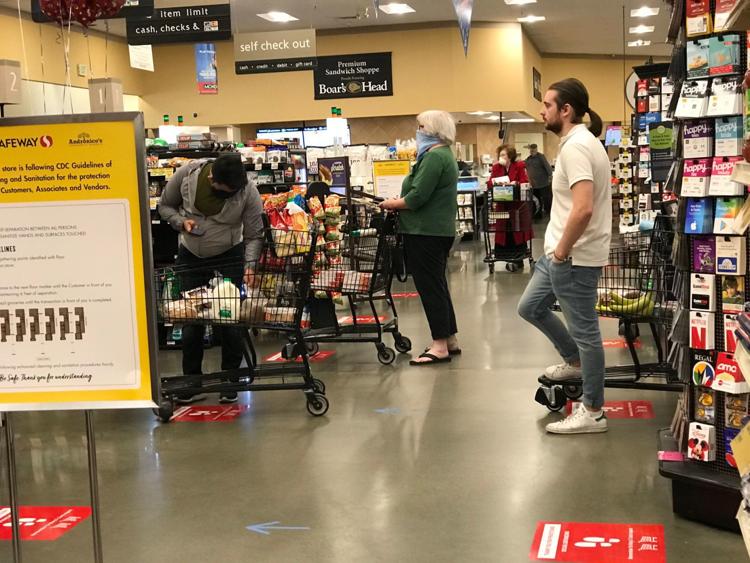 Safeway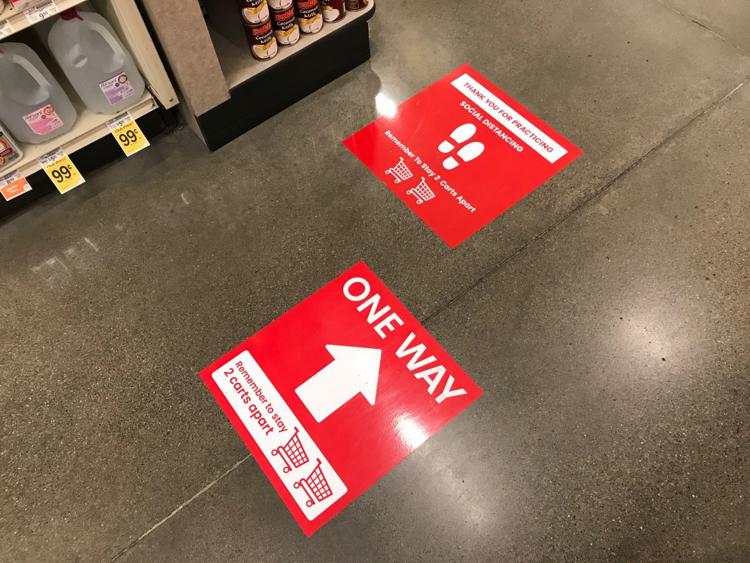 Safeway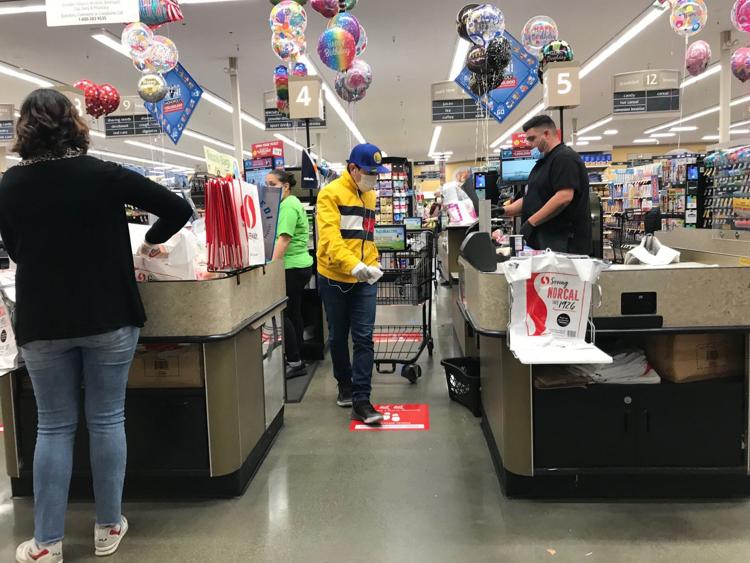 Lucky
Trader Joe's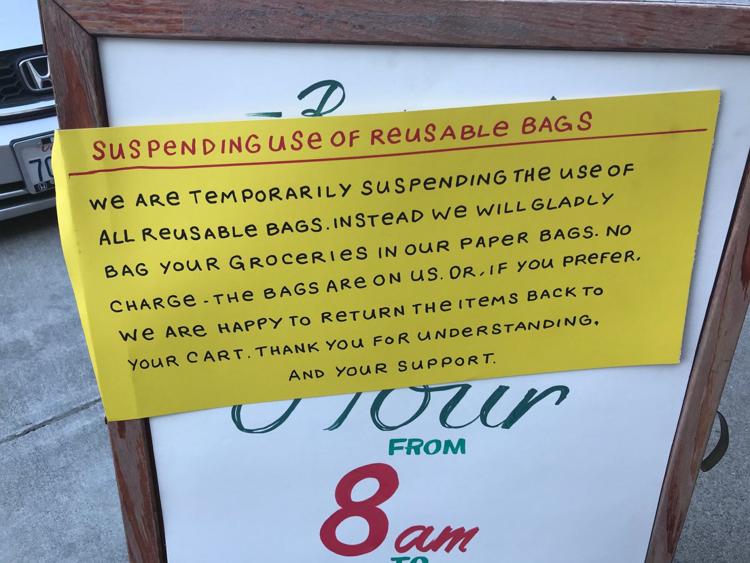 Whole Foods benches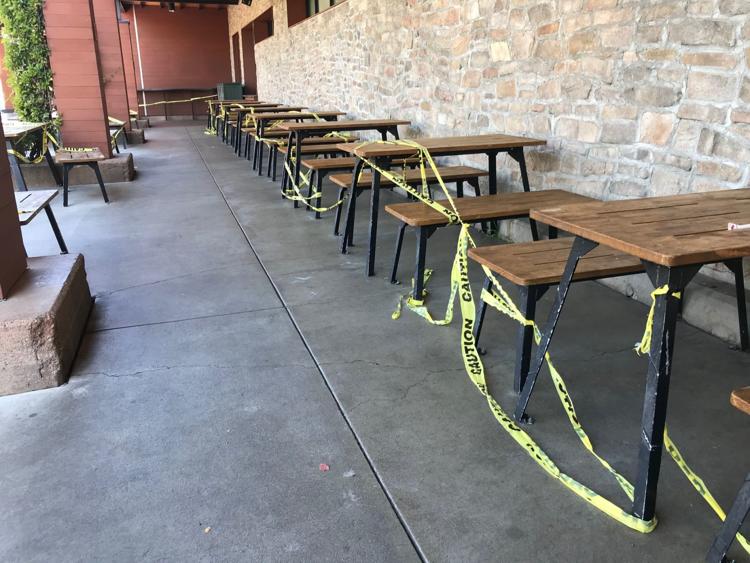 Trader Joe's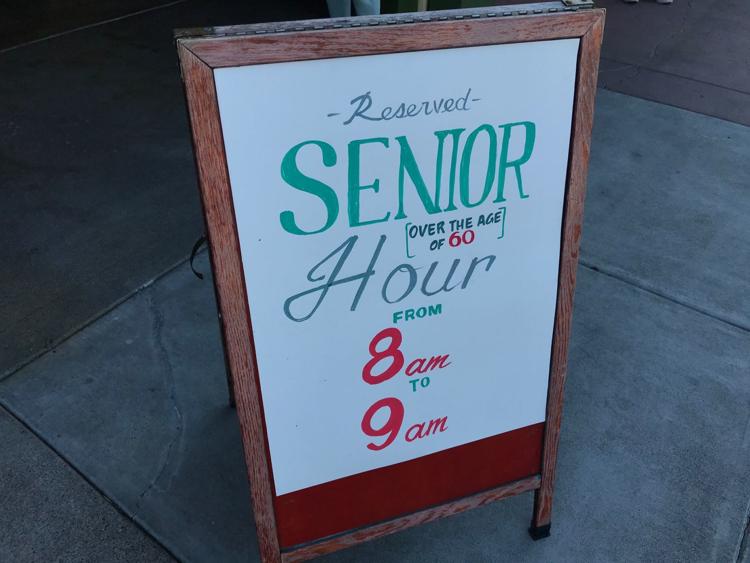 Whole Foods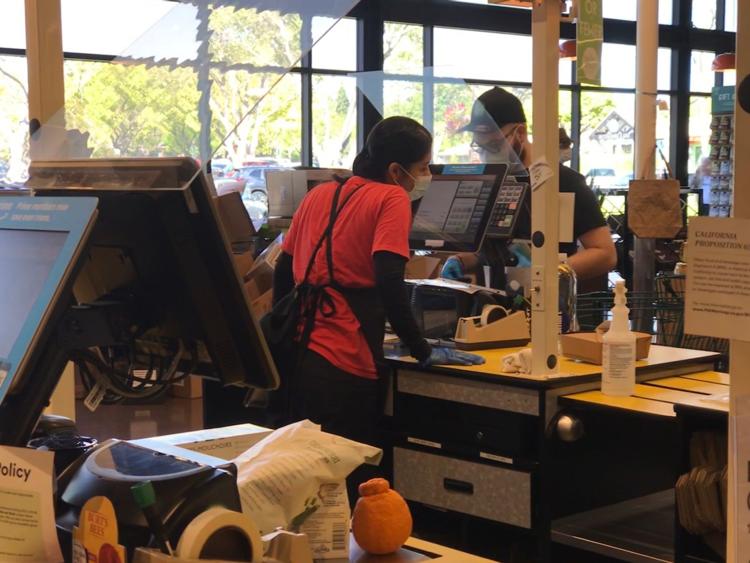 Whole Foods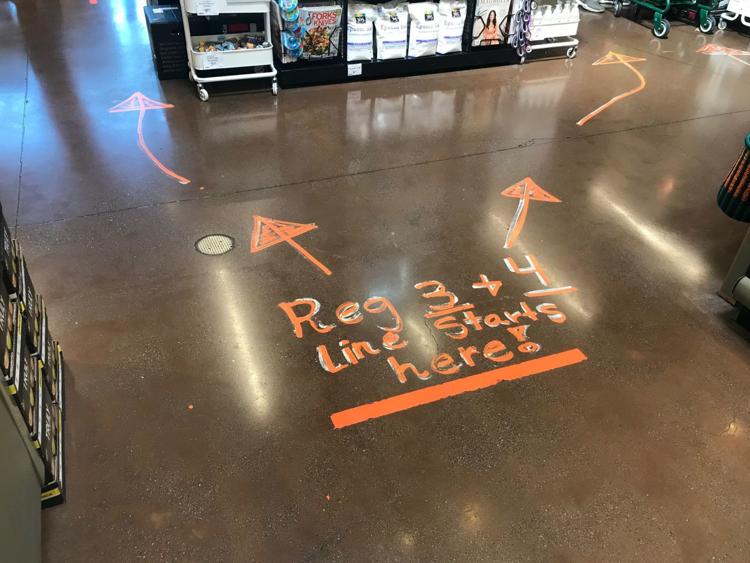 Whole Foods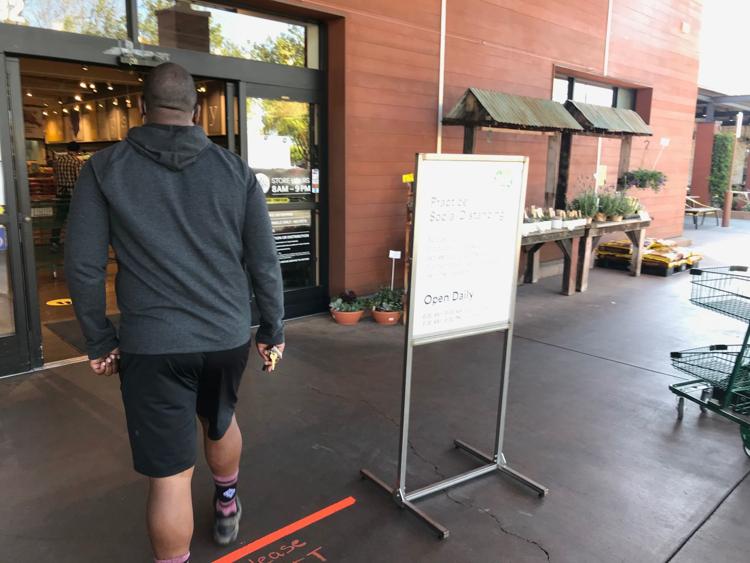 Whole Foods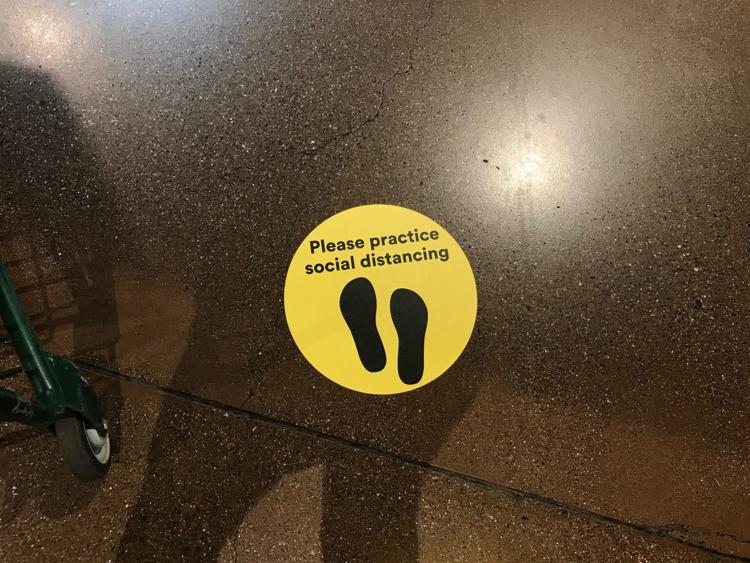 Whole Foods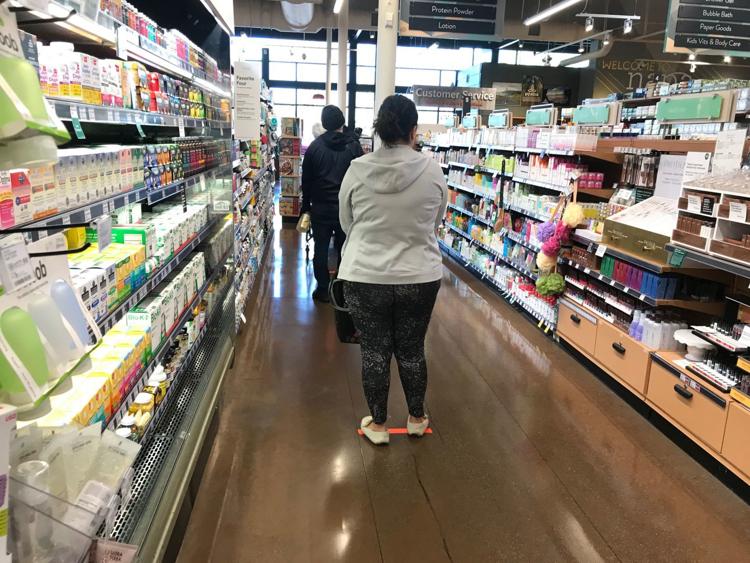 Grocery Outlet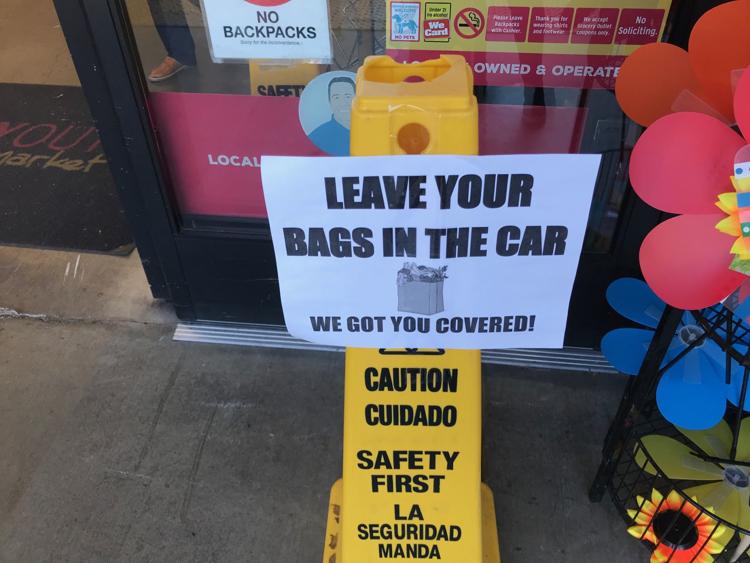 Grocery Outlet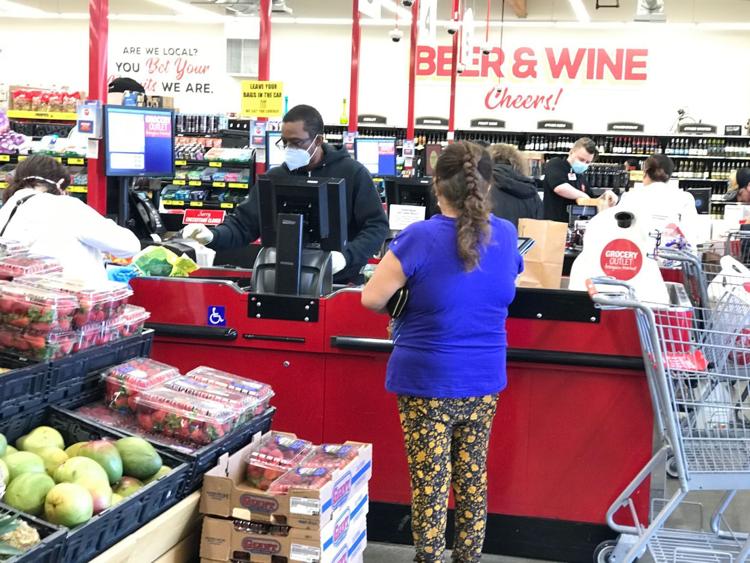 Grocery Outlet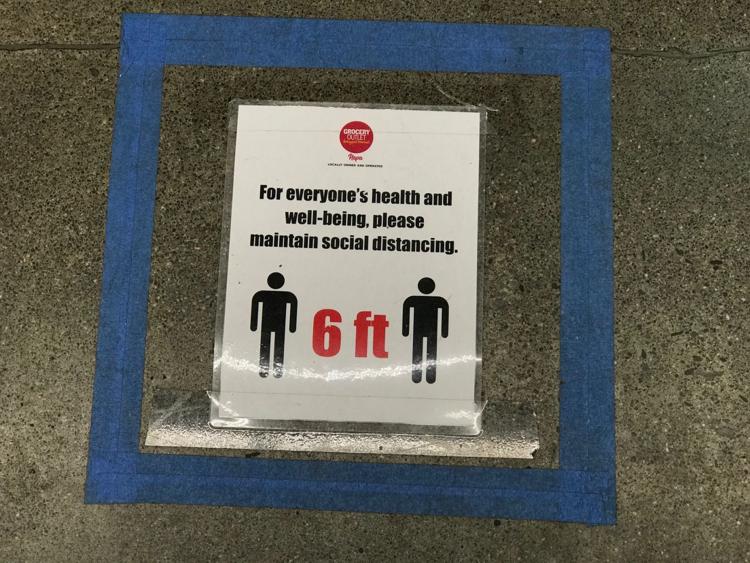 Concerned about COVID-19?
Sign up now to get the most recent coronavirus headlines and other important local and national news sent to your email inbox daily.