If you're wondering why the City Council declared this St. Helena City Employees' Week, ask the dozer operators who cut a firebreak from the foot of Spring Mountain to Sonoma County in 24 hours.
Or ask the Public Works employees who beat back the Glass Fire as it crept within feet of the Louis Stralla Water Treatment Plant.
Or ask the firefighters who stayed awake for 51 hours straight stamping out spot fires, evacuating residents, setting backfires and saving structures in the outlying areas of St. Helena and beyond.
A proclamation issued by the council on Oct. 27 and published on Page A6 of this week's Star reflects how all city employees contributed to the effort, from police officers who worked 18-hour days evacuating residents and manning roadblocks to the staffers who managed logistics and kept residents up to speed with as many as three press releases a day.
At the heart of that response were the St. Helena firefighters who described their experiences to the Star last week.
Mark Macias, Elliot Bell and Ryan Frenzel were the first on scene in Engine 17. Dispatch had placed the location along Glass Mountain Road, but as soon as they got through the elm tunnel and spotted the glow they knew it was further north, near Crystal Springs Road.
"We could tell when we got through the tree tunnel it was going to be really bad, just from the size of the glow and how the wind was," Macias said.
By the time they reached Reverie Winery on North Fork Crystal Springs Road, the fire was well-established and attacking winery buildings, with high winds pushing it south toward Deer Park.
Macias estimated it was already at 30 acres. "There was no chance" of getting it under control, he said.
"At that point we were just trying to get residents out of there," he said.
'There was fire all around us'
Over the next few days the fire spread south to Deer Park, north to Calistoga Ranch — where St. Helena firefighters helped with evacuations — and west across the valley through Sterling Vineyards to Dario Sattui's Castello di Amorosa.
Adam Waters of Brush 17 recalled two surreal sights at the castle. The first was Sattui driving through the flames in a BMW, determined to free the winery's animals from their enclosures.
"We followed him in, helped him open the last few gates to the pens, and told him and some of his people to get out of there," Waters said.
As they were leaving they came across another unforgettable scene: a newly freed emu running in the road.
The bird must have looked even stranger to the sleep-deprived firefighters who caught no more than a few minutes of sleep during the first few days of the fire.
"The guys want to stay out there, but you have to manage them," said Fire Chief John Sorensen. "At 48 hours it's like you're drunk. There's no productivity left."
Sorensen said that as a team, St. Helena firefighters "100% fought fire every day from its start for a solid week."
Firefighters weren't the only heroes. Public Works employees had raced to the water treatment plant, where they fought the fire without protective gear. They were Clayton Church, Chace Clock, David Cuffman, Darren Gardette, Chris Laymon and Carlos Uribe.
Firefighters, including Martin Macias and Joshua Wilmoth in Brush 217, arrived and fought alongside them, saving the facility and preventing losses that could have crippled St. Helena's water system.
"They did a fantastic job," Sorensen said.
The city had cleared defensible space around the treatment plant during the LNU Lightning Complex fires.
"That fire never got there, but this one did," Sorensen said. "It was important to have that defensible space."
Macias and Wilmoth spent the first few days of the fire running from spot fire to spot fire along Silverado Trail, including at Meadowood and Madrone Knoll. They had a close scrape on Bournemouth Road.
"We got a little stuck there, kind of trapped by fire," Macias said. "Then the next day — "
But wait, how did they get out?
"Slowly," he said. "I couldn't see and there was fire all around us and across the road. The smoke was so thick you could only see right in front of the tires, so I drove up on the curb a couple times."
Also stationed east of St. Helena was Engine 417 with Jose Rodriguez, Mark Castellucci and Sebastian Segura. Rodriguez recalled saving one house near Big Rock Road by spraying water into the vents.
The great firebreak
Meanwhile, the fire had spread to Spring Mountain.
Early Sunday evening, firefighters spotted "a wall of flame on Spring Mountain," as dozer boss Johnnie White remembers it. Dispatch was aware of a fire higher on the mountain near Summit Trail, but this one was closer to the Lower Reservoir.
Firefighters evacuated the lower part of Spring Mountain, an area full of windy, bumper-scraping driveways. They planned to cut a firebreak from Spring Mountain Vineyard to Newton Vineyards, but by the time they got started the fire was almost upon them.
Instead they set backfires around Spring Mountain Vineyard and started cutting line past Palmer Drive and Dean York Lane. By Monday morning they were at Fir Hill Drive, White recalled.
The crew pressed on past Madrona Avenue and around Sylvaner Avenue to White Sulphur Springs, where the historic resort had already burned. They kept dozing past the Garden ranch to Whitehall Lane, where they linked up with a firebreak that had been cut during the 2017 fires and extended to the Sonoma County line.
"We made it to the county line on Monday night," White said.
Early Tuesday the fire jumped the firebreak near the county line, but firefighters prevented it from getting established. It jumped the line again Wednesday night above Whitehall Lane, so White's crew cut another one.
Each member of the St. Helena Fire Department has their own story from the Glass Fire, from the firefighter who ended up knee-deep in a septic tank to the ones who beat back a potentially catastrophic flare-up behind Beringer that was brought under control thanks to Beringer's adherence to the city's weed abatement program.
But firefighters were quick to credit others who pitched in during the fire, like Ron Rosenbrand and Buddy Meyer, who helped firefighters on Spring Mountain even after losing their own homes.
"We hadn't been able to do anything for them, but they both helped make sure that the rest of the town was safe," White said.
"You try to follow the rules," Waters said. "But when an incident is this big and happening this fast, there aren't enough resources. So sometimes when there are people helping, and they're going to be safe, you just let them keep helping."



Watch Now: Spring Mountain Road in mid-October
Photos: The Glass Fire races across Napa Valley
Images as the Glass Fire raced across Napa Valley
California Wildfires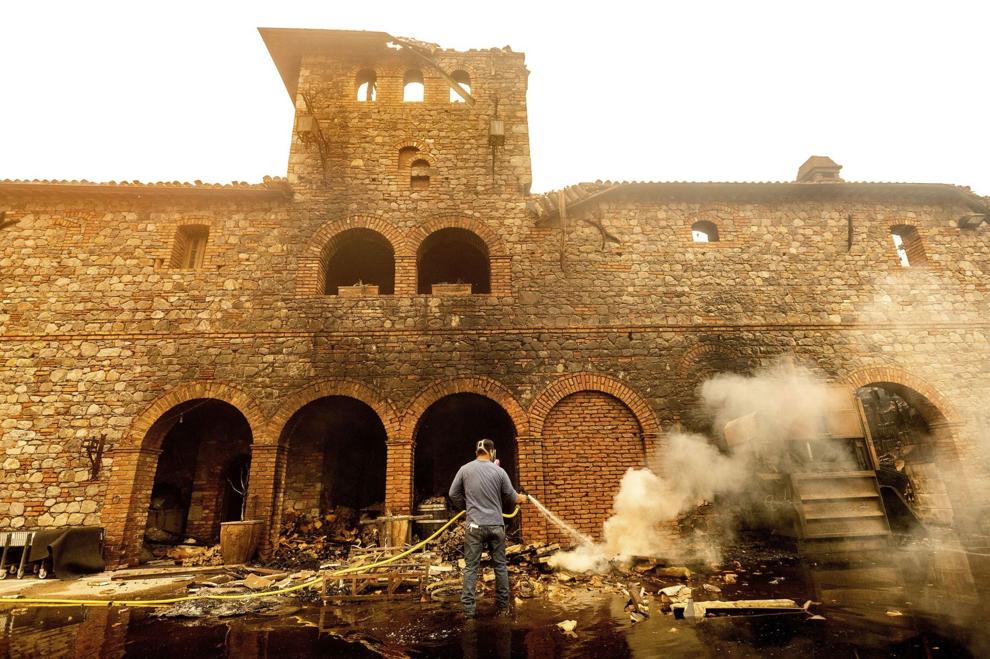 California Wildfires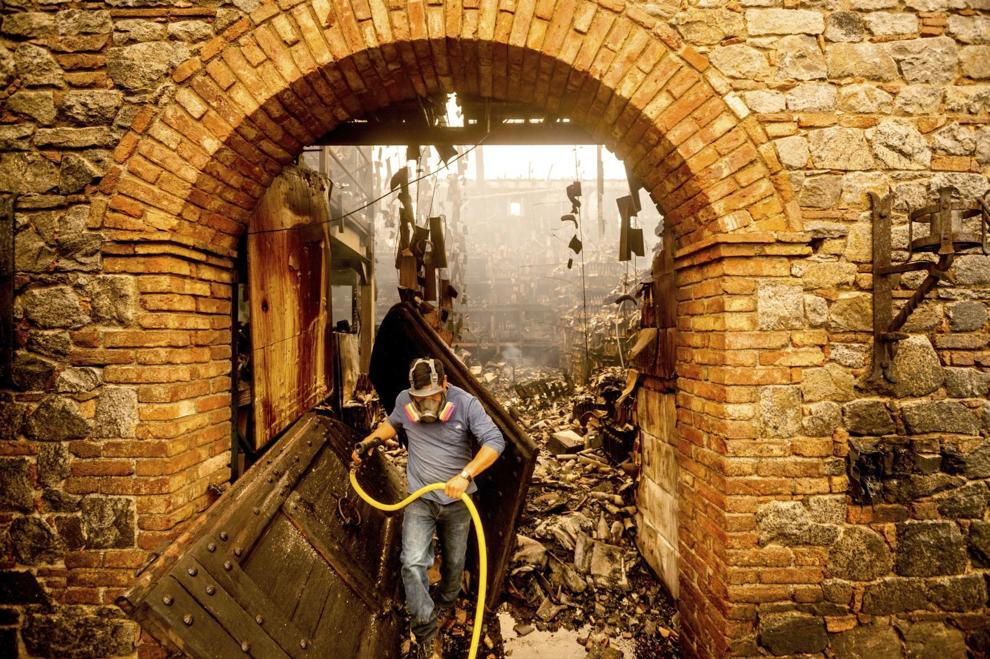 California Wildfires
California Wildfires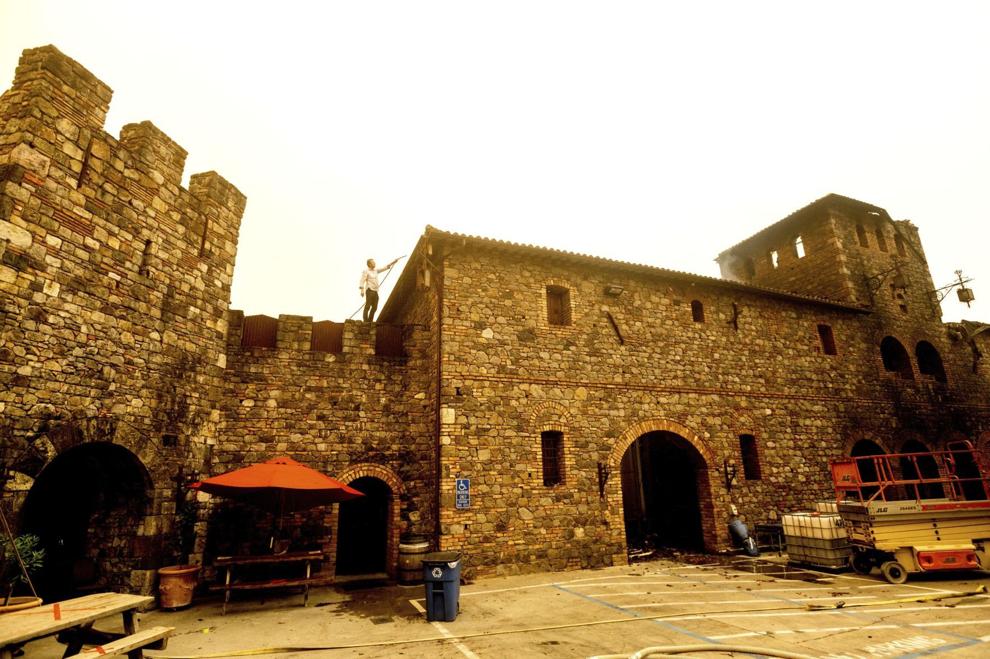 California Wildfires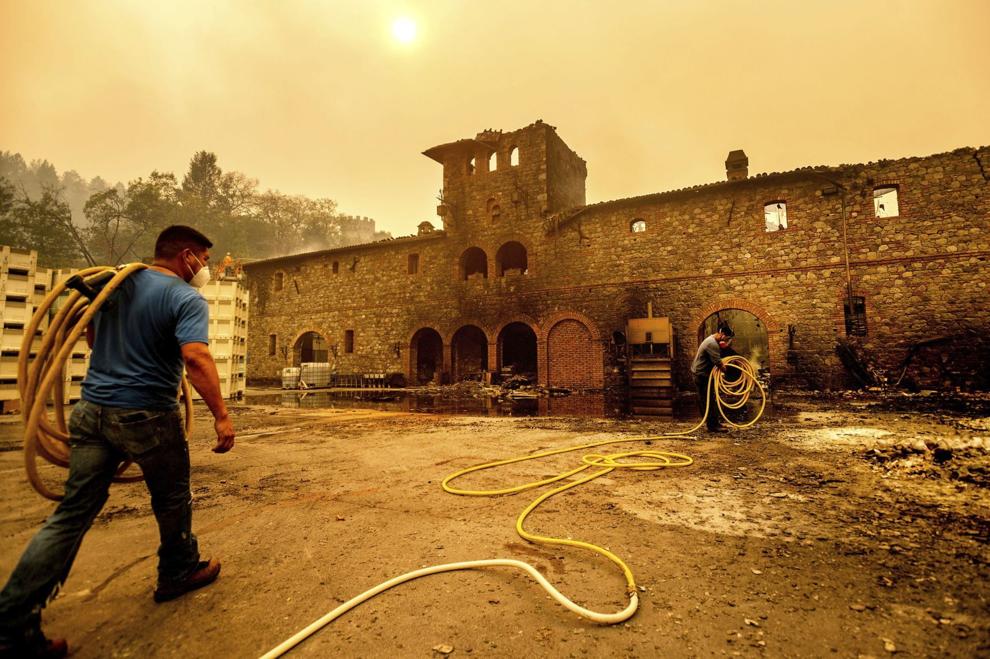 California Wildfires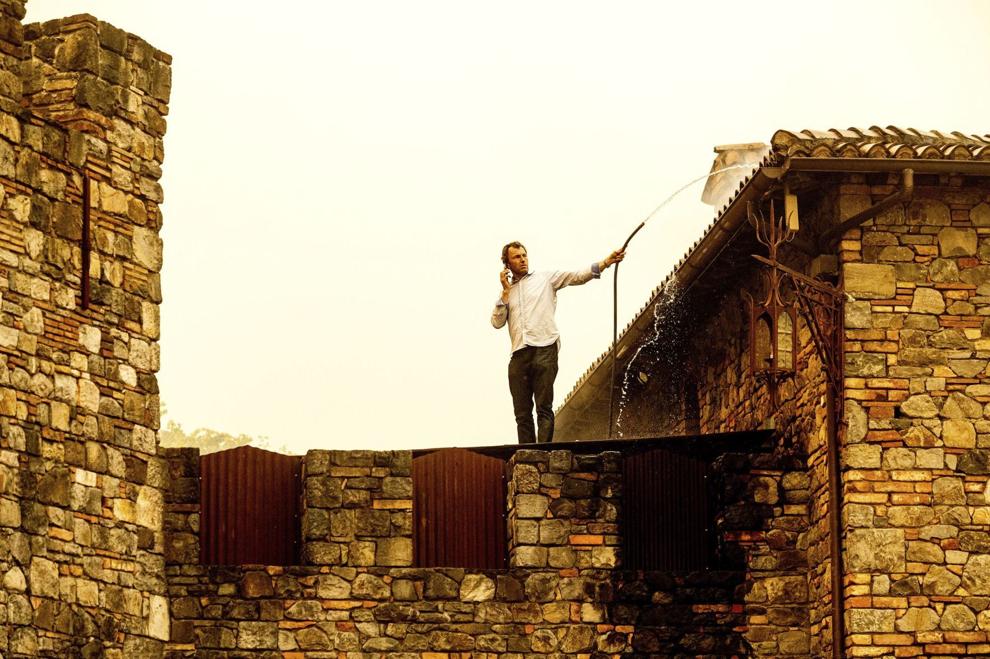 California Wildfires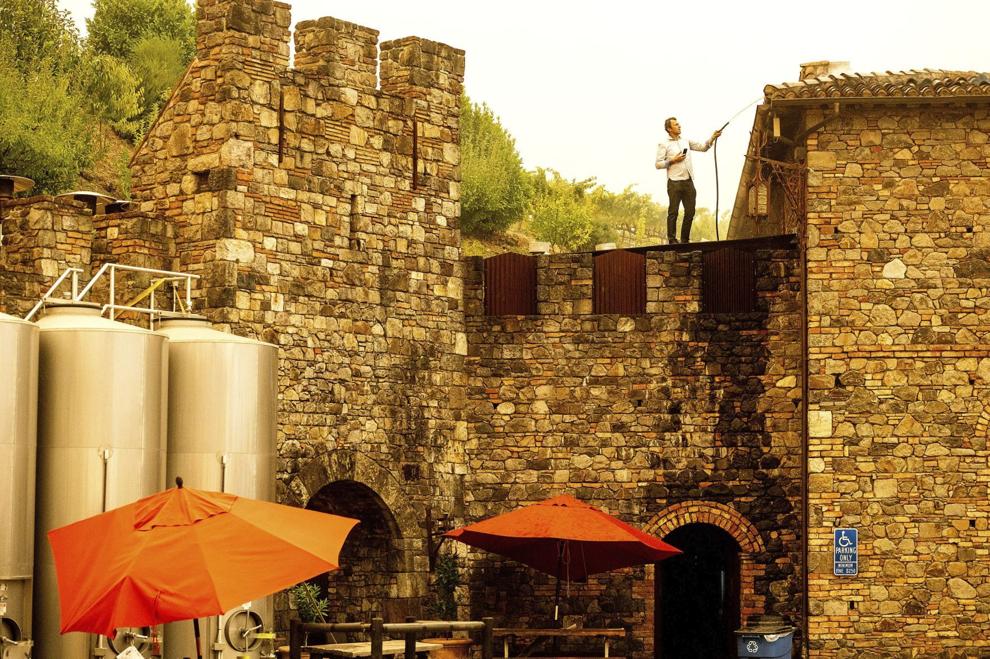 California Wildfires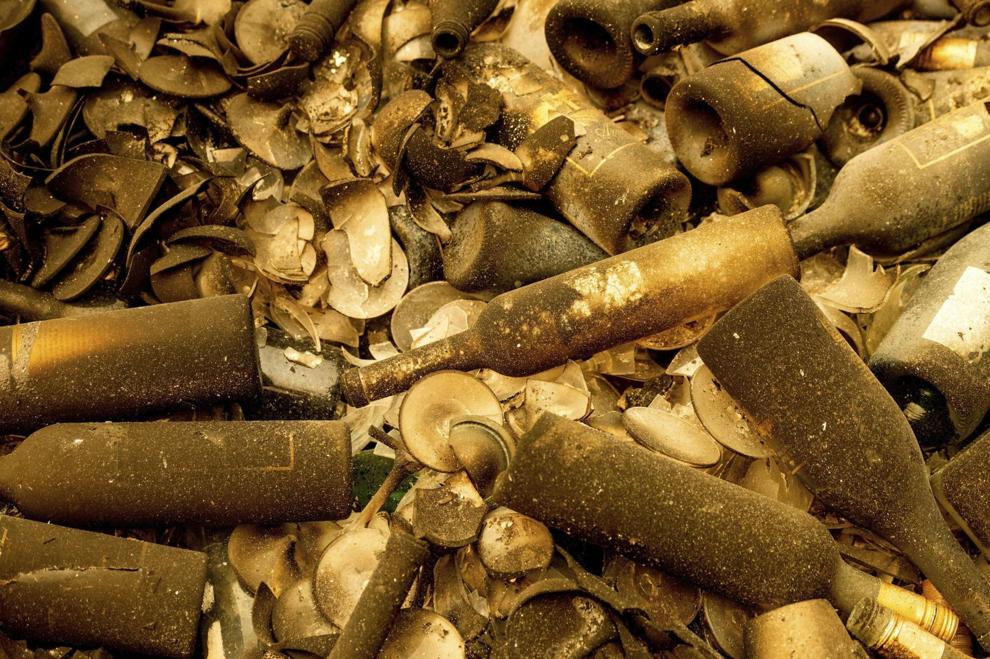 California Wildfires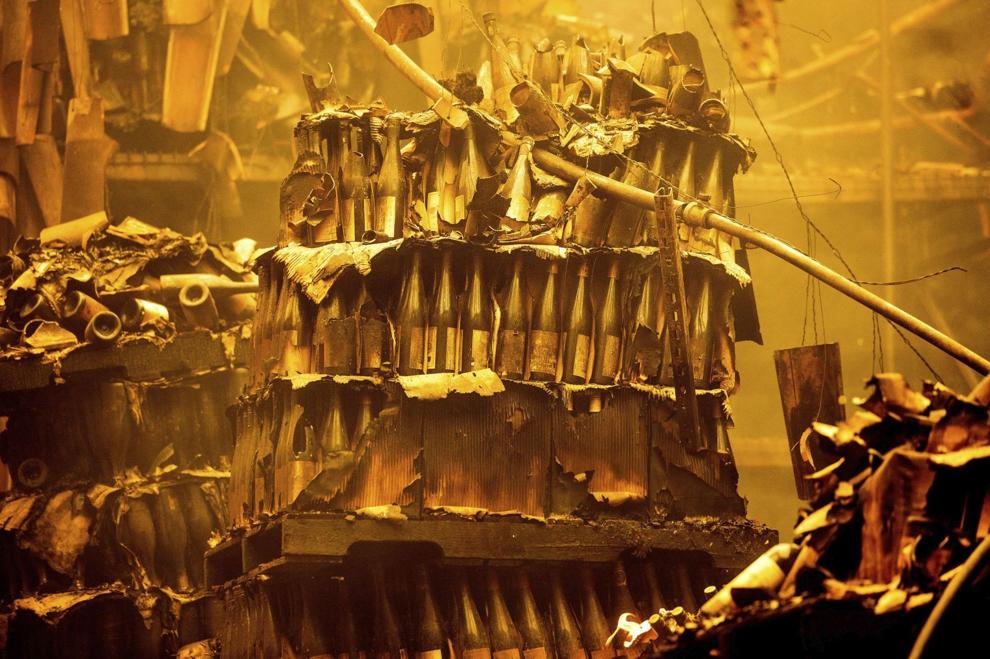 California Wildfires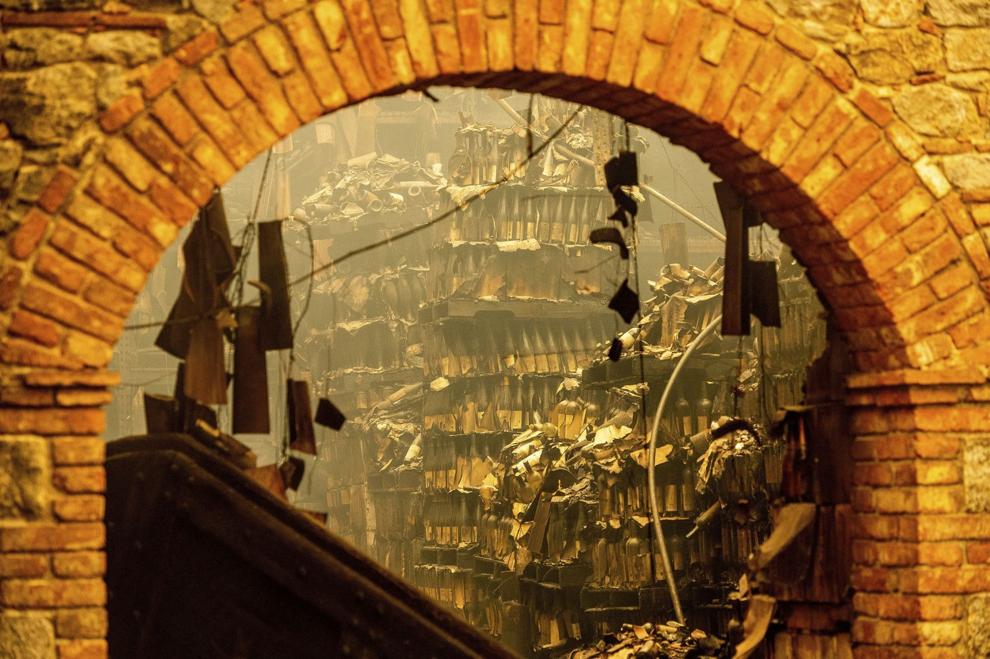 California Wildfires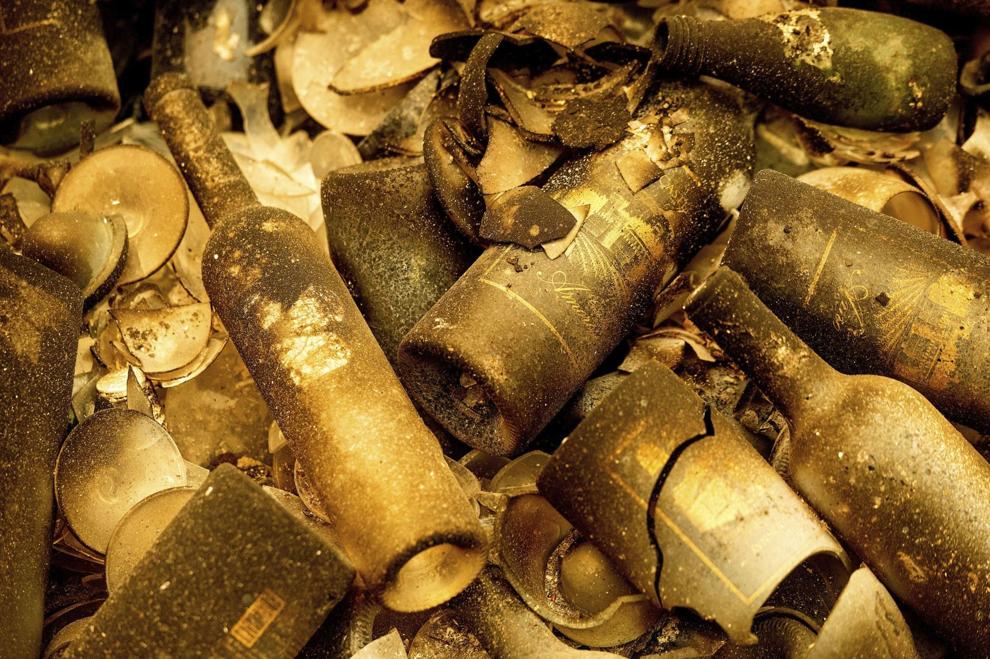 California Wildfires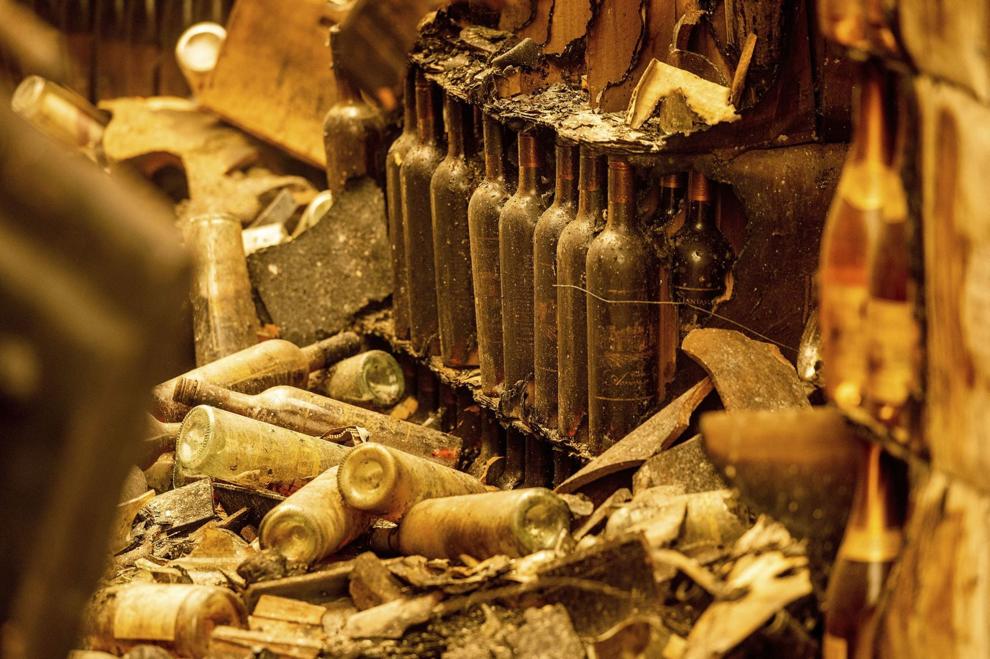 California Wildfires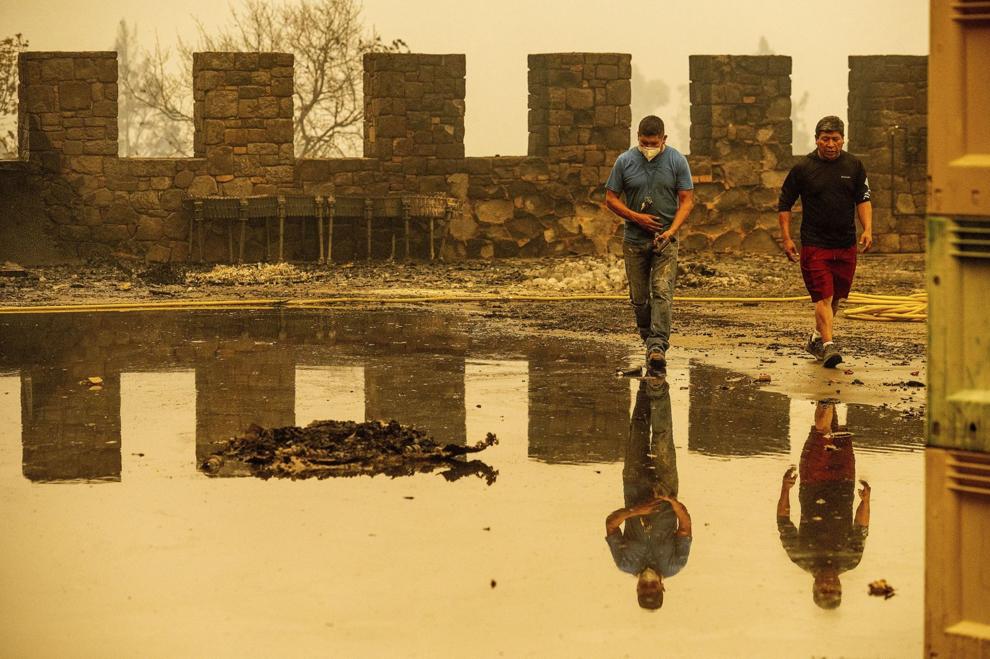 California Wildfires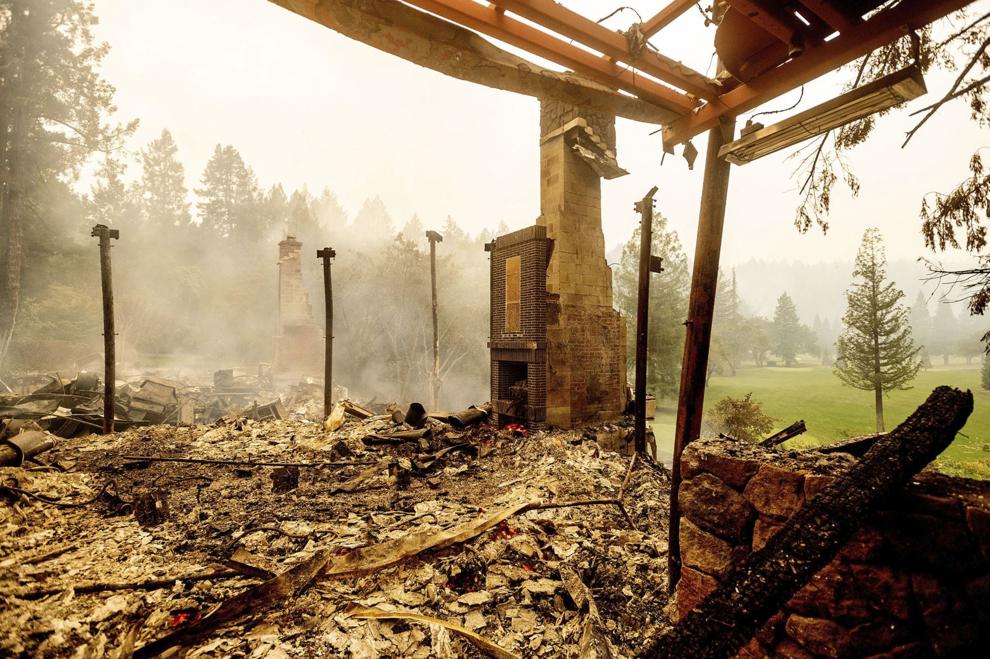 California Wildfires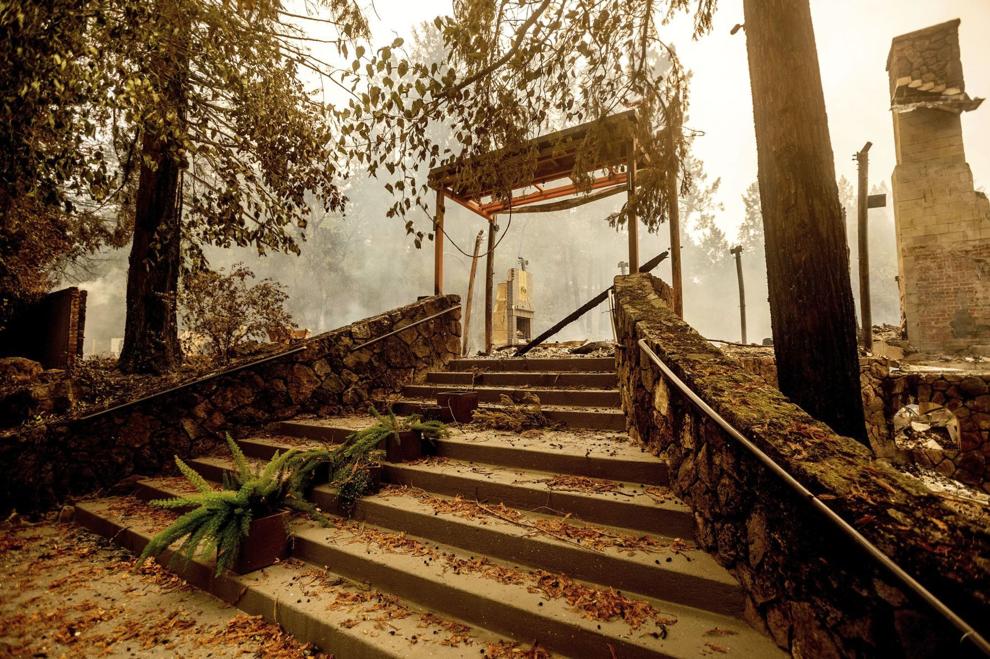 California Wildfires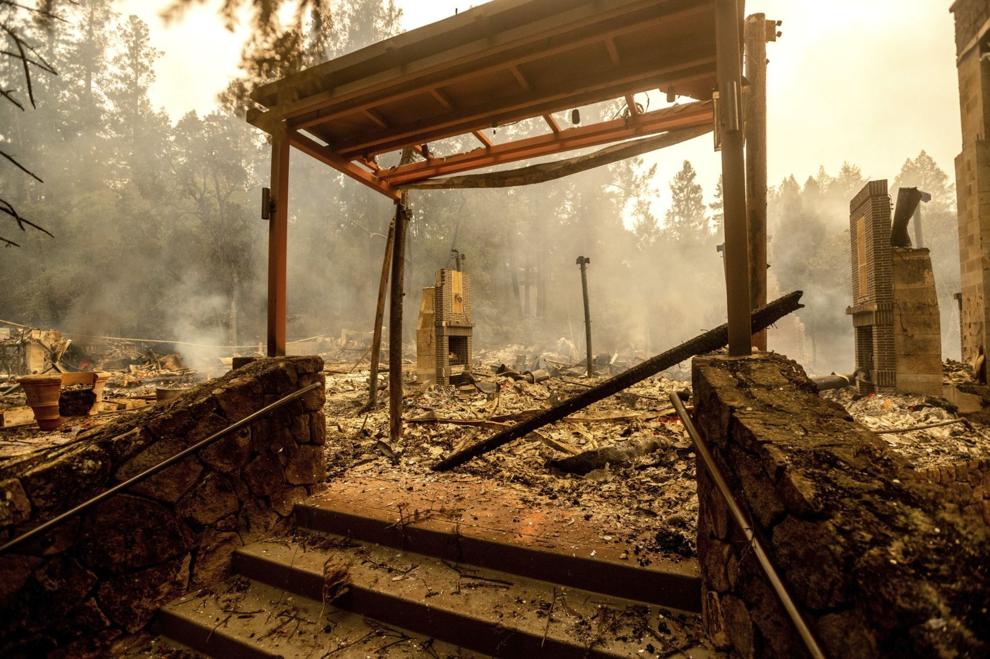 California Wildfires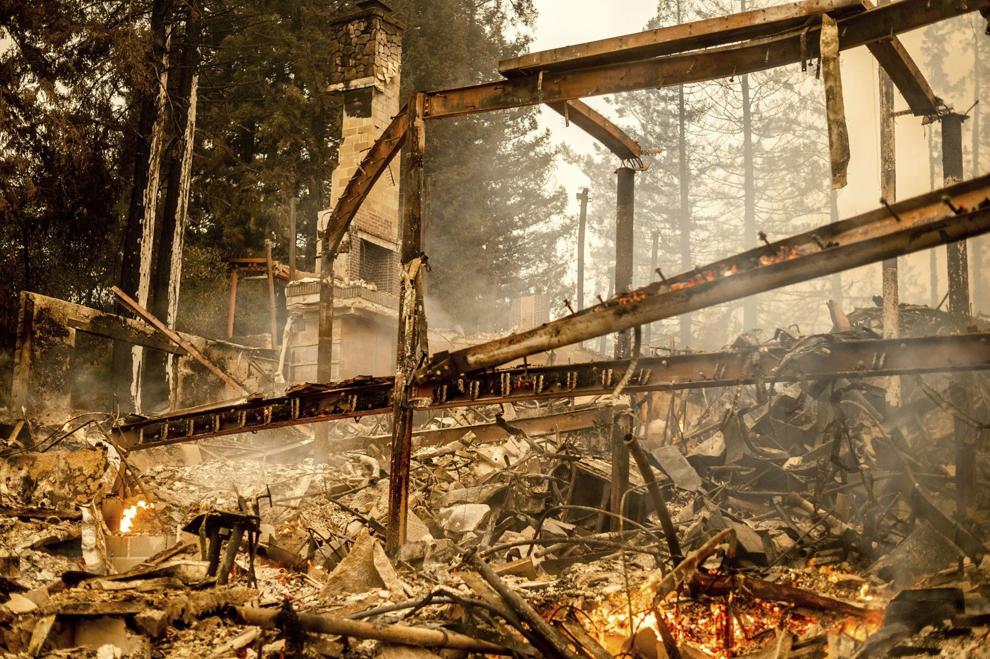 California Wildfires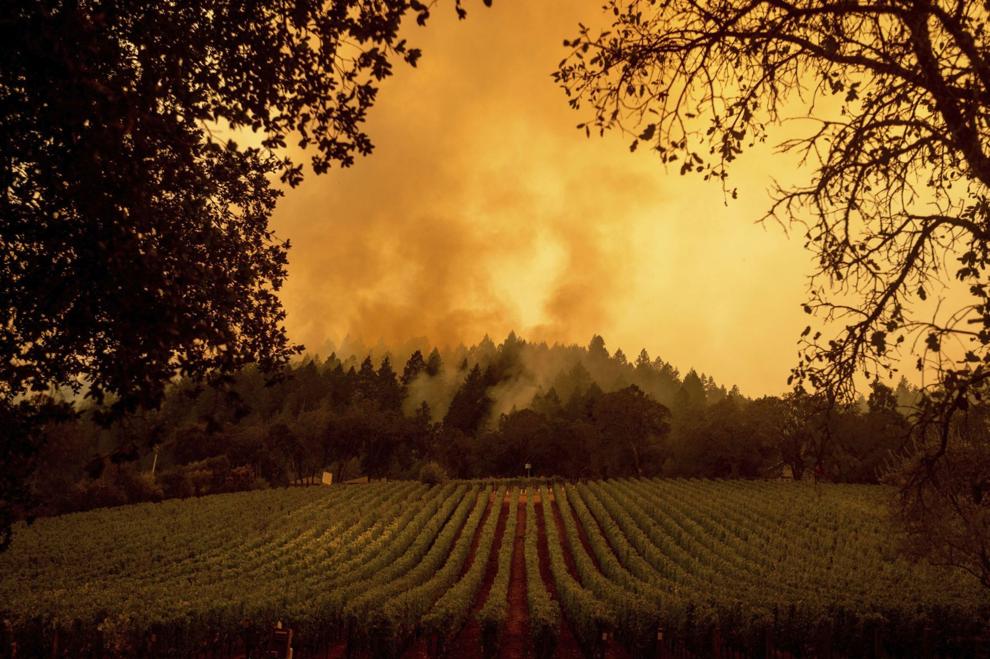 California Wildfires