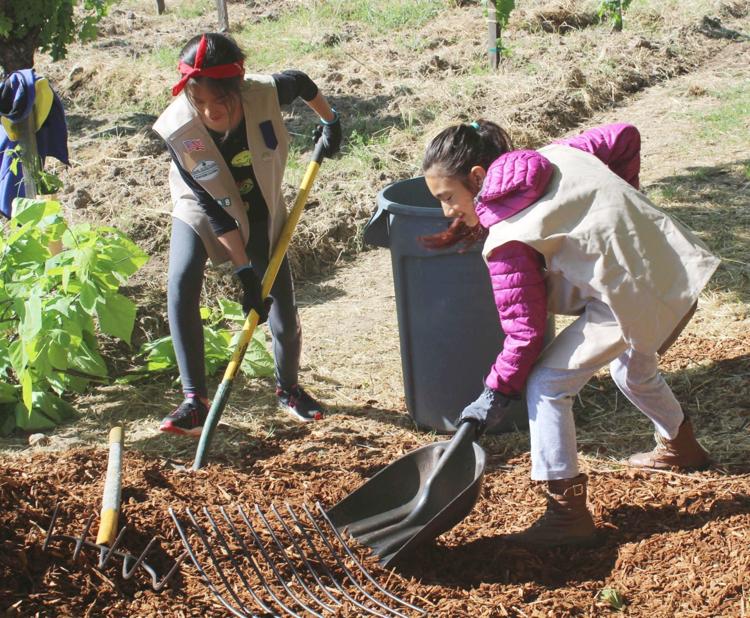 If the playgrounds and picnic tables at Crane Park look cleaner and the bushes at Lewis Station Park look less like an untamed jungle, thank the army of volunteers who participated in Saturday's Spruce Up St. Helena.
Interim Police Chief Tim Foley greeted volunteers at a rallying point outside the St. Helena Public Library and dispatched them to one of several places around the city, including the library itself, Crane Park, Lewis Station Park and the Carnegie Building.
"It's a great opportunity for the community to get together and give back to the city in some way," Foley said. "It ranges from young people to people who are probably older than me. It's been great."
More than 30 volunteers pitched in, plus city staff from the Public Works, Recreation and Police departments.
The event was inspired by Foley's own experience with the San Francisco Police Department's Park Station in Haight-Ashbury, where a day was set aside for sweeping streets, painting over graffiti, and "making the street sparkle," Foley said.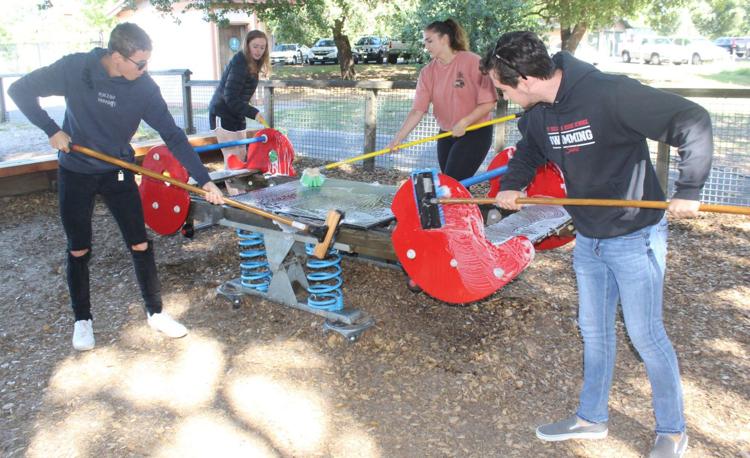 He brought the idea to his next job in Nevada City and later mentioned it to Mayor Geoff Ellsworth, who thought it would be a great fit for St. Helena.
Five members of Norma Ferriz' Girl Scout troop used pitchforks and shovels to spread mulch outside the library. Laid against the side of the building, the mulch provides weed control in lieu of Round-Up, which city workers no longer use.
Students from St. Helena High School's Interact Club and Leadership class washed play structures and repainted picnic tables at Crane Park.
"We're just trying to make it cleaner for all the kids who like to play here," said Mia Pelosi, president of the Interact Club.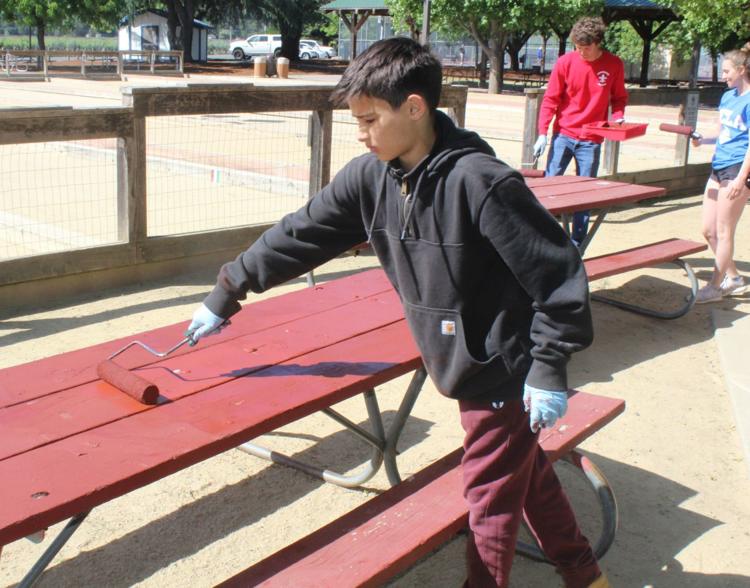 "It's pretty impressive for kids to get out of bed on a Saturday morning and come out here," said Kathleen Patterson of the St. Helena Rotary Club, which sponsors the Interact Club.
"They've been a huge help," said Carlos Uribe, maintenance manager for the city of St. Helena.
Bob and Harolyn Thompson volunteered to pull weeds around the Carnegie Building.
"We walk by here six times a week, so there's a selfish component in this," Bob Thompson said with a laugh.