Water Audit California sued the City of St. Helena this week over its management of water.
The watchdog group says the city is violating its "public trust" responsibilities relating to the Napa River and its aquatic habitat. It cites the city's policies on groundwater pumping, well permitting, and water consumption by vineyards and wineries.
The claims are similar to ones Water Audit made against Napa County in a separate lawsuit filed earlier this month. Both lawsuits claim that local water policies need to account for the hydrological relationship between groundwater extraction and surface flows in streams like the Napa River.
Support local news coverage and the people who report it by subscribing to the Napa Valley Register. Special offer: $3 for your first 3 months!
Water Audit's lawsuit against St. Helena also alleges poor documentation of water use at the Stonebridge wells and water deliveries to vineyards, wineries and Meadowood.
"There doesn't appear to be enough information available about water availability for anyone to make informed decisions, or for the public to understand what is going on," Grant Reynolds, a director of Water Audit, said in a statement.
Water Audit is seeking a fuller accounting of water deliveries and the relationship between groundwater extraction and surface flows in the Napa River. The suit seeks a court order stating that "groundwater which is hydrologically connected to surface flows is protected by the public trust doctrine and must be protected in a matter consistent with the public trust."
Water Audit is also requesting a legal injunction preventing the city from issuing new well permits "until such time as the Court determines that they are not in violation of their public trust duties."
Months of negotiations between Water Audit and the city resulted in a joint statement issued in February in which the city agreed to collect water level and extraction data from wells, provide a summary of the data to the public, conduct a comprehensive review of the water system, develop new protocols for use of the Stonebridge wells, work with Water Audit on installing stream gauges at local waterways, and consider "impacts to public trust resources" in evaluating well permits and water connections.
Water Audit's lawsuit claims the city failed to provide water data referenced in the joint statement, resulting in the new litigation.
City Attorney Ethan Walsh said the city was just served with the lawsuit, so he couldn't comment on the substance of the complaint.
"However, I can say that I am extremely disappointed that Water Audit has decided to take this approach," Walsh said. "The City worked extensively and in good faith with Water Audit to develop a collaborative approach to acquiring the scientific data needed to make informed decisions on how to best protect our public trust resources.
"Rather than working with the City to move that process forward, Water Audit has decided to abandon a collaborative approach and instead file a lawsuit against the City. It makes you wonder if they were ever truly committed to working with the City to protect our natural resources, or simply trying to collect information to use in their next lawsuit.
"It is especially disappointing at a time when the City and its citizens are taking extraordinary measures to conserve and protect our water resources in the face of extreme drought conditions. Now, the City will be forced to spend taxpayer dollars on litigation, which could otherwise be spent on other important public needs, including addressing the City's water challenges. It is difficult to imagine how that is in the public interest."
Before the dispute over groundwater, Water Audit sued the city in 2016 over the diversion of water into Bell Canyon Reservoir. It threatened to sue the city in 2017 over the delayed removal of the Upper York Creek Dam, which the city removed in 2020.
The latest legal dispute takes place as St. Helena water customers are subject to water rationing due to a Phase II water emergency.
Water system operators are maximizing the use of St. Helena's Stonebridge wells and its Napa water connection to limit reliance on Bell Canyon Reservoir, which is at less than 40% of capacity amid a severe drought.
"When water managers are asking people to cut back their personal water use, residents deserve honest accounting of the community's water assets," Reynolds said in a statement. "At the very least, planners should not approve new commercial well permits if existing use is drying our waterways and pushing endangered species closer to extinction."
Photos: St. Helena High School graduation, 2021
St. Helena High School Class of 2021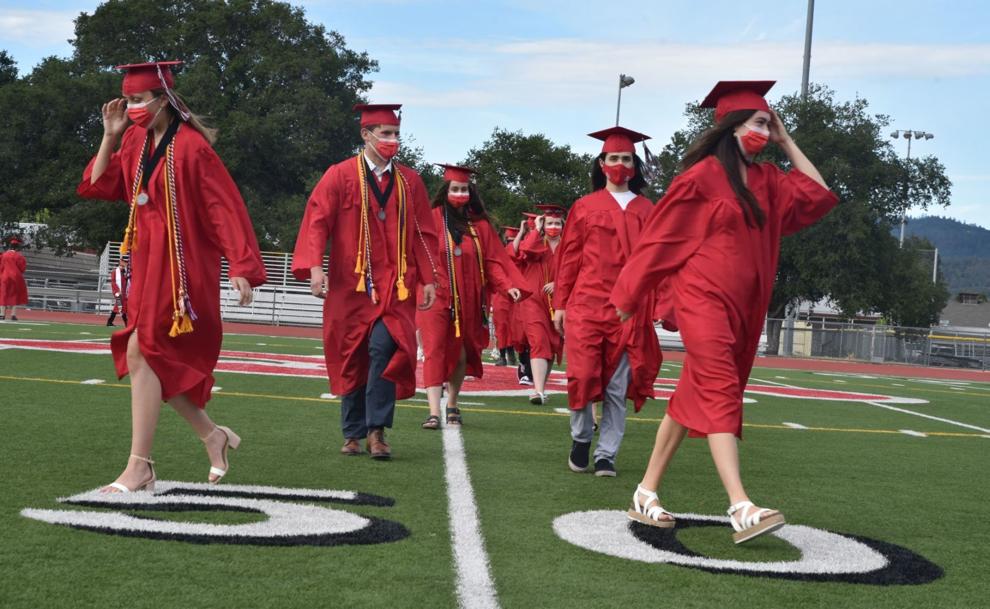 Reid Ivanoff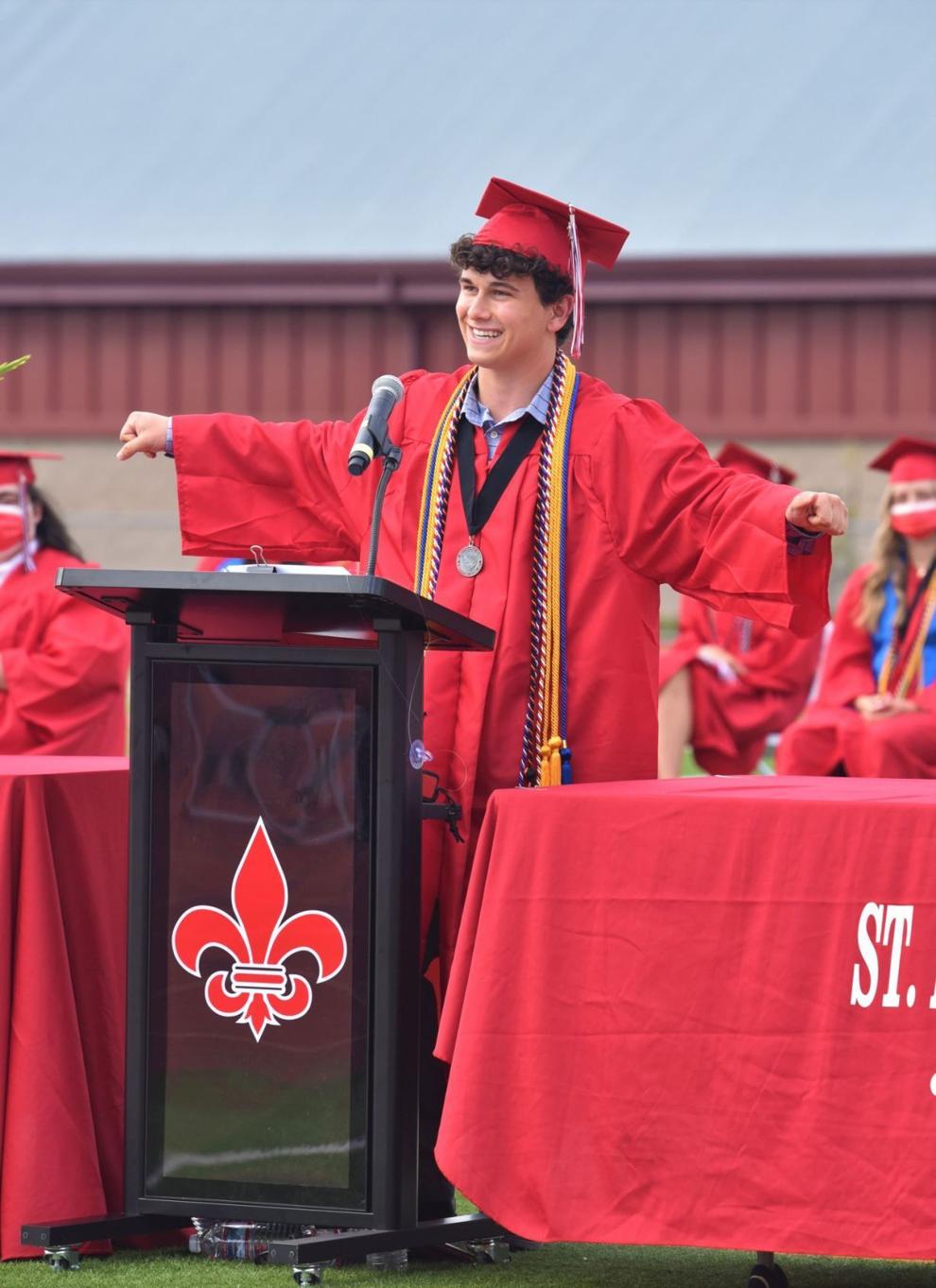 Carter Dahline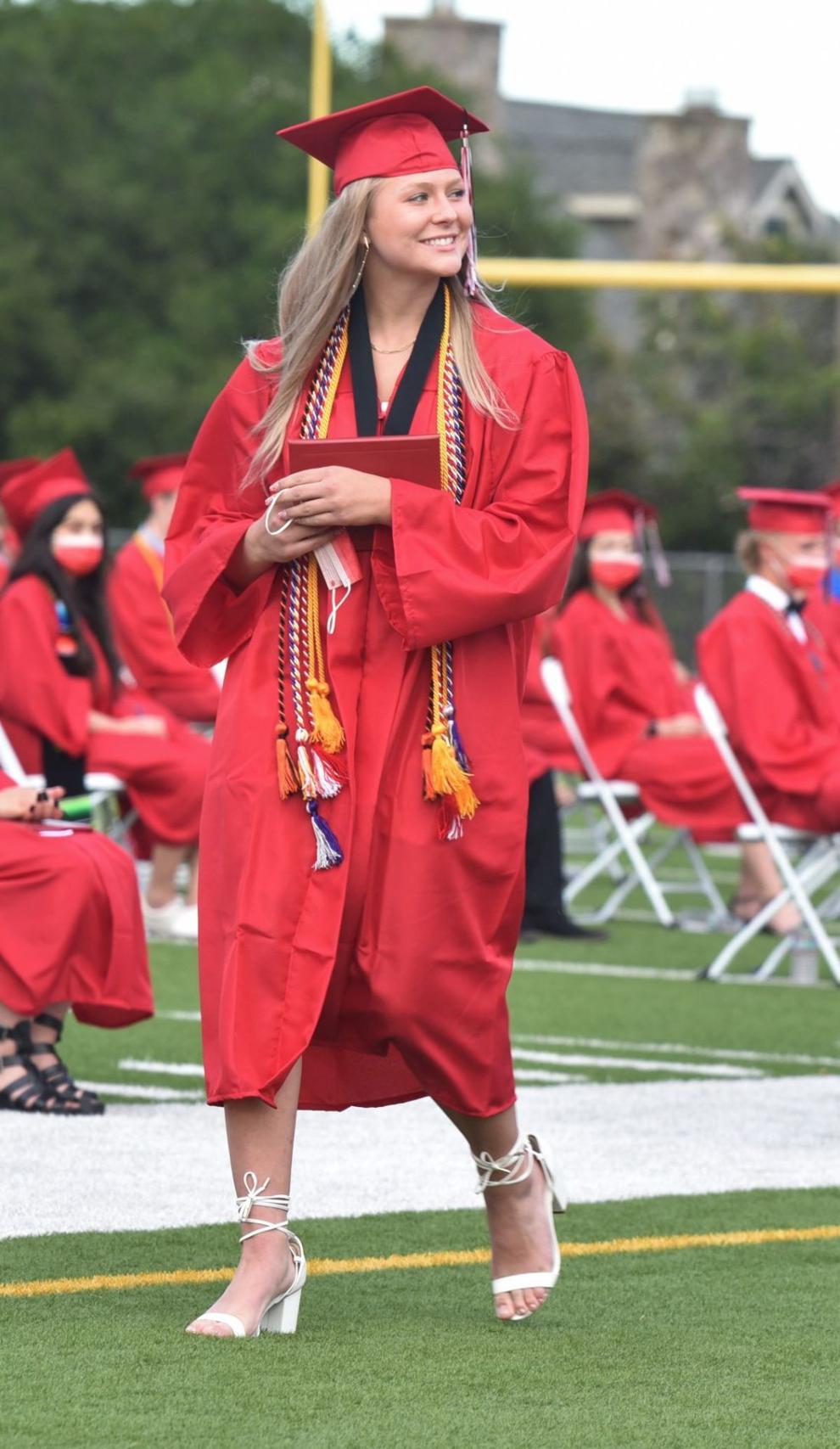 St. Helena High School graduation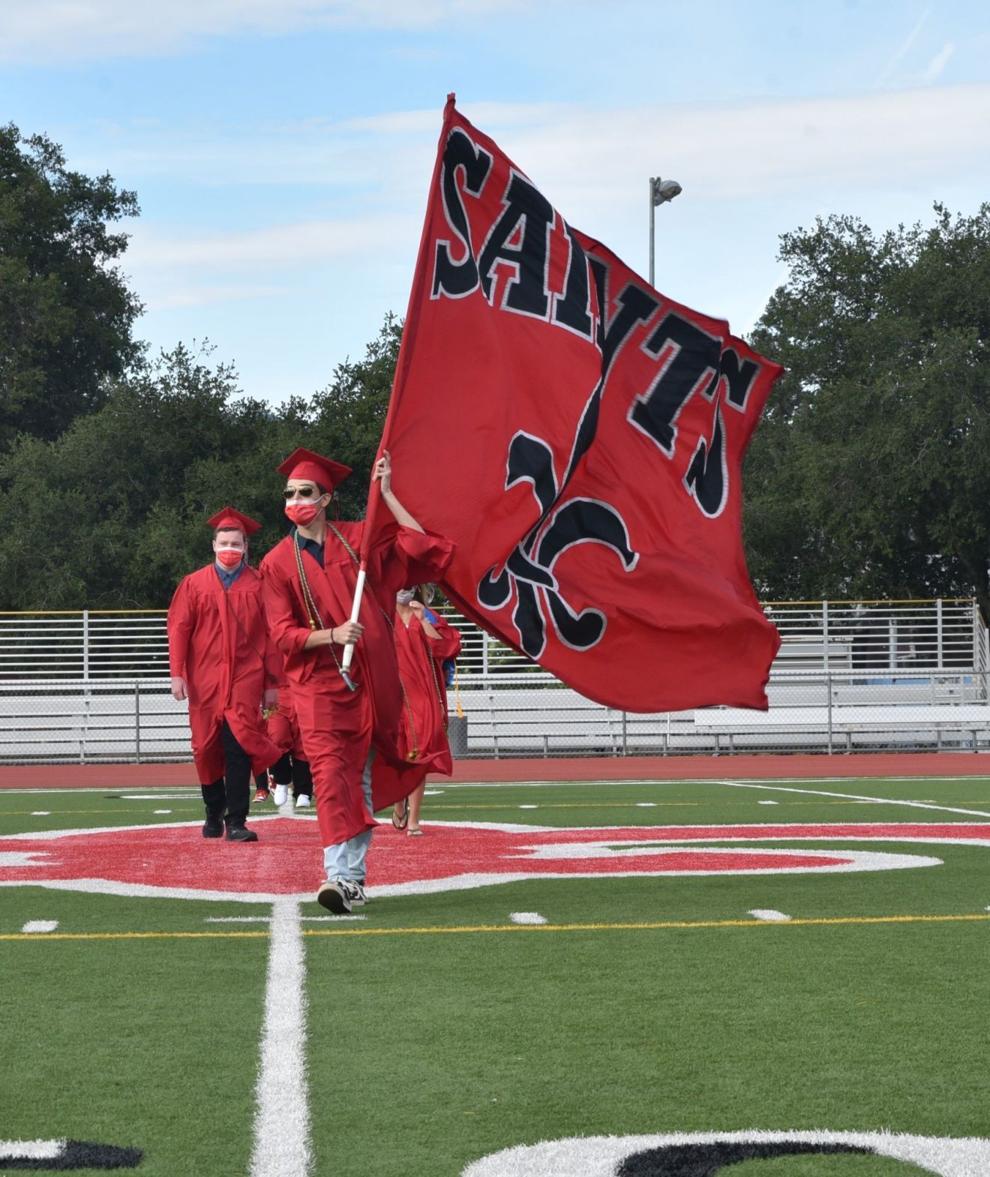 Fawad Muhammad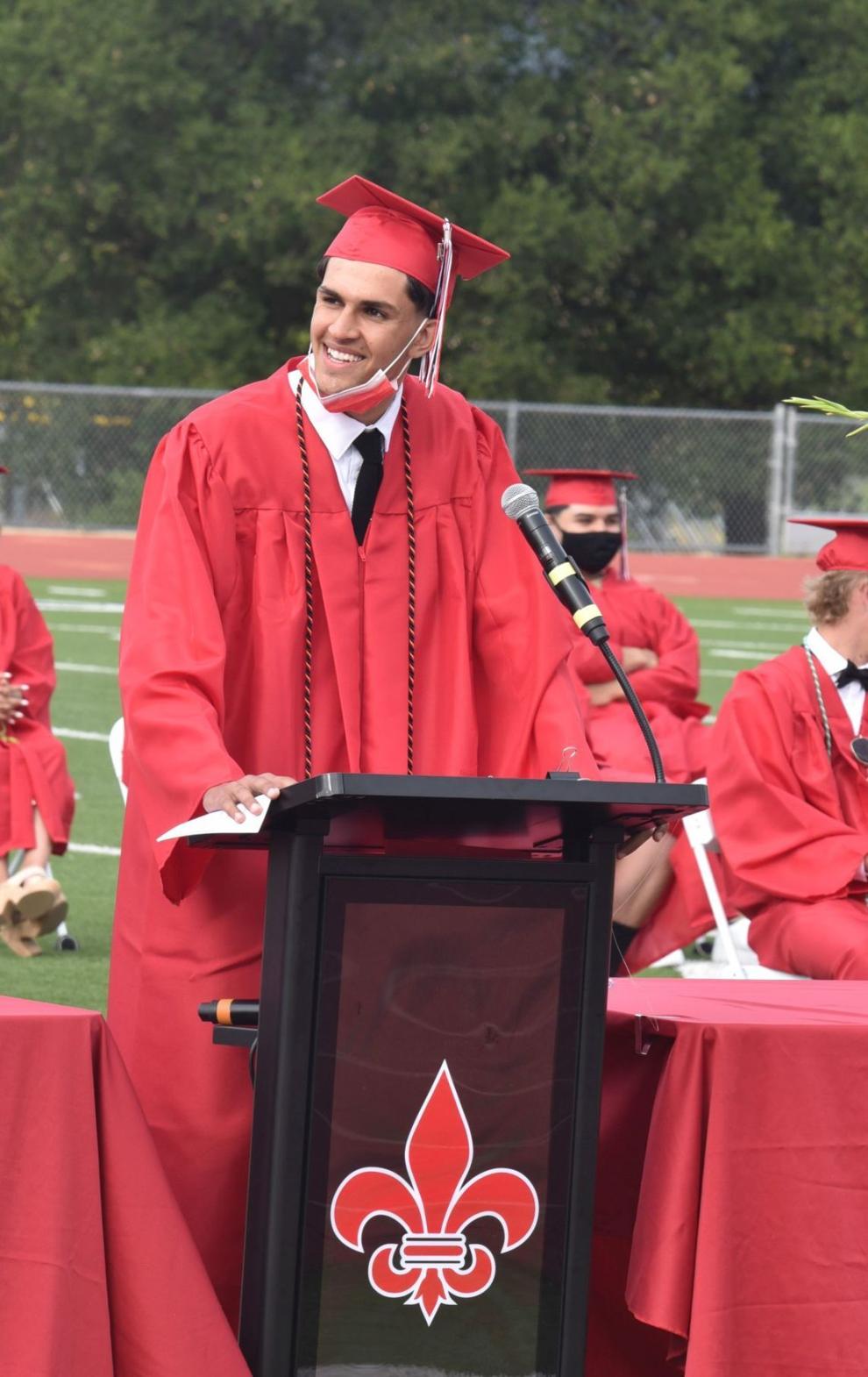 Sharon Lagunas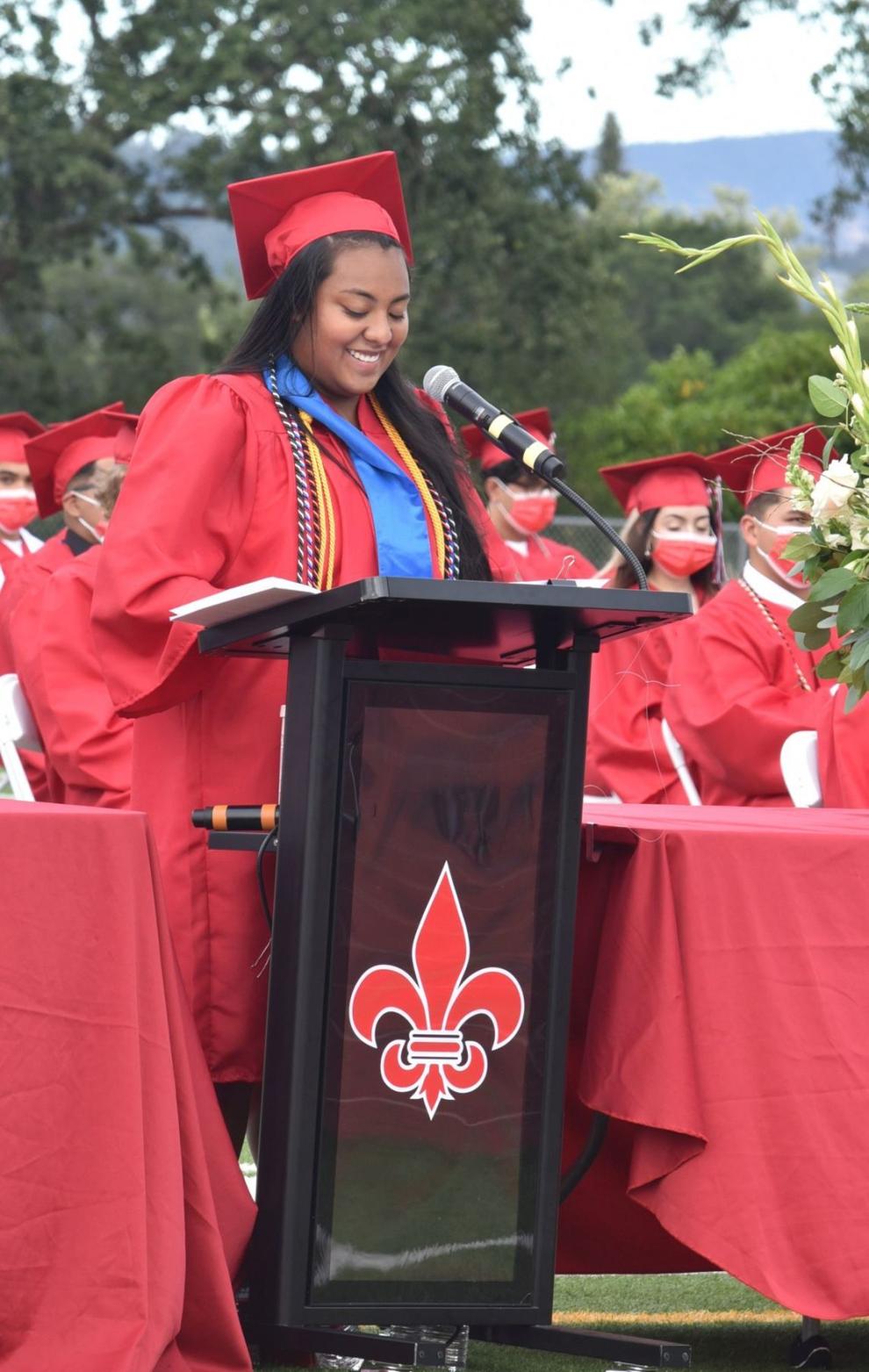 St. Helena High School graduation

Jayson Adkins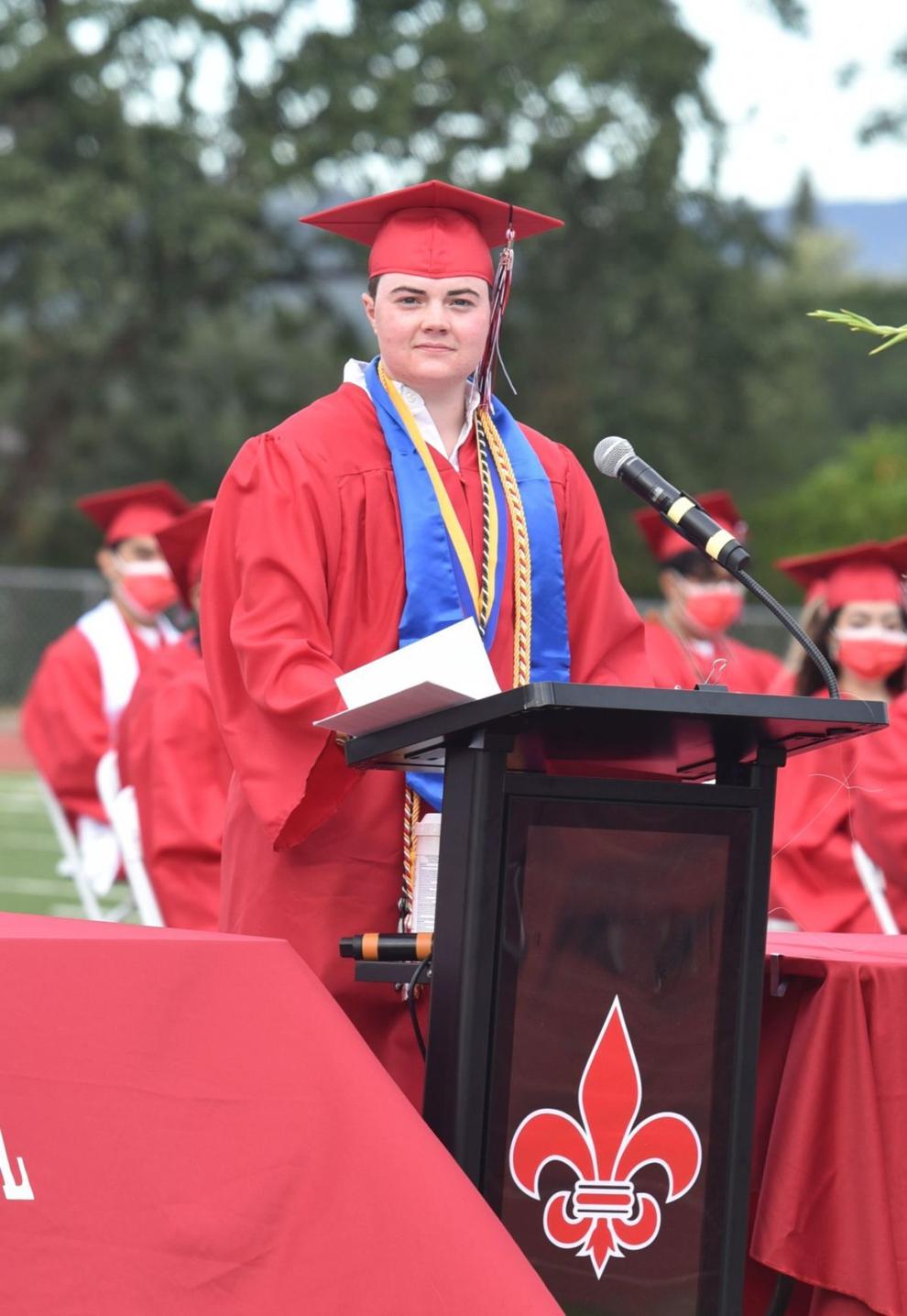 Megan Schweiger
St. Helena High School diploma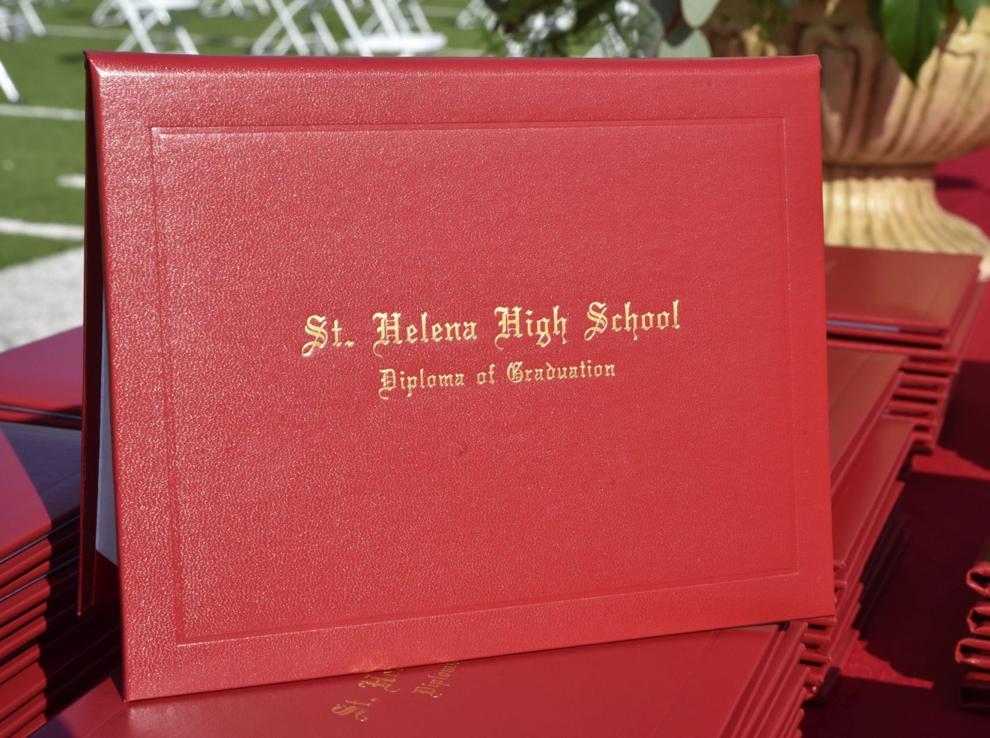 St. Helena High School graduation, 2021

Class of 2021 throws caps