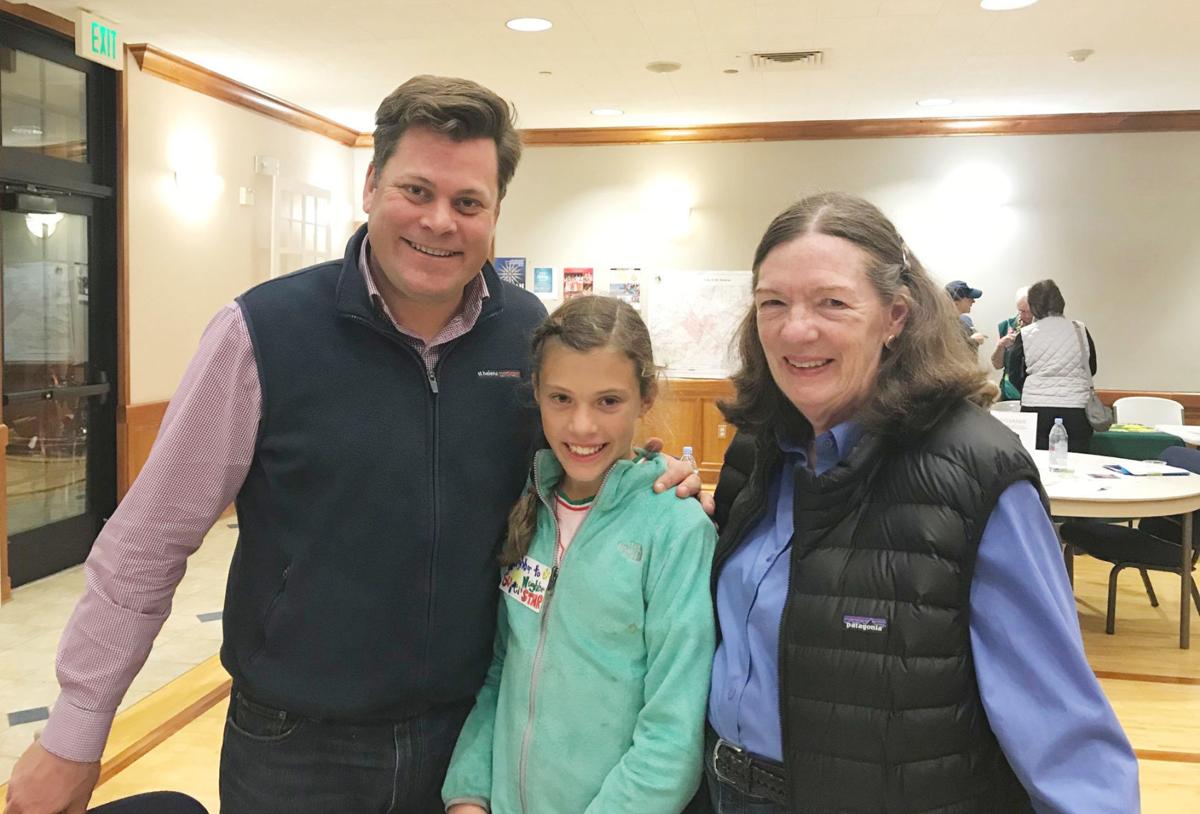 Preparedness was the watchword as dozens of St. Helenans gathered Tuesday night to discuss emergency readiness and strengthen neighborhood bonds.
The meeting was held at Grace Episcopal Church and included remarks from Mayor Geoff Ellsworth, Fire Chief John Sorensen, Police Officer Fil Bianco, Paula Brooks of the Napa Communities Firewise Foundation, City Councilmember Anna Chouteau, and the Rev. Amy Denney Zuniga.
The meeting took place hours before PG&E's latest Public Safety Power Shutoff took effect at 7 a.m. Wednesday. According to PG&E maps, the outage affected customers near Silverado Trail and much of St. Helena's west side.
The utility planned to begin inspecting lines and restoring power Thursday morning. A Community Resource Center is operating from 8 a.m. to 8 p.m. Wednesday in the St. Helena Catholic School parking lot at the corner of Oak Avenue and Tainter Street.
At Tuesday's preparedness meeting, Ellsworth urged people to keep two to three days of non-perishable food and water for humans and pets. Zuniga displayed her family's go bags, grab bags and emergency kit.
"There's roughly one first responder for every 100 people, so we have to be ready to help ourselves and our neighbors in the event that the first responders can't get to us," Ellsworth said. "So it's important to learn who our neighbors are and how to communicate with them."
Chouteau, Grant and Gail Showley and Norma Ferriz have been developing a Neighbor to Neighbor program, representing 13 neighborhoods around St. Helena. Captains from each zone are encouraging their neighbors to share contact information and stay informed during an emergency by signing up for Nixle (text your zip code to 888777) and city emails.
"This is going back to 150 years ago when we all knew our neighbors," said Grant Showley. "Within each neighborhood council, you get to know your neighbors, find out what supplies they have, and learn what medical needs they might have. So that when there's a disaster we can help each other until the first responders can help us, which might be 48 to 72 hours."
One of the busiest neighborhood captains has been 10-year-old Alexandra Heil, who's knocked on doors, left flyers and collected contact information along Pope Street, Paulson Court, Mariposa Lane and at Silverado Orchards.
"It's important for safety, and so that we can get to know each other better," Heil said.
The group's next goal will be to set up neighborhood councils in the unincorporated areas outside St. Helena, Showley said.
Talk to your neighbors to get in touch with your local neighborhood captain. Information about the Neighbor to Neighbor program will also be posted on the city's website, cityofsthelena.org.
Tuesday's meeting also included representatives of Napa Community Animal Response Team (CART), Napa Valley Community Emergency Response Team (CERT), UpValley Family Centers, Catholic Charities of the Diocese of Santa Rosa, and landscape designer Edie Kausch, who displayed fire-retardant plants.
Be the first to know
Get local news delivered to your inbox!