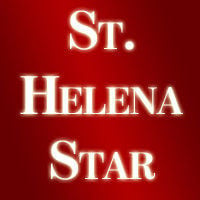 On Saturday, May 18, NIMBASH 2019, Nimbus Arts' tenth annual interactive arty party and auction, dazzled more than 430 art lovers from the Napa Valley and beyond who didn't let the rain stop their celebration.
NIMBASH 2019 raised over $660,000 -- a new record for our annual event. The funds raised at NIMBASH constitute about 50% of Nimbus Arts' annual budget and also help us to make art programs and education accessible to everyone in our community.
Our special thanks go out to:
• Rodney Friedrich and Vineland Station for providing the fabulous venue for this year's tenth annual NIMBASH and for all his help with our studio expansion and improvements!
• We are grateful for the patience and generosity of our neighbors; thank you Napa Soap Company, Trujillo Wines and Behrens Family Winery.
• To the exceptional food and wine artisans serving throughout the NIMBASH reception, we value you and thank you for your delicious offerings and support!
• We are so grateful to Oak Avenue Catering for their delicious NIMBASH 2019 Home-Cookin' Feast.
• We extend our sincere and heartfelt appreciation to our friends, artists, and community members who have donated art, products and services to the NIMBASH auction.
• A very special "shout out" to the Ehlers Society and their crew, for creating the most imaginative and stunning NIMBASH fashion show and projection artistry for the tenth year!
• Our deep thanks to Joleen & David Hughes, Level, Calistoga, CA, and Julia Field, Field Art Works, Seattle, WA, for creation of the promotional materials, video, and slide show.
• Heartfelt thanks to quilting artist Louise Hornor and embroidery artists Lucy Freeman, Rebecca Ringquist and @mooshiestitch for allowing us to use images of their beautiful hand work in our live auction slides and display panels.
• We are so grateful to Karen Aldoroty and everyone at 55 Degrees for expert handling and storage of the outstanding wines served and sold at NIMBASH.
• A special tip of the hat to the talented and dedicated Nimbus Arts Board of Directors, Leadership Circle, and donors (large and small) who sustain us. You provide us with a guiding light, steadfast dedication and continual support.
• We are delighted to acknowledge and thank our 2019 NIMBASH Sponsors: Adventist Health St. Helena, Beckstoffer Vineyards, BNY Mellon Wealth Management, Farella Braun + Martell LLP, Malloy Imrie & Vasconi Insurance Services LLC, Martin Design, Melody Ray Flowers, Nadalié USA, Napa Valley Art Supply, Napa Valley Vintners, Pixelfete, St. Helena Optometry, Vineland Station, Walker Construction, Wiedmann Sculpture Studio, Wine Service Cooperative. Special thanks to our first-ever Fashion Show sponsor, Bettina Bryant.
• Profound thanks to 3.1 Phillip Lim for their many generous contributions throughout the year and for sponsoring an amazing pre-NIMBASH dinner benefiting Nimbus Arts and celebrating the launch of More Than Our Bellies - A Cookbook by Phillip Lim & Viviane Sassen.
• Our special, loving recognition to the many artists, community members, those who attended the weekly community work parties, and the mighty Nimbus team who have donated their time, talents and good humor to the production of NIMBASH 2019. Your community effort, passionate creativity, and grand labor of love are what make NIMBASH such an original event!
And finally, our deepest thanks to our entire community for your support, generosity, and creativity.
NIMBASH 2020 will return to our Vineland Station home on Saturday, May 9, 2020.
Catch the latest in Opinion
Get opinion pieces, letters and editorials sent directly to your inbox weekly!