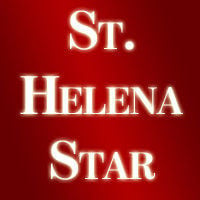 The annual Ground Water Report is out. Bureaucratic, it is essentially unreadable.
Water Audit is suing St. Helena under the doctrine of public trust. Their arrogance is matched only by their ignorance. We have thousands of wells in Napa County — up and down the river -- legally pumping out millions of gallons of water, daily. The output of St. Helena's two piddly wells, as a percentage of water pumped is akin to filling a wine glass with water from a swimming pool, and claiming to lower the water level.
Knowing this, any intelligent judge will throw this case out on its face.
Page 62 of the report has a table that shows water "storage" underground, each year, from 1988 until today. (Don't think of it as a bath tub, or an "aquifer"). There are underground streams, "aquifers" at different depths; odd rock strata; volcanics, hot water stratae — you name it. That's why one well can be a gusher, and one 30 feet away can come up dry.
Water under the valley floor fluctuates a few thousand acre feet (AF), yearly (An acre foot is 326,000 gallons). It has been as low as 191,000 AF and as high as 222,000 AF. It has averaged 210,000 AF per year for 33 years.
Droughts are normal. 1954, 1959, 1976, and 1990 were drought years. St. Helena survived each one. Our family lost its well in the '70s drought.
This drought will be painful. Wells and springs will go dry. They will take longer to re-charge. People will suffer. Yet, St. Helena has more than enough water to get through it without draconian restrictions. We could provide water for all residents by changing our water policy for only one hour per day — maybe two.
Our "Safe Water Yield" is 1,900 AF. That is less than 1% of the 33 year average.
We use around 100 AF per month during the winter (November to April) and average around 200 AF per month from May through October. That comes to an average of 3 acre feet per day in the winter and 6 acre feet per day during the hot months.
St. Helena gets most of its water from Bell Canyon, two city wells, and Napa City (by contract).
Do the math. From today until Nov. 1 (4 months), we need roughly 200 AF per month, or 800 AF. Bell Canyon is 40% full. If we keep Bell Canyon above 25% capacity for fire protection, we can still get 300 AF from her. We have around 100 AF from our contract with Napa; plus, the Star just reported that Napa has promised an additional 145 AF.
So we have 545 AF of that 800 AF guaranteed. That means we only need around 255 AF of water from now until November — or 2 AF per day for the next 120 days. Where to get it?
During the drought in the late '70s, the city used a vineyard well off Dean York Lane. The meter and connection are still there. That well was said to be over 2,000 gallons per minute (gpm). The Indian Creek Vineyard on Pope Street has a well, alleged to be 3,000 gpm. The cemetery has a 700 gpm--connected to the city. The Adams Street well is 300 gpm. A well down by the reclamation ponds came in at 3,000 gpm, and the city capped it. In 2003, we were to drill a well there and then cancelled it. Go Figure.
A Galleron Lane well produces 1,800 gpm. Add to these the 650 gpm from the two city wells.
Negotiate with the farmers. By pumping one hour daily, these wells could produce 500,000 gpm -- 1.5 acre feet per day. Run them for two hours and we get 3 acre feet per day.
(During frost season, wells often run 24/7—spewing millions of gallons of water, hourly, and no one bats an eye).
What about subsidence? Couldn't we "over pump our aquifer?" First, there is no aquifer. Secondly, at an average of 210,000 acre feet of water under the valley floor, we're talking about pumping a thimble full of water compared to the total.
What about water quality? Until Bell Canyon in the '50s, we were all raised on untreated well water. We survived. We are in a drought.
We can do it for a year to two years until the dams fill up.
What about Ag? Valley floor vines will have access to that same 210,000 AF (ok, 209,750 AF average) just like they have every year.
What about the law suit? If they are going to sue us for using two wells, we might as well be sued for using five. Or, we could follow the science and extract a teaspoon of water from our humongous underground reservoir of 210,000 acre feet and not put a dent in our natural reserves.
Check out the week in cartoons
Jack Ohman, editorial cartoon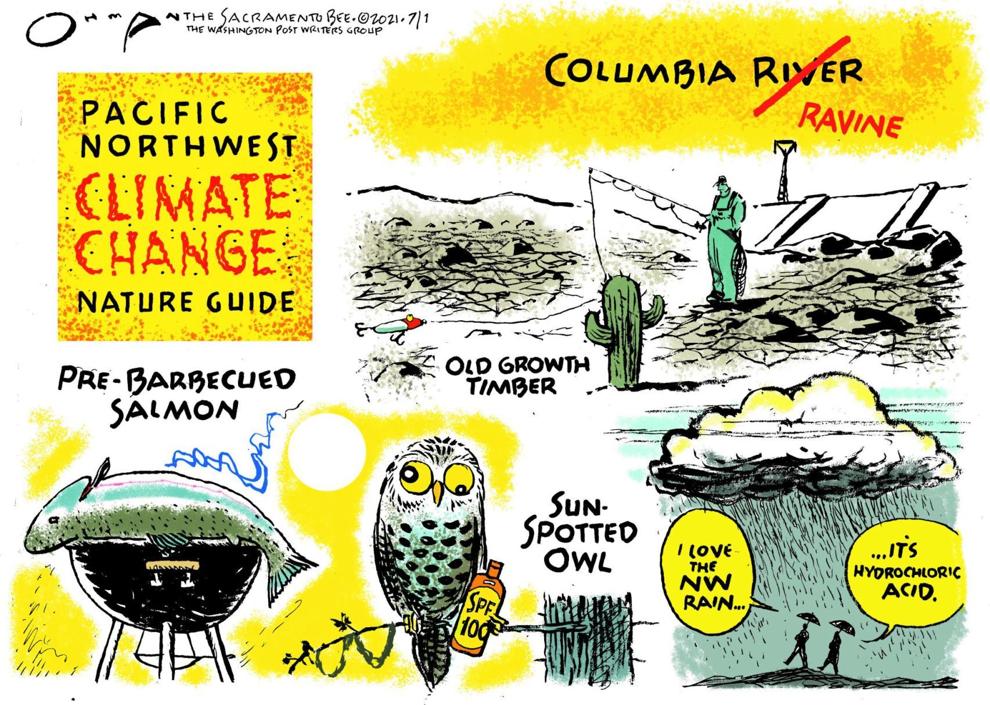 Tim Campbell cartoon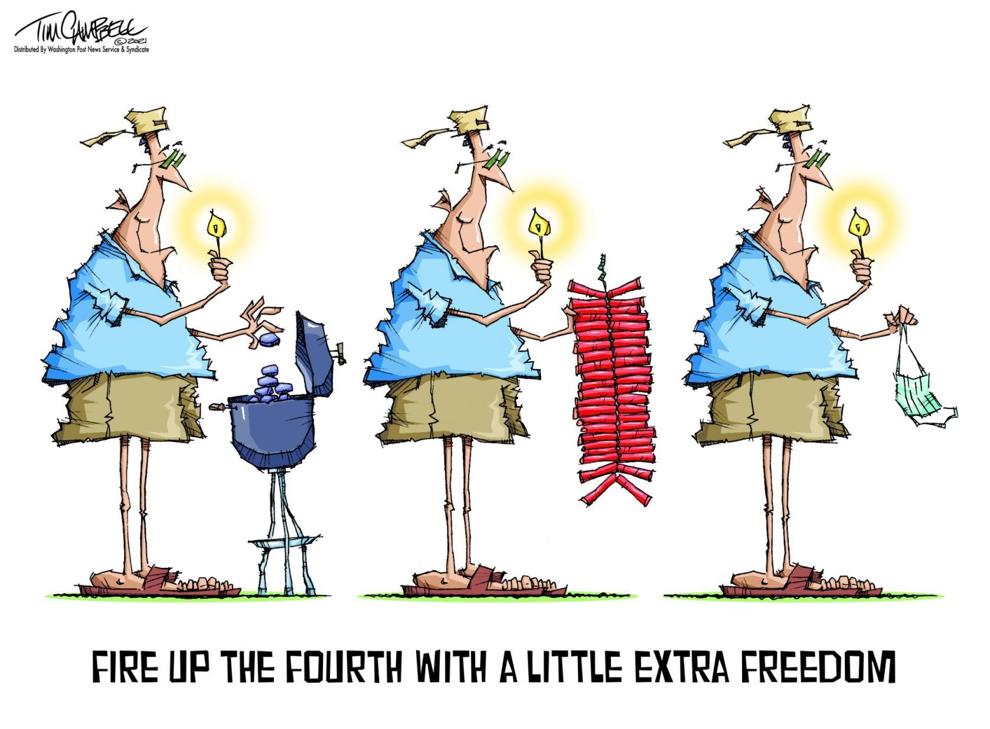 Jack Ohman, editorial cartoon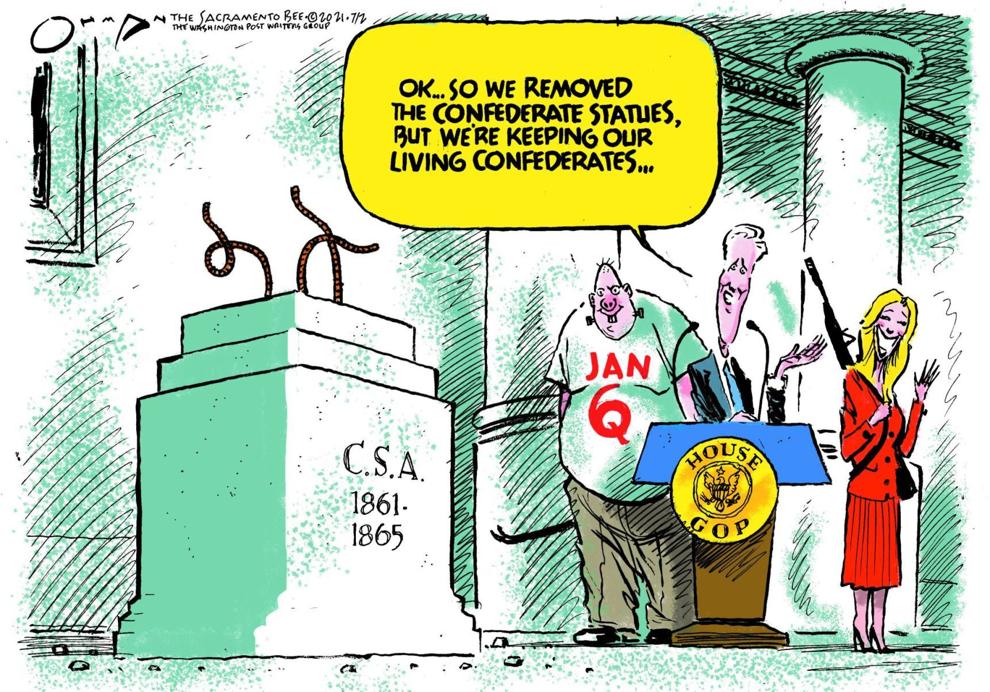 Jack Ohman, editorial cartoon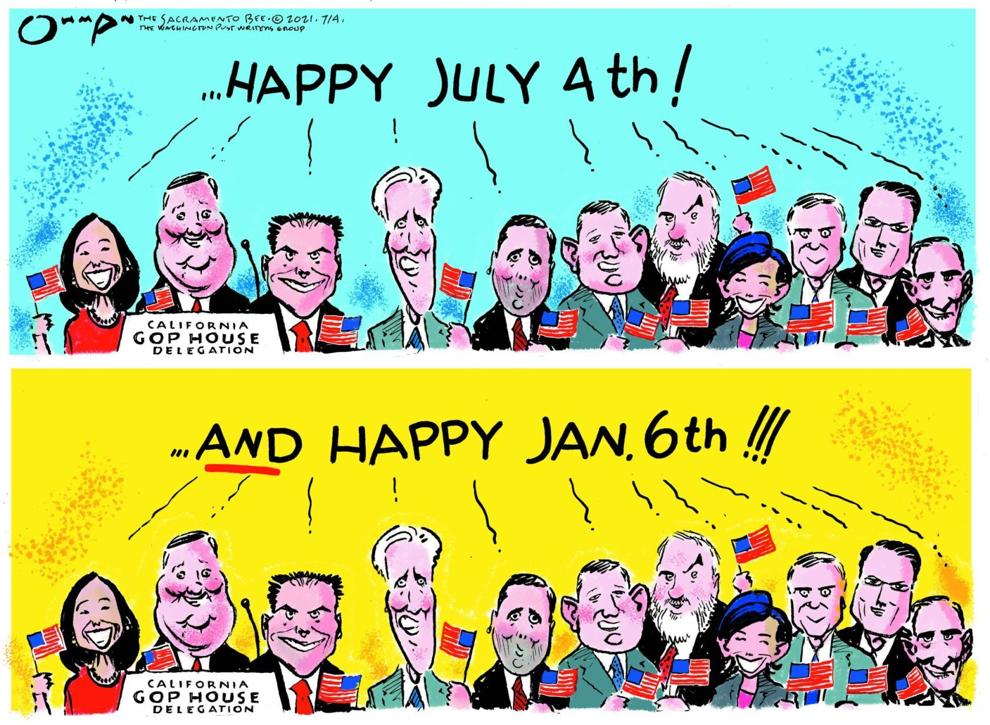 Jack Ohman, editorial cartoon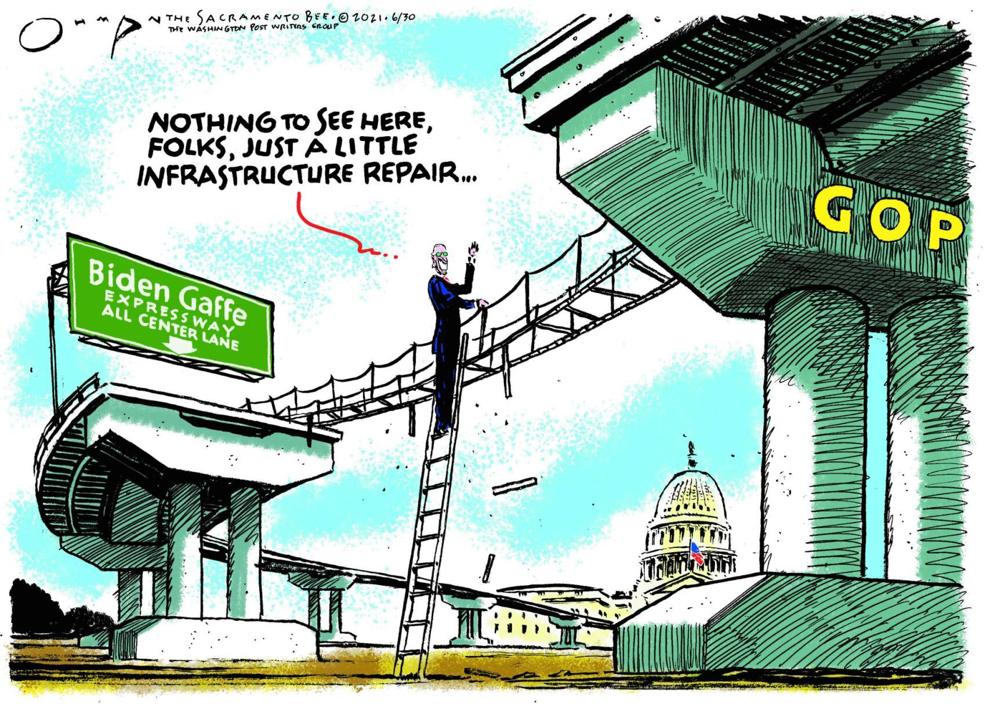 Tim Campbell cartoon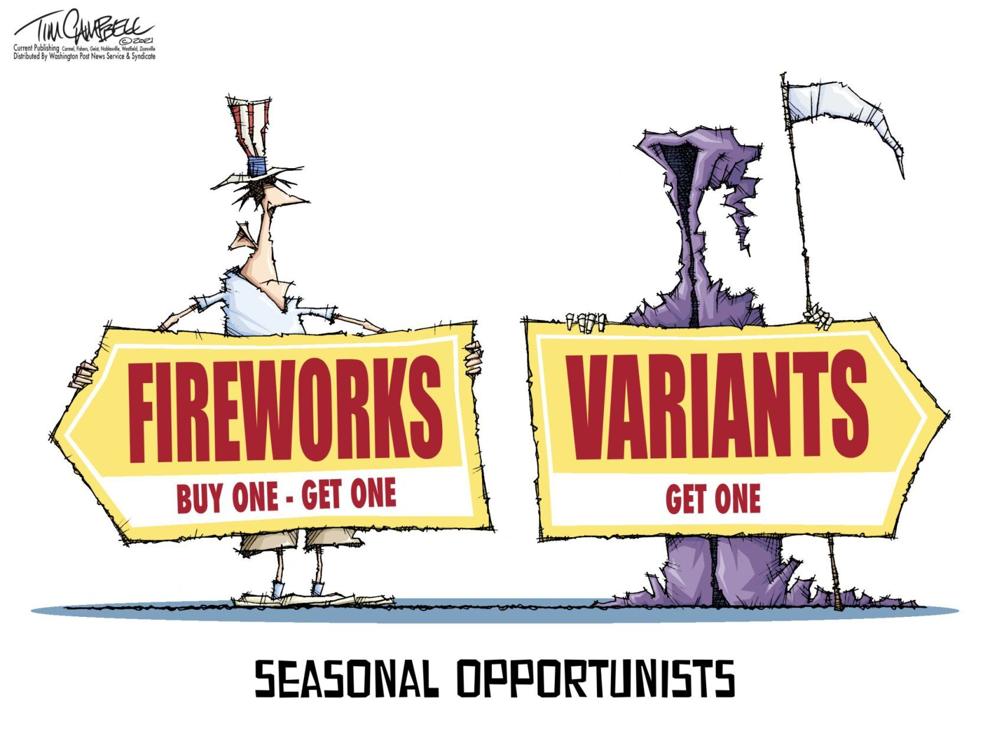 Clay Bennett cartoon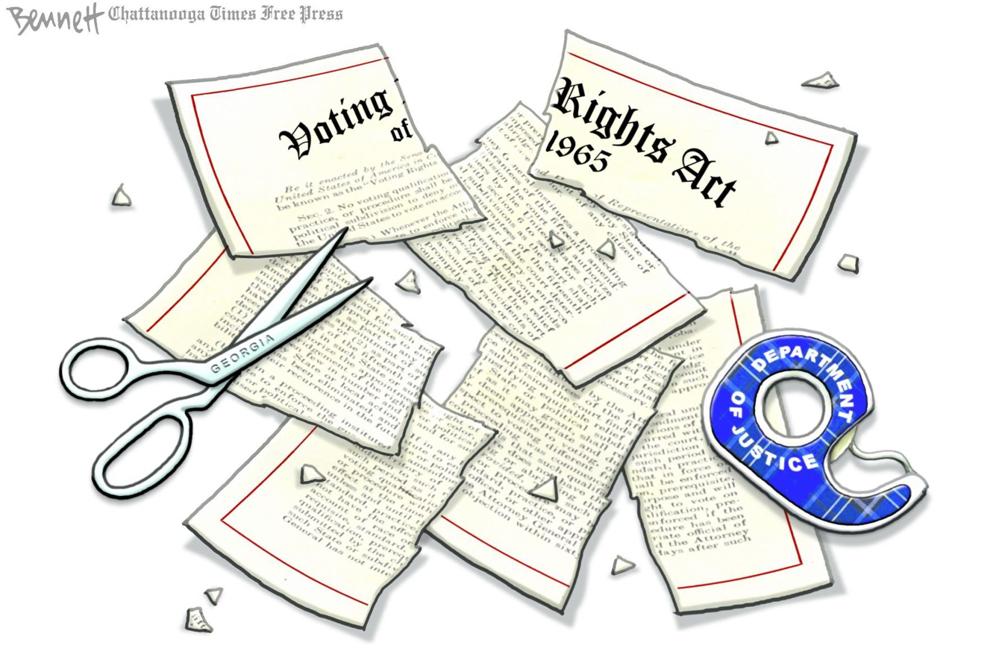 Clay Bennett cartoon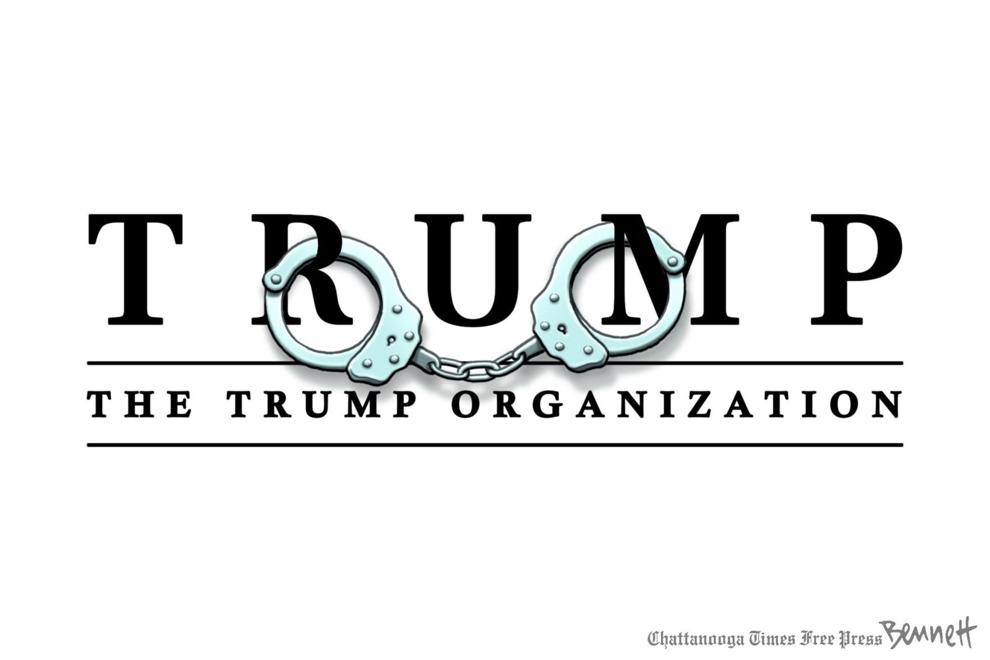 Clay Bennett cartoon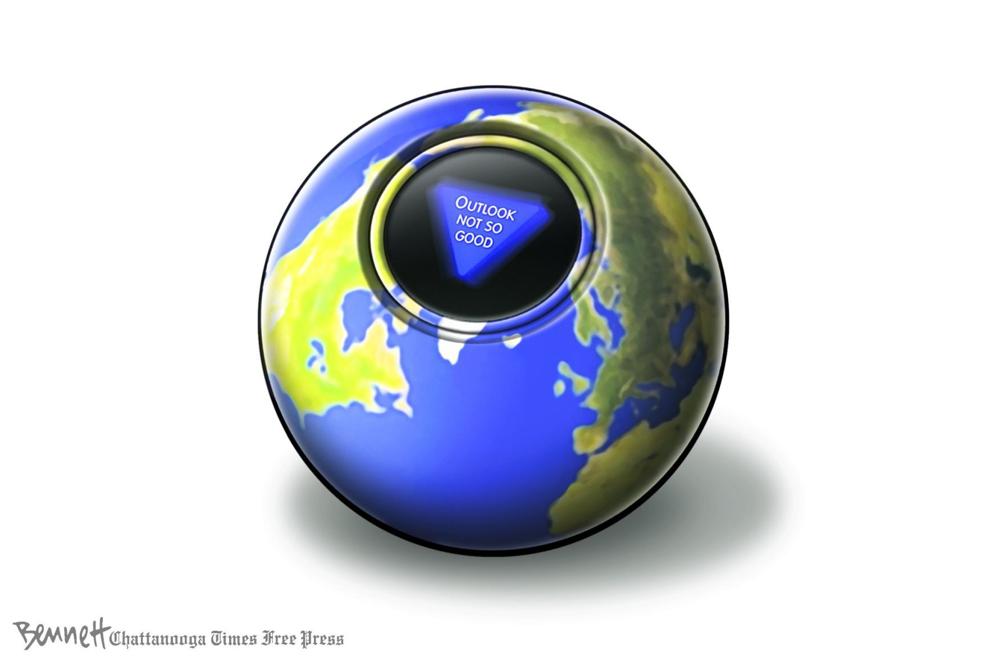 Clay Bennett cartoon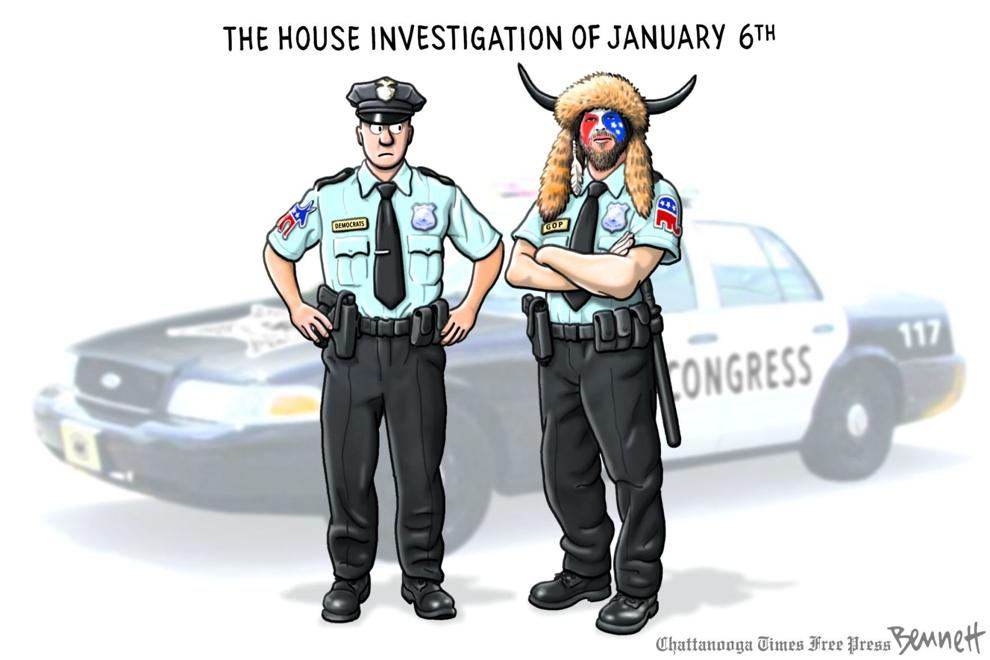 Clay Bennett cartoon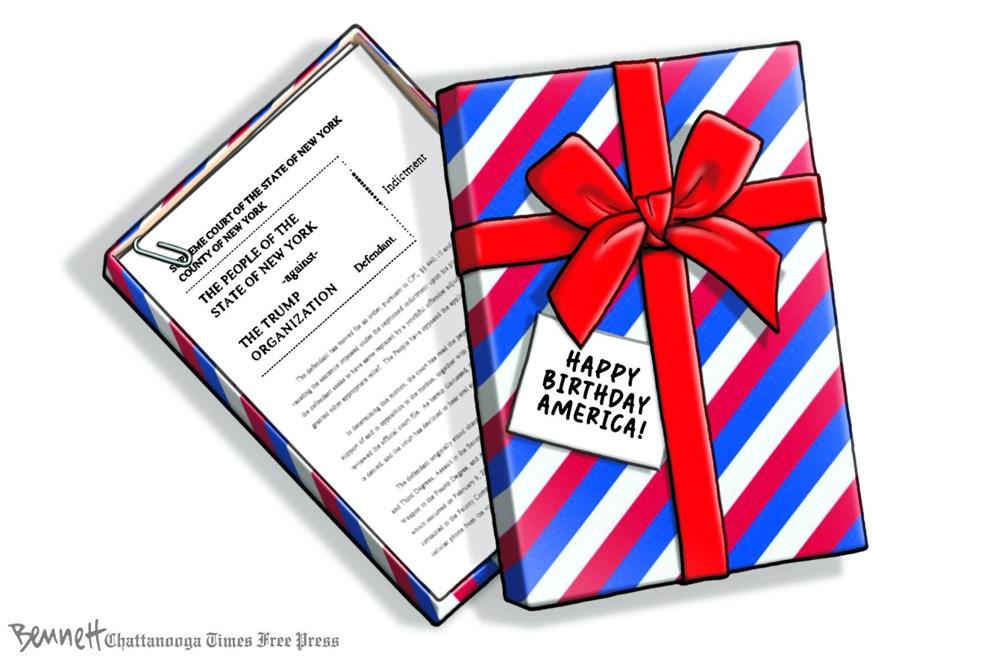 Jeff Danziger cartoon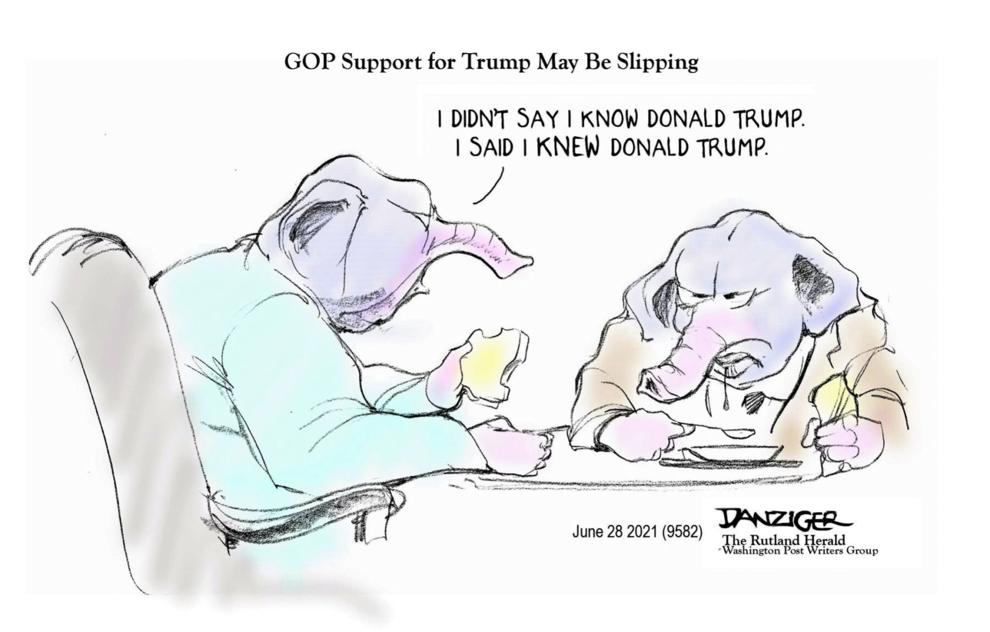 Jeff Danziger cartoon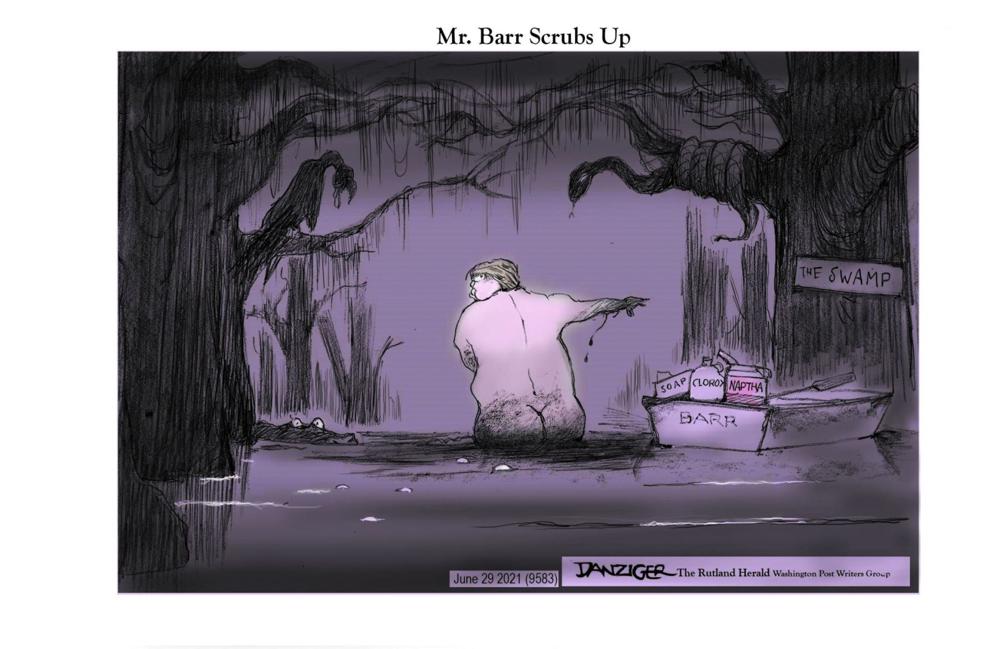 Jeff Danziger cartoon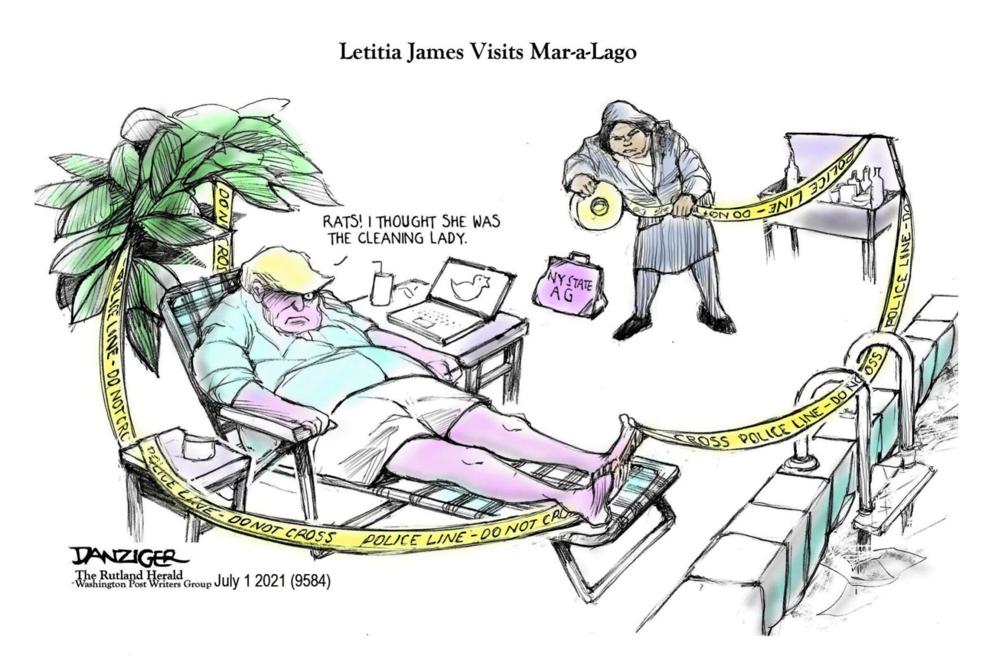 Lisa Benson cartoon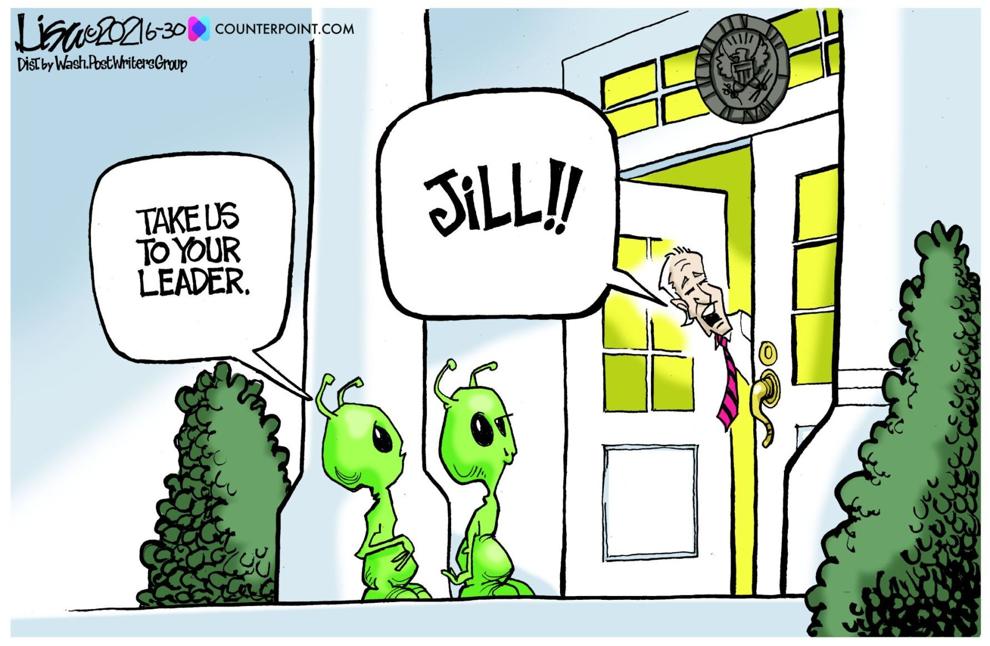 Lisa Benson cartoon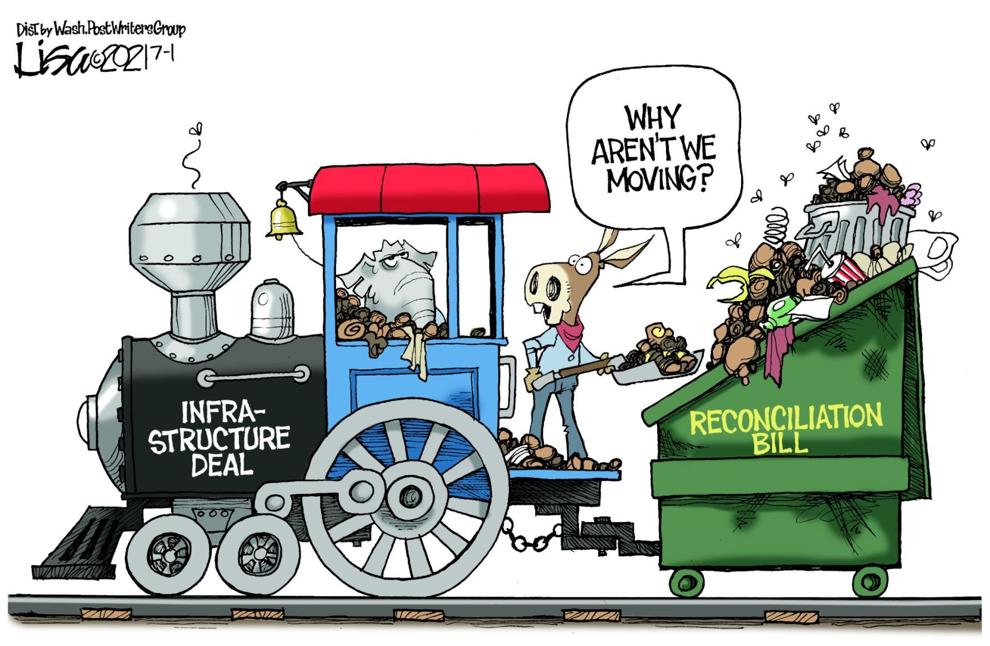 Lisa Benson cartoon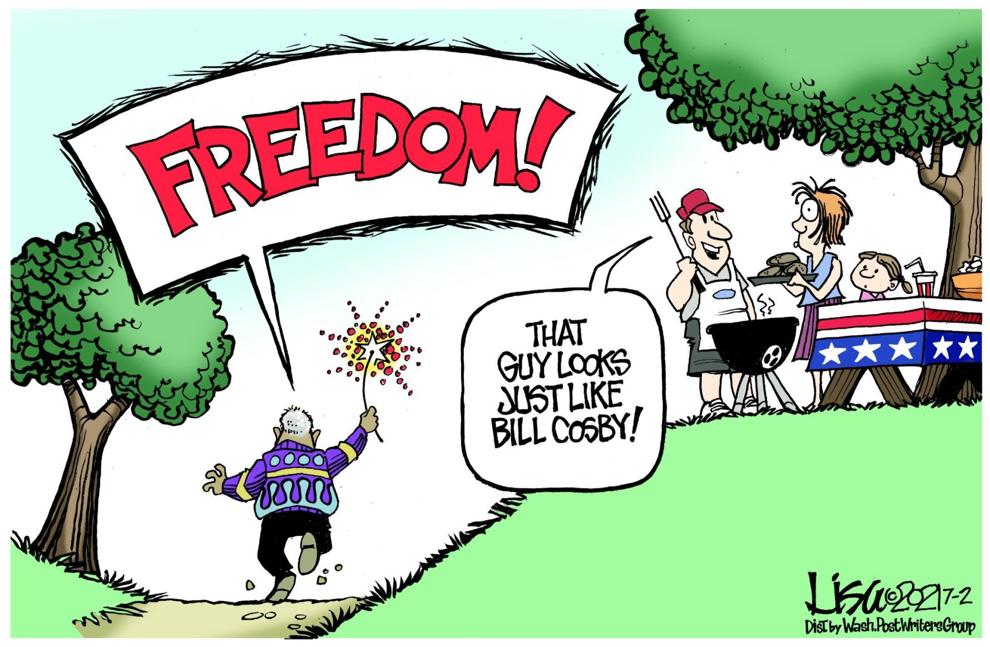 Tim Campbell cartoon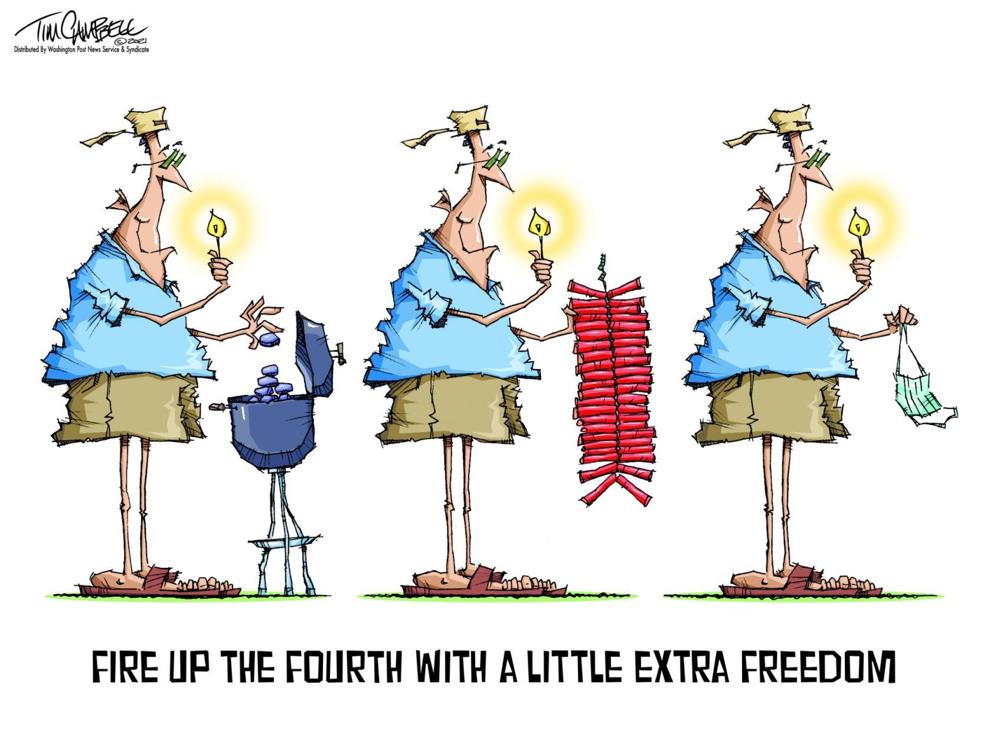 Tim Campbell cartoon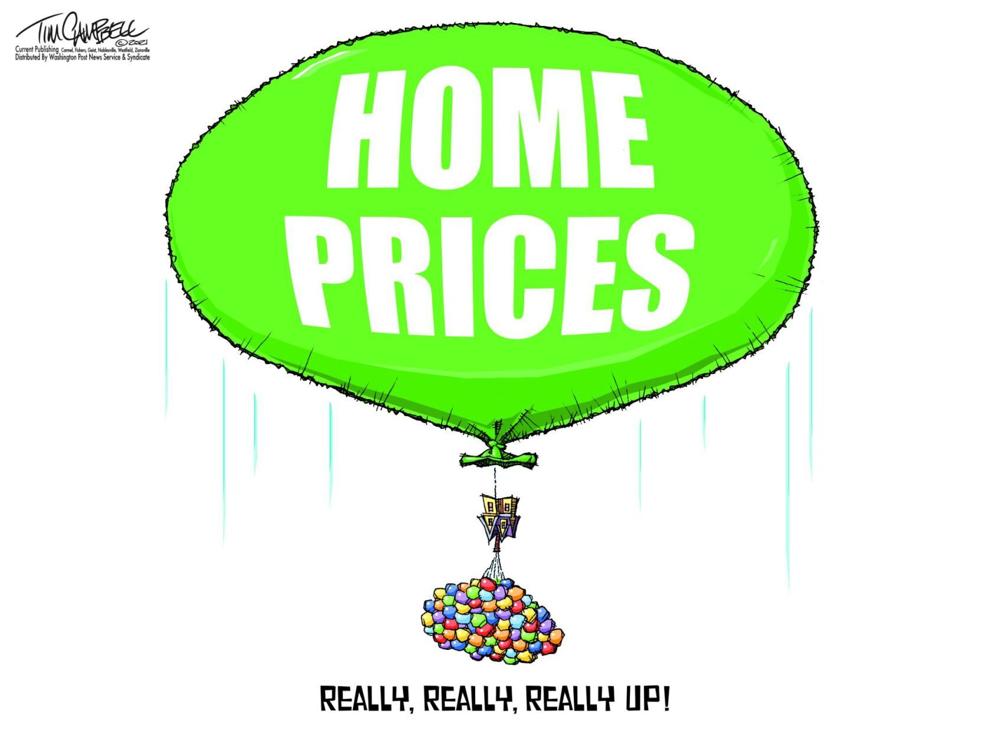 Tim Campbell cartoon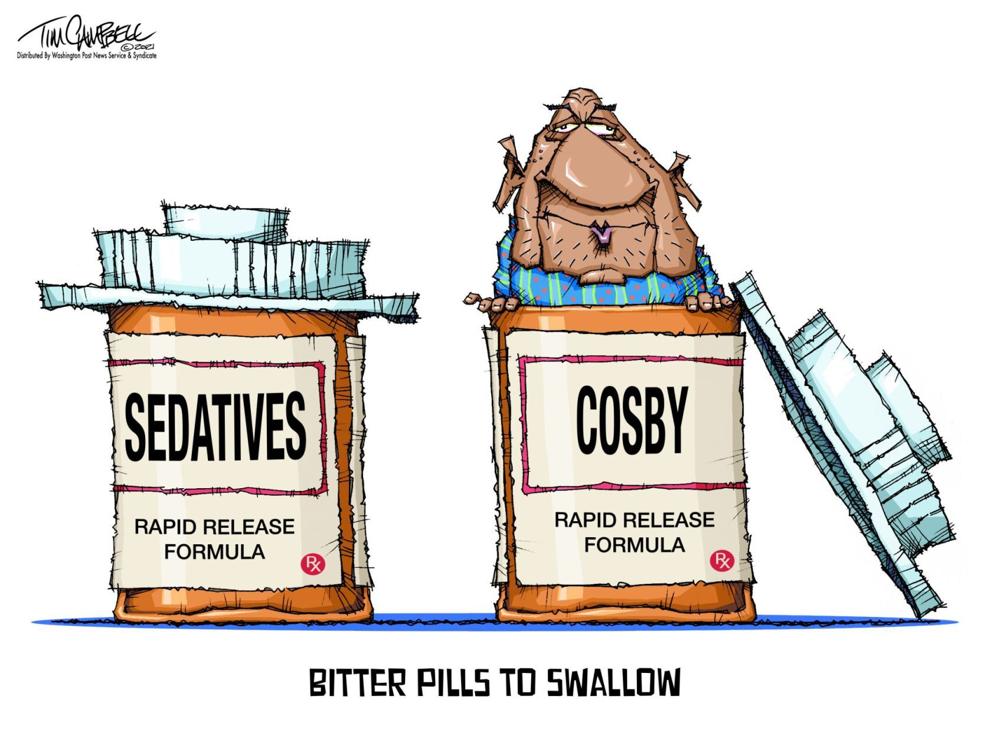 Jeff Danziger cartoon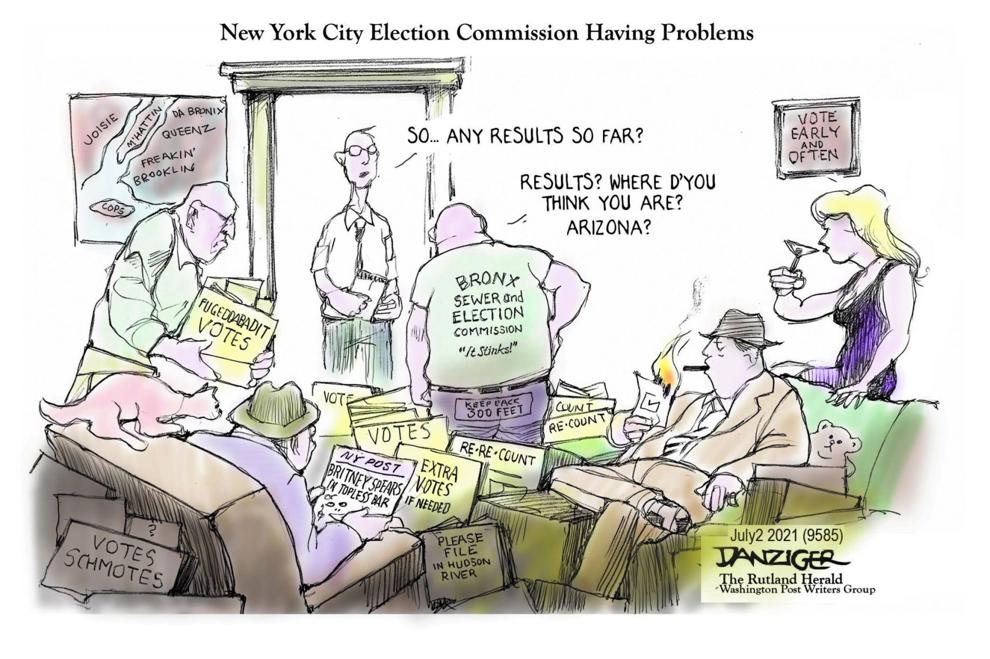 Clay Bennett cartoon