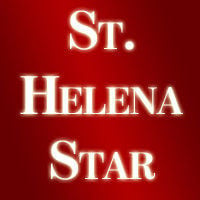 Last Tuesday evening (April 9), I attended a meeting of our City Council at Vintage Hall. When our Mayor gave the call for residents to speak up, among the speakers was Kennedy, a lovely, young school girl from our local school district, who walked up to the podium to plead earnestly of her elders for as safe and healthy an environment for her fellow youth and herself as her elders had found. An environment, our beautiful planet, her elders have polluted with dangerous dirty electricity, and harmful pesticides in our food, air, water and soil. But life brings hope, and we continue striving to breathe and survive in this magnificent, dangerously polluted world.
Kennedy touched my heart and my fervent desire for a safe and healthy environment for all our citizens, as I expect she did the same for many other residents in the audience. My admiration and gratitude knows no bounds for Kennedy, this courageous and wise young school girl. I am so pleased to hear that in spite of the damage to our environment, she still has faith to trust her elders to correct their mistakes and to do the right thing and clean up the earth for the health and safety of the children -- the most vulnerable among us.
Let us heed the plea and wisdom of this young child and let her lead us to a safer and healthier environment. Our wounded Mother Earth, with all the pollution and many holes to exploit her, will be grateful. Our faithful stewards of the earth, Mike Hackett and Jim Wilson, toiling endlessly, will no doubt be grateful also. Many thanks for your diligence, guys -- it is much appreciated. And many thanks to all the concerned residents who toiled with you, including your devoted families.
When Measure C, with its plan for a safer and healthier environment, comes up again on the ballot … please do the right thing and vote yes. Thank you.
Catch the latest in Opinion
Get opinion pieces, letters and editorials sent directly to your inbox weekly!