Cartoon comment by Joan Martens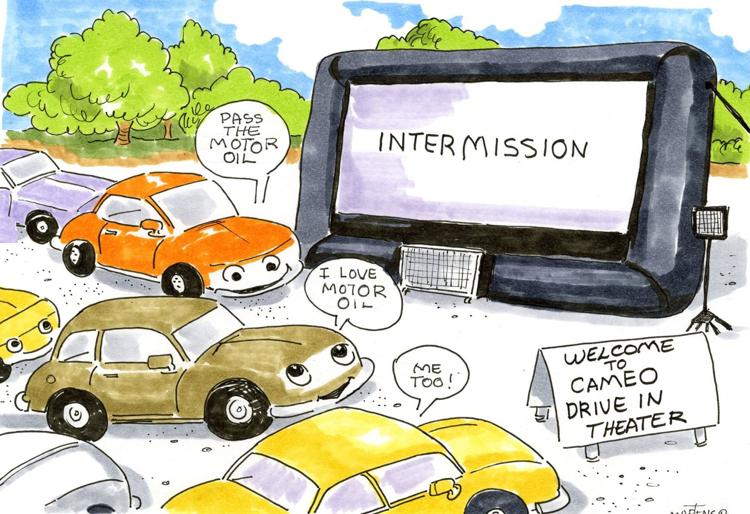 Catch the latest in Opinion
Get opinion pieces, letters and editorials sent directly to your inbox weekly!
The "Hometown Community Ticket" of Mayor Ellsworth and Leslie Stanton, who is running for the St. Helena City Council, is not inclusive; instead, it excludes any of us who were not born here and are relative newcomers. It also excludes so many of us who have contributed to St. Helena.
I am very disappointed in our city attorney's recent recommendation to the city council: To decline to place the Adams Street Initiative on th…
With one or two days of work, the county could make Old Howell Mountain Road an emergency escape route for Angwinites.
I don't know why the city has to sell the Adams Street property for a resort hotel. That won't make St. Helena any better for me or the hundreds of people who signed an initiative petition. 
After many months we will reopen The Restaurant at Meadowood this evening, Wednesday, July 1.
We asked the organizers of a weekly demonstration what they want to accomplish. Their answer was more thought-provoking than we'd expected.
As a 20-year resident of Saint Helena, a town that once was considered the "jewel of the Napa Valley," I have in more recent years watched the…
We are lucky here in St. Helena, as we are supported by our local police officers and police volunteers. 
As the Trump presidency has shown, government is no place for amateurs. Our little city, just like the nation at large, needs decisive, intell…
Would you like to honor David Swanson, son of Bill and Lois Swanson? More importantly, you may both honor him and donate to two organizations that are working toward social, racial and environmental justice.