Cartoon comment by Joan Martens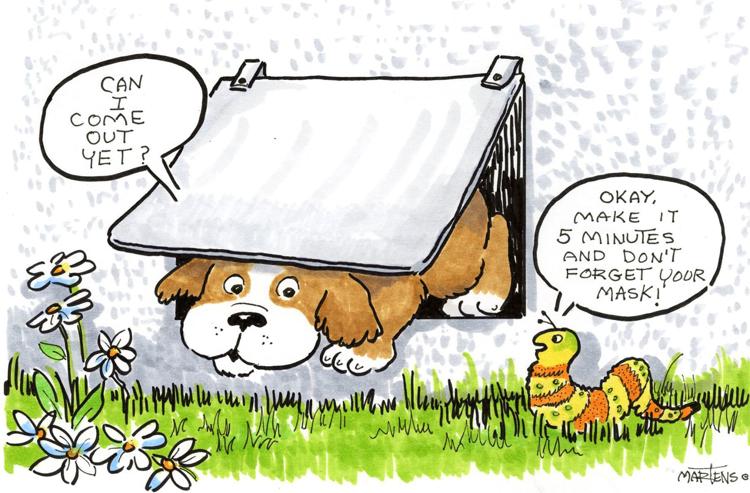 Catch the latest in Opinion
Get opinion pieces, letters and editorials sent directly to your inbox weekly!
He flew under the radar. He didn't belong to Rotary or Kiwanis. And unless you lived in St. Helena for over 35 years, you probably never got t…
As a 20-year resident of Saint Helena, a town that once was considered the "jewel of the Napa Valley," I have in more recent years watched the…
Mayor Ellsworth and City Council candidate Leslie Stanton have combined as "the Home Town Community Ticket" in the forthcoming municipal elect…
Entering my retirement years, I plan to stay actively involved and that starts today with my announcement that I intend to run for St. Helena City Council, 2020.
Mayor Geoff Ellsworth, Councilmember Mary Koberstein -- Enlighten us.
As the Trump presidency has shown, government is no place for amateurs. Our little city, just like the nation at large, needs decisive, intell…
My name is Eric Hall – and, no, I am not related to the rock duo Hall & Oates or any other Halls or Oates in the valley, although I'm sure…
In a letter published last week, St. Helenan Ferenc Brunner asks "Where do we go from here?" The answer is "forward," of course. St. Helena is…
Well, here we are in another election season. There will be committees, hiring of public relations firms, yard signs, letters, photo ops every…
I'm so happy to support Geoff to continue as mayor and Leslie Stanton to join him as a new City Council member.