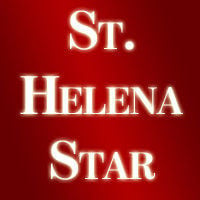 The misinformation being spread that a hotel on Adams Street will 'save" St. Helena is a disgraceful disservice to the people of this city being asked to weigh in on selling our own public land to a private developer.
This is not an anti-hotel opinion. In fact many of us opposed to selling the Adams Street public land to a private developer, are in favor of the Farmstead and Krug hotels on Highway 29. They are both long-time local businesses that have invested in St. Helena for decades, and are on their own land.
The Adams story has a breadcrumb trail of big money trying to use scare tactics to get our community confused enough to sell off our incredible public assets to a luxury resort chain.
The SHAPE Committee did not recommend selling Adams Street (read the final report on the city website).
The Financial Task Force did not recommend selling Adams Street (read the final report on the city website).
All city council meetings to date have had a large majority of residents against selling Adams Street (see all meetings on the city website – go back and count – we did).
Over 500 people recently signed a petition to stop just three people on the city council from having the power to sell Adams Street without public vote.
This information was taken directly from the Task Force Final Report on the city website: Here's what it would take to get to the revenue they say an Adams Street Hotel will bring to St. Helena:
• Fill 56 rooms at $1,200/night all 365 days (rainy winter months, fire months, Covid, etc.);
• Each room must spend $900 every day all 365 days within the resort;
• Each room must spend an additional $400 every day for 365 days within St. Helena city limits;
• This does not include any money spent outside, at most Napa winery visits like Hall, Freemark Abbey, Duckhorn, Far Niente, Cakebread, etc. and wine purchases, dinner at Press, Auberge, Limos, etc.
• The hotel does not pay St. Helena until the full development plan and the full Environmental Impact Report is complete and approved by both the Planning Commission and City Council. That could take years, or they could stall building it like the Four Seasons in Calistoga, and the city would not get paid for the land. Did you know that?
St. Helenans, it's more important than ever to do the reading and not rely on hearsay – even when the hearsay sounds legitimate. The power spreaders are very effective at altering the truth. After all, they have a lot of money at stake.
Yes on Measure G puts a hold on hotel development only on Adams Street for only 20 years. With two other local hotel projects on their land, endless devastating fires, COVID and climate change altering our lives, we can wait just 20 years, evaluate the new hotels, and let the next generation weigh into their future too.
We don't need to deprive us or them of such valued public open space now. Please vote Yes on Measure G.