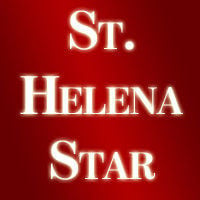 The reopening of Pratt Avenue at Silverado Trail, at federal expense of $3 million, is inadequate solution to a long-standing problem that falls through the cracks of city, county, state, and federal responsibility and funding.
This construction project benefits who, exactly? And, if "they" want it so badly, what are "they" going to do about the rest of the problems it causes? (Answer: nothing, as usual.)
Reopening Pratt without increased police presence, without repairing the potholes, and without traffic control/calming measures is irresponsible. The result will be the resumption of reckless endangerment to residents, drivers, cyclists, and pedestrians. This has been a problem we've complained about to more than four generations of St. Helena mayors and chiefs of police.
The answer has always been "no patrol cars, no money." St. Helena Police need to give Pratt Avenue the same reputation for speeding tickets as Pope Street. Nobody speeds on Pope anymore. Here's why: there's a police presence and radar speed signs.
We've had almost two years of relative calm since the bridge was closed—except for the illiterates who ignore three signs informing of road closure and then come speeding back to make up for lost time.
Pratt is a residential area without street lights and sidewalks where children, pets, pedestrians, and bicyclists will soon be mixed with 45 -75 mph through traffic of tourists, commuters, and drunks. (Police need to aggressively enforce the speed limit of 35 mph and/or the speed limit should be lowered to 25 mph (CalTrans?) and then the police should enforce that.)
Resumption of through traffic means longer, more frustrating, and more dangerous left turns onto Main Street from the intersection of Pratt and Main. (An on-demand stop light needs to be placed there for safety given poor visibility from Pratt of northbound and southbound Main St. traffic, two left turn lanes at Pratt and Main Street, and the Los Alcobas driveway.)
Reopening Pratt with partial funding and with only a partial solution creates problems for residents. It seems that city, county, and state (CalTrans) agencies have neither the money nor the will to do this properly. A complete solution needs to be funded and implemented before someone is seriously injured or killed.
Ross Allen and Julia Bolander
Catch the latest in Opinion
Get opinion pieces, letters and editorials sent directly to your inbox weekly!