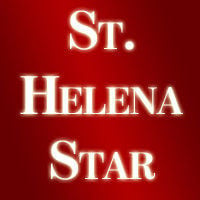 This letter is in response to two letters in the July 30 St. Helena Star. We've all been dismayed by our local businesses being shut down. By God, now we know why. It's not the COVID-19 pandemic that has affected our town; it's Mayor Geoff Ellsworth's fault!
Have you been to Calistoga lately? Several restaurants have closed, as well as many businesses. Calistoga has always depended on tourist dollars. How is that working out for them now?
I visited Mendocino recently. This town has always been a tourist mecca. Now, because of COVID-19, many shops have been closed and boarded up. The town is almost deserted. Are the mayors of Calistoga and Mendocino to blame?
When my family moved here in 1962, there were two large appliance stores on Main Street; one was located where Vasconi's Pharmacy is now. The other one was located where the Wydown Hotel is. Also on Main Street was a Western Auto store, five service stations, two hardware stores, and a furniture store in the Goodman Building. The St. Helena Star was in a large building in the center of town.
There were three clothing stores; Cellini's with the latest fashions and Lottie's and Fashion Land where the clothing was stacked on tables. As for eating out, there was The Sweet Shop, the St. Helena Hotel Bar & Restaurant, the St. Helena Coffee Shop and the wonderful Swiss Bakery, run by Rudy. He made the BEST pastries in the world!
On Railroad Avenue, the large stone building, called the Hatchery, was empty. Next door was the Miramonte Hotel. Whiting Nursery was on the corner of Railroad and Adams. Central Valley Builders used the space where Safeway is now.
I could reminisce on and on. My point being, there is an ebb and flow to businesses; some remain and over time, others close.
We don't need a traffic-snarling hotel on the corner of Adams and Library Lane. How many hotel workers could afford to live in St. Helena? If you ever return from Napa any day between 4-7 p.m., you will see the traffic going south is bumper-to-bumper because most workers can't afford to live in town. St. Helena is already evaluating a large luxury hotel to be built next to Farmstead. We don't need two new hotels in St. Helena.
As for our mayor, Geoff Ellsworth is always on the job. He is consistent, knowledgeable and always ready to listen to citizens' complaints and take action to alleviate the problem. Geoff attends every event in St. Helena no matter how small. Mayor Ellsworth loves St. Helena. Any town would be so lucky to have this caring, conscientious and approachable man for Mayor.
Catch the latest in Opinion
Get opinion pieces, letters and editorials sent directly to your inbox weekly!