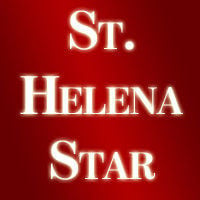 Those of us who live and work in St. Helena are fortunate. We have full city services like much larger cities, yet we know our neighbors and our City Council members. We also know many of those who work for our police and fire departments. We can walk down Main Street and run into people we know. We care about our neighbors, many who volunteer on various committees and boards.
We recently interviewed Laddie Hall from Farmstead and Cathy Buck from the Cameo Cinema. We discovered that they help St. Helena in different ways. Laddie Hall takes care of our community by offering her prime products to locals all year round. During the winter season, she has a booth at Farmstead on Friday mornings, where she sells her homegrown vegetables, fruits, eggs, beef and lamb. She offers that personal touch — her farmer's pride in giving her customers the best food she can offer.
Farmstead Restaurant also supports local nonprofits by donating money collected from a month's worth of corkage. That can be quite a tidy sum.
Cathy Buck takes care of our community by offering many educational programs, like the national "Science on Screen," having the best equipment available, bringing in the latest blockbusters regularly, and building community with her Oscar bash, which is always sold out.
You have free articles remaining.
If you haven't had the pleasure of enjoying a night out at the Cameo Cinema, a historic, one-screen theater built in 1913, you're missing out on one of St. Helena's gems.
We who live and work in St. Helena can take care of our business community by shopping locally. Yes, it can be expensive. But much depends on how you do it. Instead of driving to Napa or Santa Rosa, Buck says she eats at a local restaurant regularly. She keeps an eye out for the deals, including happy hours, sidewalk sales, etc.
Tourists cannot be solely responsible for a thriving downtown. If we want local businesses to succeed, we should patronize them. This is especially true in the winter months when our tourist population dwindles.
We live in one of the most beautiful places in the world.
Laddie Hall, Cathy Buck and other merchants who provide services and gathering places all year long make it possible for all of us to enjoy this wonderful community.
The Star editorial board consists of editors David Stoneberg and Sean Scully and community volunteers Norma Ferriz, Shannon Kuleto, Bonnie Long, Peter McCrea, Gail Showley and Dave Yewell.
Catch the latest in Opinion
Get opinion pieces, letters and editorials sent directly to your inbox weekly!