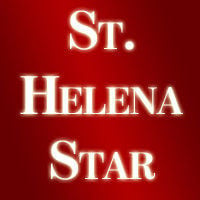 I am growing tired of the disrespectful nature of our national politicians and now our local ones.
I watched the city meeting about the Adams Street parcel and was very disappointed to see the two women on the city council snickering and smiling about the technical difficulties one of the other council people had with connecting to the meeting. What kind of an example of leadership does it set to be in that position and act like schoolgirls about someone else's difficulties? I have had problems with meetings on the Internet, and I would never expect to be laughed at while I was trying to fix the problem. The two gentlemen on the council were just that; gentlemen waiting patiently for the solution. Thank you for that example.
Also, the woman that is running for mayor wrote an article slamming the sitting mayor. All that does is tell me that campaigning to win is more important than maintaining a civil relationship for months so they can work together to solve the issues at hand in St. Helena.
The letter said that using the word Hometown makes people feel like they are not included. I don't understand that, because I think it is a word that means we are all part of a small town that feels like home, but that's up to our own personal interpretation of a word, and to each their own. But what I do know is not inclusive, is to laugh at people during a public meeting and to throw punches in the newspaper.
I would expect an official to be better than this.
Catch the latest in Opinion
Get opinion pieces, letters and editorials sent directly to your inbox weekly!