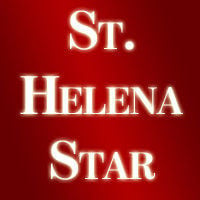 Let's fix St. Helena, today. We can do it without the aid of the federal or state government. We can do this on our own and put our small businesses back in business and put our neighbors back to work — earning a weekly paycheck.
(Trigger warning: Like many of you, my parents and grandparents suffered through the Great Depression. It scarred them for life. I don't want my children and grandchildren to suffer the same fate. After the crash of '08 I lost my building, sold my business and they tried to take my house. We've recovered fabulously, but I don't want my kids to ever go through that.)
To fix Main Street, all we have to do is volunteer to get infected.
I'm 72 years old. I'm "vulnerable," though I don't have underlying factors. SIP (Shelter in Place) policies are probably protecting me — for the time being. Like with AIDS and Ebola, there may never be a cure. Even if there is, next year it may be the Iran Virus, the Moscow Mucus or the Hong Kong Flu. In this age of globalization, pandemics may be the new normal.
Like you, I've read every article known to man regarding who is getting the disease, how it is transmitted, what are the odds of contracting it, what are the odds of dying from it, and what are the odds of passing it on.
Short of a vaccine, apparently, the only cure we have is "herd immunity," wherein something like 60% of us are exposed to the virus and develop immunity.
According to the stats, mathematically, most of us will be fine.
It is clear that the epidemiological community is divided. It appears that the majority favor the Shelter in Place approach. Many feel that "herd immunity" is the answer. They think that once 40% to 60% of a population are infected (many are asymptomatic) and most have minor symptoms — herd immunity is reached. The virus then dies for lack of hosts to attach on to.
This group advocates opening schools so that children can be continually exposed to viruses to build up an immunity. (When we were kids, if a classmate came down with the chicken pox, measles, or mumps, parents would take their kids to the homes of the infected ones, so their own children could catch the virus, and then become immune so it wouldn't harm them later in life.)
Yes, we should protect the aged, and the vulnerable, no matter their age. (I can't tell you how many of my old high school friends have underlying conditions. Were they to leave their homes I'd jack their lids. This is no joke — for them.)
But statically speaking, it appears that 98% of those who are exposed to this serious virus, recover. Perhaps less than 1% of those actually die from it. (To those who say I am endangering their lives by becoming exposed, one could argue that by refusing to become exposed they are endangering my life, by prolonging herd immunity).
St. Helena is not New York. We don't have slums. What neither the Left nor the Right will admit (the Right because they posit that it's a matter of individual responsibility, and the Left because they've been in charge of major cities for the past 50 years and don't want to admit that these slums exist. They talk about "neighborhoods" and "Zip Codes") is that close quarters and poor sanitation are incubators for this evil virus. It's not about skin color. Throughout history, the poor always suffer the most from plagues.
We have no slums, lots of open space, and good sanitation. St. Helena is not an incubator for COVID-19 like certain sections of Queens, NY are.
Ergo, we need to put St. Helena to work, today.
Mayor Geoff, allow Main Street to open. (But keep your mom, Phoebe out of the stores for now). Make it optional, but if neighbors under 60 who have no underlying conditions, want to work, let 'em. Be smart. Everyone below is currently healthy, but let's not take any chances:
Mario, keep Ronnie and uncle Paul out of Mario's. Patty, don't let Hap anywhere near Vasconi's. Antonio, we're the same age. Stay out of Laura's Vintage Home, and the La Condesa building. Anna, neither you nor Duncan need to be in Ana's. Kat can handle it. You've earned the rest.
Howard, stay away from Archetype Restaurant, and Ted, let your kid run Farmstead Restaurant. Joel, keep your dad out of Gott's Roadside Café. Kathy, put tape across every third seat at the Roxie — er Cameo movie theater. Ernesto, I'd say keep Alfie out of Market Restaurant, but he's so competitive you probably have to let him in.
Will there be a spike? Probably. Might some die? Maybe, but it's mathematically, unlikely.
Protect the vulnerable. Follow protocols. As for rest of us, let's get exposed and infected until we reach herd immunity.
Yes, there's a risk. But my father took a risk on Saipan for my sake, so I'm willing to take a risk for my kids' sake. Another Great Depression is unthinkable.
I'm volunteering. Care to join me?
Editor's Note: Because of the health implications of the COVID-19 virus, this article is being made available free to all online readers. If you'd like to join us in supporting the mission of local journalism, please visit napavalleyregister.com/members/join/.
Zuzu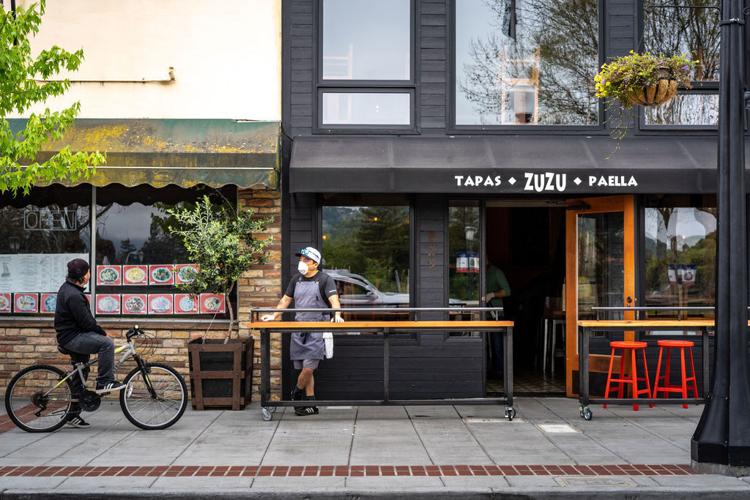 Lovina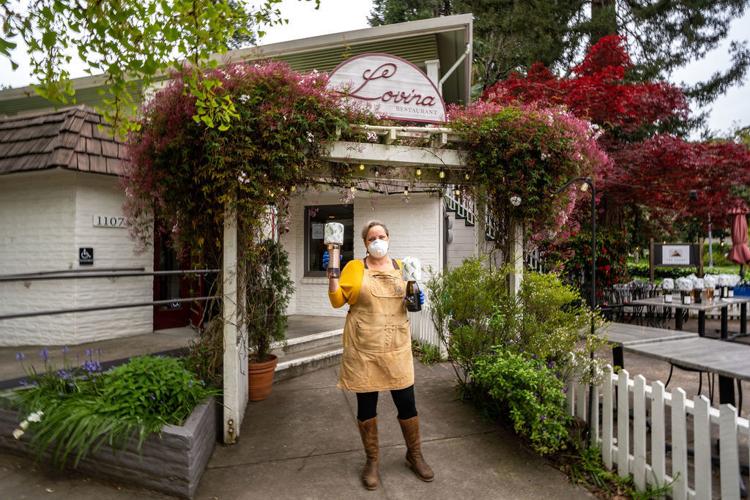 Calistoga Playground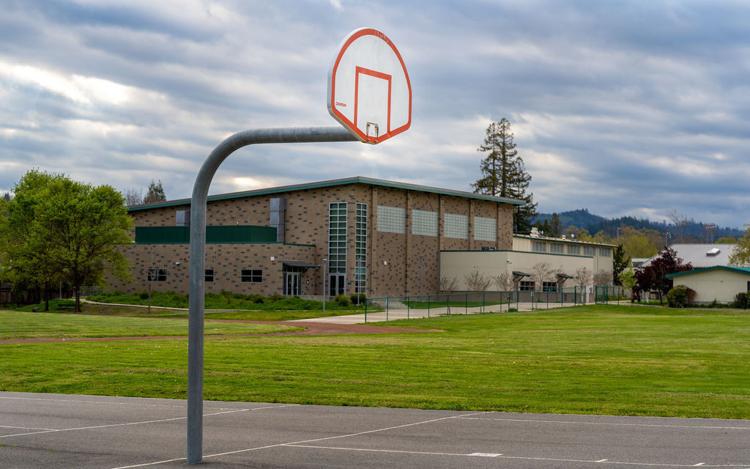 Hydro Grill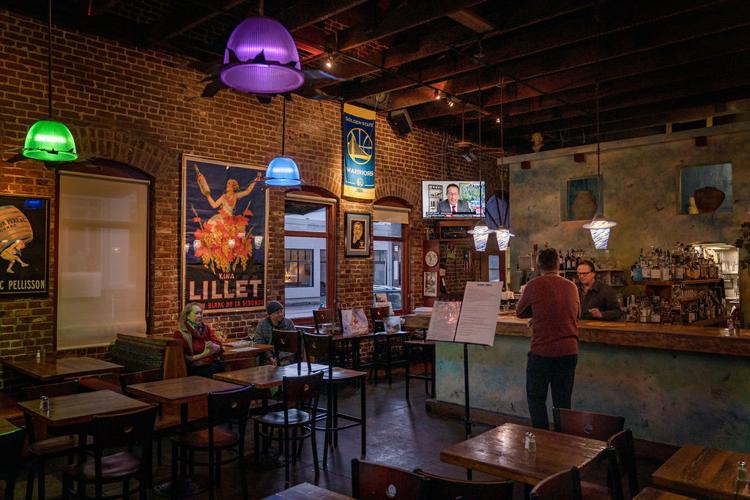 Johnnys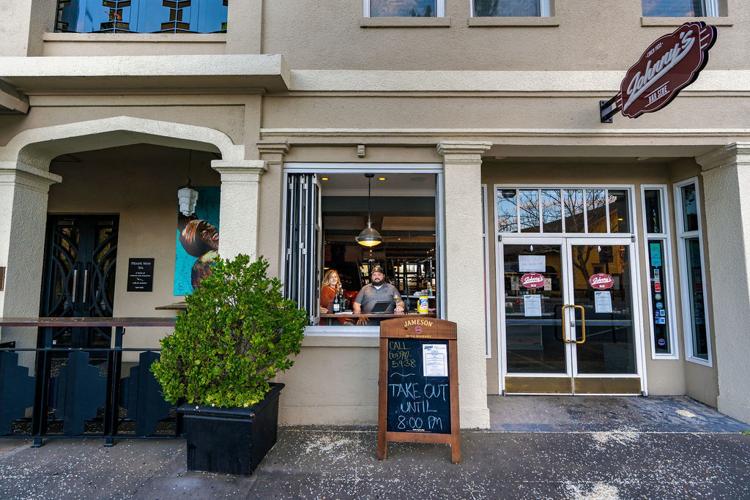 Puerto Valarta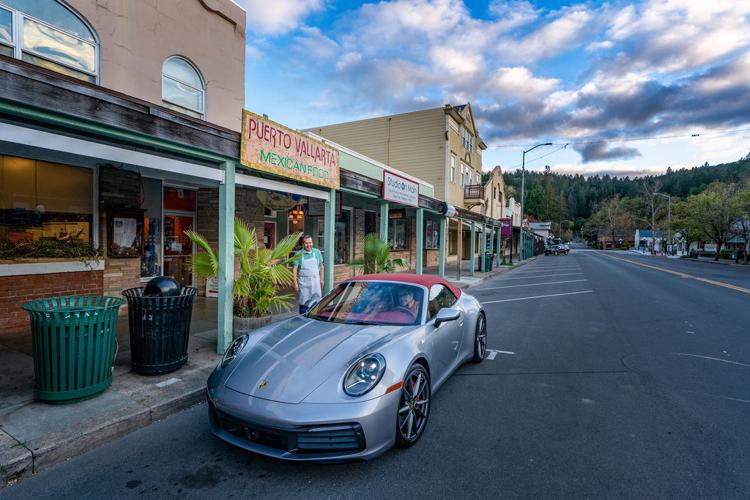 Calistoga Thai Kitchen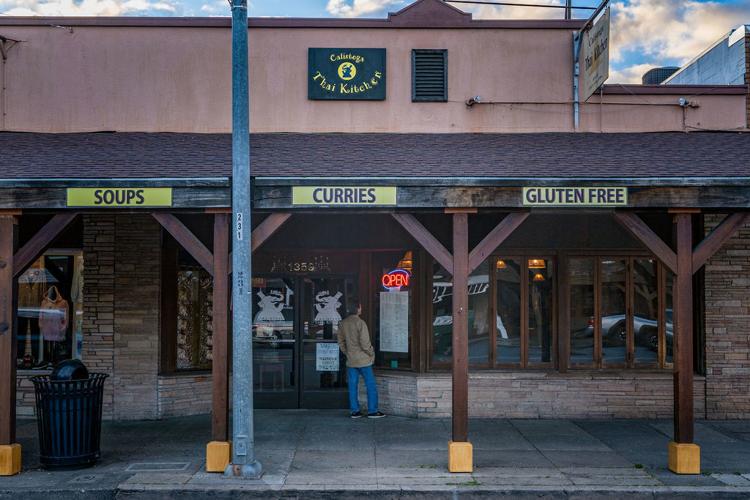 Theorem Vineyard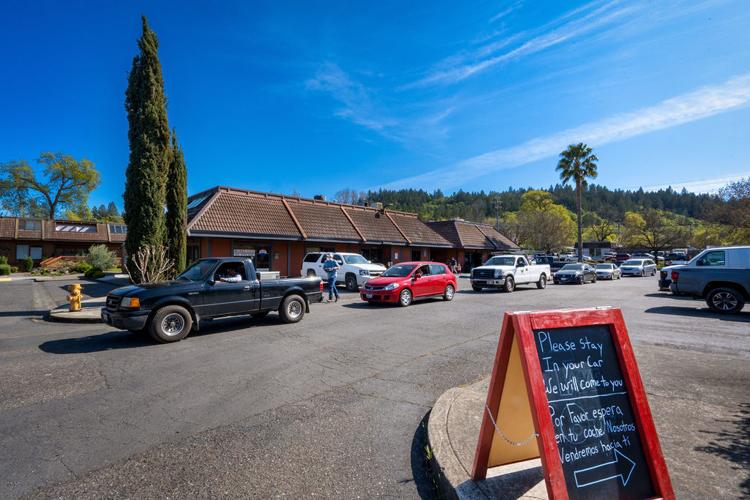 Evangeline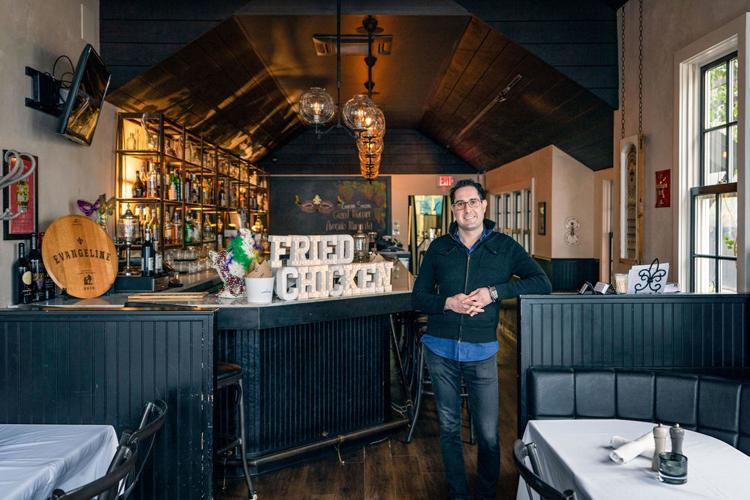 Napa Whole Foods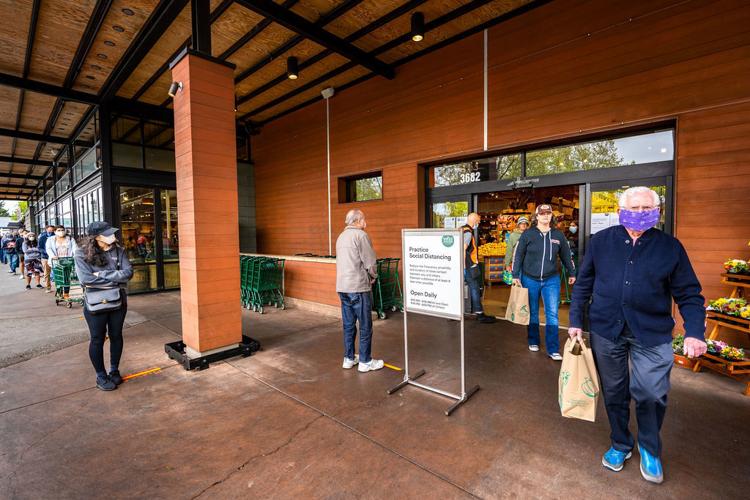 St. Helena Gott's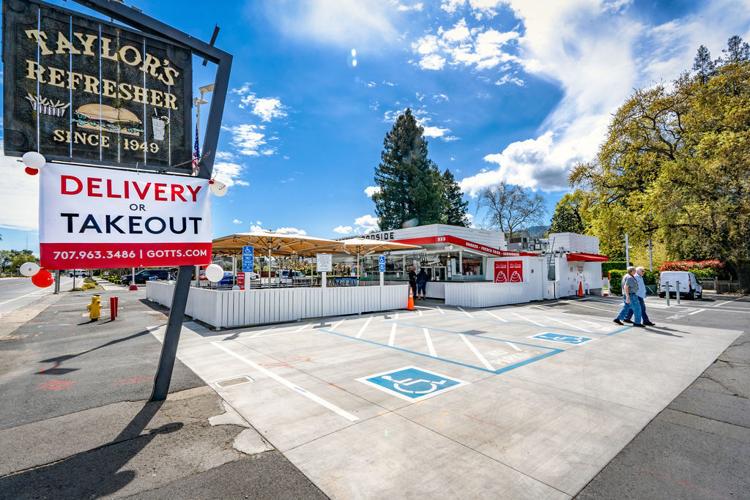 Press in St. Helena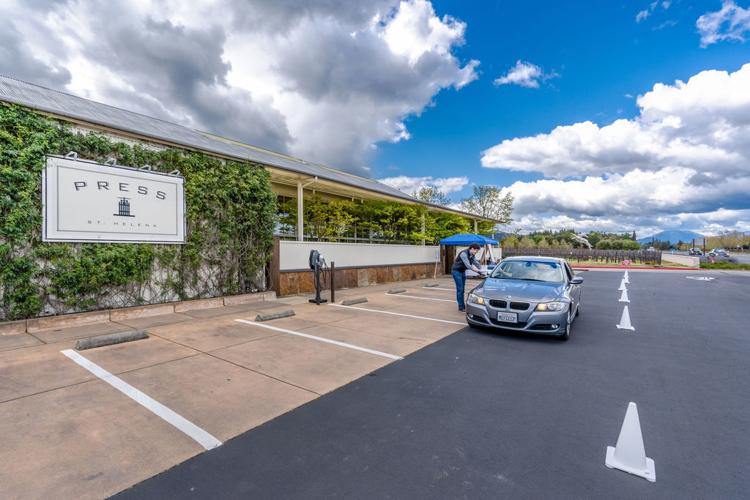 Tra Vigne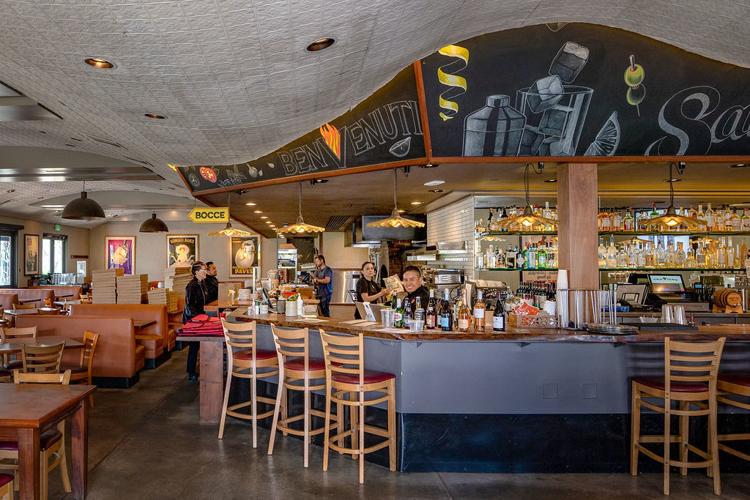 Napa Whole Foods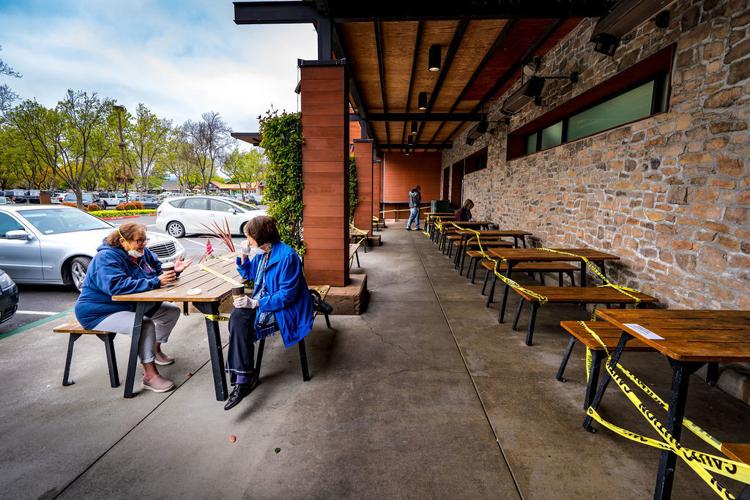 An empty street in Calistoga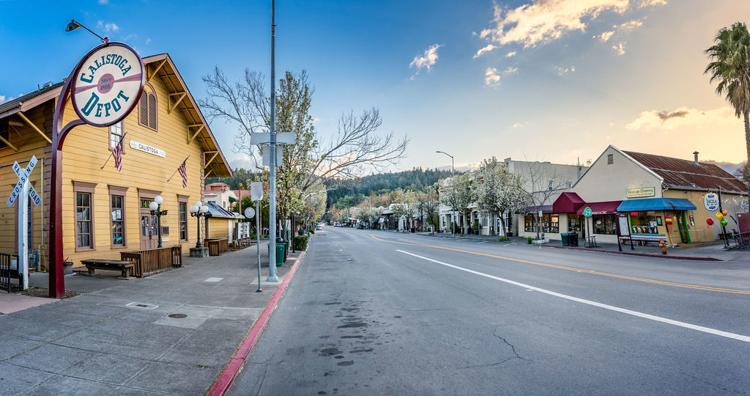 An empty Calistoga street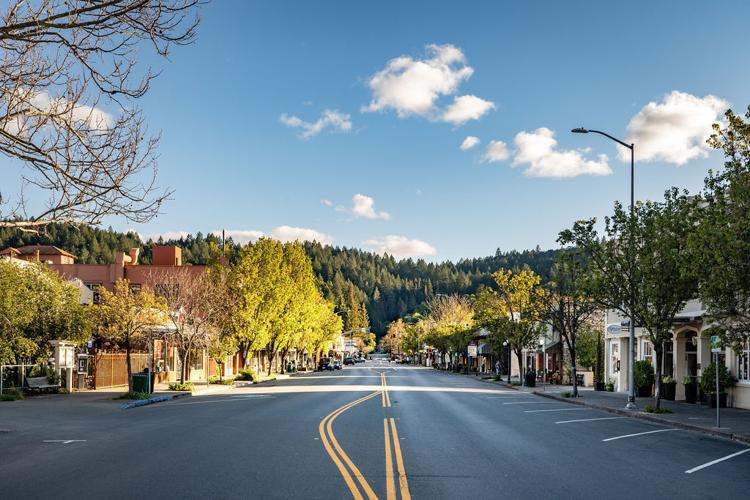 Ace Hardware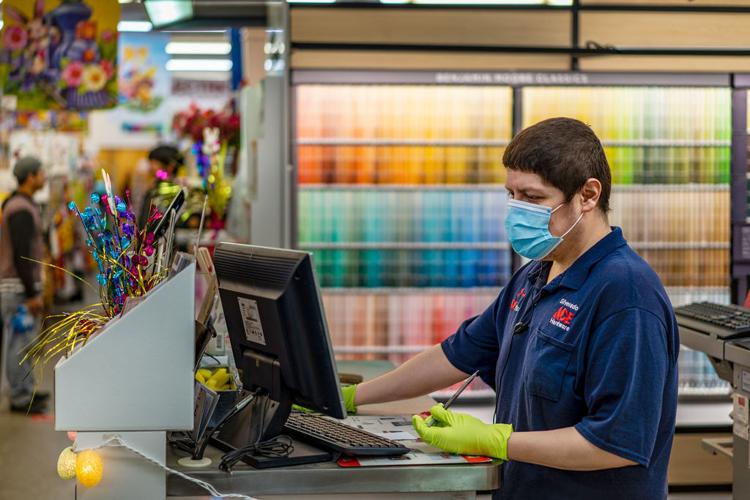 Ace Hardware in Calistoga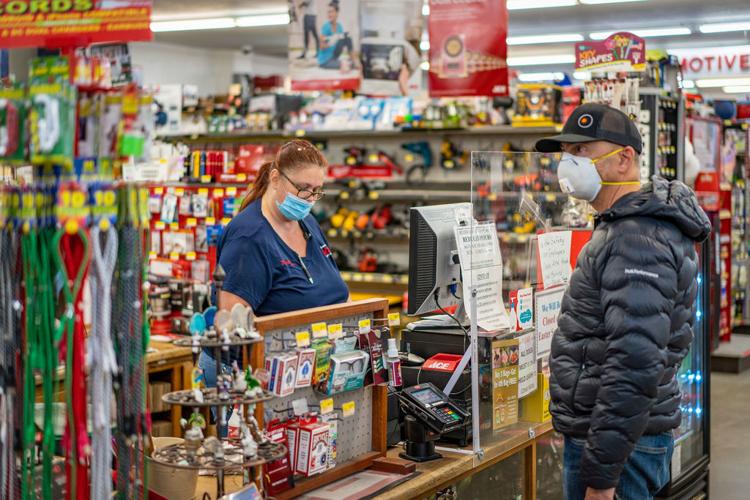 Calistoga CalMart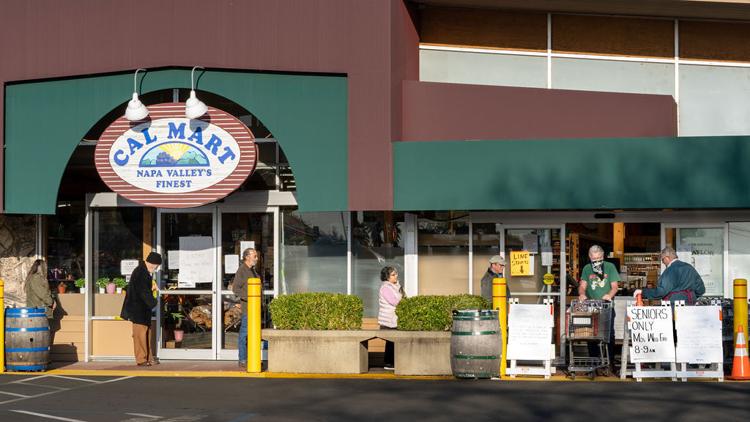 Calistoga Farmers Market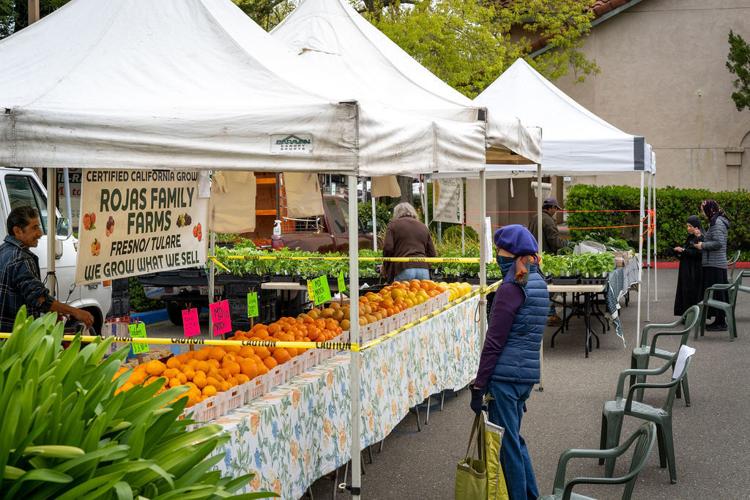 Calistoga Farmers Market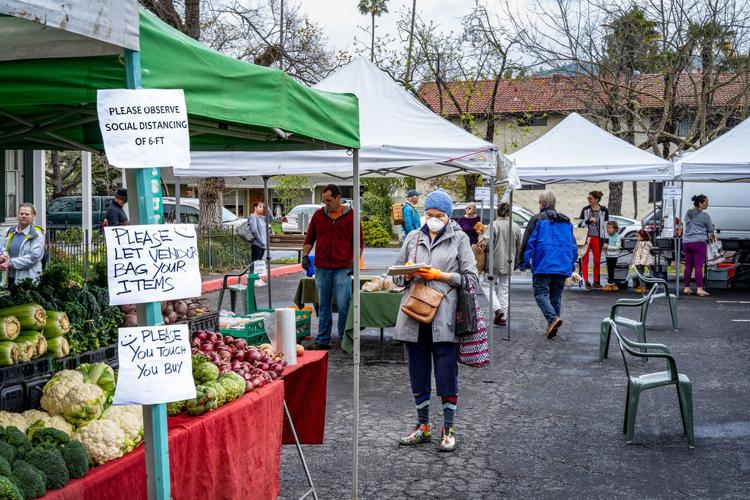 Calistoga Farmers Market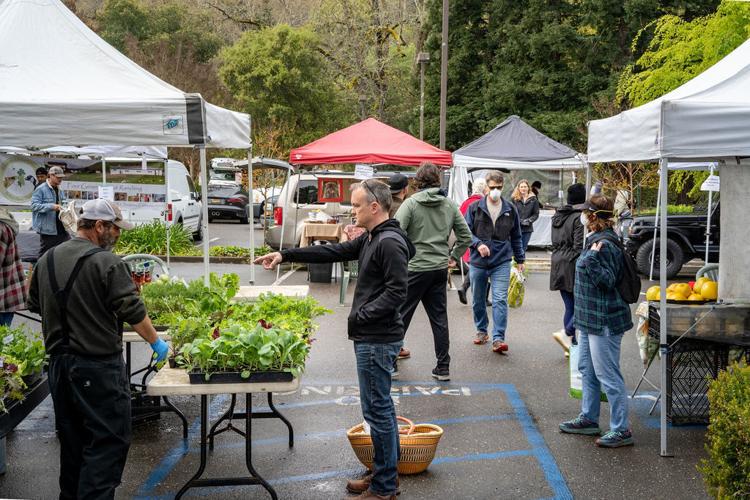 Calistoga Farmers Market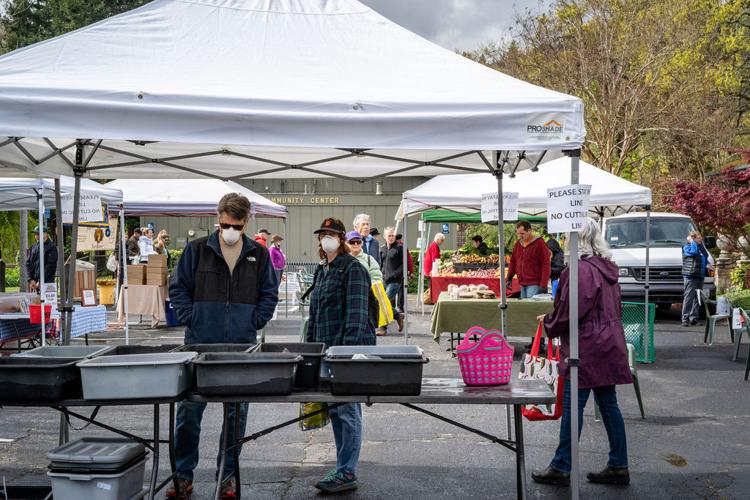 Calistoga Farmers Market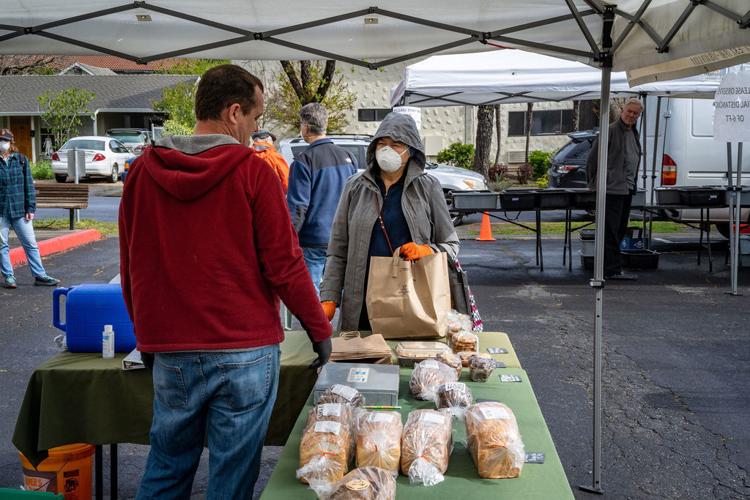 Calistoga Farmers Market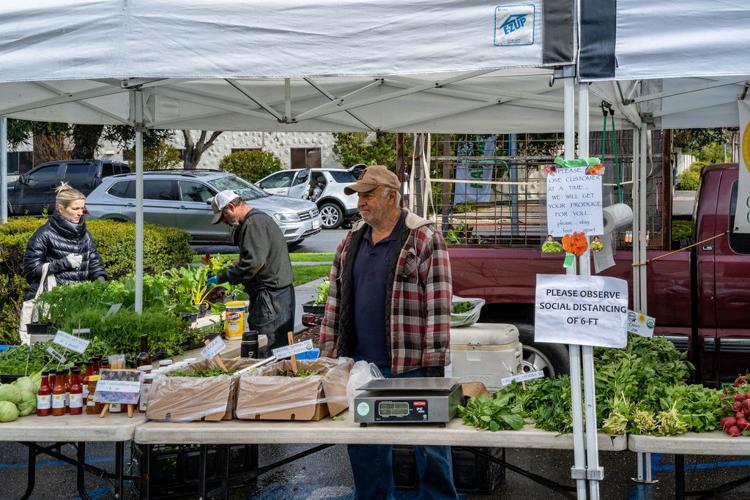 Calistoga Farmers Market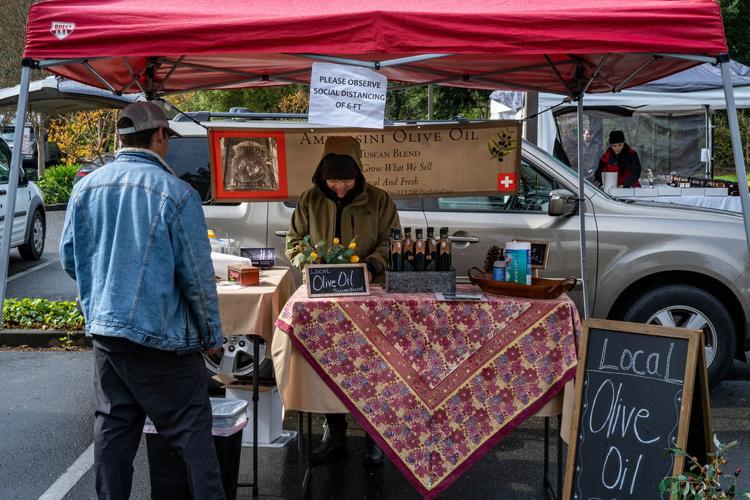 Calistoga Farmers Market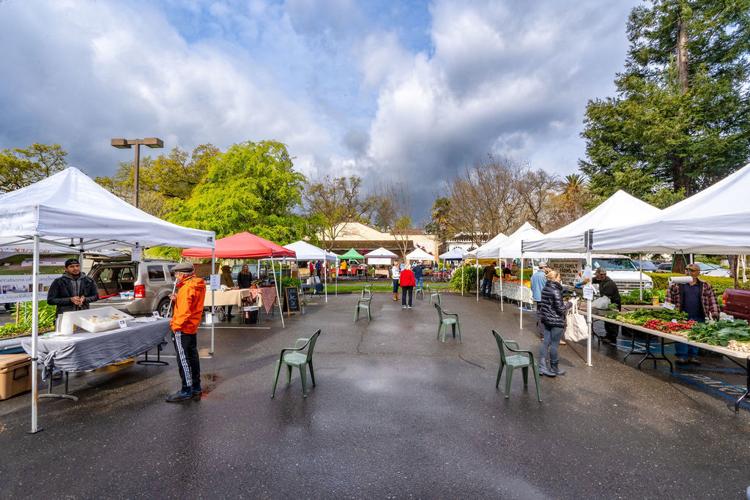 Easter Bunny tours Napa neighborhoods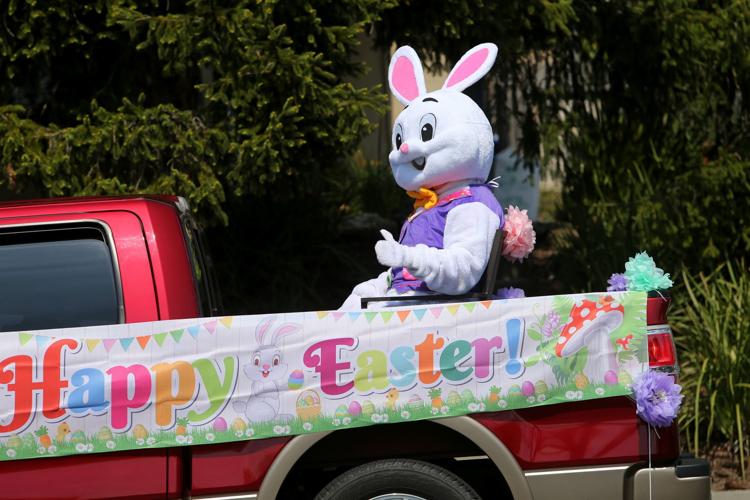 Whole Foods line, April 11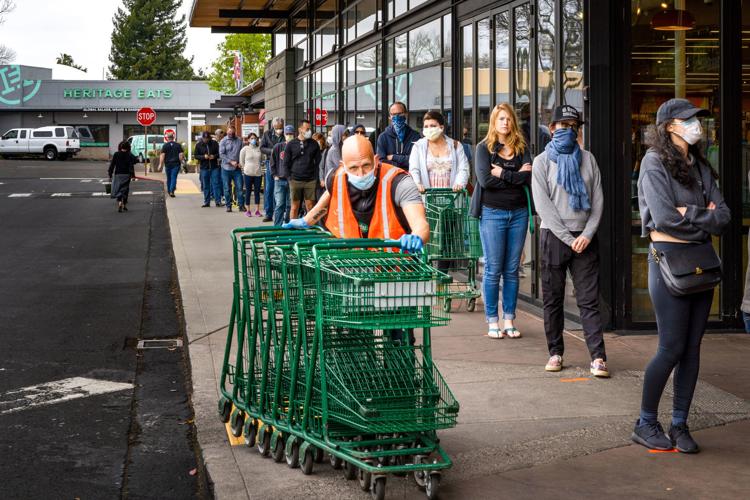 Grab-and-go school lunches in Napa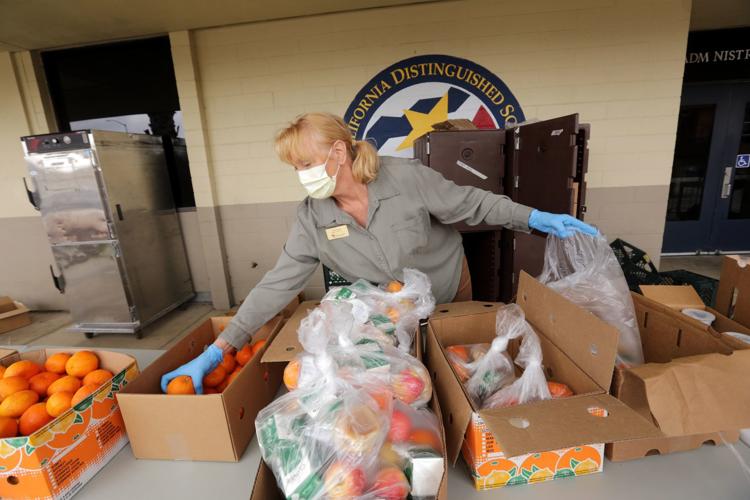 Grab-and-go school lunches in Napa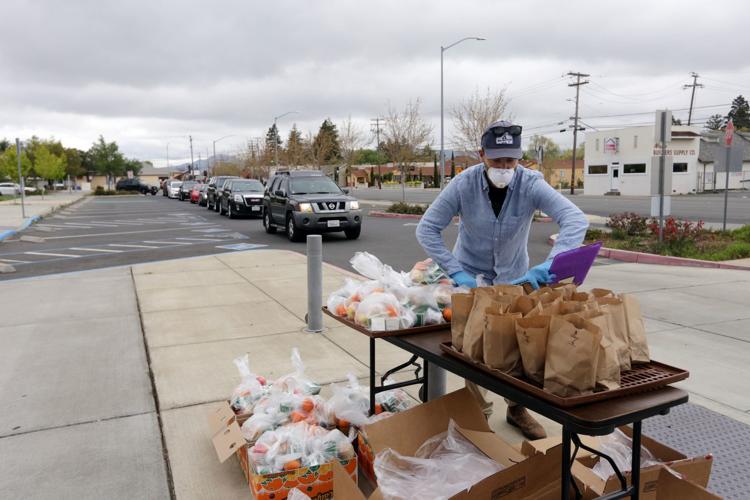 Grab-and-go school lunches in Napa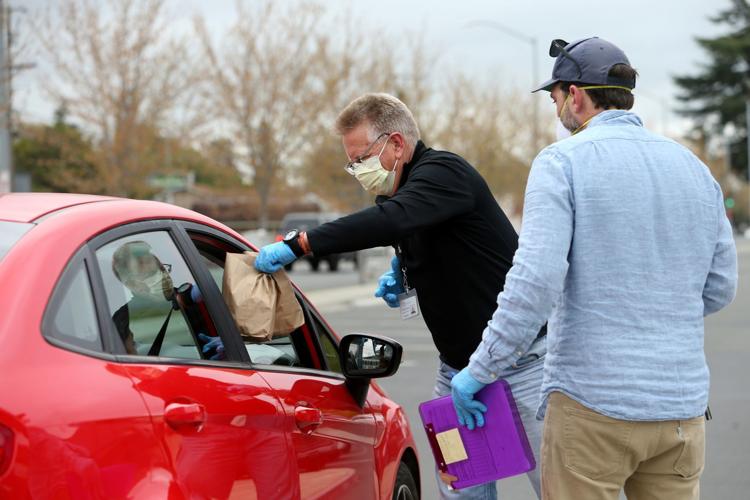 Grab-and-go school lunches in Napa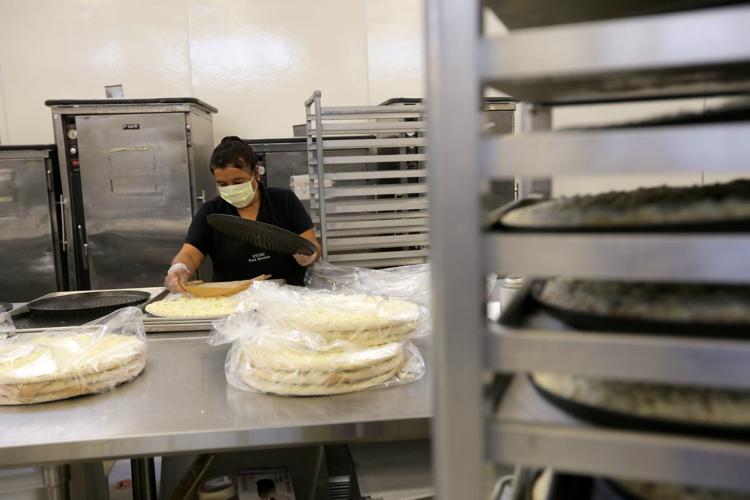 Grab-and-go school lunches in Napa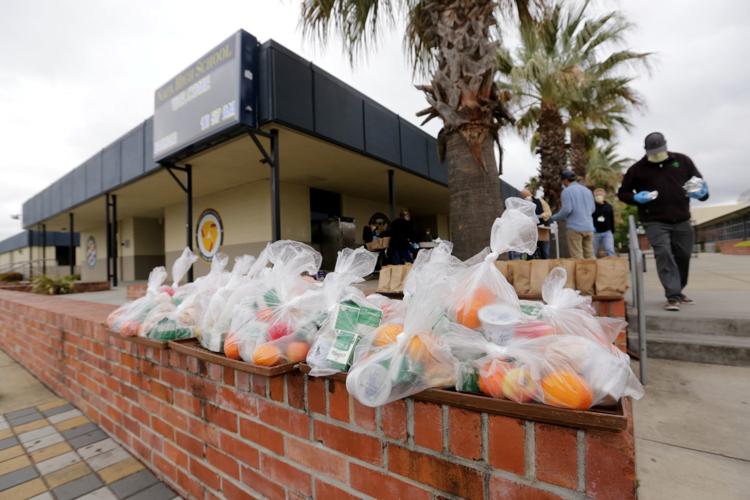 Sign of the times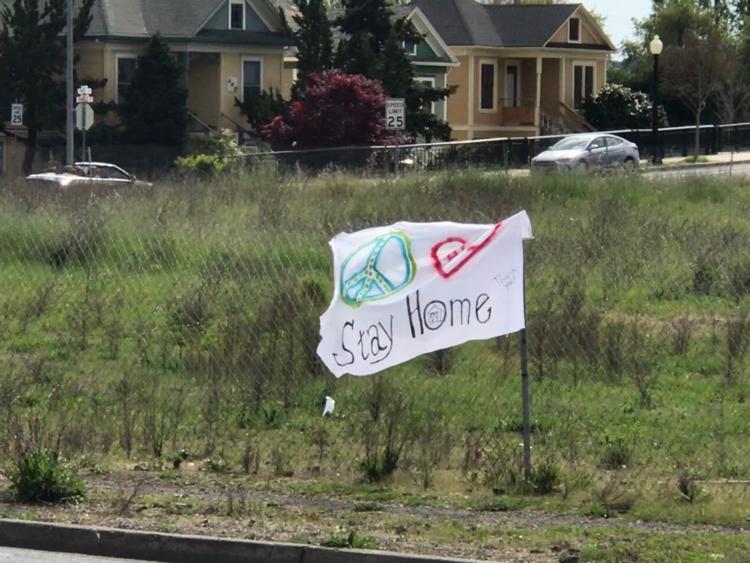 Sign of the times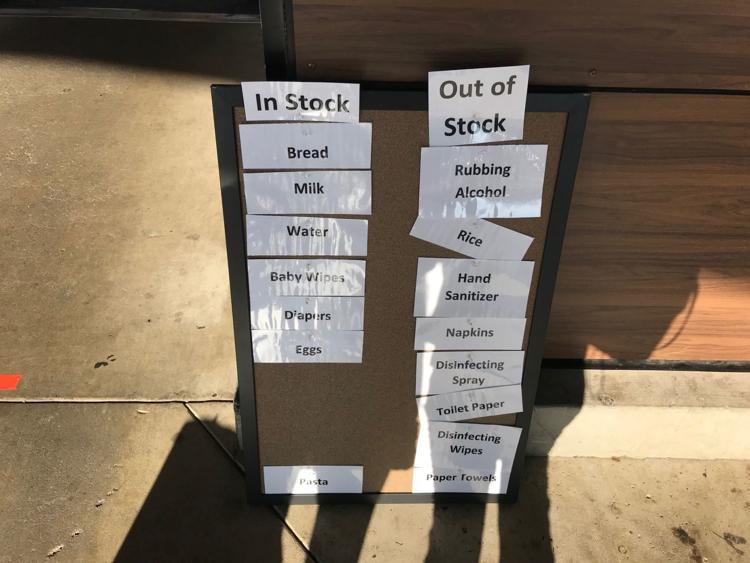 Napa's drive up clinic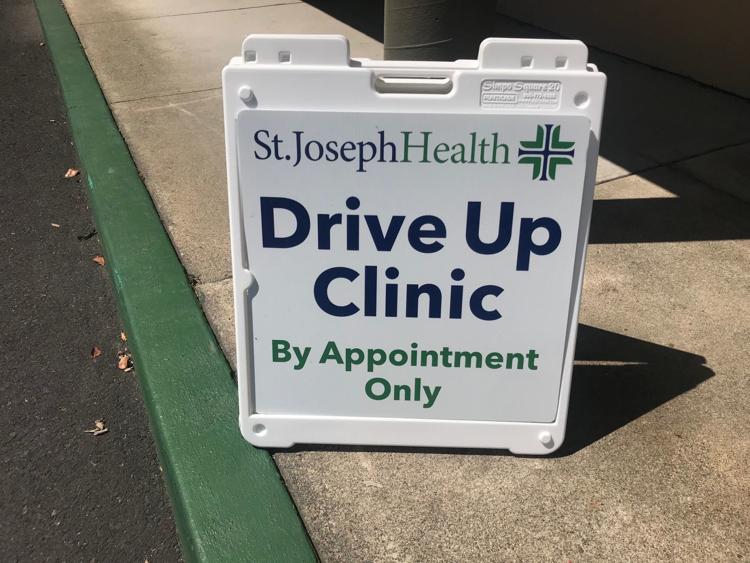 Taking a sample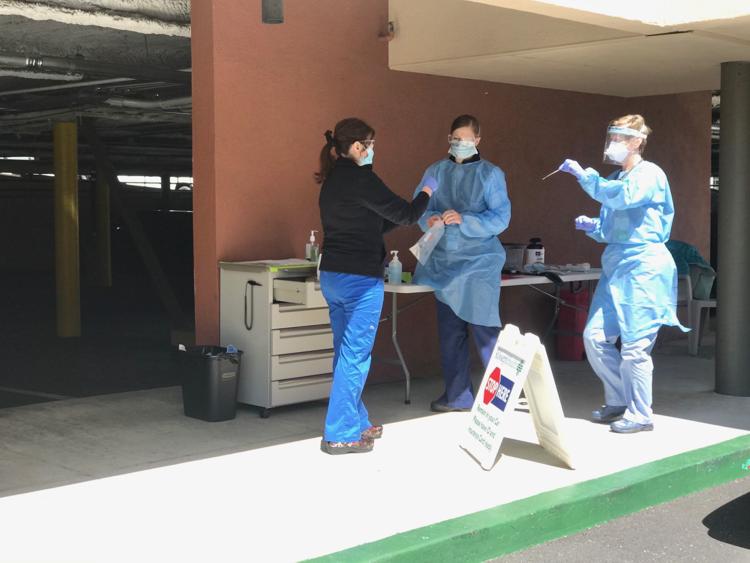 Nicole Landis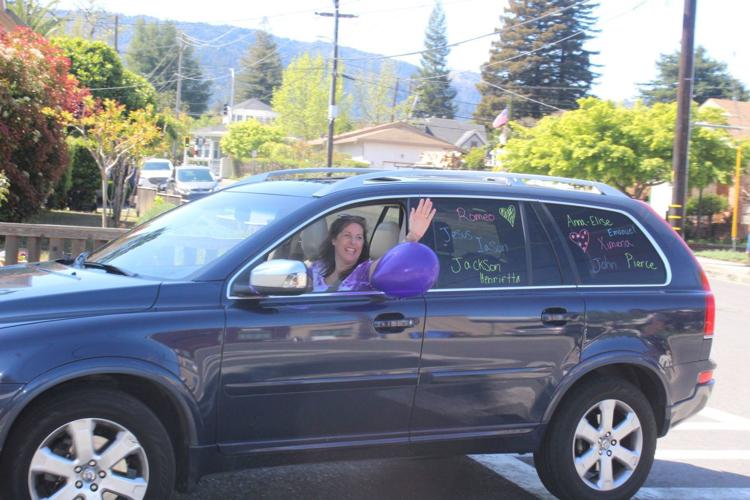 Napa Premium Outlets during the coronavirus epidemic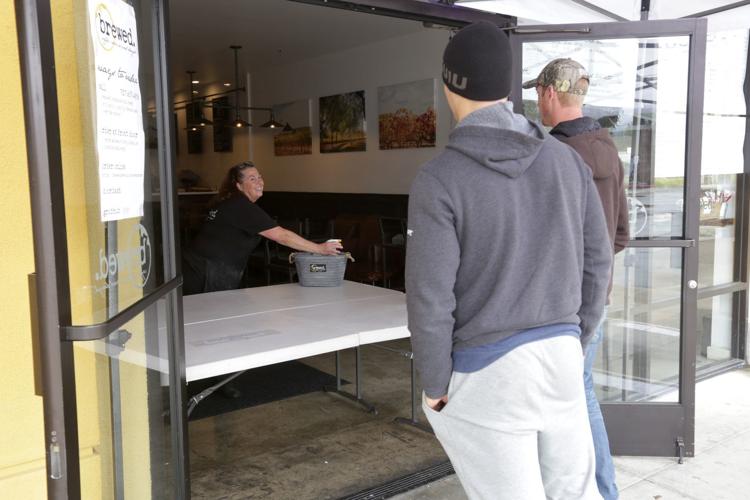 Making face shields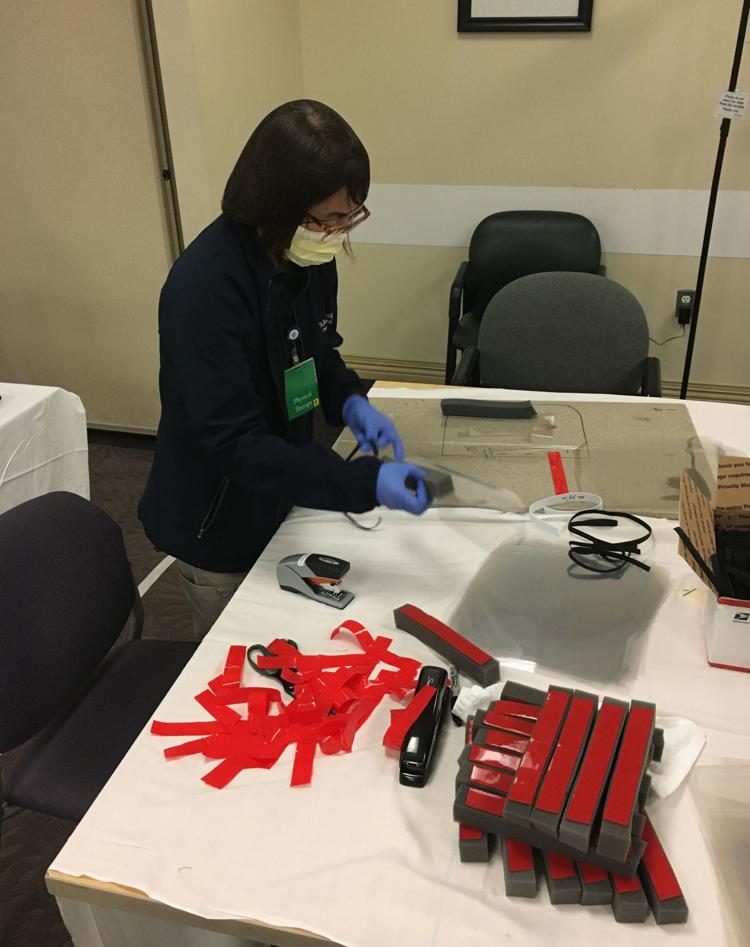 Face shields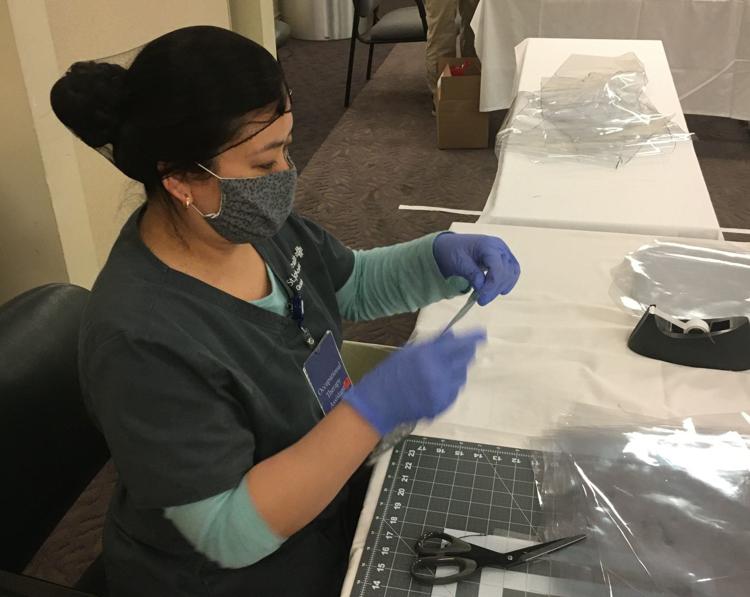 Free Meal Friday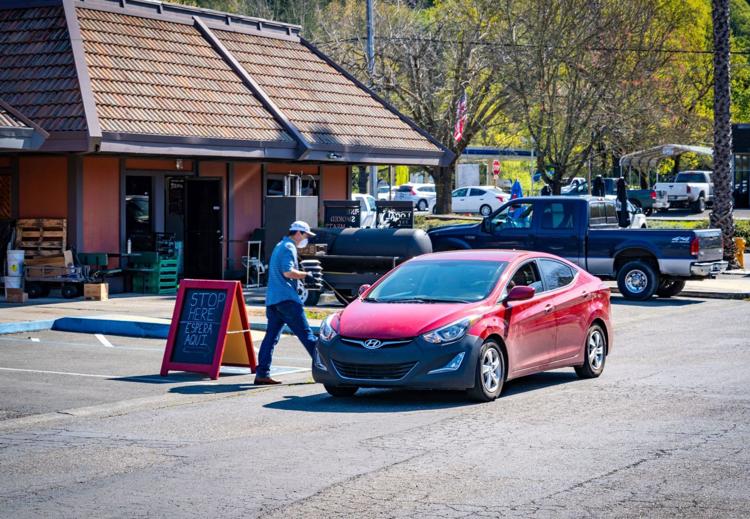 Free Meal Friday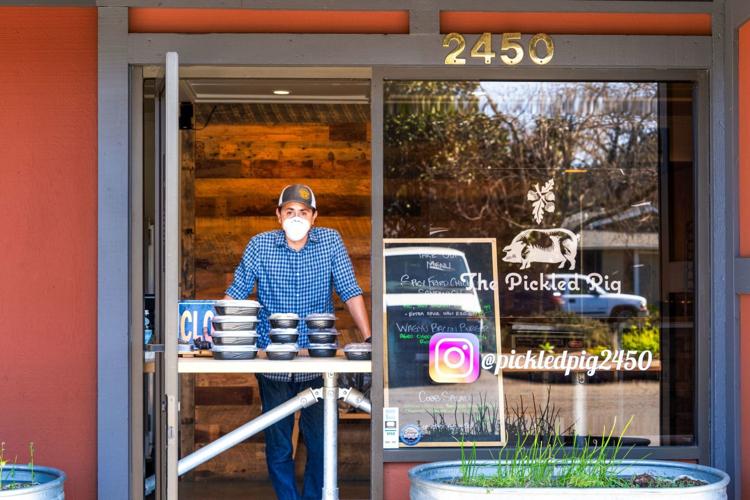 Social distancing signs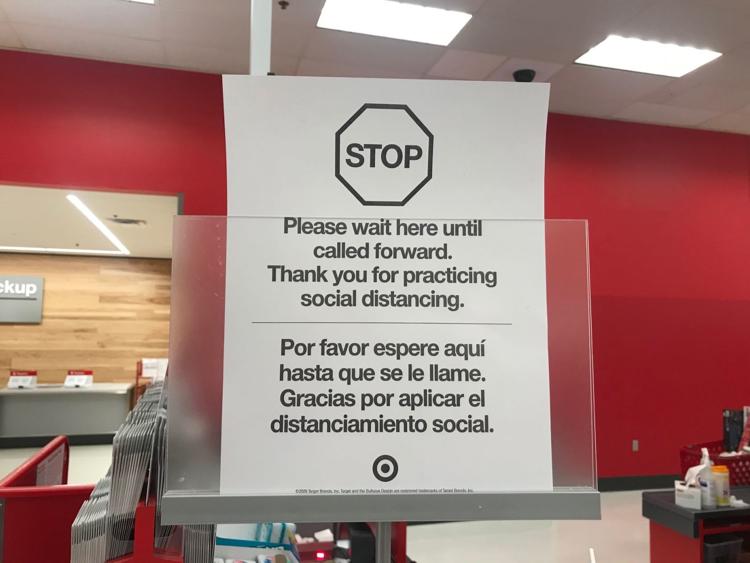 Social distancing signs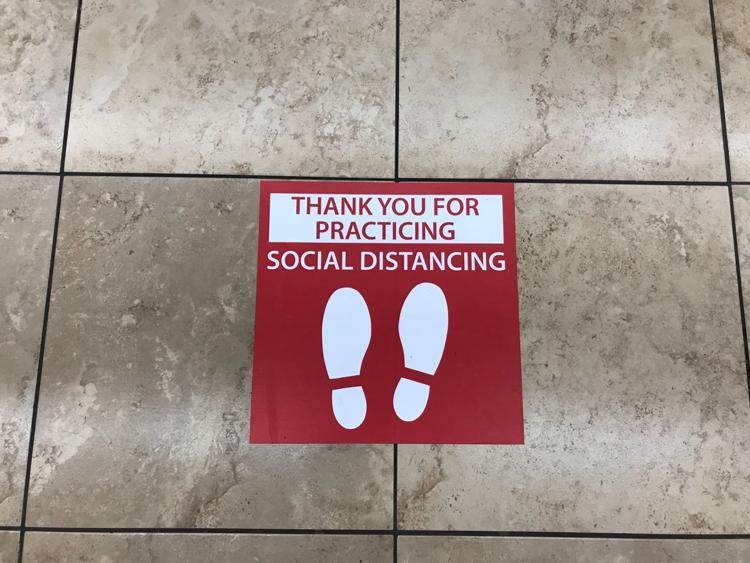 Bread delivery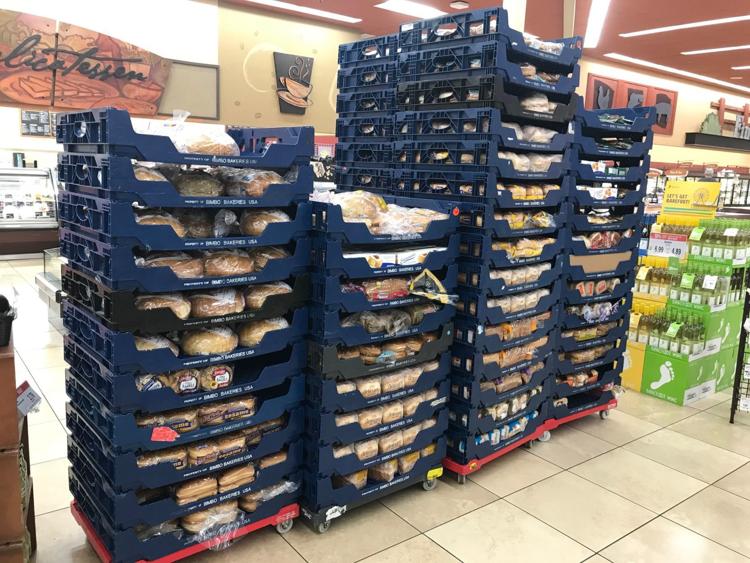 Dr. Manjappa at Queen of the Valley Medical Center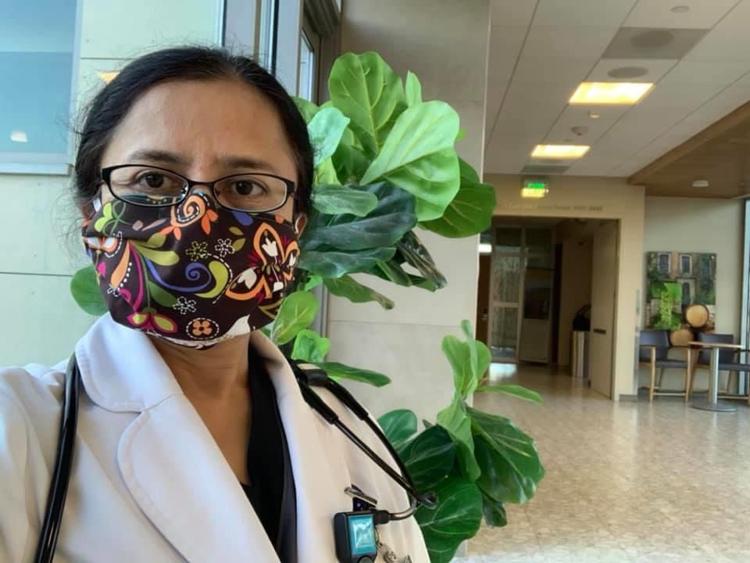 Bear on fence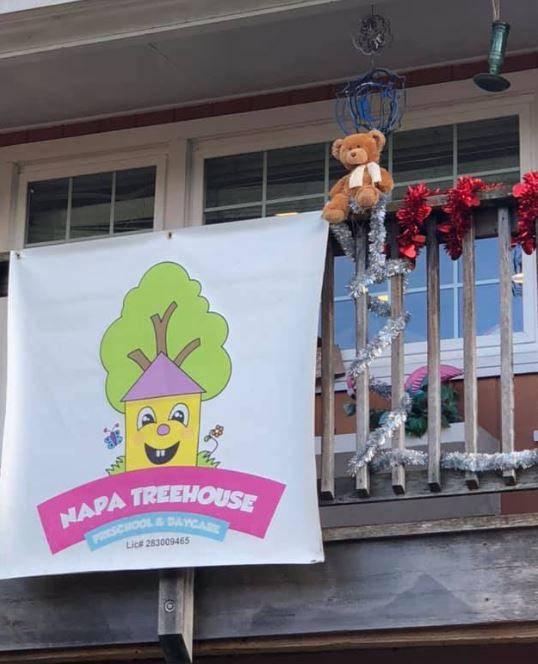 Bear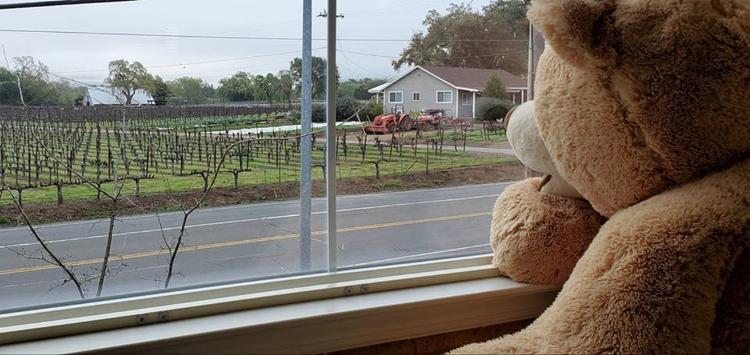 Dr. Adhye and Janice Peters RN
Napa police department employees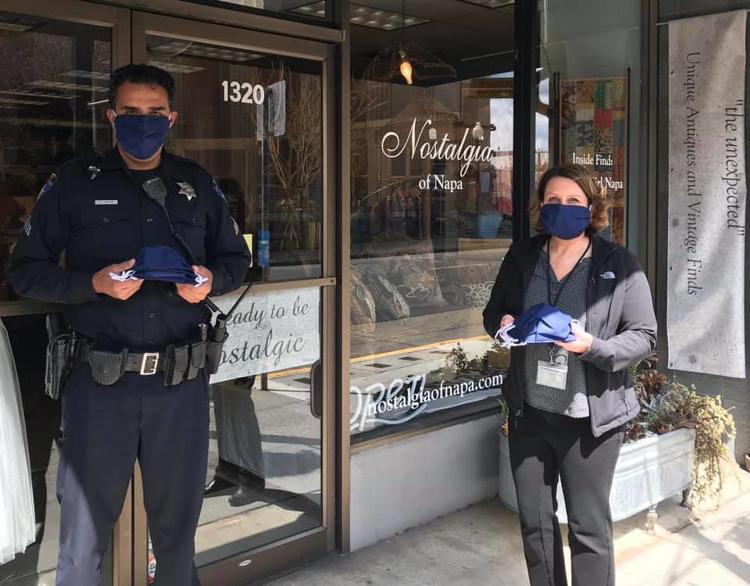 Andrea D. Hoogendoorn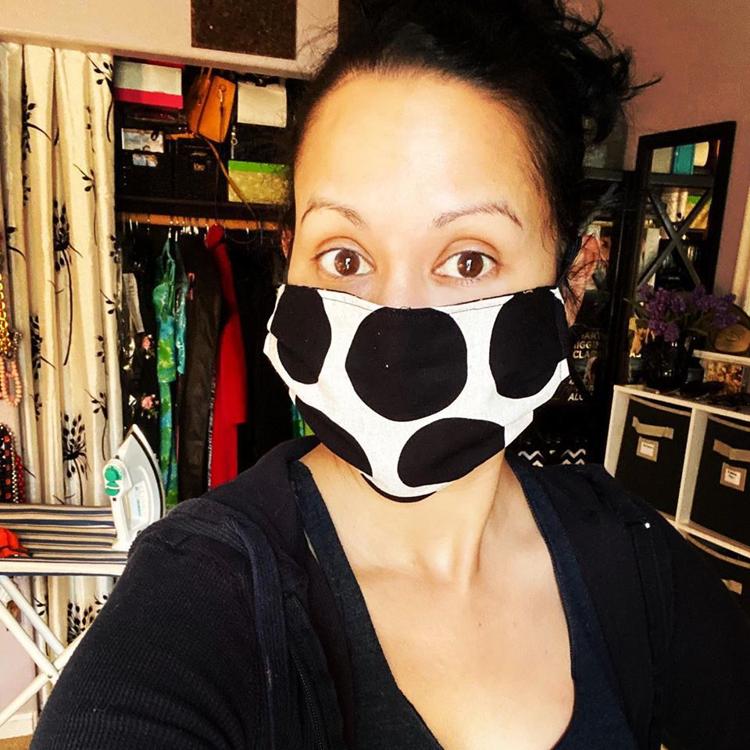 Hanh Ho Egan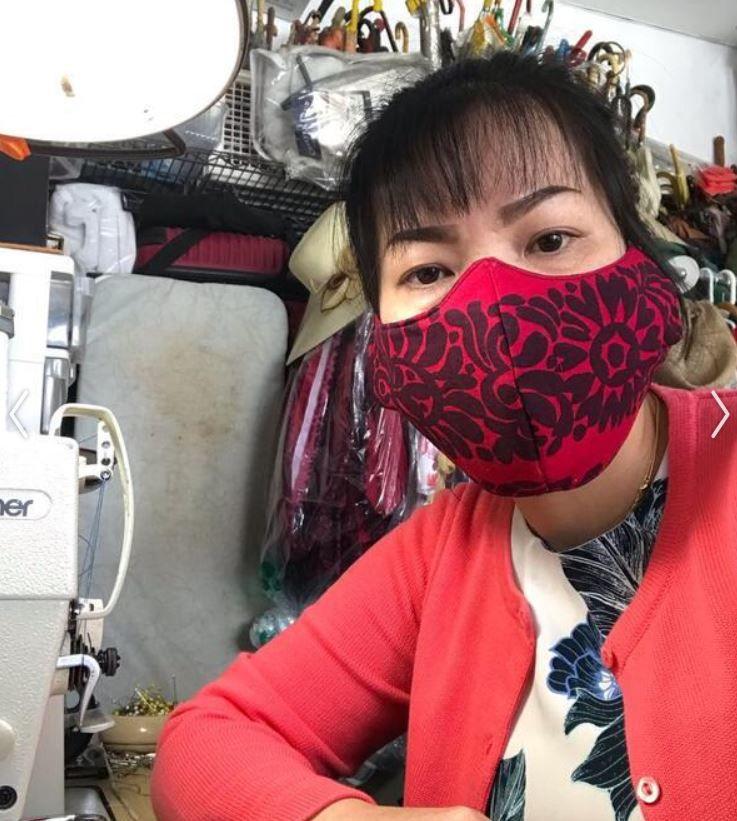 Matthew Blach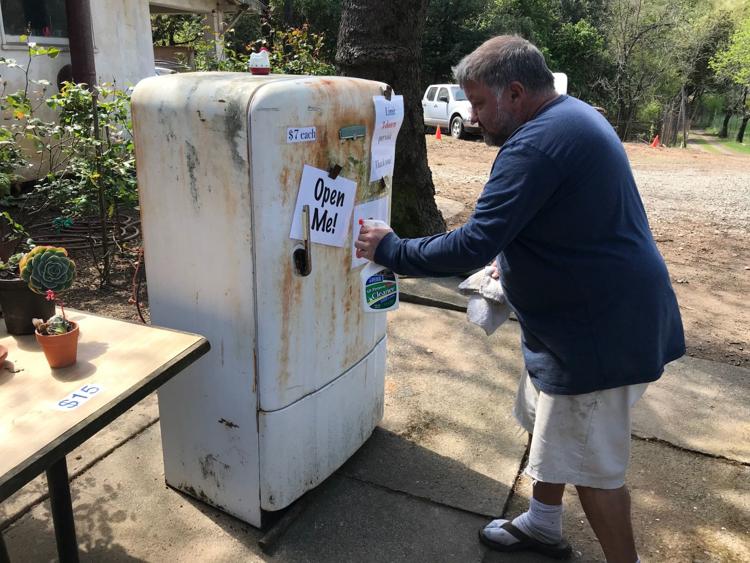 American Canyon park sign, social distancing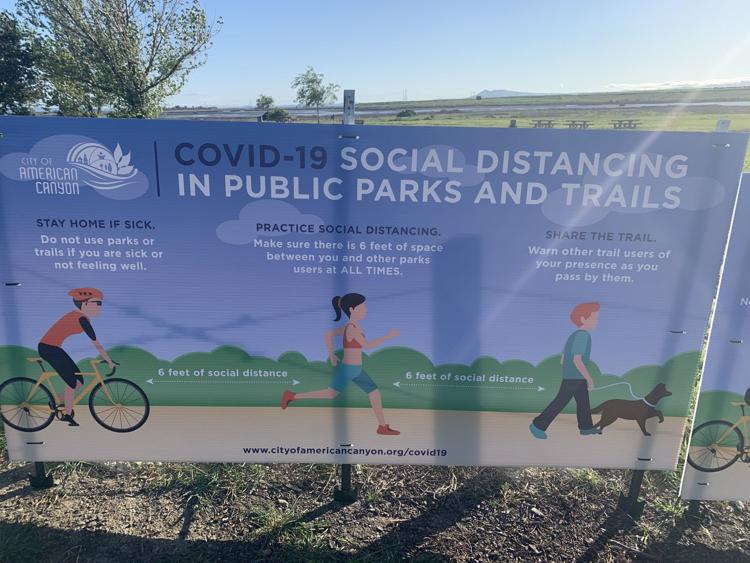 Cal Mart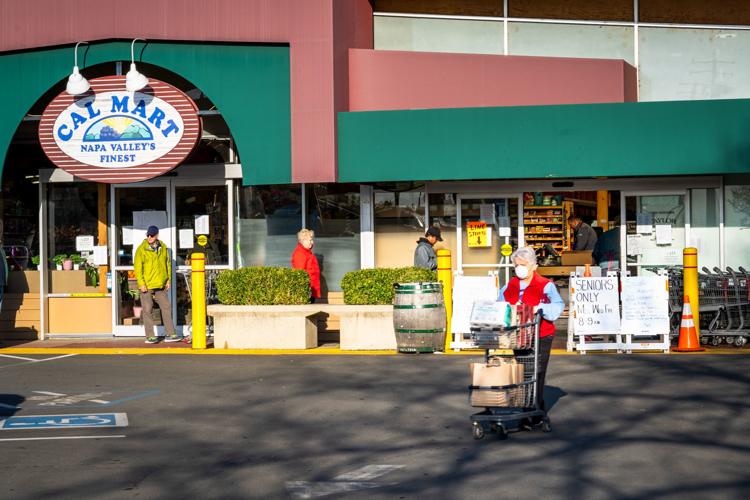 Calistoga take-out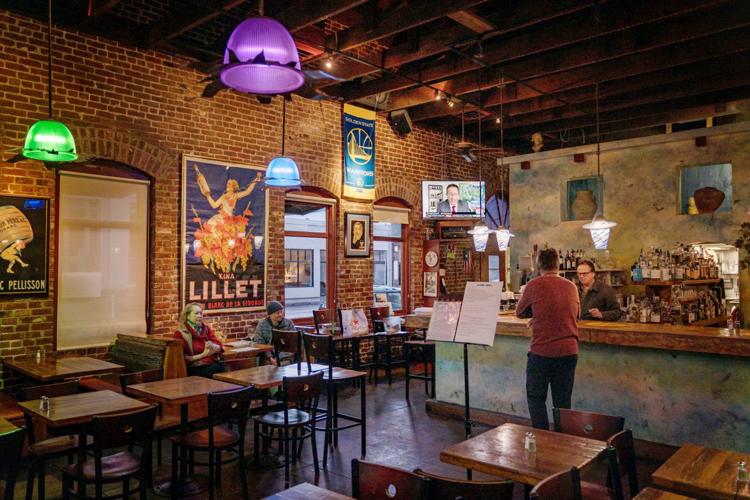 Calistoga take-out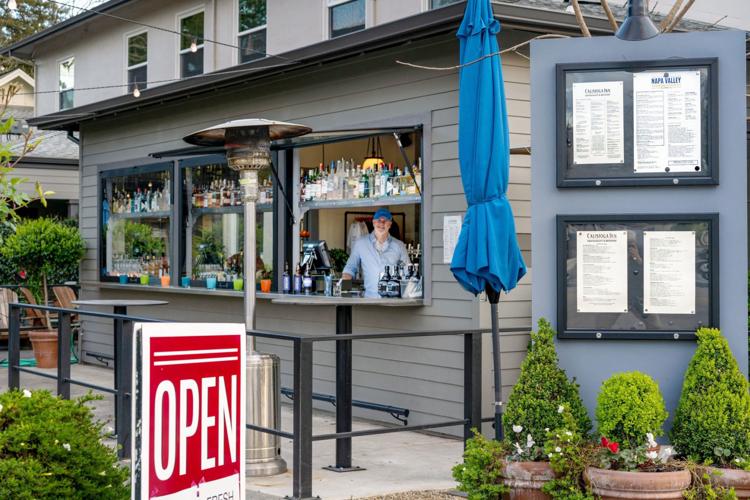 Calistoga take-out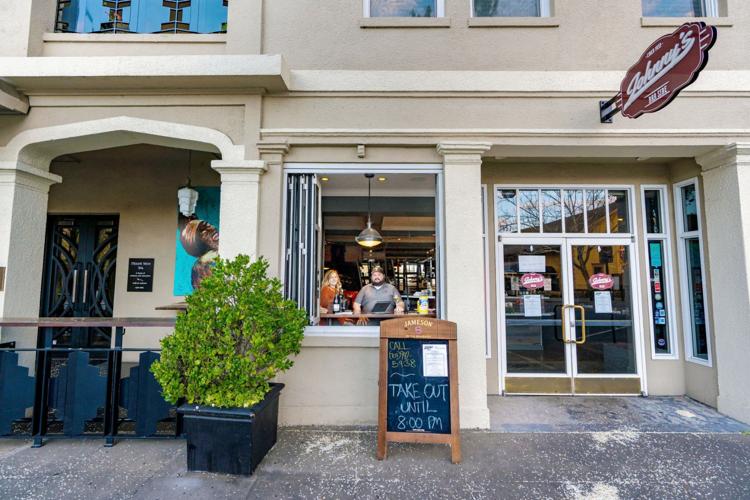 Calistoga take-out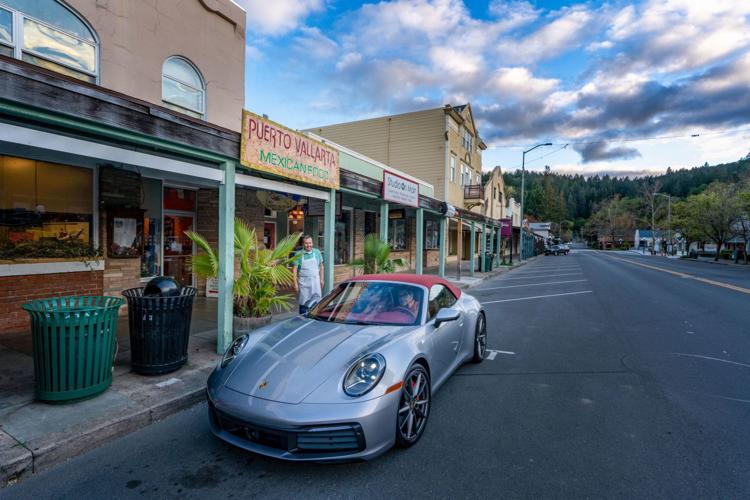 Calistoga take-out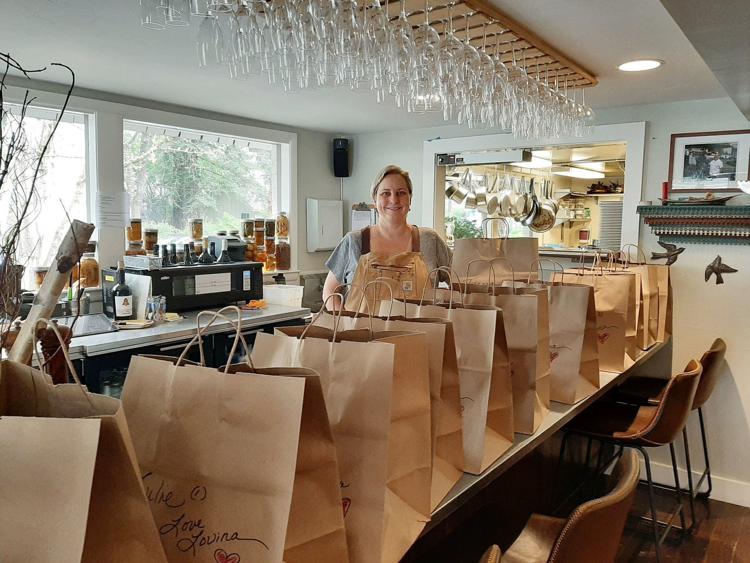 Food pick up signs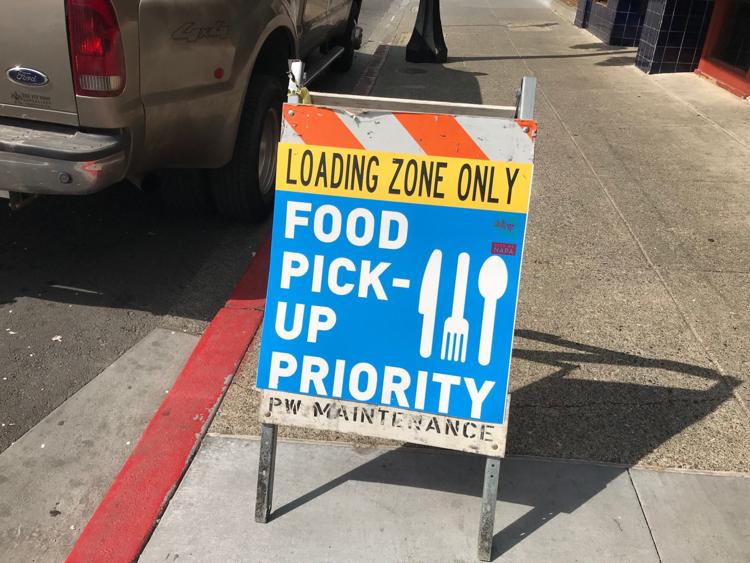 VNV welcome center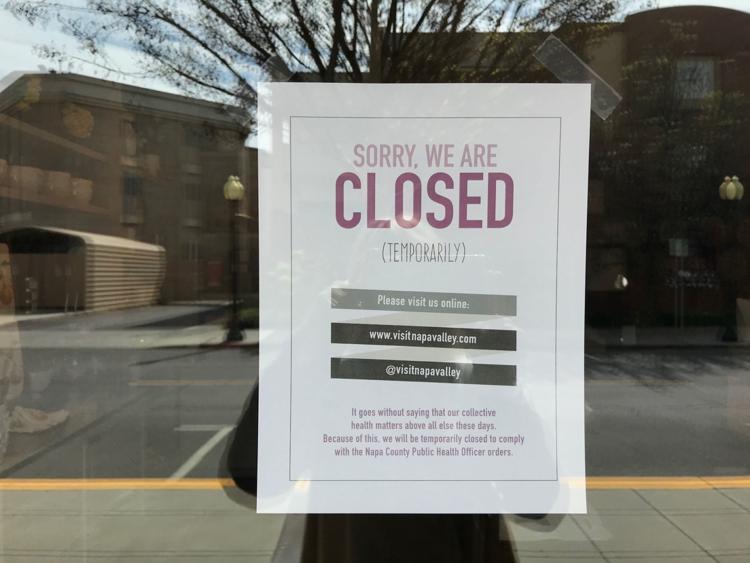 Main Street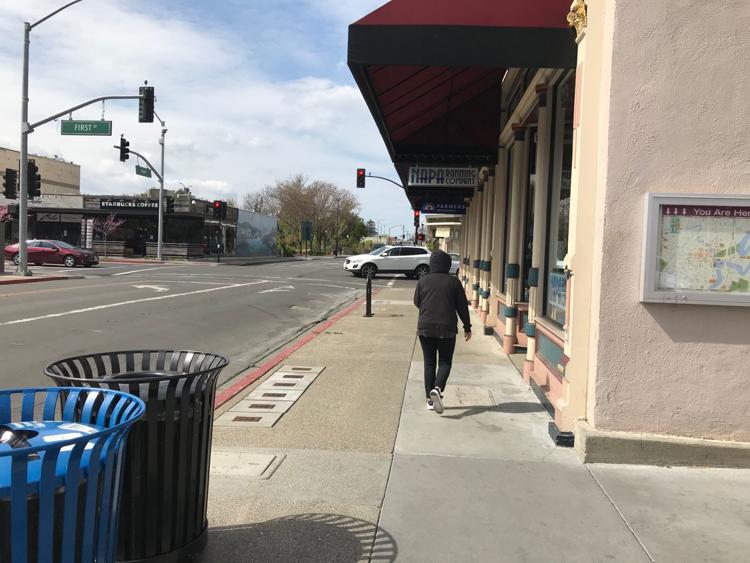 Empty Kohl's parking lot
Napa Running Co.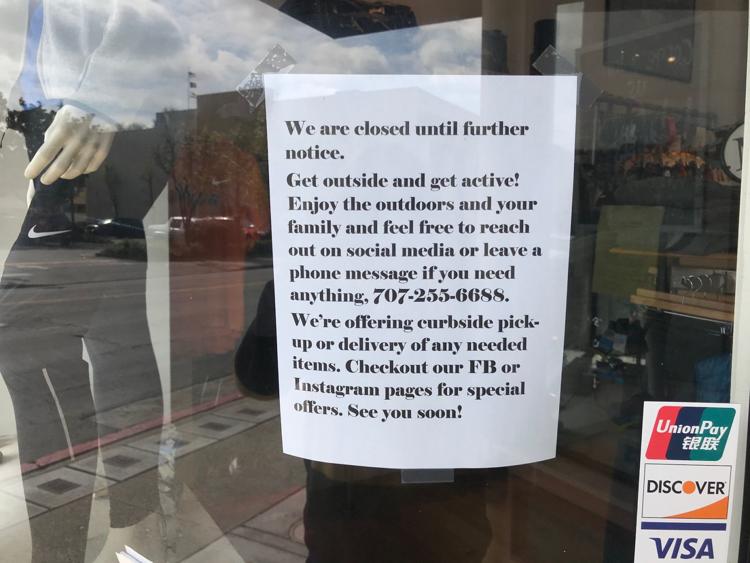 Bread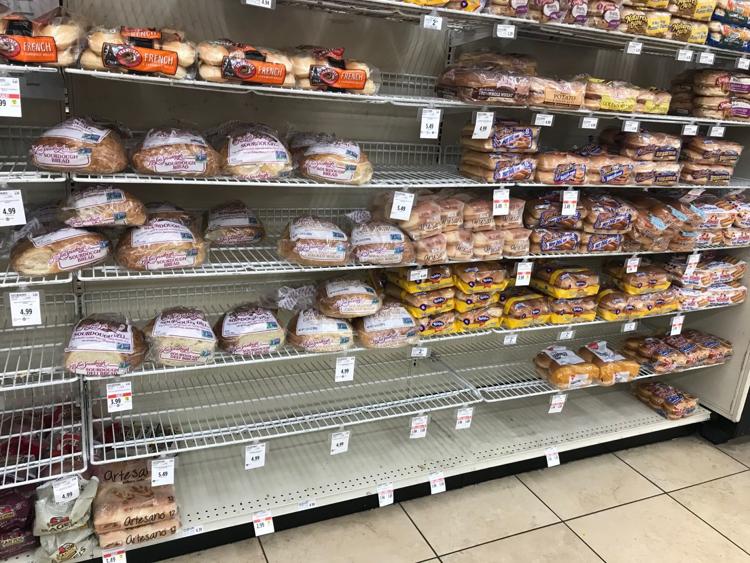 Cleaning at the check out station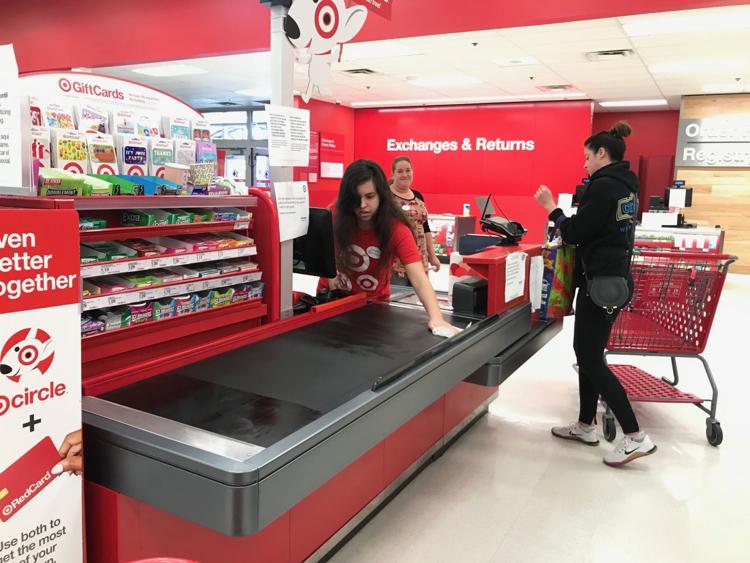 Restocking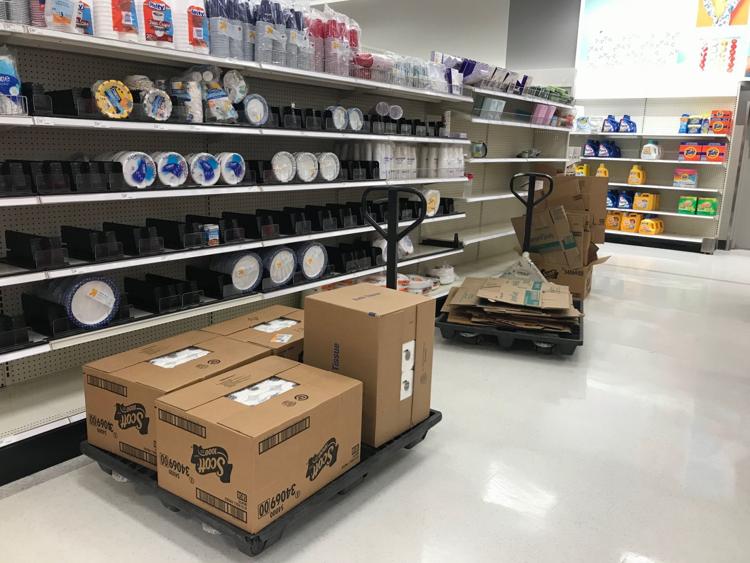 Toilet paper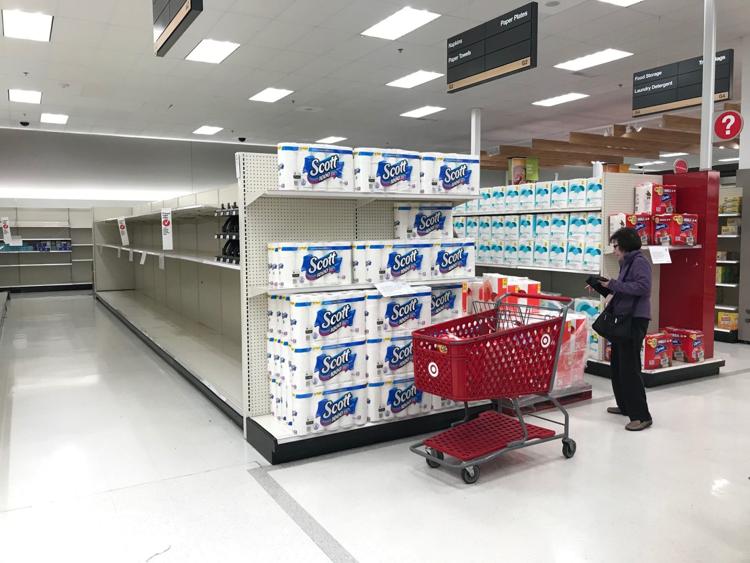 Toilet paper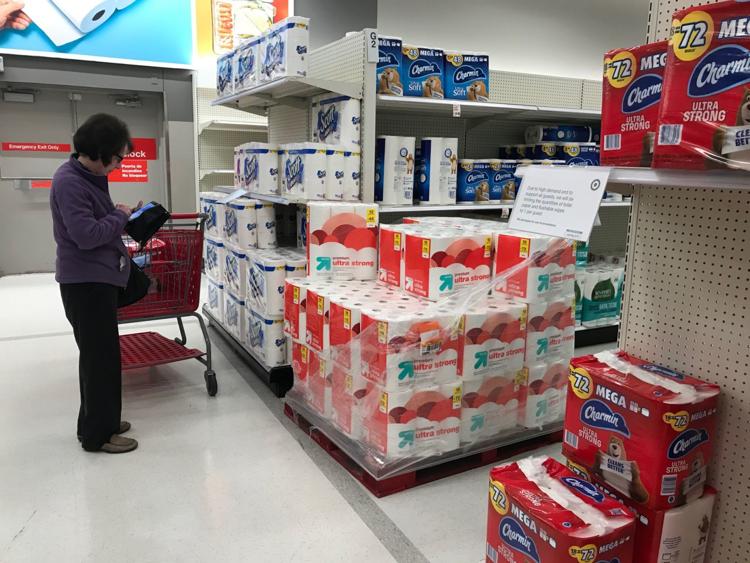 More wipes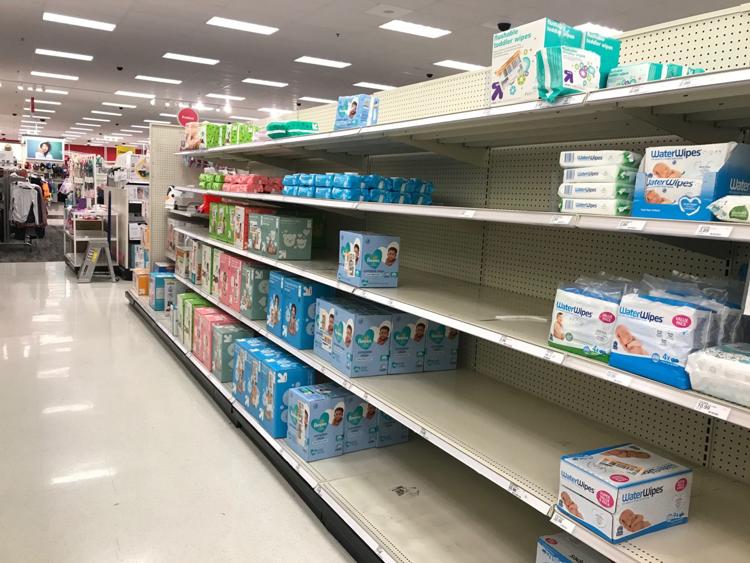 Restocking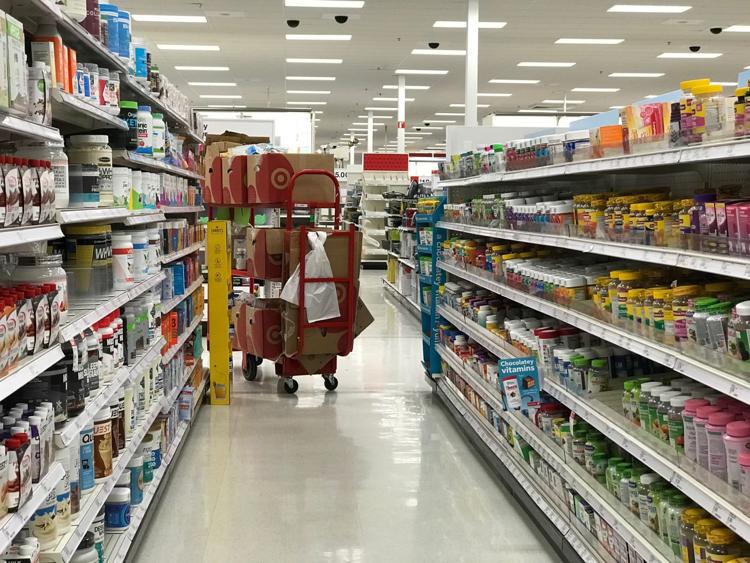 Disinfectant wipes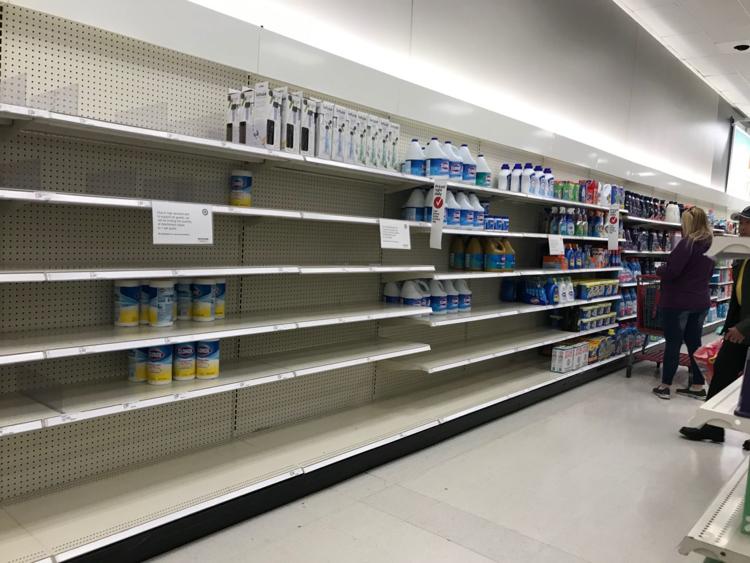 Raley's eggs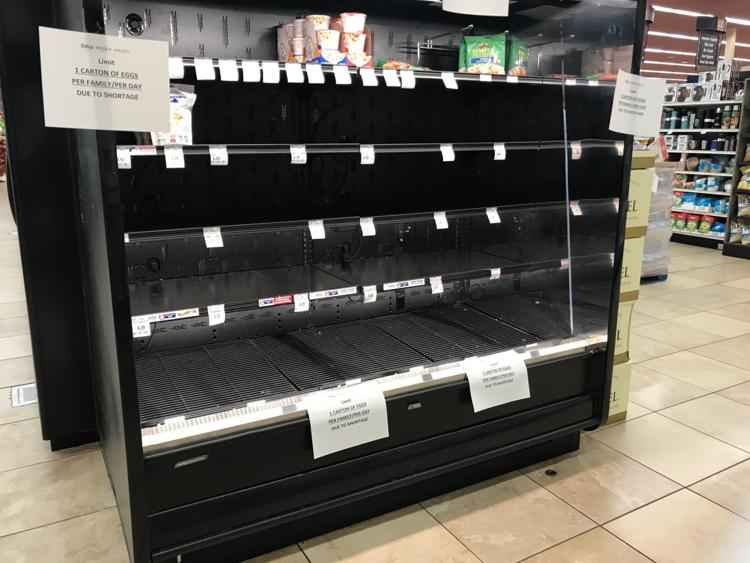 Produce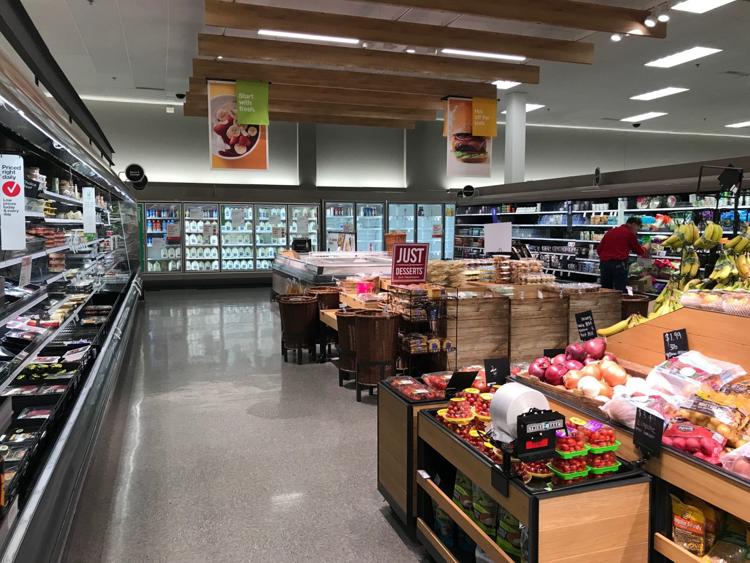 Restocking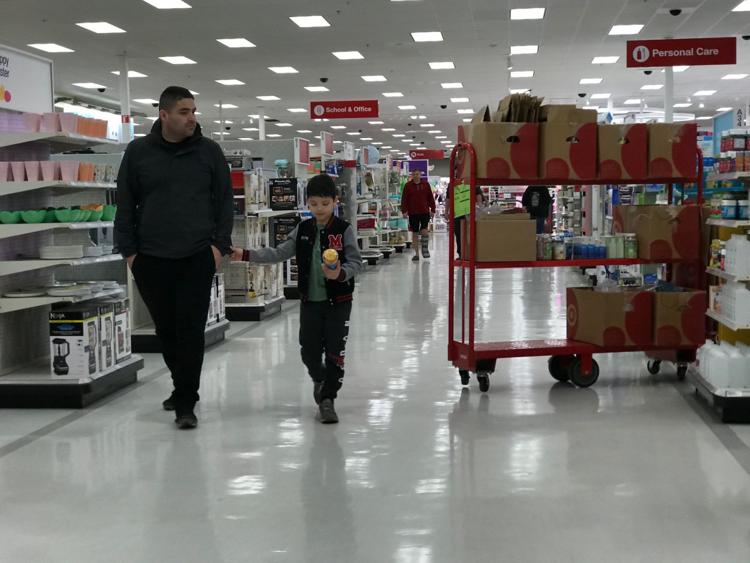 Raley's barriers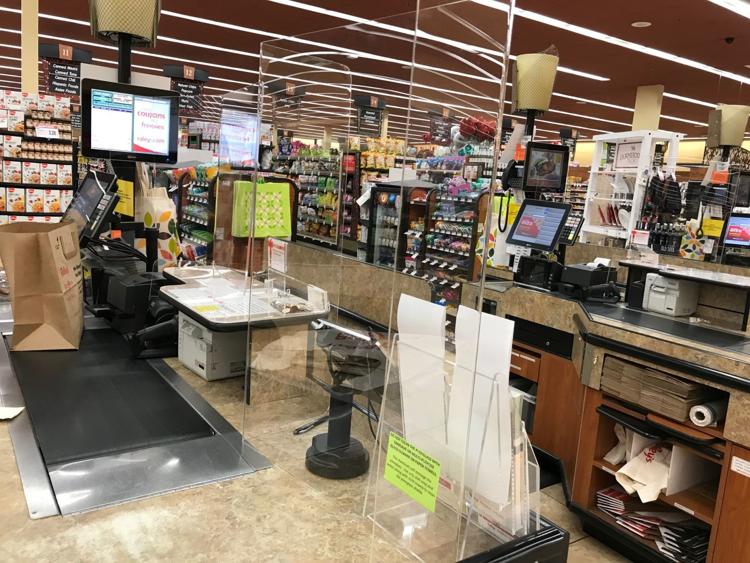 Raley's bulk foods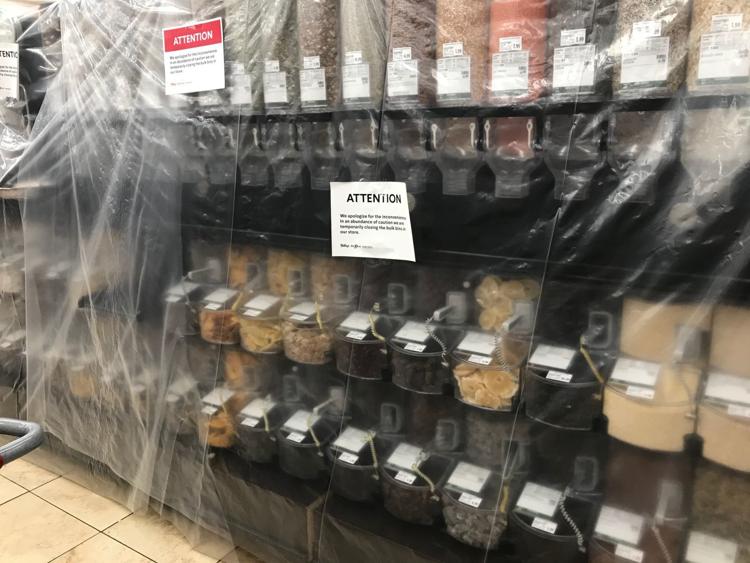 Water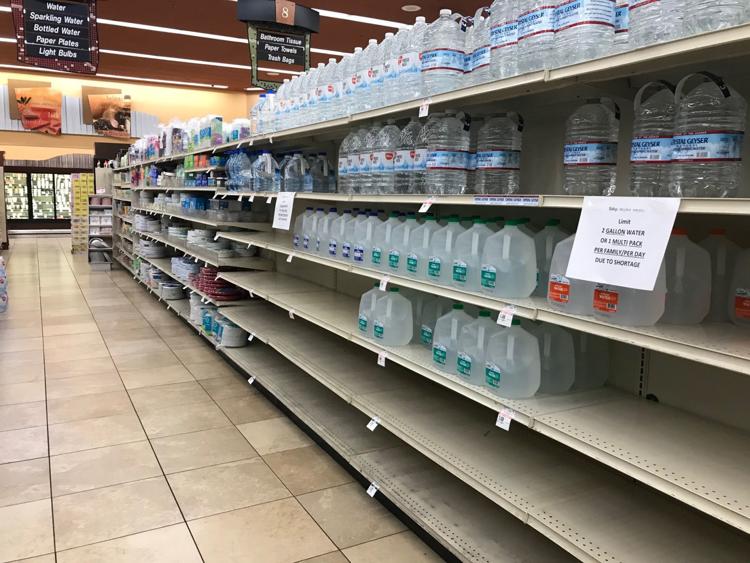 Raley's check out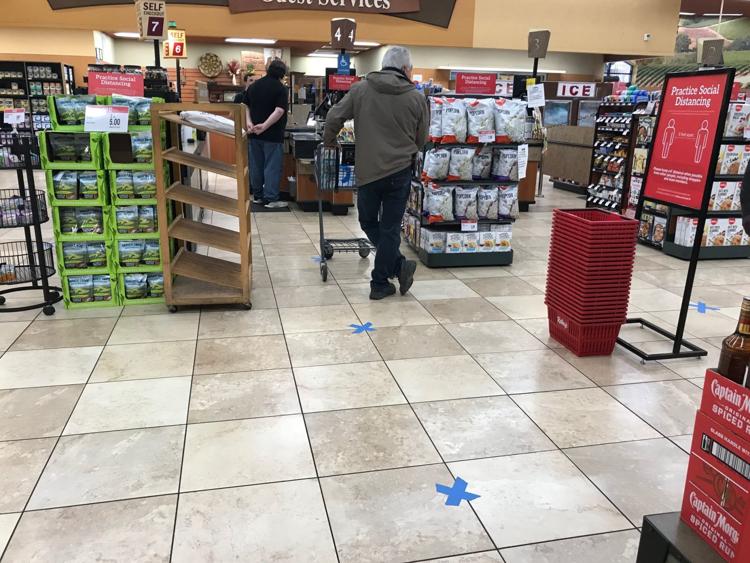 Raley's signs
Squeeze Inn Hamburgers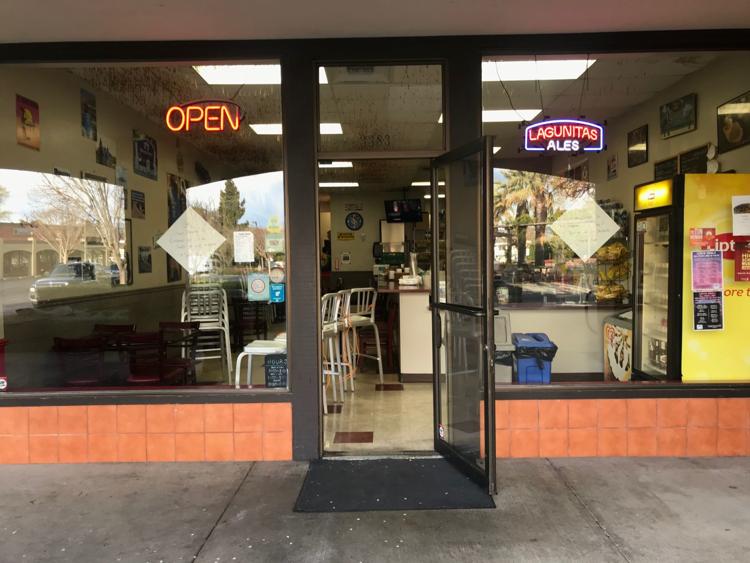 The parking lot at Redwood Plaza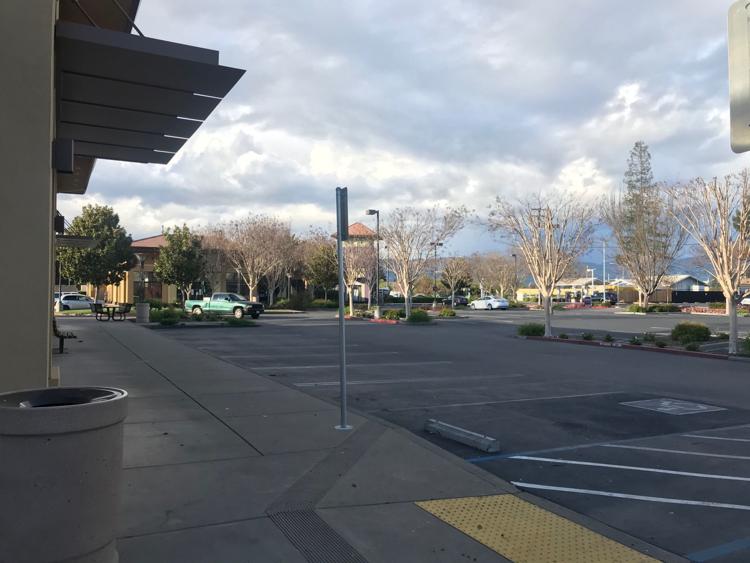 Demand increases for Napa food relief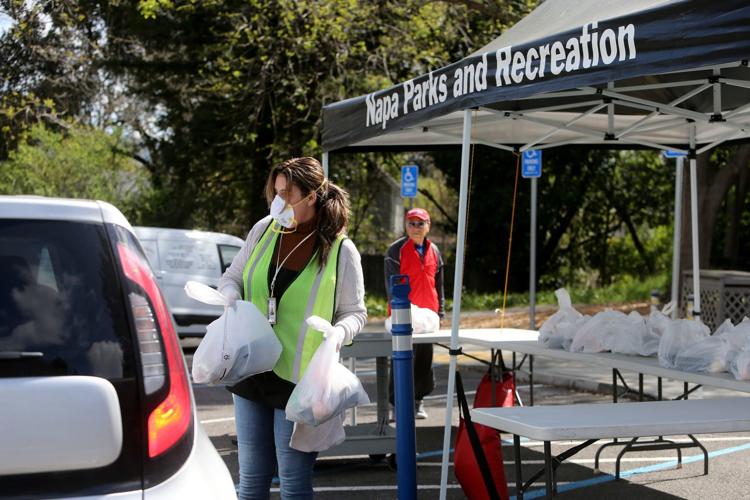 St. Helena Safeway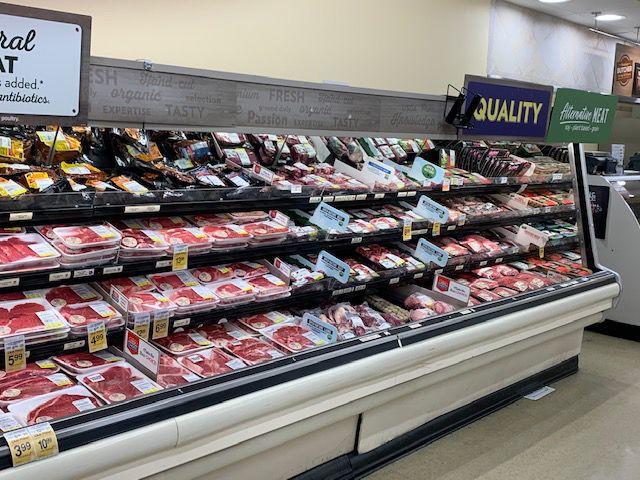 St. Helena Safeway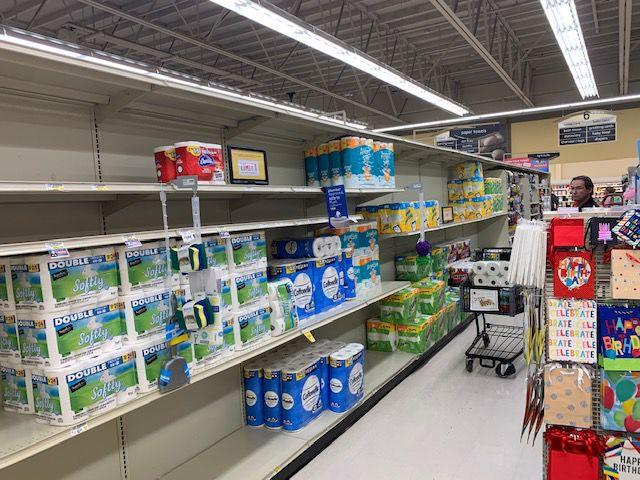 Napa Target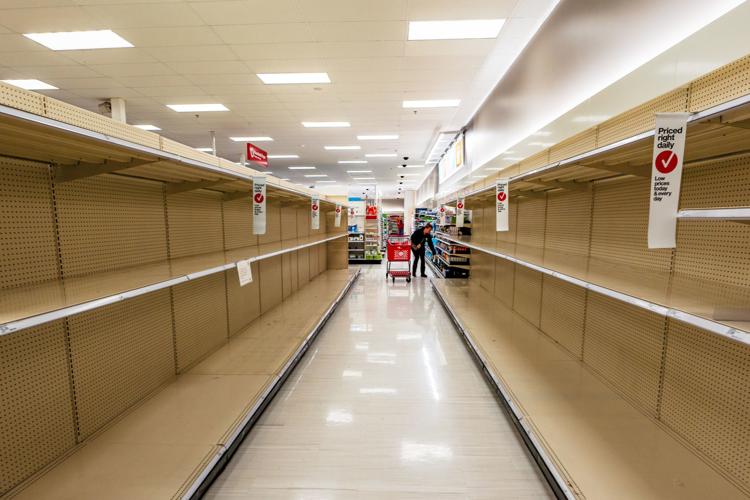 Ciccio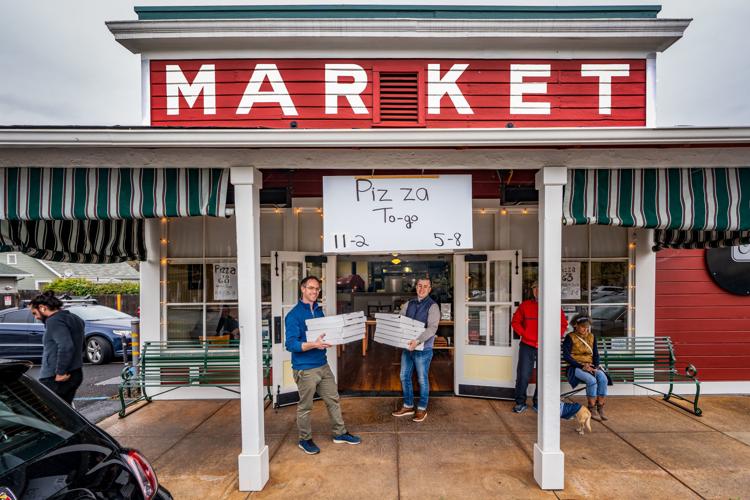 Safeway in St. Helena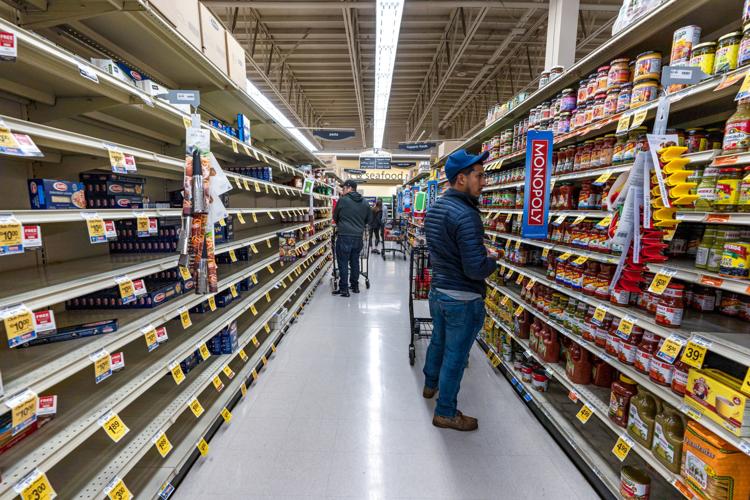 Milk at Raley's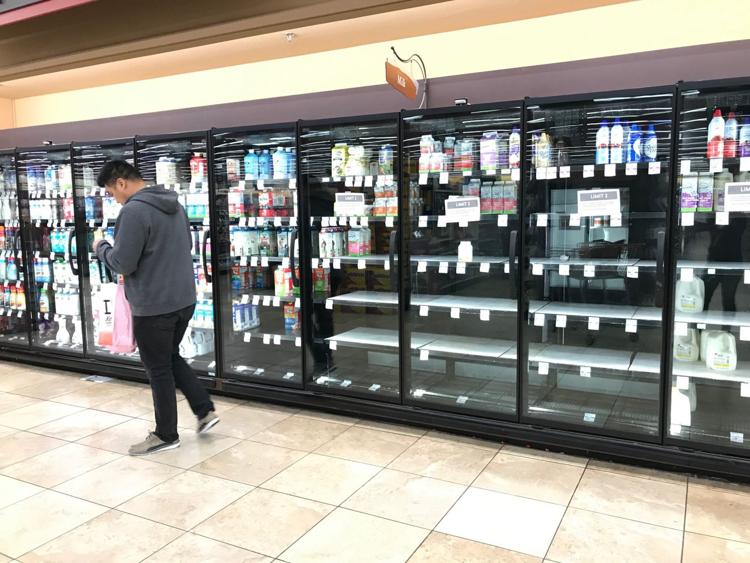 Umpqua bank
Target toilet paper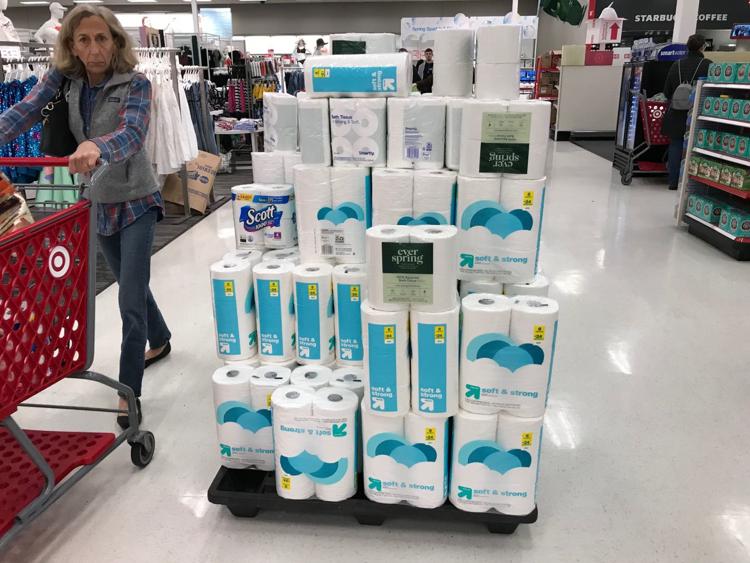 Bel Aire shoppers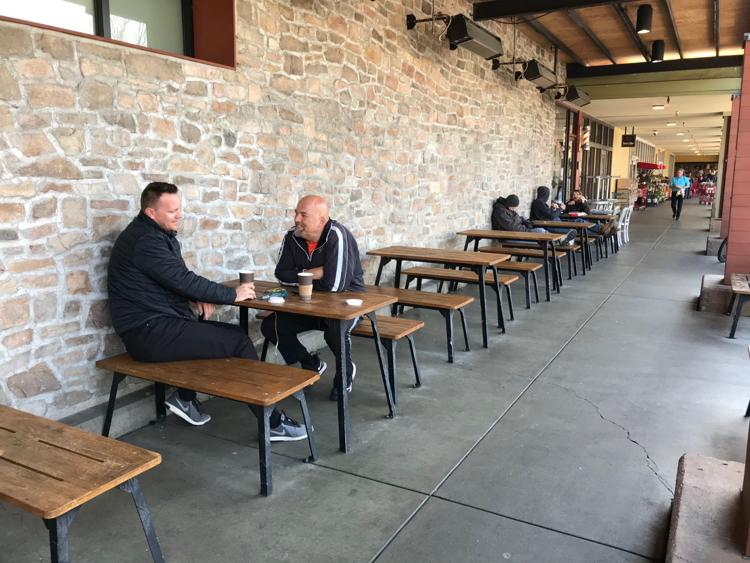 South Napa Target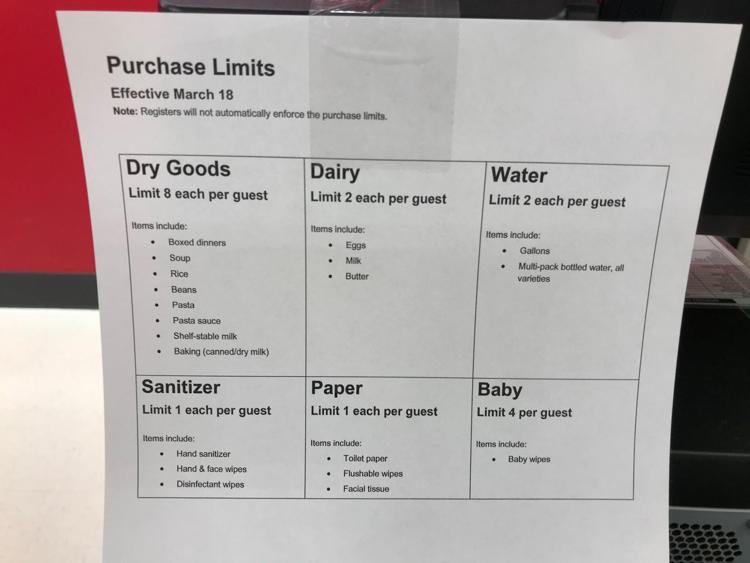 World Market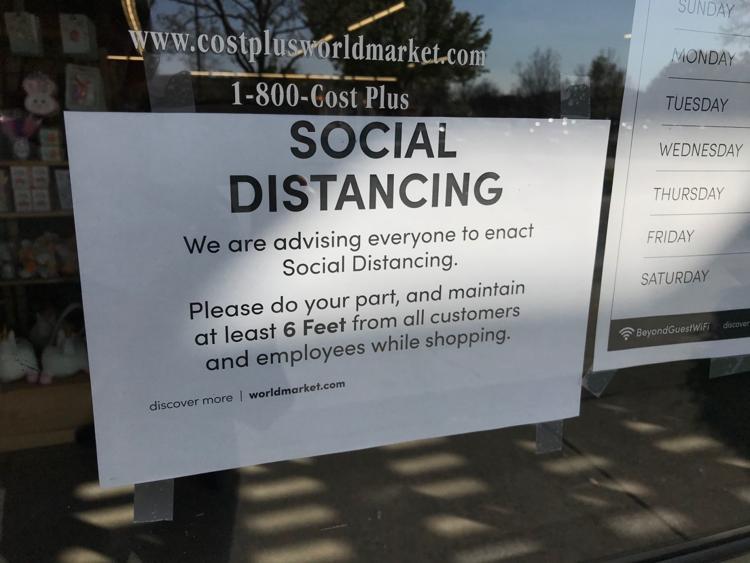 Napa Target shoppers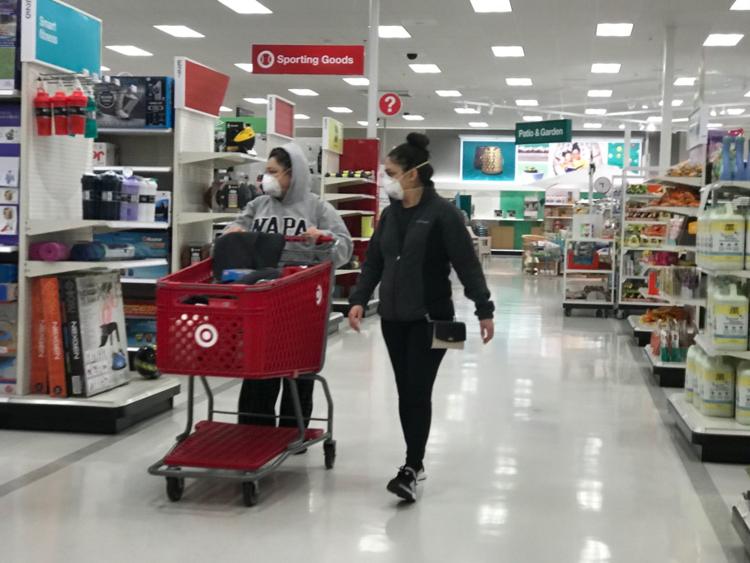 Trader Joe's line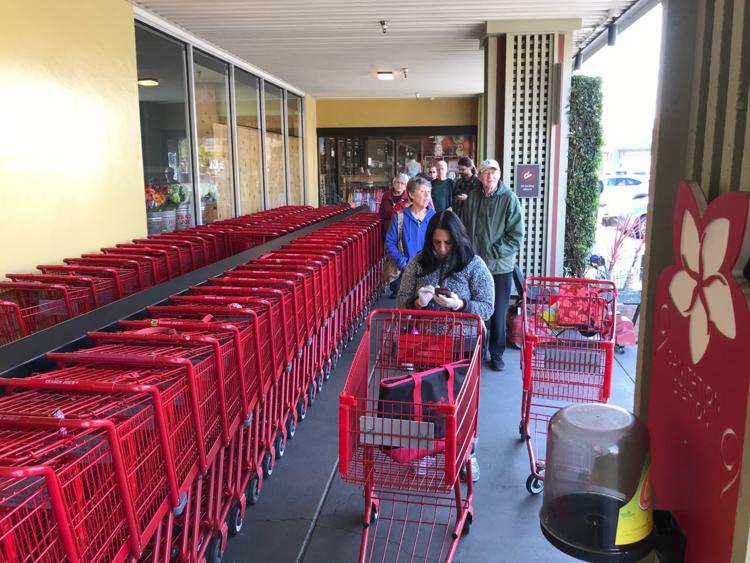 Bel Aire Plaza parking lot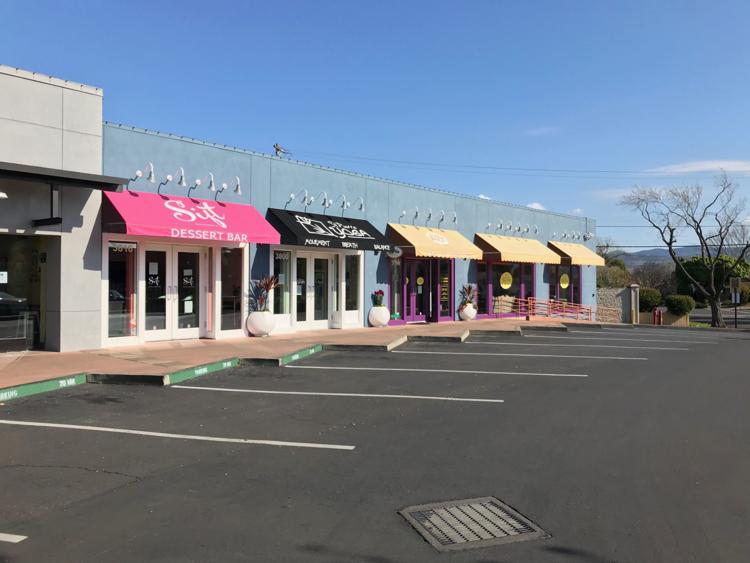 CalMart in Calistoga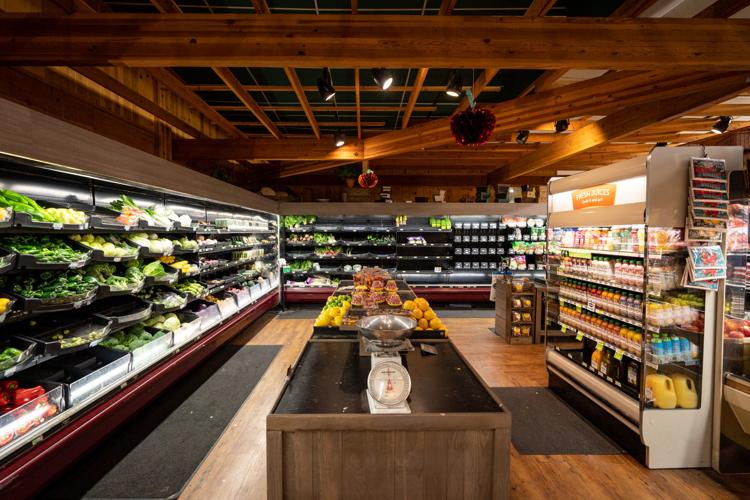 CalMart in Calistoga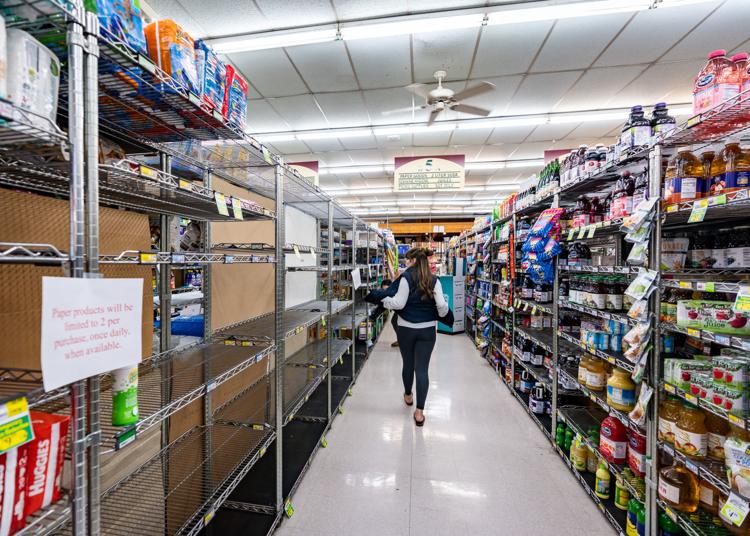 Whole Foods Napa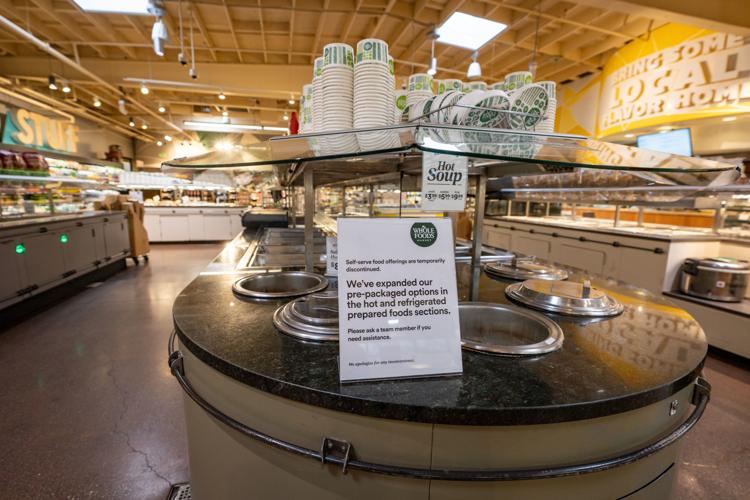 Outside Oxbow Public Market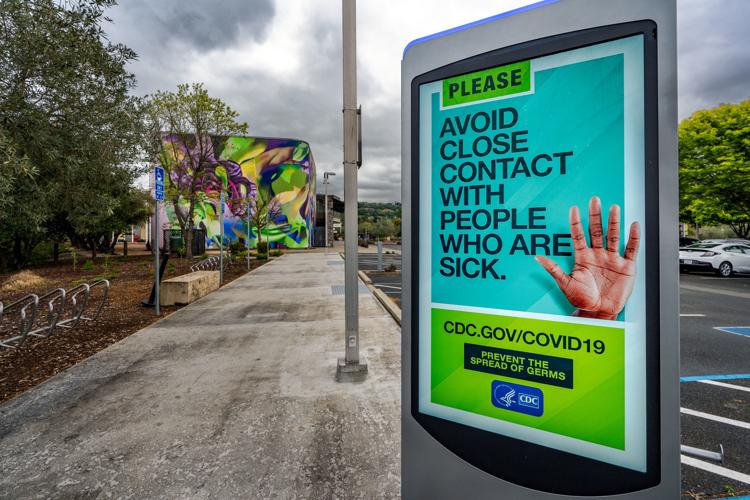 Inside the Oxbow Public Market on Wed. March 18.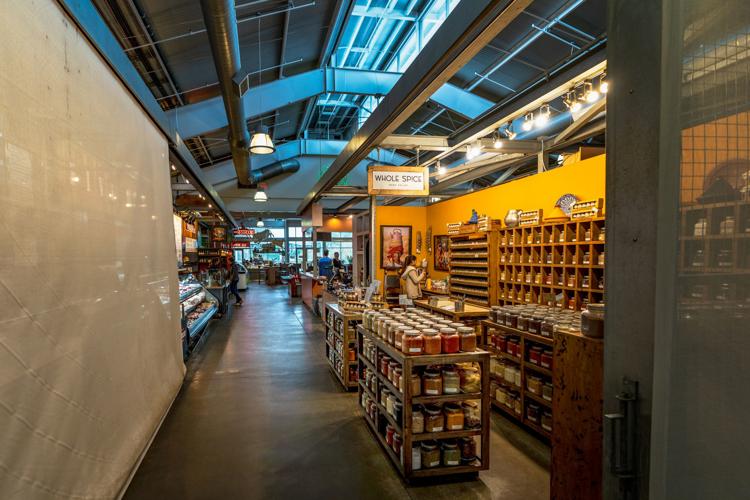 Inside the Oxbow Public Market on Wed. March 18.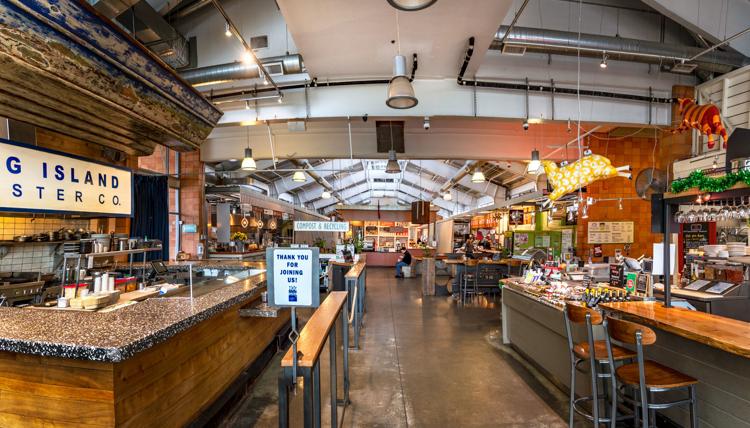 Lululemon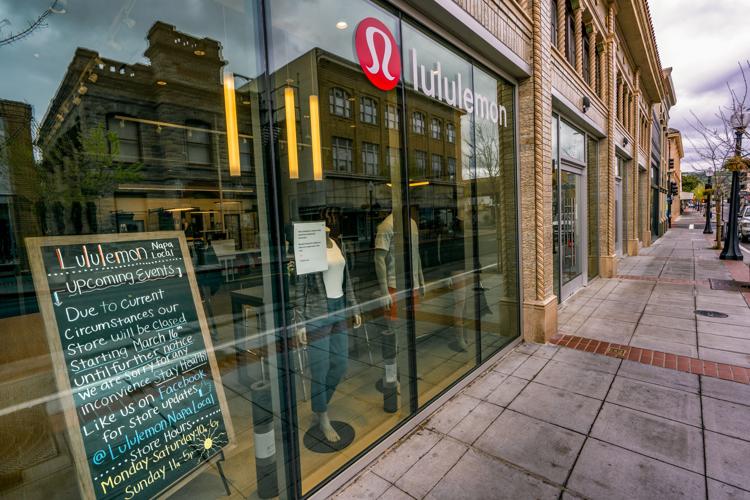 Oxbow Public Market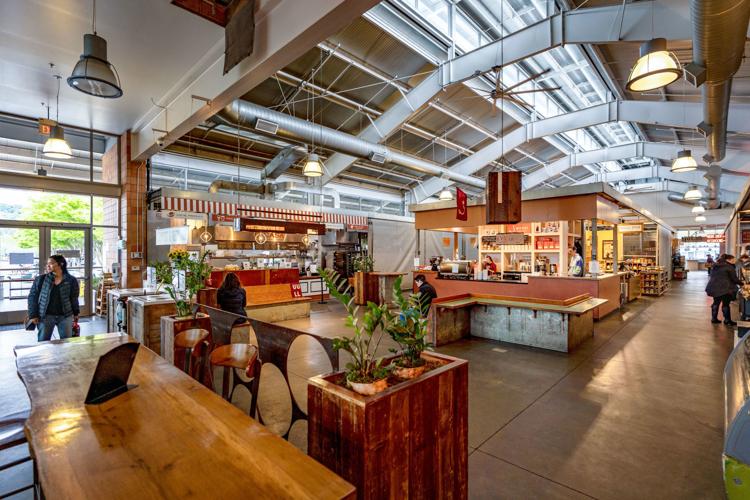 Peet's without customers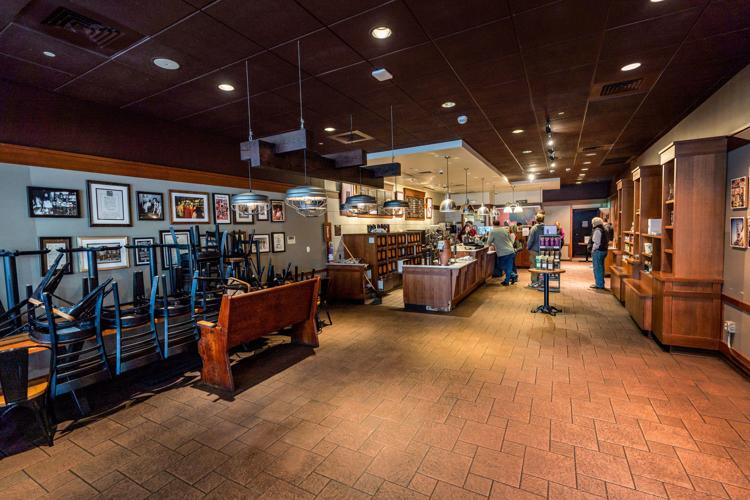 Archer Hotel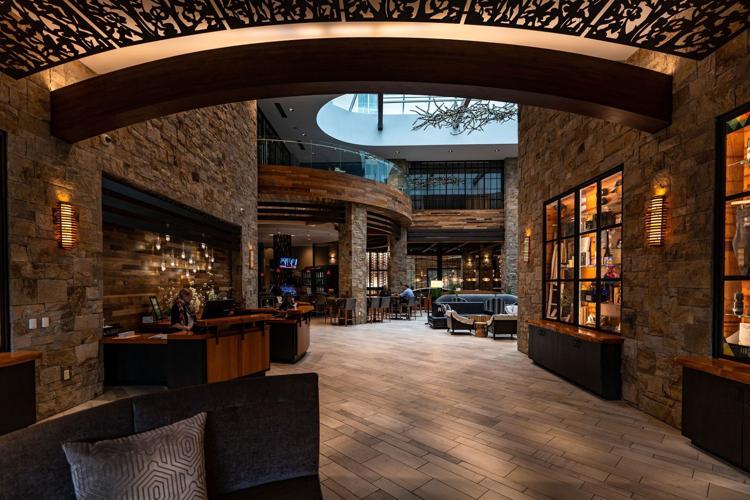 Napa Premium Outlets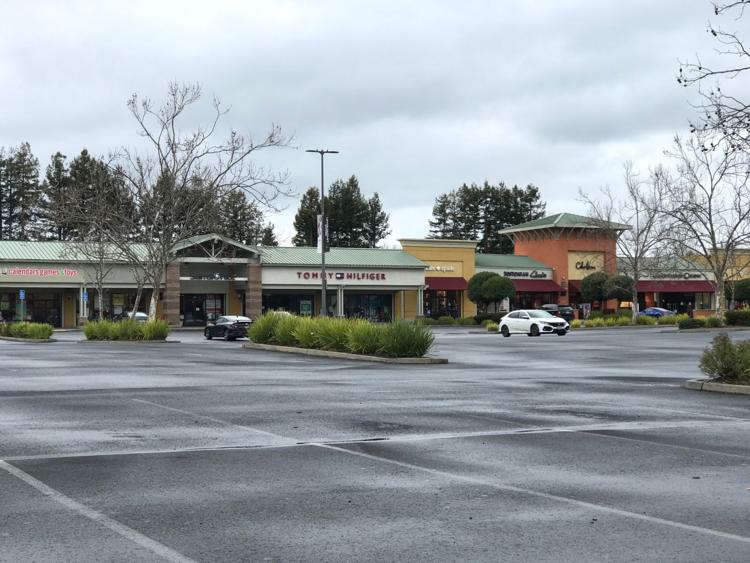 Calistoga school lunch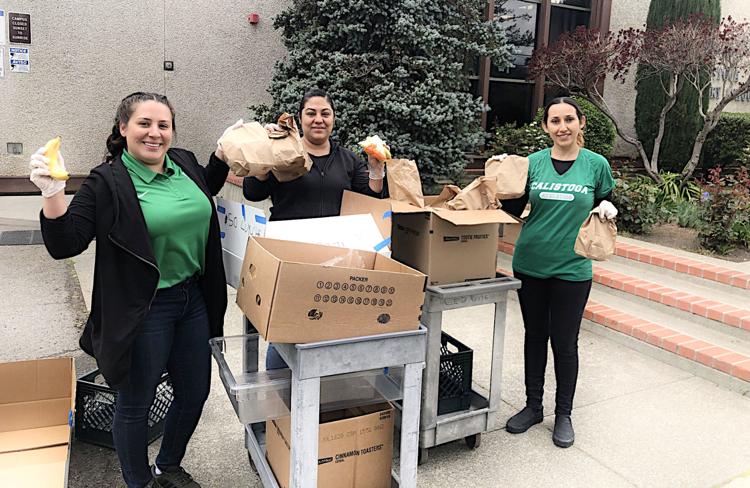 School offers free meals for kids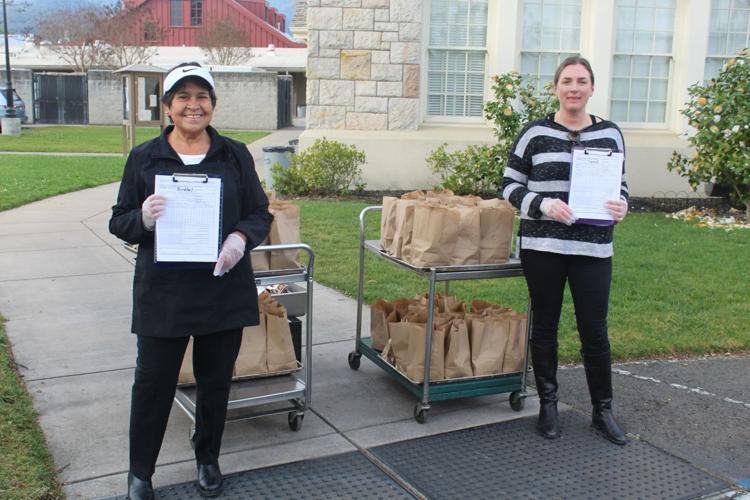 La Morenita lunch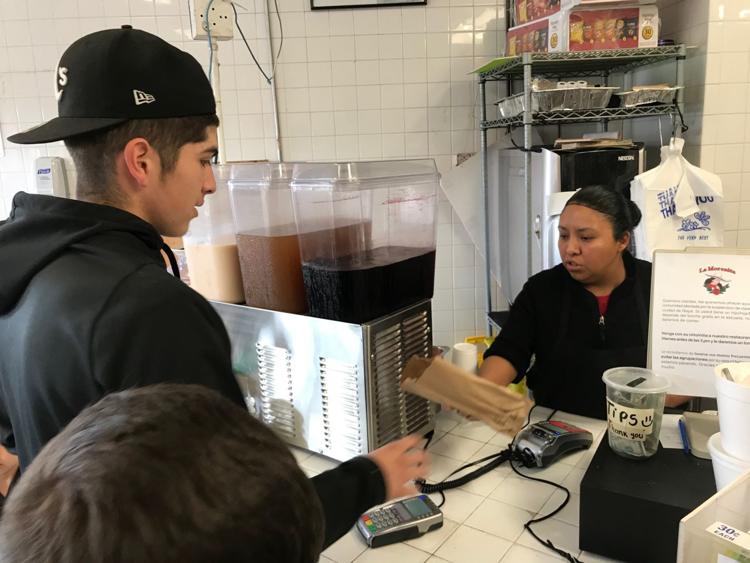 Coronavirus precautions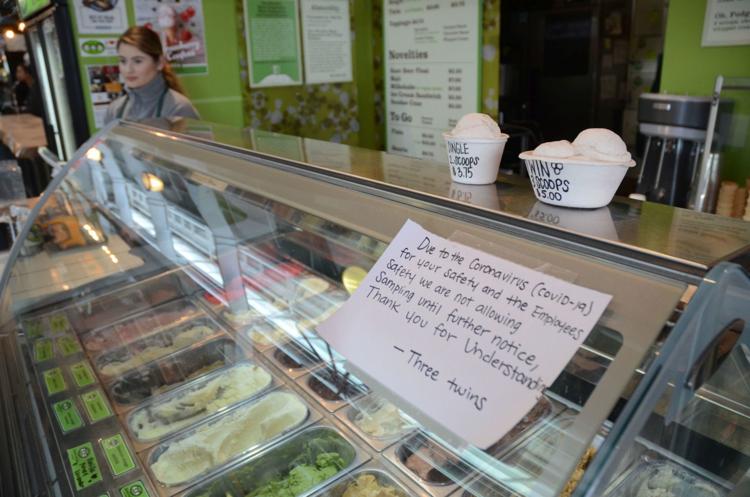 Coronavirus Precautions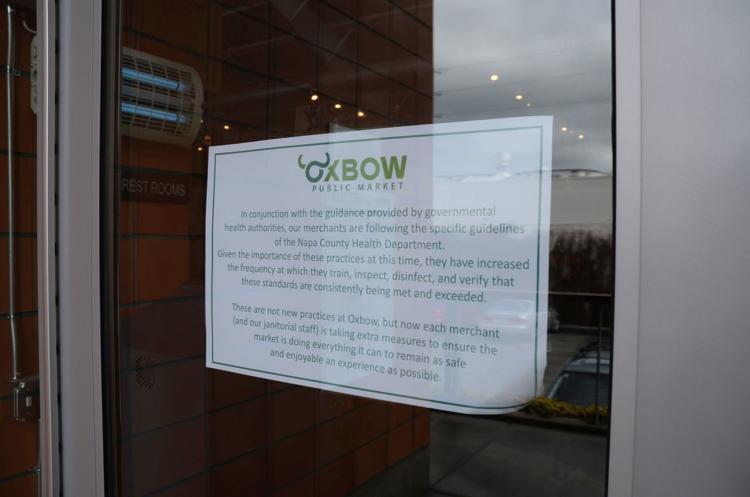 Coronavirus precautions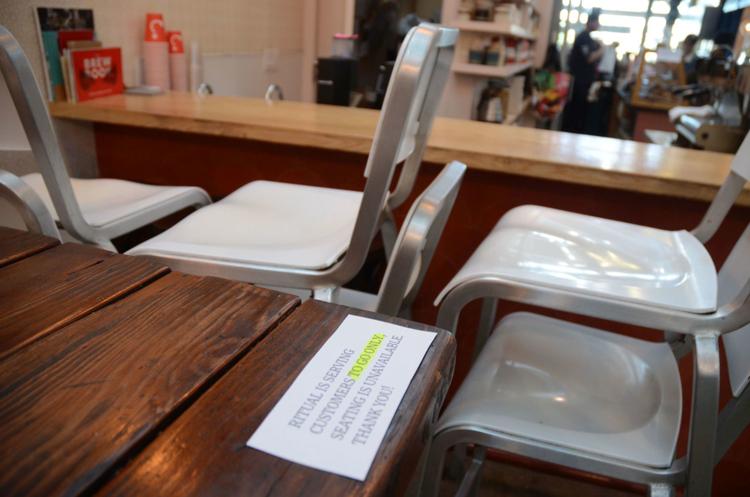 Beringer closed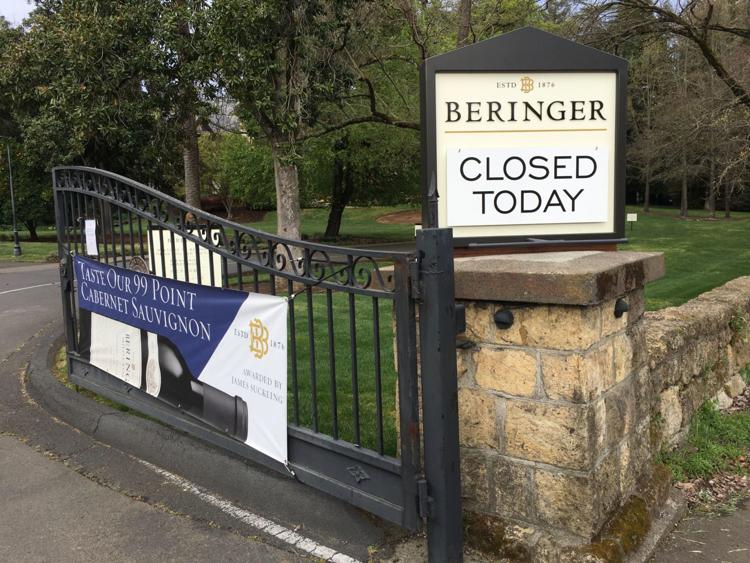 Calistoga Farmers' Market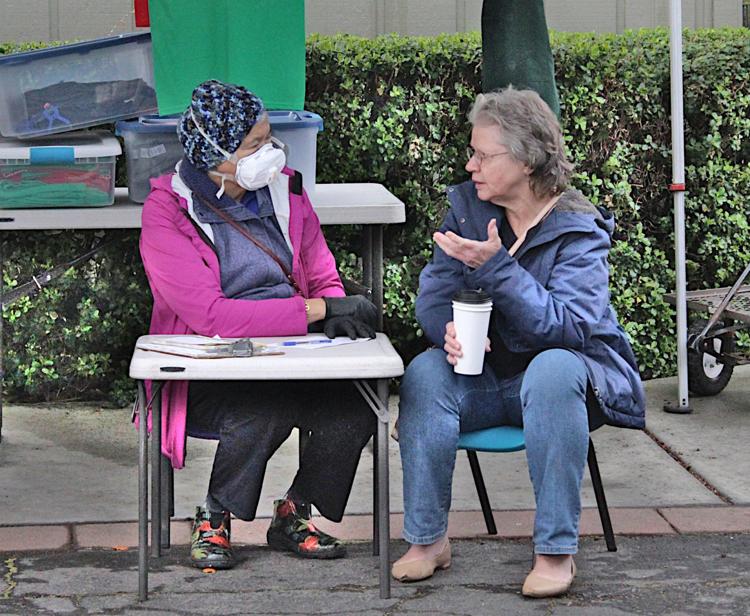 Trader Joe's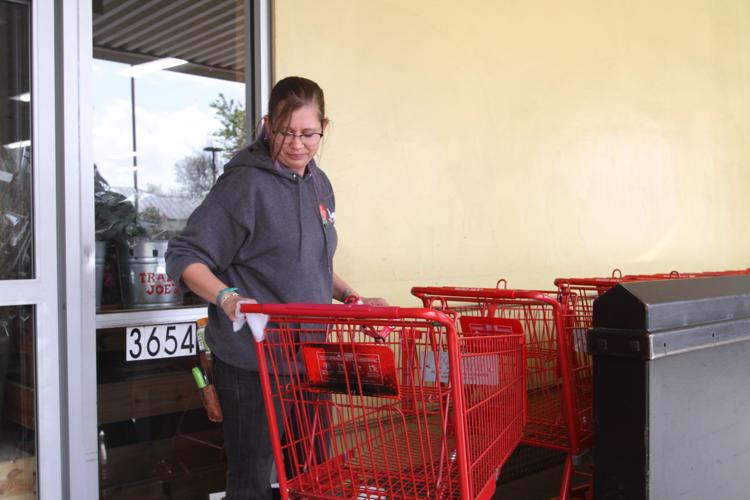 Coronavirus -- Hand sanitizer sold out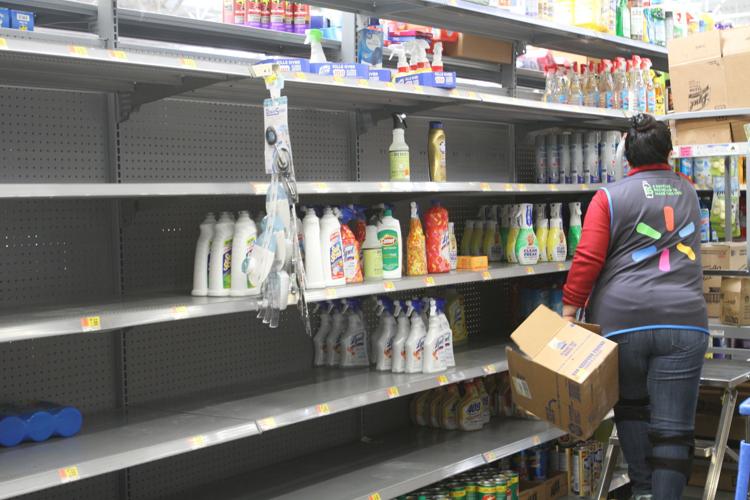 Carol Shour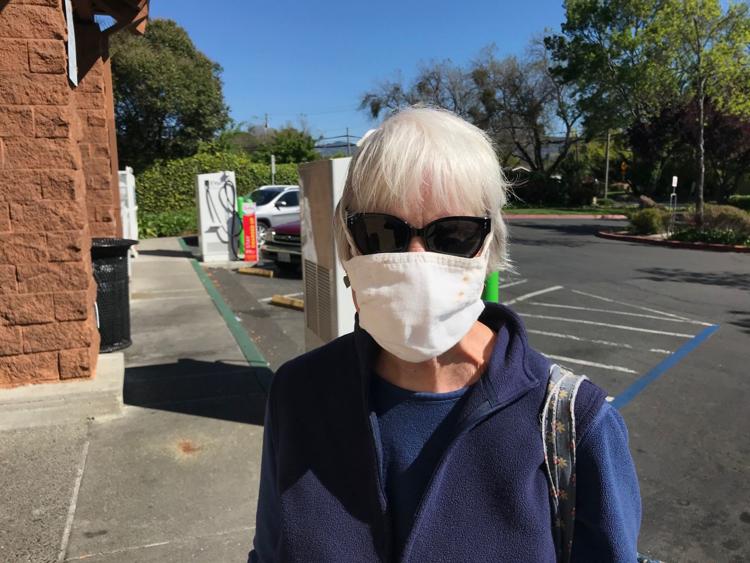 Safeway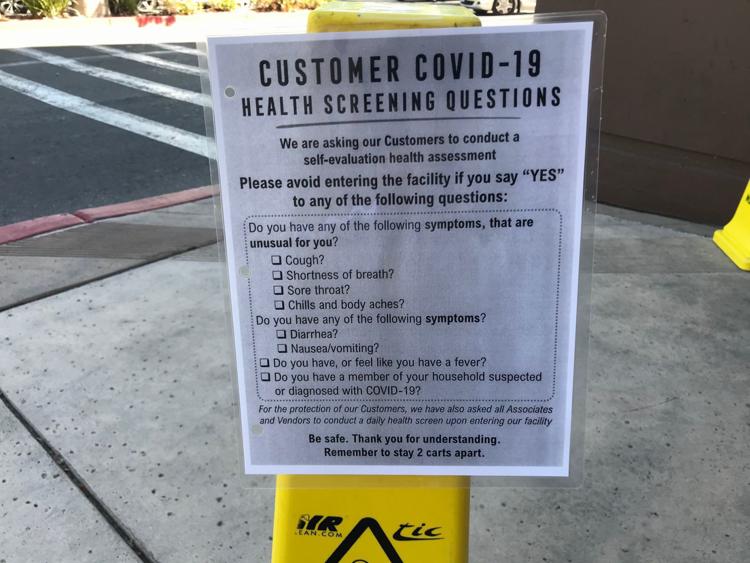 Safeway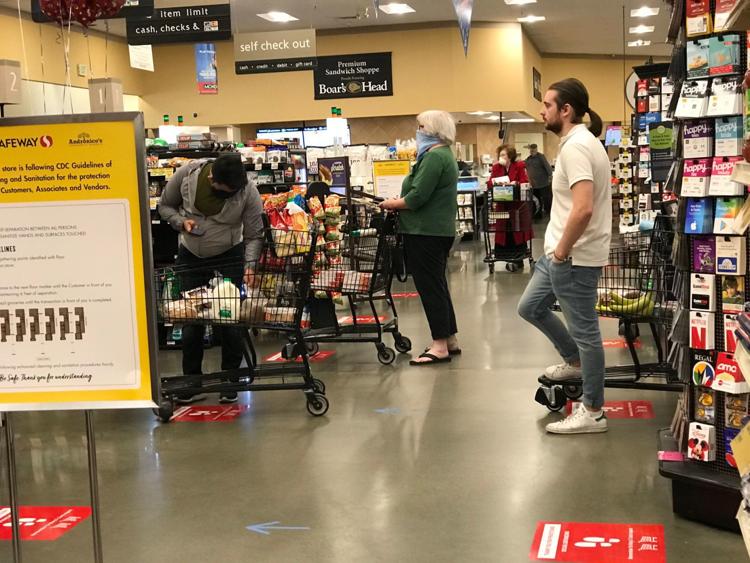 Safeway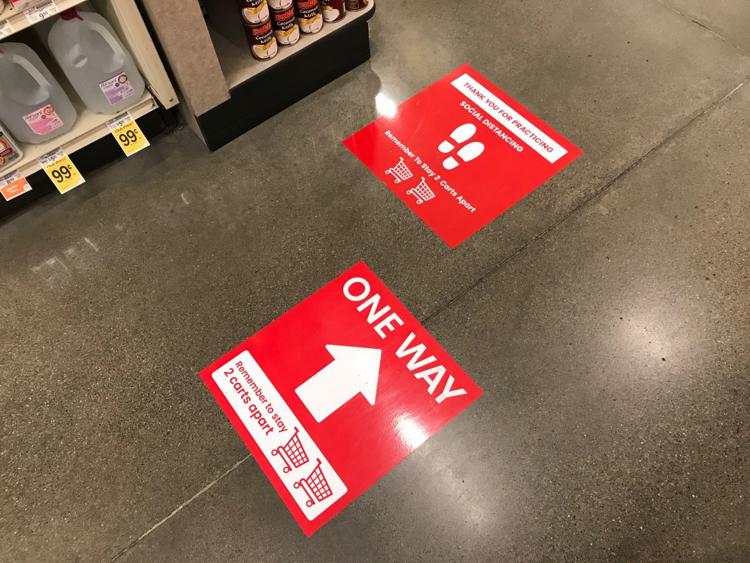 Safeway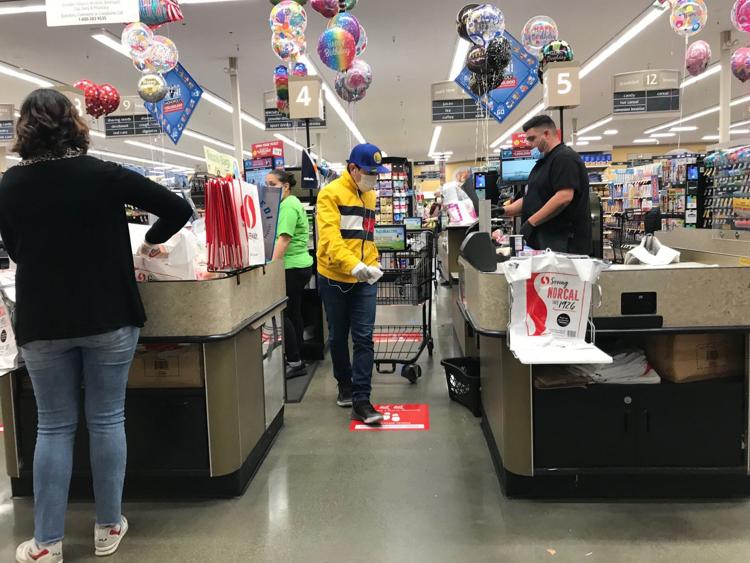 Lucky
Trader Joe's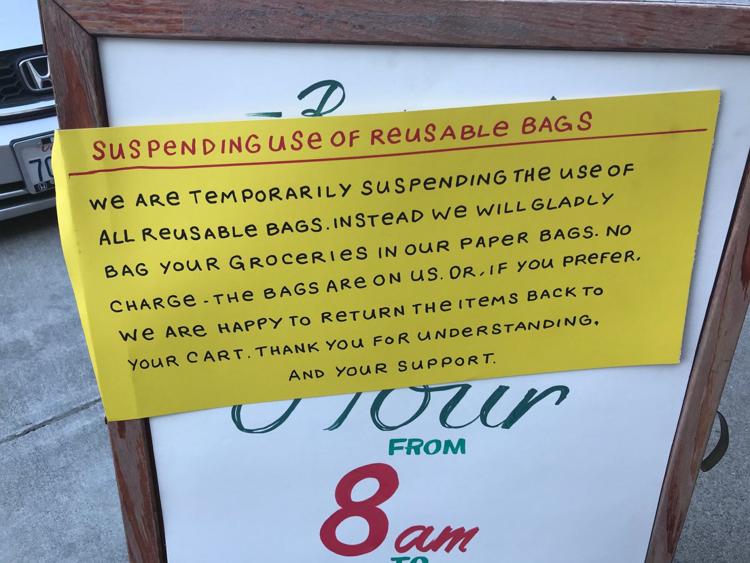 Whole Foods benches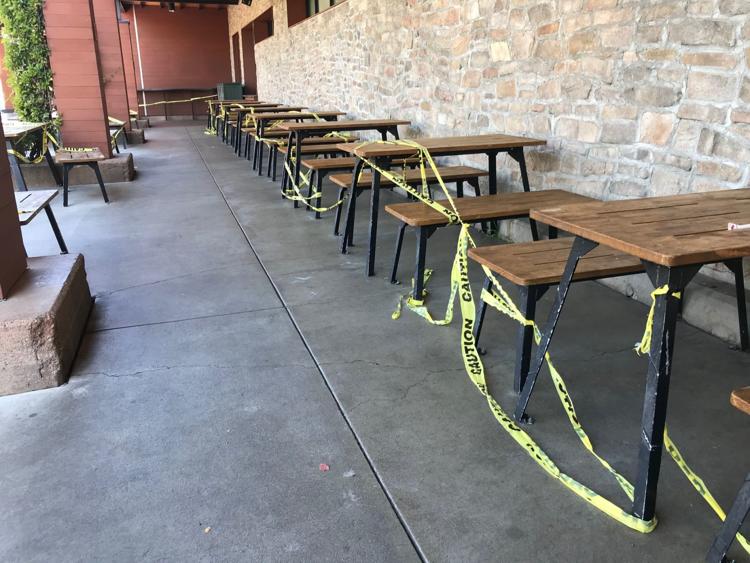 Trader Joe's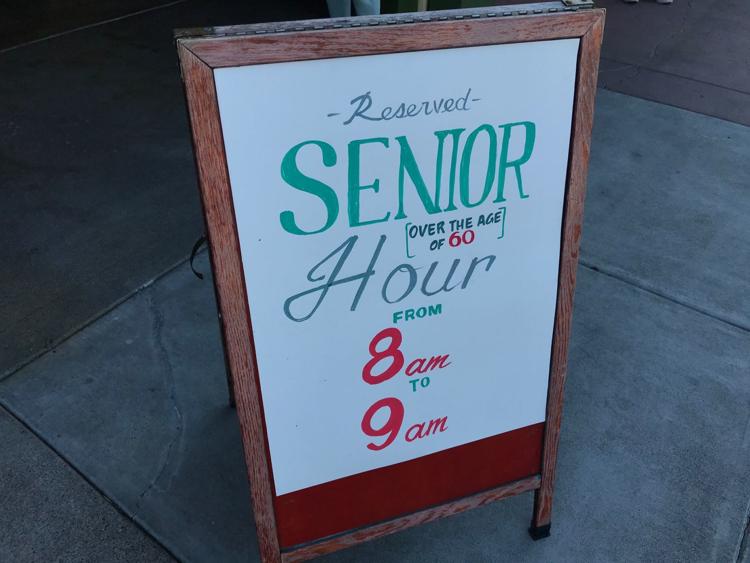 Whole Foods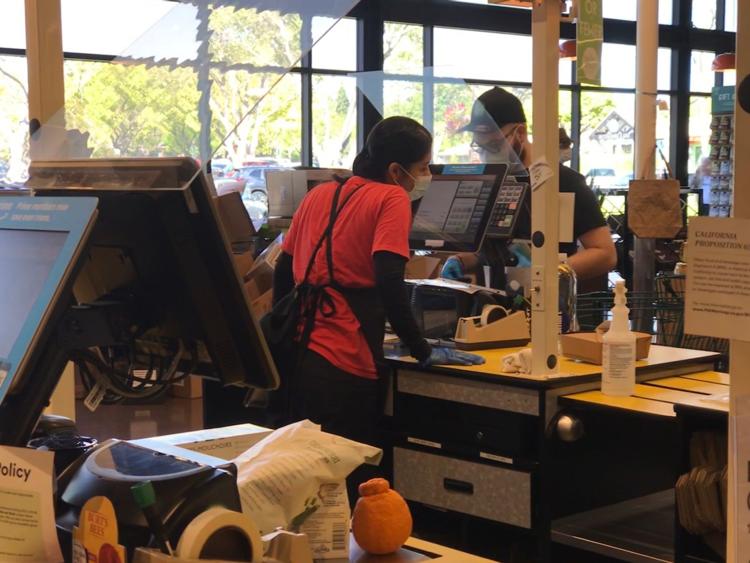 Whole Foods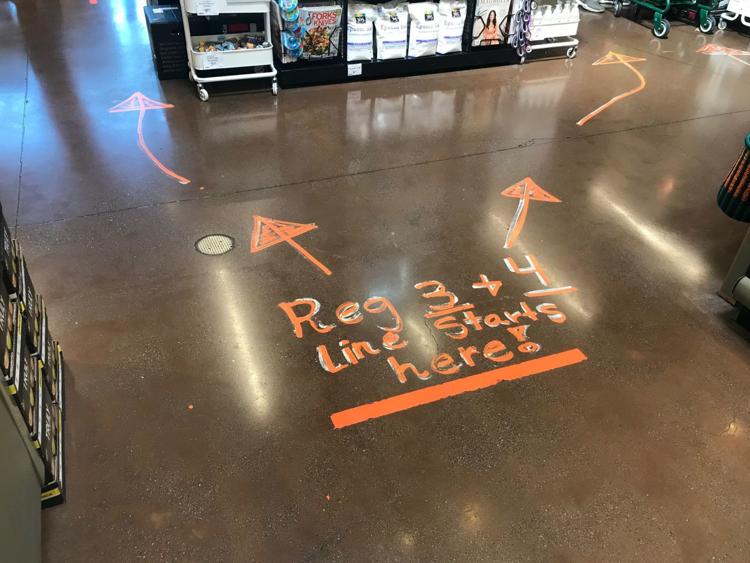 Whole Foods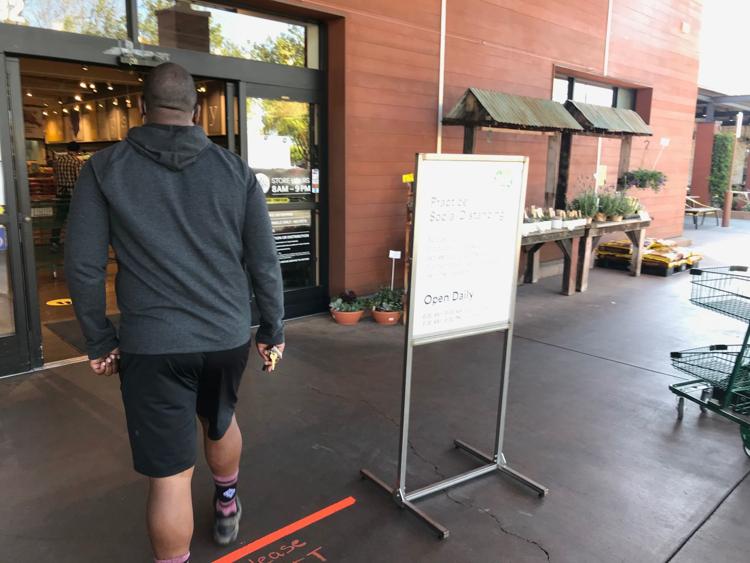 Whole Foods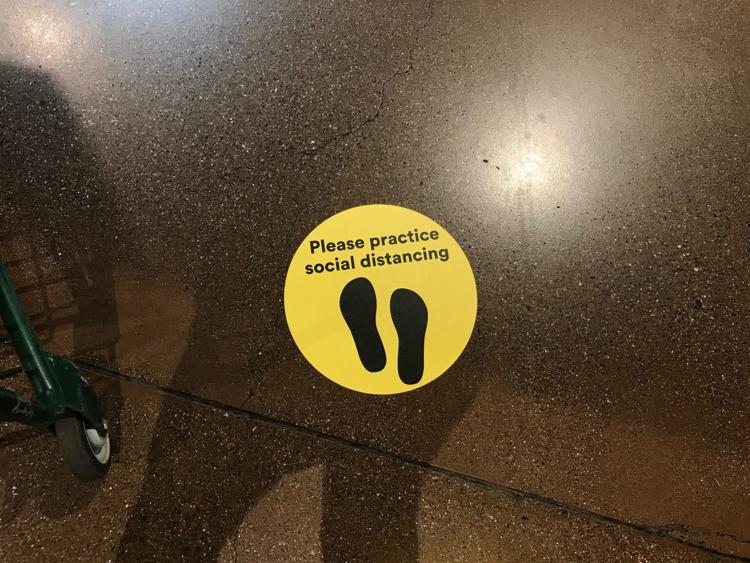 Whole Foods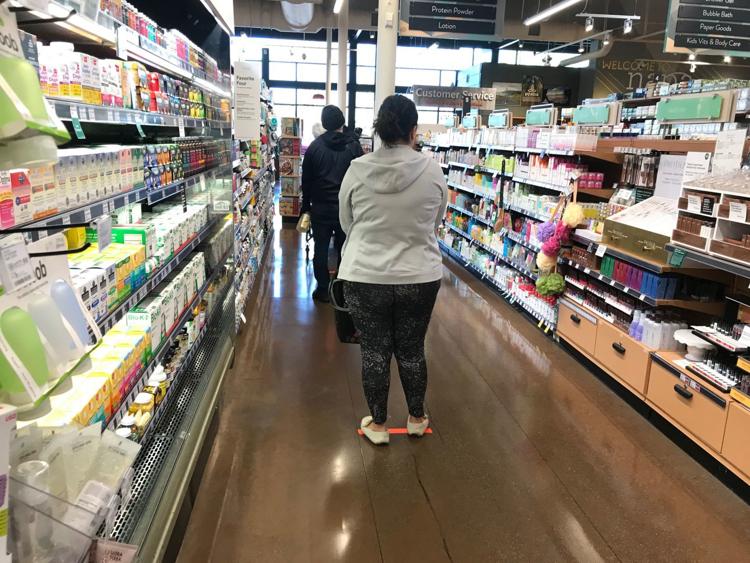 Grocery Outlet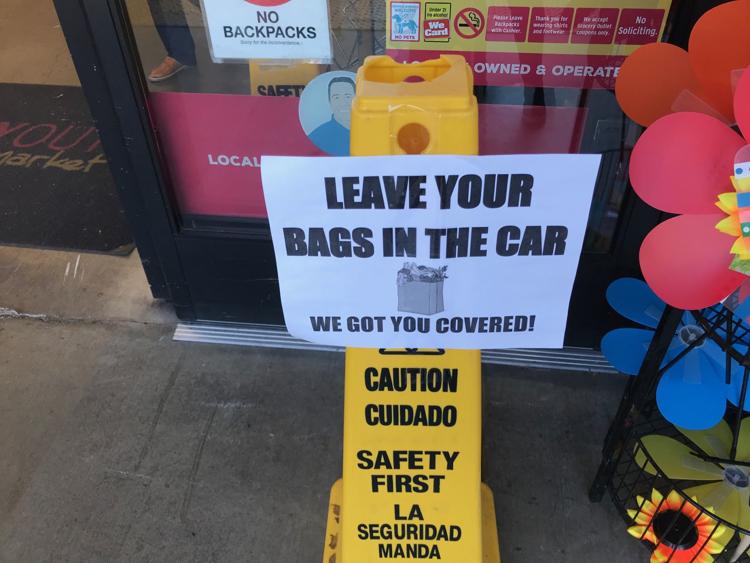 Grocery Outlet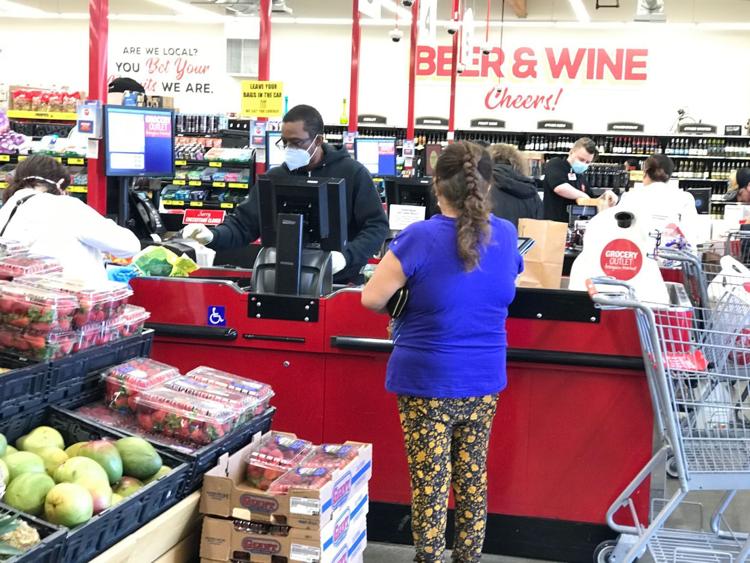 Grocery Outlet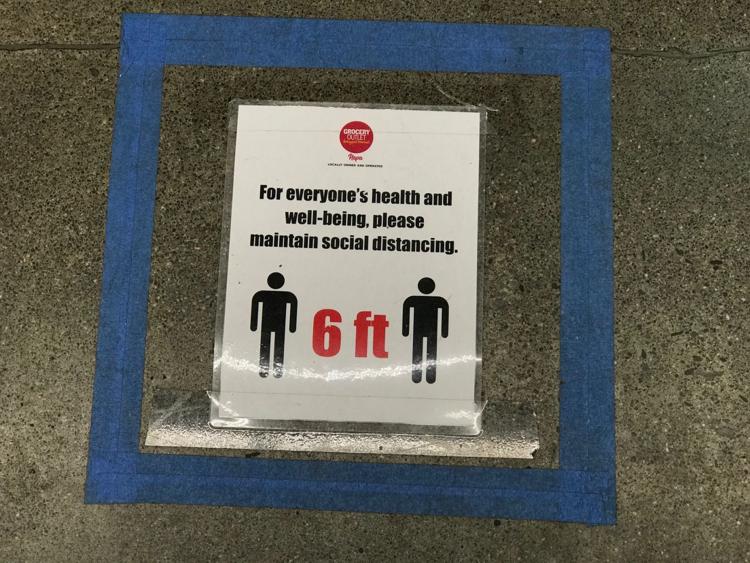 Jeff Warren is a St. Helena resident.
Concerned about COVID-19?
Sign up now to get the most recent coronavirus headlines and other important local and national news sent to your email inbox daily.