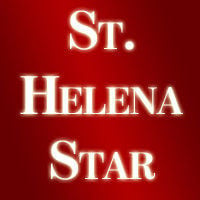 My name is Eric Hall – and, no, I am not related to the rock duo Hall & Oates or any other Halls or Oates in the valley, although I'm sure they're all good folks. I've been actively following our City Council as it tries to address our most pressing issues. We have many constituent voices with many suggested solutions to our problems. My family heritage and business background give me an appreciation for our small town and the knowledge and skills to make a positive contribution to City Council. Today, I announce my candidacy for City Council.
For 30 years, I've helped organizations add new capabilities, repurpose obsolete assets and find ways to release value. While I've served in leadership positions at large corporations, my passion and roots for local communities comes from rural Central Valley farms, where I spent summers picking fruit for my grandparents, and riding dirt bikes through orchards.
I was raised in a family that values community service. For generations, we have been involved in agriculture, education and real estate in California. In fact, we migrated here when this land was still part of Mexico 180 years ago. My father served as mayor of Walnut Creek. I served his campaign and more recently served on the city's Civic Affairs Committee. Today, I split time on family business outside Napa County, and teaching university business courses.
My wife Christy and I share a common family heritage of working for the long-term benefit of communities in which we live, and we share a deep reverence for the land and natural environments. Her family has been in St. Helena 134 years, making wine most of that time. She is committed to climate-related endeavors, and served on St. Helena's Sustainability Committee for seven years. We have five adult children between us, three of whom reside in town. Two more are off at college. We like to cook with friends, hike Lake Hennessey, support local charities and ride bikes in town.
It's important we honor our past while looking to the future. Our City Council must address the physical deterioration in town. It also must expand top line revenue to ensure we're positioned for everything else we all want for St. Helena. Without infrastructure repair and new revenue, we'll lose our beloved city, its charm, its heritage and our ability to enhance its beauty in the future. Help me preserve and protect our future by strengthening City Council.
Catch the latest in Opinion
Get opinion pieces, letters and editorials sent directly to your inbox weekly!