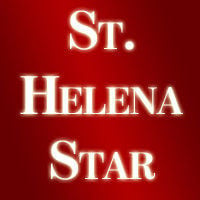 Mayor Geoff Ellsworth, Councilmember Mary Koberstein -- Enlighten us.
You have been on the council for several years, so you had and have your chances for dealing with and mediating -- moderating all the issues that we are facing, and have to deal with. Why did you not accomplish or solve any of these predicaments?
As a council member you possesses the same power as the mayor and have access to the same information as the mayor. So what is the sudden unexpected difference?
Did you grow wings? You see the light, you accept reality. You have a particular plan, a strategy that is taking under consideration all of the changes that our society has to bear, has to accept, adapt to, and deal with?
Now you suddenly become a super woman, and elevate yourself by intending to be the mayor of our long-suffering hometown, St. Helena. We all are aware of the laundry list of problems, so you did not reveal anything that we have not heard many times before.
It is typical of politics, the people run for office, they all point out the long list of problems that we are facing, but they never propose any realistic tangible solution to our accumulated predicaments.
Electing, re-electing people under the same conditions, same mentality, not facing reality, where the bureaucratic body, including the city manager are all outsiders, this just is not going to cut it.
The public trust toward the City Hall and its "players" is at a very low point.
Through the years that you occupied "the council seat," why did you deny the community of your exceptional experience and expertise?
This is the greatest change of our society that we have to face.
Our question is for Mayor Geoff Ellsworth, and Councilmember Mary Koberstein, that where do we go from here? How are we going to revitalize our economy, how are we going to fit into this new era of reality?
The face of our town, Main Street is obsolete, it has outlived its usefulness. We have to start anew. We cannot look back and wish for the good old days.
Repaving Main Street with a new "powder room" facility is just not going to cut it.
So considering all of these facts, enlighten the community of St. Helena, where do we go from here? What is the plan?
We have to think big, this magical Napa Valley provides us with exceptional possibilities to fit in, and live up to the challenge that this new era of reality demands.
Catch the latest in Opinion
Get opinion pieces, letters and editorials sent directly to your inbox weekly!