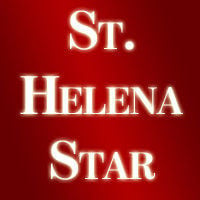 Releasing a bottle of wine is one thing. Convincing a consumer in Beijing, Paris or New York to buy it – now that's a challenge.
Thursday, Oct. 17, marks the 75th anniversary of the Napa Valley Vintners (NVV) tackling that challenge with such success that wine connoisseurs the world over sing the praises of our little valley. And that promotional work only scratches the surface of what the organization does today.
Here are some numbers courtesy of Linda Reiff — NVV's President and CEO, Wine Enthusiast's latest Person of the Year, and a former member of this editorial board — and Cate Conniff, communications manager:
$190 million raised by Auction Napa Valley since 1981 for community health and children's education programs
$40 million raised by ANV for Ole Health, its largest recipient, which is the source of primary health care for one in five Napa County adults and one in four Napa County kids
$100 million in taxes paid by the wine industry to local governments every year
50-75 marketing programs a year, teaching wine merchants, writers and sommeliers from around the world what makes Napa Valley wine special. Just last week, influencers from Asia were touring our vineyards and wineries so that they can spread the word back home.
70% of the Napa Valley's vineyard acreage has been certified Napa Green under a program launched by the NVV. More than 250 wineries participate in the program, which requires members to go even further than what environmental regulations require regarding land stewardship, watershed protection and greenhouse gas emissions.
0: That's the number of non-Napa Valley wine brands in the United States, European Union, China or anywhere else in the world, that can legally put the Napa name on their bottles, thanks to the NVV's legislative and legal efforts to protect the Napa Valley brand.
You have free articles remaining.
The NVV's promotional efforts are more robust than ever, but they're mostly invisible to locals, except for the annual Premiere Napa Valley futures showcase. Most of us know the NVV primarily through Auction Napa Valley, where each of its 550 members contribute to one of the world's most exclusive fundraisers, generating piles of cash for local nonprofits that enrich our lives.
Out of a county population of 140,000, 100,000 residents benefit in some way from programs funded by ANV. Aside from Ole Health, there's the Boys & Girls Club. ANV funds have helped build clubhouses in St. Helena, Calistoga and most recently in American Canyon.
And then there's St. Helena Hospital, Rianda House, UpValley Family Centers, Aldea, Collabria Care, Mentis, Girls on the Run, ParentsCAN, Puertas Abiertas, and others.
There's a practical aspect to the NVV's work. A successful wine industry protects the Ag Preserve and ensures that agriculture – not subdivisions – remains the highest and best use of the land.
Yet programs like the wine auction reflect sheer kindness. Cheers to the NVV for creating and sustaining a culture of generosity in the wine industry, and setting a perfect example for other local industries.
Happy 75th, Napa Valley Vintners. And a big thanks.
The Star editorial board consists of editors David Stoneberg and Sean Scully and community volunteers Norma Ferriz, Christopher Hill, Shannon Kuleto, Bonnie Long, Peter McCrea, Gail Showley and Dave Yewell.
Catch the latest in Opinion
Get opinion pieces, letters and editorials sent directly to your inbox weekly!