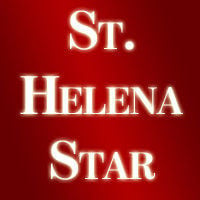 Husband and wife bolted from bed at what sounded like a ship container of nuts and bolts had been dumped on the roof of the FEMA trailer they are forced to call home. The staccato pounding of near frozen rain continued angrily as each hurried on the ice-cold floor to windows on opposite sides of the trailer, pushed paper-thin curtains aside, and peered into the blackened landscape at the dawn of another seemingly hopeless day. Each shivered uncontrollably and ducked back into the now cold sheets of their government-issued bed.
Nearly 18 months after the PG&E sparked the wildfire that negatively transformed tens of thousands of lives forever, they knew they had to make their six-day-a-week drive along a narrow road embraced by mean-spirited desolation to other FEMA trailers housing their P.O. box and other wildfire refugees. Postal deliveries ceased the day following the wildfire that destroyed their mountain town, killed 85, and left them agonizingly waiting for the financial settlement that would perhaps allow them to get some of their lives back.
Never much mail anyway -- no gas or electric bills (propane and generator now); no insurance bills because it was cancelled and won't be reinstated; no newspapers or magazines because the dull ache in their hearts blotted out the maintenance of simple things that once accented their lives; no cable or dish bill because they need to save money from their meager Social Security checks. They never look inside the P.O. box because its barrenness spikes the emptiness cannibalizing their spirits. A lightning-fast sweep with cold fingers; nothing. They and some 100,000 haunted others in PG&E's service area wait, wait, and wait for the for-profit utility to compensate for its deliberate choice to place its shareholders, executives, and members of the board instead of its ratepayers as its number one corporate priority.
PG&E executives still never look for their paychecks because they continue to be deposited automatically; same goes for the members of their board of directors for their $271,000 yearly income which they recently sought to increase to $400,000 (salary.com). The bankruptcy lawyers have been paid $212 million so far with the projection that some $1 billion will be drained from the fund designated for the ratepayer claimants by the time the bankruptcy is settled (Marisa Losa, KQED).
PG&E proposes that the $13.5 billion settlement for 100,000 claimants be provided half in cash and half in its stock. This means the financial consequences of any reduction in value will be borne by the claimants. It is anticipated that investors will purchase the stock designated for the claimants, liquidate, then distribute it. One may safely conclude that whatever entity purchases the claimant stock will realize substantial profits over what provides the claimants.
Besides PG&E's bankruptcy lawyers earning hundreds of millions, investors have purchased claims against the insurance companies at deeply discounted prices, and will earn funds in excess of what they invested from the fund designated for insurance carriers (Napa Valley Register).
Millions of PG&E shares have exchanged hands as of Dec. 11, 2019 with short-term investors estimated to have made a fortune with PG&E share volatility. As of Nov. 25, 2019, more than 50 million PG&E shares have been shorted (Market Realist). PG&E is guaranteed a profit margin of 10.25%. Based on an annual revenue of $16.8 billion, PG&E's automatic profit is $1.6 billion even without the .25%. In April 2019, PG&E sought to increase its guaranteed profit margin to 16%, which meant a 7% increase in the utility bills for the average residential customer, which was denied by the CPUC (SF Chronicle).
Recently added to the unseemly scrum over the PG&E compensation funds guaranteed to reduce the claimants' share, FEMA claims that PG&E owes the federal government $4 billion for wildfires in 2015, 2017, and 2018. This will be subtracted from the $13.5 billion designated for wildfire claimants or 30% of the fund. If the FEMA claim is excluded from the fund, FEMA asserts PG&E wildfire victims are on the hook for the debt (SF Chronicle).
It is manifestly clear that the management of PG&E is prejudiced towards its shareholders rather than its ratepayers. This has given rise to such a mind-boggling, punitive mess for ratepayers guaranteed to repeat itself absent an immediate and physical electrical grid repair and replacement mandate. PG&E's dilatory plan of endlessly limbing trees and clearing brush instead of burying and/or encasing high-tension lines and equipment, is the foundation for both serial wildfires and power outages estimated to result in up to $10 billion ratepayer costs (SF Chronicle).
To die a death by a thousand cuts when a physical solution to the proven causes of wildfires is readily available is something that can no longer be tolerated. Fix the grid NOW!
Catch the latest in Opinion
Get opinion pieces, letters and editorials sent directly to your inbox weekly!