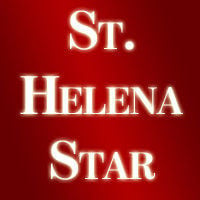 As I checked the weather forecast this morning (Monday, June 29), and saw this year's first red flag warning, I was starkly reminded that fire season has once again arrived.
As a long-time Angwin resident, I have concerns about our ability to safely and quickly escape a rapidly approaching wildland fire. This concern is heightened by my experiences as a former volunteer firefighter with the Angwin Fire Department.
A July 1, 2019 article in the Napa Valley Register, describing a "new road to safety" through Las Posadas State Forest, casts doubts on the ability of a passenger car to traverse it. After reading that article, I wondered why Old Howell Mountain Road isn't maintained as another viable "road to safety."
I agree that Old Howell Mountain Road needs significant repairs to be reopened to everyday traffic. However, it seems feasible that after no more than a day or two of work by a county road crew, Old Howell Mountain Road could be made available as an emergency escape route for Angwin residents.
I look forward to reading your views on this important issue.
Please accept my sincere appreciation for your work on our behalf, especially during these very trying times.
Editor's Note: The writer addressed the above letter to Supervisor Diane Dillon. I have ridden my bike on Old Howell Mountain Road for years and I seriously doubt a county road crew could repair it to be usable in one or two days.
Catch the latest in Opinion
Get opinion pieces, letters and editorials sent directly to your inbox weekly!