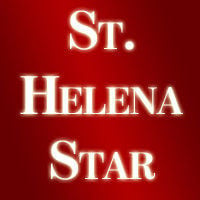 Regarding your article in the Feb. 6, 2020 St. Helena Star ("PG&E Tree Work Leaves Trail of Complaints"), I am no great fan of PG&E, and in fact am the named Plaintiff in a class action against the company in Bankruptcy Court concerning power shutoffs. Having said that, over the past two years PG&E has periodically cleared growth around power lines running across my property. My experience in that regard generally has been positive.
Initially, the company visits and discusses what they would like to accomplish, receives the landowner's permission, subsequently removing and disposing of its cuttings. For the most part they have done a good job. The reduction in fuel load is a clear positive. In addition, the company is very careful to make sure about entering private property, obtaining written permission. The incident described in your article wherein workers went onto the land of someone who had not given permission may have been an understandable mistake.
As to the complaint about subsequent stump growth, that is certainly a valid concern. In such event, the private landowner might wish to consider spraying out such growth -- PG&E won't, nor has Napa County done so along road easements where it has also undertaken tree removal. If stump growth is not sprayed out, there may well be a recurring fire hazard within 3 to 5 years. Perhaps PG&E/Napa County should return to spray out stump growth but that might require layers of bureaucracy, particularly because of herbicide use.
You have free articles remaining.
Regarding the observation that when all is said and done some trees look pretty mangled -- hopefully their look will improve in a few years time. In that respect, I've had spirited discussions with PG&E about staying away from, or being extremely careful in trimming certain large oaks -- so far they've respected that.
Lastly, the working crews I've interacted with, mostly from out-of-state, have all been quite courteous.
Catch the latest in Opinion
Get opinion pieces, letters and editorials sent directly to your inbox weekly!