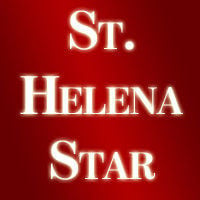 About Adams Street. I have a question for Paul Dohring who said, "I would rather not sell this property, but at some point you have to face reality. We need cash and we need it now." What happens the next time we "need cash now" but have no more community assets to sell off?
What is the urgent need that requires a new City Hall and police station right now, particularly if we cannot currently afford them? Why not a nice facelift for a tiny fraction of the cost? Or specific renovations if actual structural issues exist?
According to Anthony Micheli, the city bought the property in question from Virginia Daly for half of market rate with the understanding that it be reserved for the community. Mr. Micheli said it would be a "travesty" for the council to sell it and I could not agree more.
Others point out there are other hotels in the works, including at Freemark Abbey and Farmstead, that could "attract more customers for downtown businesses" and draw far less controversy than an Adams Street hotel. My question is this: What makes attracting customers for downtown businesses a primary goal in planning for our community's future?
Saint Helena is not a shopping destination for most tourists. Rather, it is a lovely small town in a gorgeous valley wherein one can experience beauty, fresh air, the wineries, great restaurants, occasional performing arts and yes, maybe do a little shopping. Businesses will succeed if they make shopping attractive and affordable to the tourists and people who are already here. If inflated commercial rents are too high perhaps the building owners need to consider making rents workable for shopkeepers.
More hotel rooms will not guarantee the success of downtown businesses. However, they would definitely contribute to more stress on infrastructure and all the rest. Once we sell out the uniqueness of being a small town in a lovely valley we can never buy it back. Do we really want to be just like the countless other places who have done just that?
"I suspect that you'll have buy-in from the citizens if you allow enough flexibility … for them to say 'This is what we really want,'" said Councilmember David Knudsen. "And when they say what they really want, then we'll say 'OK, this is what we have to do to pay for it.'" Good news, Mr. Knudsen. The majority of people who have spoken up, barring commercial business interests, already said what they really want: No more hotels.
Considering Auction Napa Valley raised nearly $12 million this year for charity, perhaps the Napa Valley Vintners trade organization could be of help in addressing the need for improved infrastructure and community amenities?
I used to love visiting my dad when he lived in Carmel. However, it became so overrun with tourists my dad sold his home and moved elsewhere. I was glad as going to Carmel had become literally unpleasant.
Editor's Note: After an extensive evaluation, the city's SHAPE (St. Helena Assets Planning Engagement) Committee, appointed by the city council and made up of local citizens, studied the City Hall and police station building and determined that it has reached the end of its useful life and should be torn down. The money raised from Auction Napa Valley, sponsored by the Napa Valley Vintners, is specifically targeted for youth education and youth health needs throughout Napa County and funds are distributed to local nonprofits.
Catch the latest in Opinion
Get opinion pieces, letters and editorials sent directly to your inbox weekly!