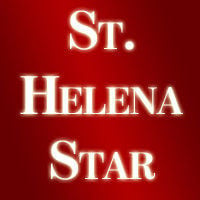 I'm going to tell you why voting for Joe Biden and Kamala Harris for President and Vice President is so important.
Local politics are not normally partisan but this is not a normal election. So much is at stake my heart is in my throat as I write this. This election is about more than policy choices and leadership styles.
It is about who we are as a people and what kind of country we want to live in. We desperately need to come together if we are to find and hold our center. This election is about standing up for what we believe is right. It's about saying yes to a leadership and a country that speaks the truth and values democracy, humanity, and science. It's about lifting up the best of what we can be, not the worst.
This election is an opportunity to vote for leaders who strive to create a better world for all of us. Voting for Biden and Harris is about creating a chance for a healthier and safer planet to live on. It's about building back a stronger, cleaner and more inclusive economy. Leaders have a responsibility to do what is right and good for the people they serve.
Words and actions matter. Science matters. What you say and how you treat others matters. We are in a difficult place today, much worse off than we needed to be. I am both terrified and hopeful about this election and our future. We need people to stay informed from reliable sources and vote. We need to encourage others to vote all across this country. We must overcome the lies, corruption and foreign influence that seek to undermine our confidence in the electoral process.
Napa County has proven that voting by mail is safe and secure. We were an early adopter of voting by mail and it has made voting that much easier for us. Unfortunately, that is not the case for other jurisdictions. Volunteers are working across the county to help ensure everyone has a chance to cast their vote.
Please make sure you vote, join me in voting for Biden and Harris this year, and make sure all your friends and family vote as well. I believe our health, safety, local economy and so much more depend on the outcome of this election.
City Councilmember, St. Helena
Catch the latest in Opinion
Get opinion pieces, letters and editorials sent directly to your inbox weekly!