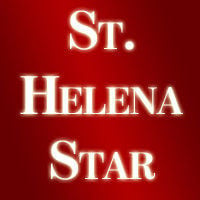 I'm wondering why the City Council appointed the SHAPE committee to give feedback from the citizens of St. Helena if they aren't going to listen to their recommendations? As Mark Smithers, SHAPE Committee chair points out in his letter of Dec. 19, the committee clearly made its number one recommendation for City Hall to be rebuilt at its current location. And as Tom Faherty pointed out in his letter, it would also be the most economical.
I think the City Council has to get in touch with the citizens of St. Helena and listen to what they want. Get out and talk to the voters. I certainly have, and from what I am hearing, the majority want City Hall rebuilt at its present location.
Your favorite St. Helena Star letters to the editor of 2019
We get hundreds of letters to the editor every year, but usually only a few stand out. These were your favorite letters based on total page views.
Catch the latest in Opinion
Get opinion pieces, letters and editorials sent directly to your inbox weekly!