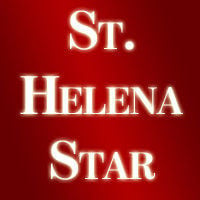 I agree with Tom Faherty's opinion, Option 5 for the St. Helena City Hall in the Nov. 28 edition of the Star. We should rebuild City Hall at its present location. It is the most cost-effective use of city funds. In the SHAPE Committee's report, rebuilding City Hall at its present location was their number one choice. A two-story building could be built with city services on the top floor with the Parks and Recreation Department on the bottom floor. The Police Department could move to the city property on Railroad Avenue.
This way, the new City Hall building could move closer to Lyman Park with lots of windows on the south side. Built this way, when you are in the building, it would give you the feeling that you are in the park. Also, by moving the building closer to the park, more parking could be created on the north side of the building.
If you agree with Option 5, write or call members of the City Council.
Catch the latest in Opinion
Get opinion pieces, letters and editorials sent directly to your inbox weekly!