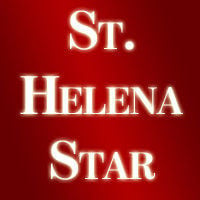 Many residents of St. Helena are concerned about affordability issues. (Not just affordable housing, but affordability in general.) Some of ex-Mayor Galbraith's comments and/or suggestions have the potential to increase costs.
First though, I'd like to address Galbraith's point about formalizing internal financial controls. His point is directly contradicted by information previously available on the City website.
Ex-Mayor Galbraith indicates financial controls were formalized early in his tenure in 2015.
Per the independent auditors (for the year ending June 30, 2016), "During our audit we noted the City could benefit from establishing formal policies in certain areas, including Accounting Policies and Procedures".
In their response, the City acknowledged "many policies within Finance are informal". (They anticipated completing formal policies by June 2018).
The auditors gave the City one of the lowest ratings for its internal controls.
(They were rated as a "material weakness." Per the audit, "A material weakness is a deficiency, or a combination of deficiencies, in internal control such that there is a reasonable possibility that a material misstatement of the entity's financial statements will not be prevented, or detected and corrected on a timely basis".) This is from the Independent Auditor's Report on Internal Control over Financial Reporting: Year Ending June 30, 2016
Many of the lax financial controls that plagued the flood control project appear to have been in effect past 2015.
Ex-Mayor Galbraith advocates implementing a pay-as-you-go pension funding plan. He doesn't detail the costs for this option, but it will almost certainly cost more than the current plan.
The City's pension funding is regulated by the state. If our funding didn't comply with state regulations, you would have heard about it by now.
Per the Financial Health Diagnostic on the City's website, the City's pension practices were given a "Healthy" rating.
As the City looks to prioritize its resources, this appears to be a "nice-to-have" but not a necessity. It's hard to justify increased costs to fix something that does not appear to be broken.
Ex-Mayor Galbraith indicates current water rates appear to be "woefully insufficient." When current rates were set, Galbraith championed a costlier rate structure (higher rates for residents that created $2 million of excess revenue for the Water Department in some of the out-years). That proposal was voted down by City Council.
Catch the latest in Opinion
Get opinion pieces, letters and editorials sent directly to your inbox weekly!