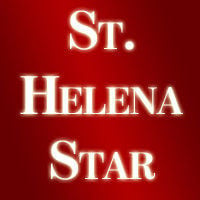 I witnessed the recent meeting regarding the discussion of the Adams Street property behind the library. The architects' presentation was professional and informative. However, I have a bone to pick, not with the architects, but with the steering committee, whom, I suppose gave the architects the information for the program.
Whoever suggested that St. Helena needs another indoors community center either has not lived here very long, or is ignorant of the many existing venues in constant use by the community.
- The Native Sons Hall, much-loved and in continuous use by the community for over 100 years. I have attended numerous crab feeds, auctions, dance classes, birthday celebrations, memorial services and concerts and the annual film festival there. The building is a marvel. The capacity is perhaps a couple of hundred people. It has a bar, kitchen and an outdoor grill.
- The American Legion Hall. A smaller venue with much the same historic ambiance as the Native Sons Hall, full kitchen and outdoor grill. I know that it is used for dinners, meetings, political events and square dancing.
- The Odd Fellows Hall. Recently renovated grand meeting room, large capacity, full commercial kitchen, beautiful space for larger crowds, wedding receptions, etc. You cannot build a new building to match the glory of the historic fraternal halls in St. Helena.
- The Rutherford Grange, just down the highway from St. Helena is in near constant use for pancake breakfasts, quinceañeras, another charming, historic building with a kitchen, built-in stage, restrooms and parking. The preferred location for 4-H meetings over the years.
- The St. Helena High School Performing Arts Center (and the elementary school auditorium) for more formal, fixed seating performances. The high school facility has state-of-the-art lighting and acoustics for an audience of about 250 people.
- The various school gymnasiums including RLS, the high school and the Catholic school. All available at reasonable cost for community events, The Catholic school gym has an attached full commercial kitchen.
Building a city community event center is a waste of money. To paraphrase the movie "Field of Dreams," you can build it, but they will not come. A commercial kitchen alone is a $100,000 item. And by the way, St. Helena already has a community event space on Railroad Avenue -- it is called the firehouse.
Better to keep using Vintage Hall and the firehouse for city council meetings or build a city council chambers room that can be used as a large conference room in the daytime by city staff.
Catch the latest in Opinion
Get opinion pieces, letters and editorials sent directly to your inbox weekly!