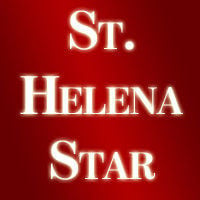 Local journalism is the foundation of our democracy and an expression of free speech which is guaranteed by our Constitution. For St. Helenans that means reading the St. Helena Star. (Producing the paper costs real money, so everyone should subscribe.)
Our newspaper has just three staff members: reporter Jesse Duarte, sports reporter Gus Morris and editor Dave Stoneberg. The rest of our newspaper is filled with articles and columns written by others.
In the Jan. 2 edition we read "2019 Year in Review" by our City Manager Mark Prestwich. This let us know the accomplishments of our city government. Every week we can read the Police Log to be aware of incidents in town. Sports fans get two pages on the efforts of our local athletes. Many articles show they were written "For The Star" and submitted.
But a significant amount of articles are contributed by freelance journalists, who are paid per article as independent contractors. Tim Carl, for example, is a regular. I am also one of those contractors. Because of my commitment to our history and local journalism, I write history articles for the Star. These articles take much research and writing time, although all I receive is $50 per article. I do it because I believe it is important to know our history and to support our newspaper.
The world of freelance journalists specifically and independent contractors in general changed on Jan. 1 when California Assembly Bill 5 went into effect. No freelance journalist can contribute more than 35 articles per year without being a paid full- or part-time employee with benefits. That doesn't affect me because I don't contribute near that many.
I have already committed to writing for the 100th anniversary of American Legion Post 199 and for the 115th anniversary of the Federated Women's Club.
But, AB5 requires me to pay every year for a business license. The City of St. Helena charges $104 for the license I need. The City of Calistoga charges $35 for the same license. I would have to produce two articles just to break even! To me this is a serious injustice and calls my ability to contribute to the newspaper into question!
Freelance writer, St. Helena Star
Catch the latest in Opinion
Get opinion pieces, letters and editorials sent directly to your inbox weekly!