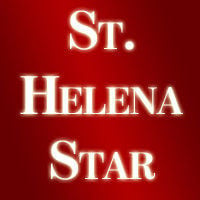 The following opinions are mine personally as an individual, and they do not necessarily represent the opinions of the City Council as a whole.
At last week's City Council meeting, Public Works Director Erica Smithies laid out key facts in the landscape of data which collectively make up the cloudy world of our city's "water problems." Here are some simple illustrations I hope put our "problem" into perspective.
St. Helena receives water from three primary sources. As I summarized Tuesday night, here is how much water is reasonably available to the city from each source right now:
1. Bell Canyon Reservoir – 340 acre feet (AF)
At 100% capacity, the reservoir provides 2,350 AF. Today, after the latest rains, the reservoir is at 40% capacity. That means approximately 940 AF remain for use. We must deduct from that amount, however, 600 AF, to be prudentially preserved for fire and wildlife support (about 25%). Therefore, 940 minus 600 leaves about 340 AF available for city use.
2. Napa City Pipeline – 300 AF
Our city is contractually obligated to purchase 600 AF of water each year from the city of Napa. We are midway through our water year and we've already used about 300 AF. That leaves about 300 AF available for the remainder of the year.
3. Stonebridge Wells – 110 AF
In 2011, the city adopted a resolution to cap pumping from these wells at the east end of Pope Street to no more than 450 AF per water year. We have pumped 340 AF already this year. This leaves 110 AF available to the city.
Despite past demand restrictions, the city requires about 1,800 AF of water per year. This excludes delivery leakage. Recognizing there are seasonal variations, on average 1,800 AF per year means we need about 150 AF per month flowing into our delivery pipeline.
If we use 150 AF on average per month, and we have approximately 750 AF currently available from our three primary sources above, how many months can we survive without any rain? It's about 5 months. In other words, at this pace, without rain, the city is at real risk of running out of water before the next rainy season.
What Are We Doing About It
Last week, the City Council authorized staff to purchase up to an additional 200 AF of water from Napa. Staff is working now to determine if the pipe is adequate to carry that additional supply. Sourcing water this way is expensive. Nevertheless, at the moment, this may significantly help us through this crisis. At the same time, the city is quickly exploring several other ideas to help build a more comprehensive framework for our water issues. Among a long list of ideas – the city is looking at increasing production from multiple sources, partnering with neighboring water utilities and making better use of our own consumption data.
Leveraging this data will help inform rate setting, conservation incentives, restriction allotments, utility grants and project priorities. I don't know how many more low-flow toilets and shower heads we can install in our homes, but we can definitely go deeper into understanding usage patterns in the city.
As the warm season approaches – and we all eagerly return to enjoying our natural parkland outdoors – I encourage you to take time right now with your family (and in your business) to find more ways to help reduce your water consumption. Like never before, every drip counts. (For a list of home-based conservation ideas and cash incentives, check the city's website.)
It's important to keep in mind water isn't just a problem for St. Helena. We're in another drought year that's impacting all communities, all watersheds, all rivers. But what is a problem for St. Helena is that we don't have money to keep buying water from Napa or anywhere else. We need more revenue – our checkbook is almost as dry as the river. With more revenue we can buy time to invest in a more sustainable water delivery infrastructure.
For now, let's conserve, pray for rain and shop local.
St. Helena City Council member
CHECK OUT THE WEEK IN CARTOONS
The week in cartoons
Jack Ohman, editorial cartoon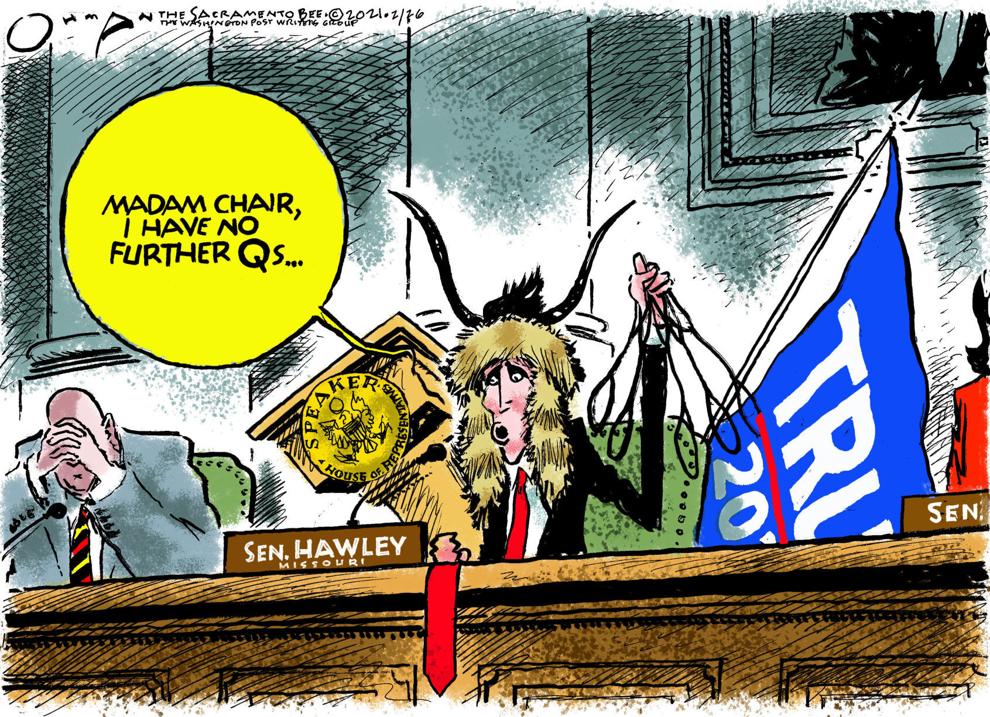 Clay Bennett cartoon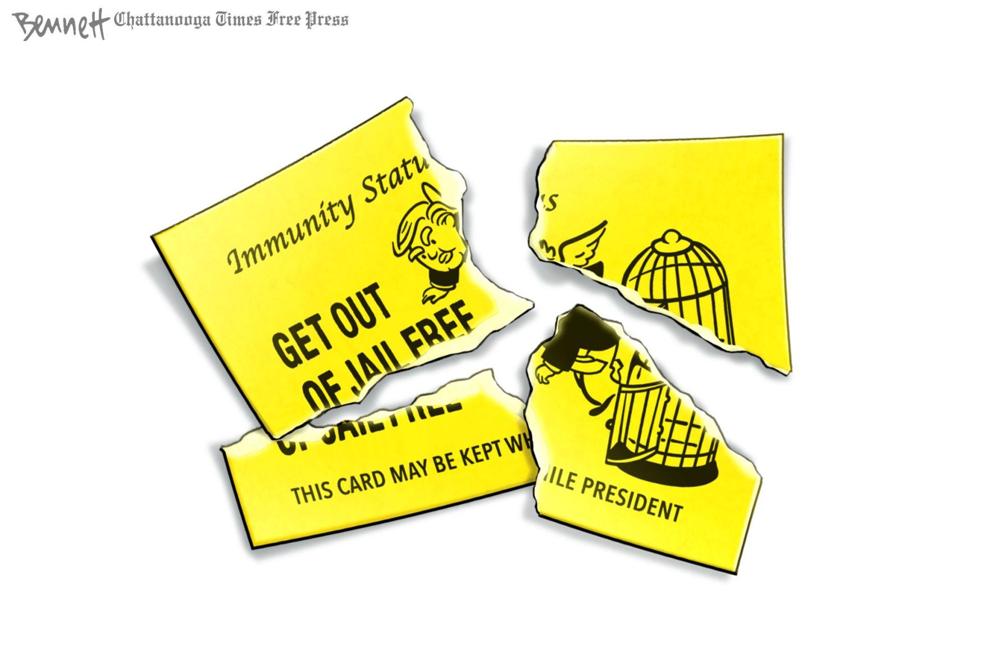 Clay Bennett cartoon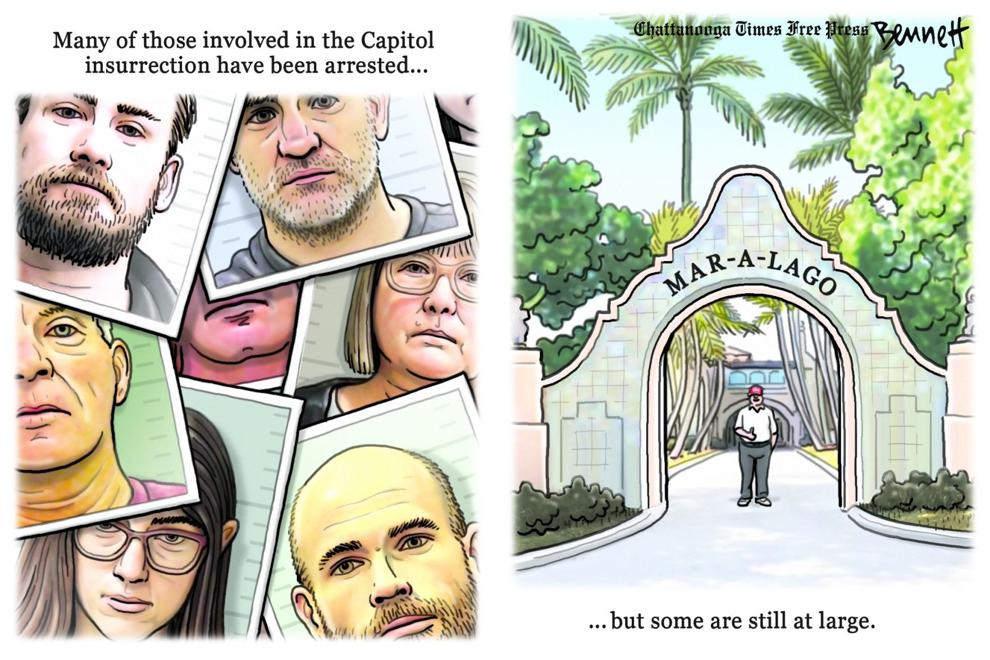 Jack Ohman, editorial cartoon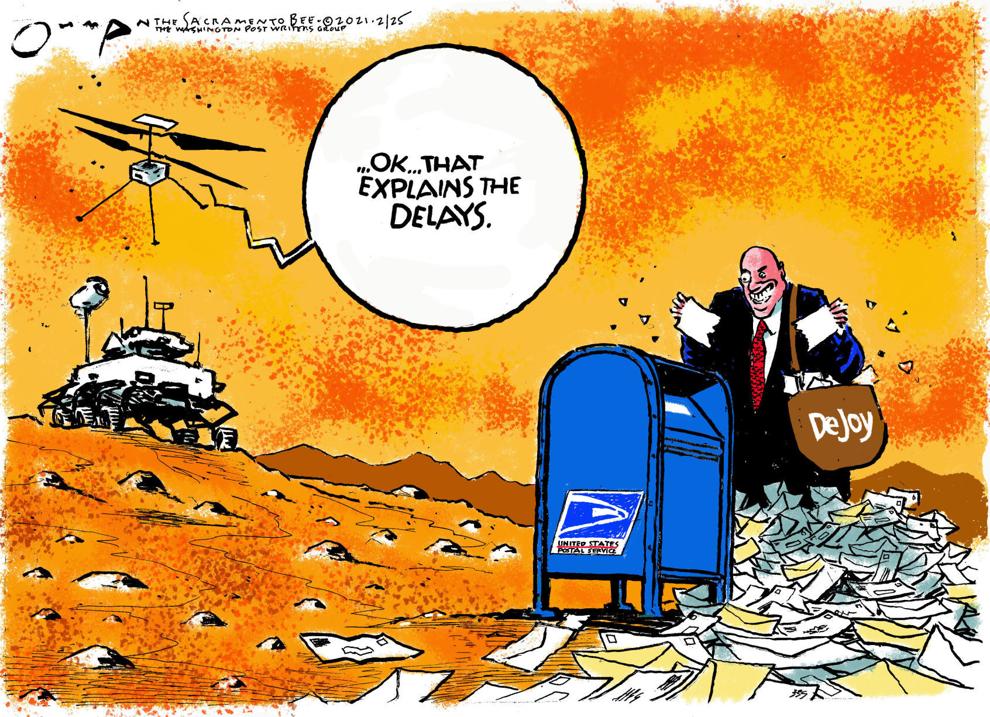 Jack Ohman, editorial cartoon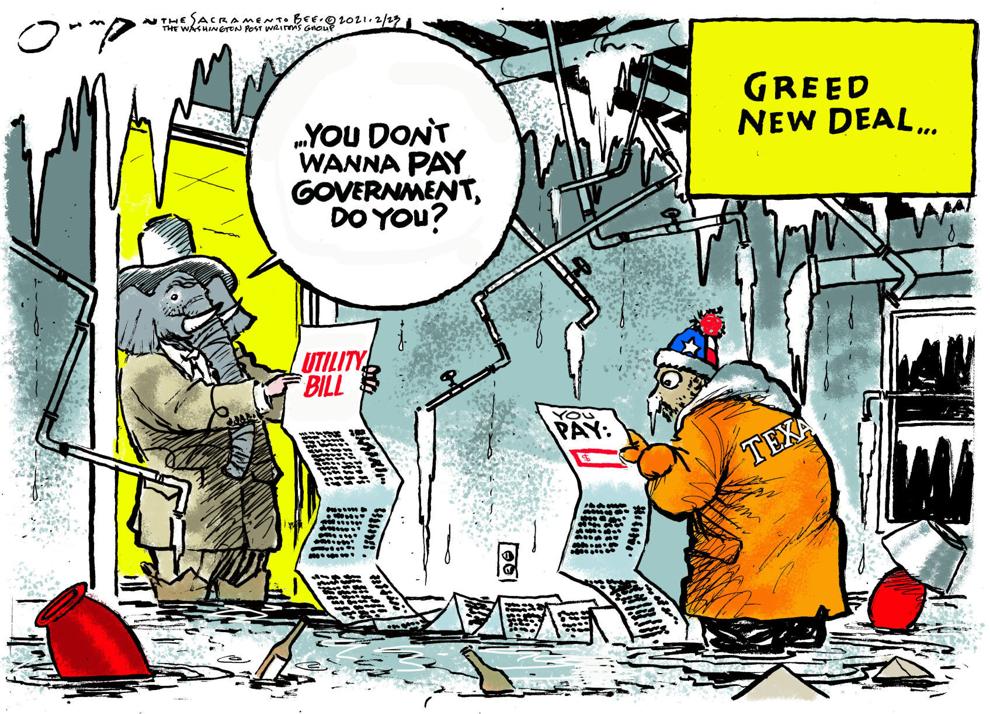 Jack Ohman, editorial cartoon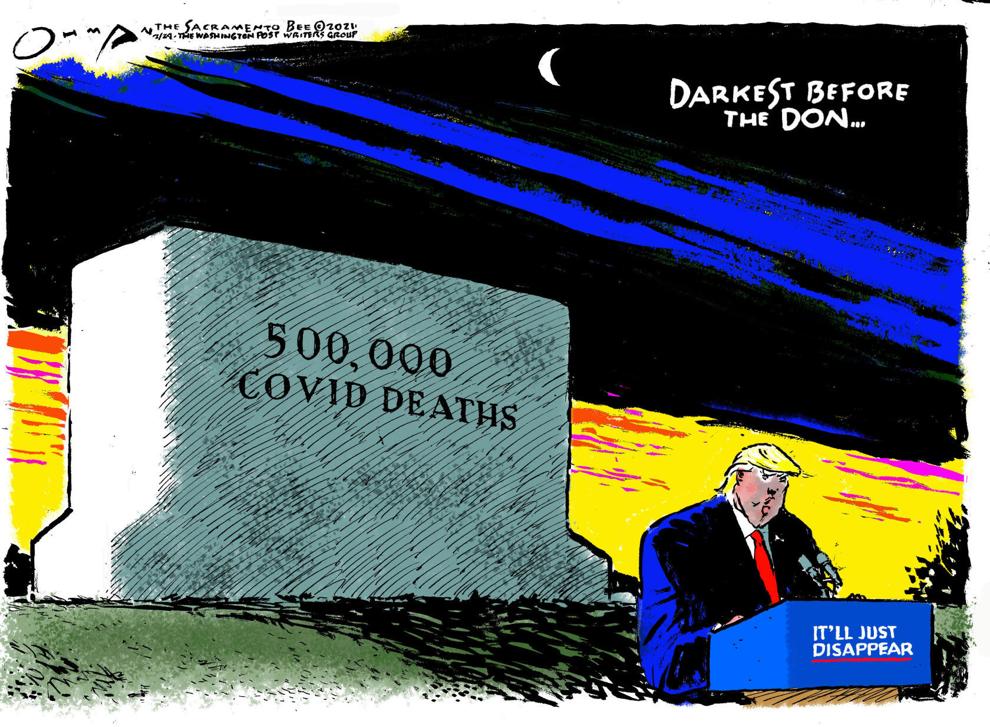 Jack Ohman, editorial cartoon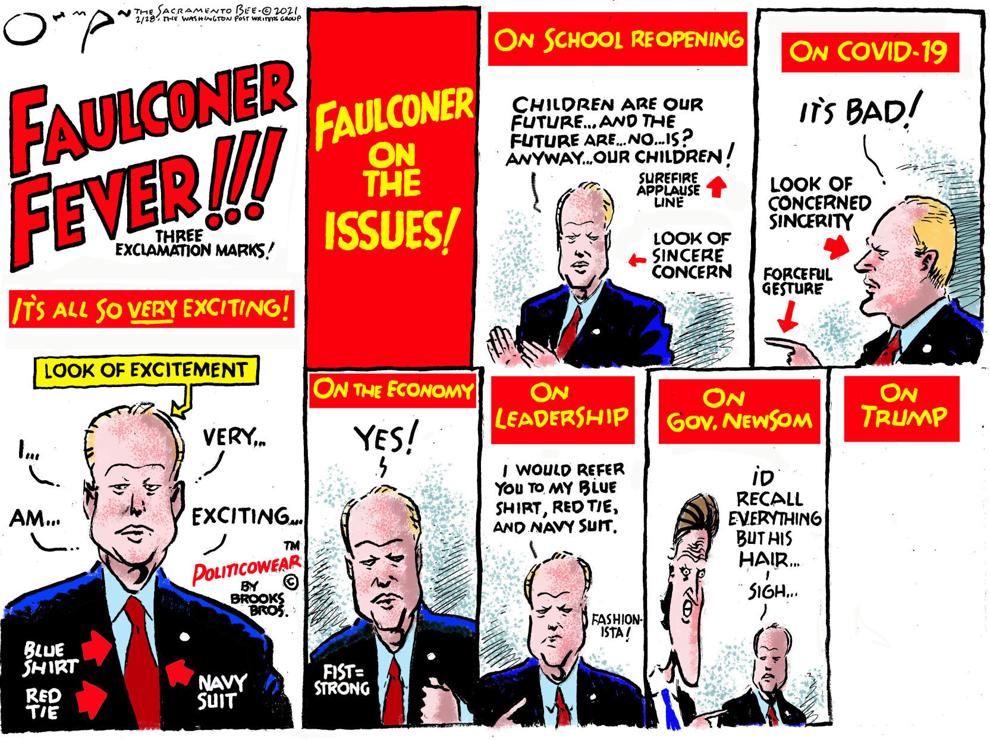 Jeff Danziger cartoon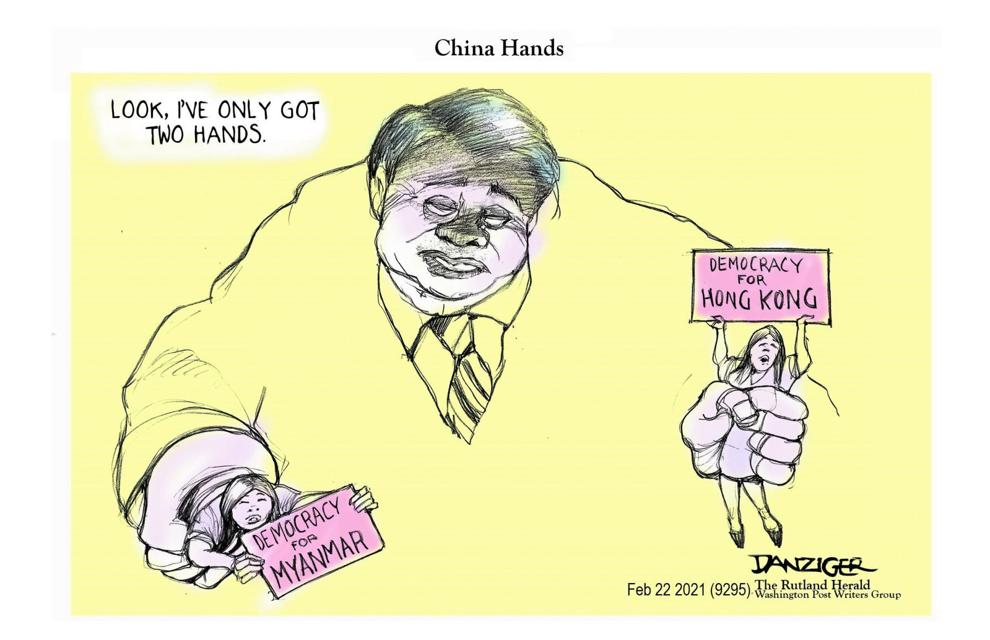 Jeff Danziger cartoon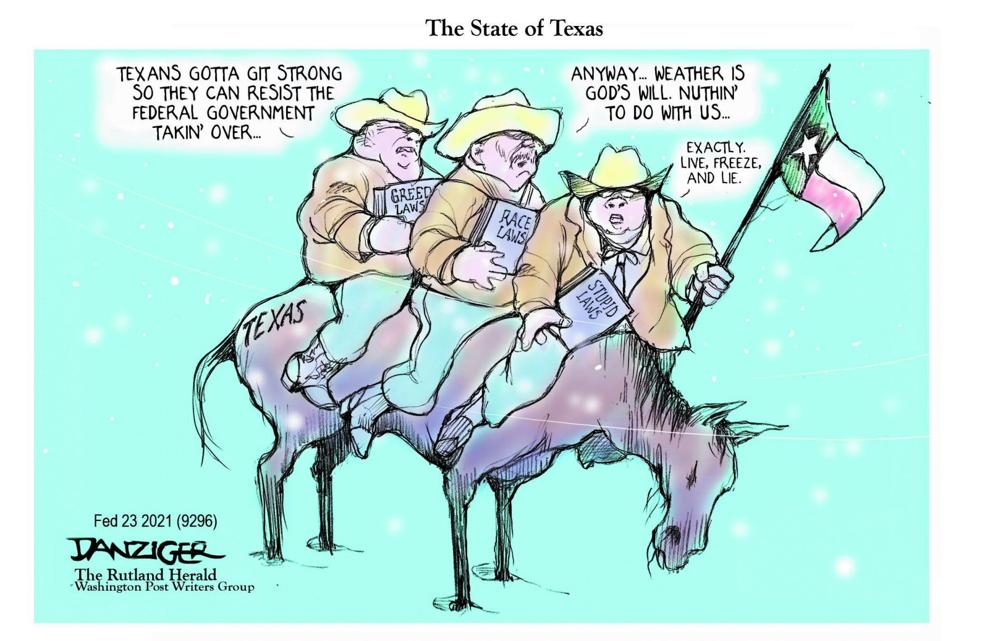 Jeff Danziger cartoon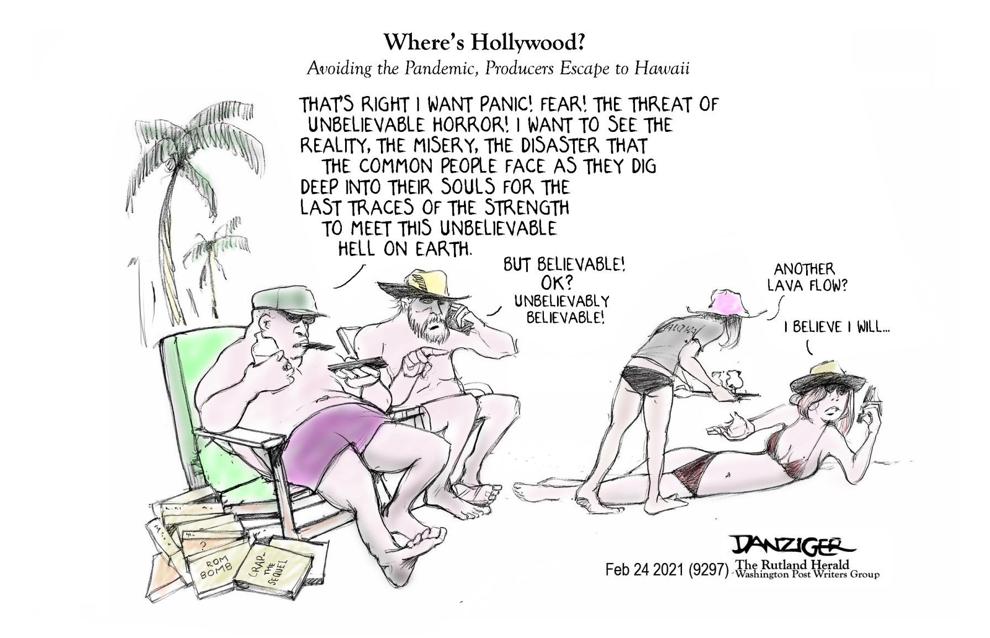 Jeff Danziger cartoon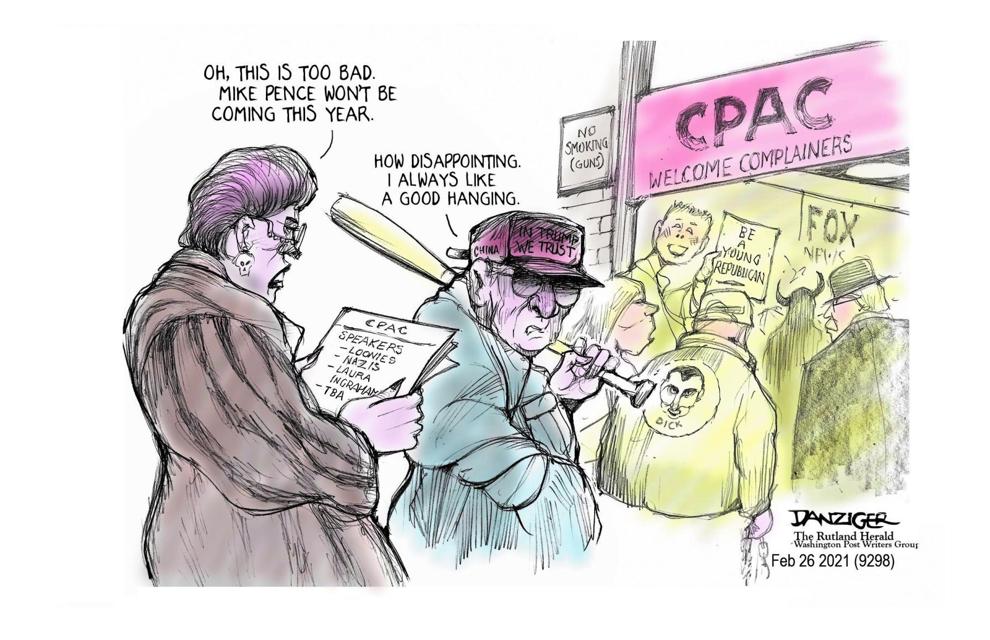 Jeff Danziger cartoon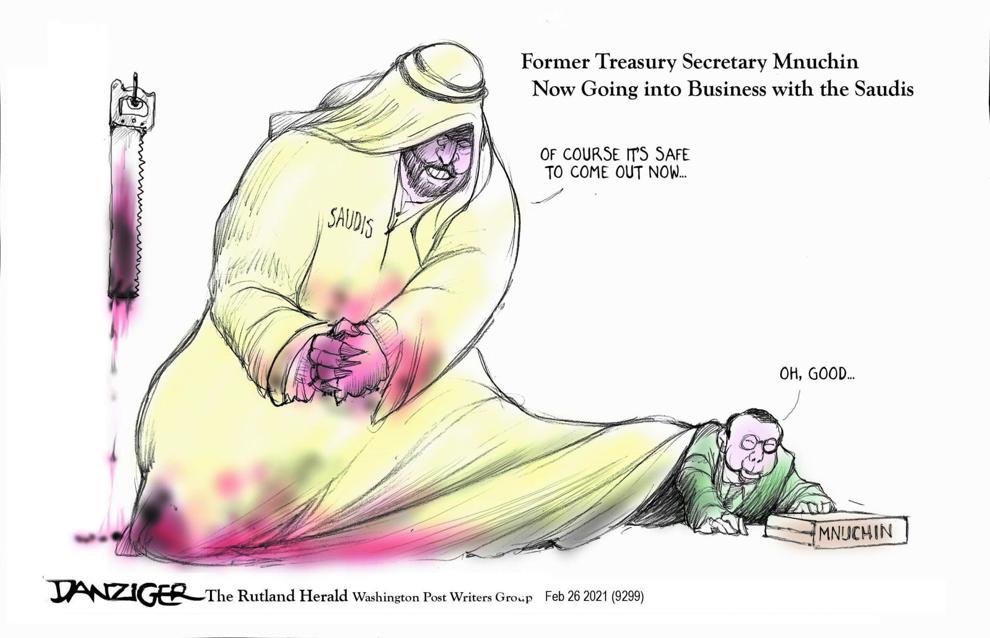 Lisa Benson cartoon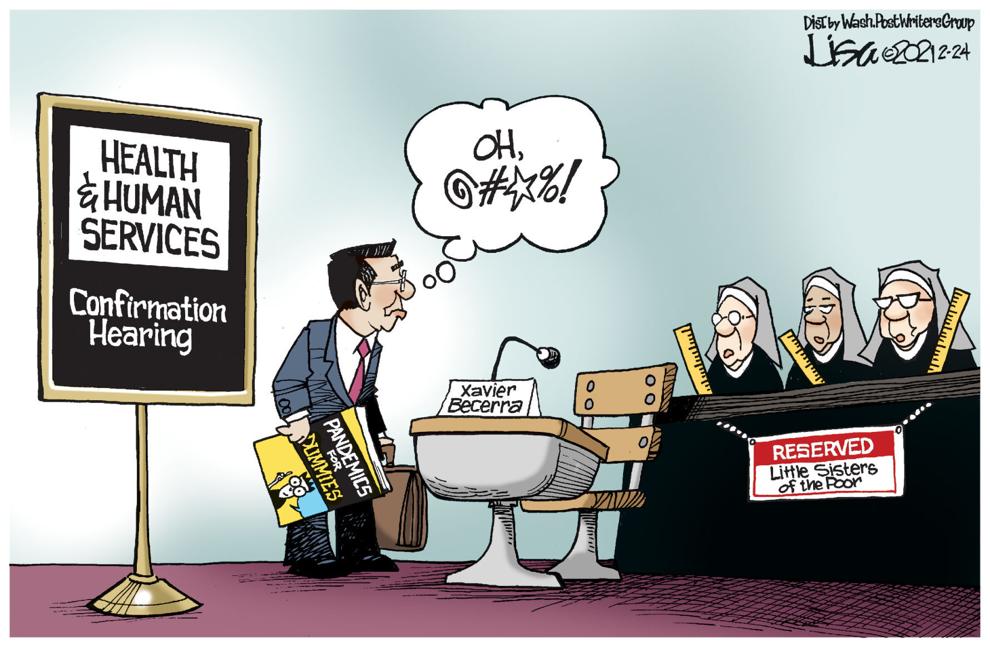 Lisa Benson cartoon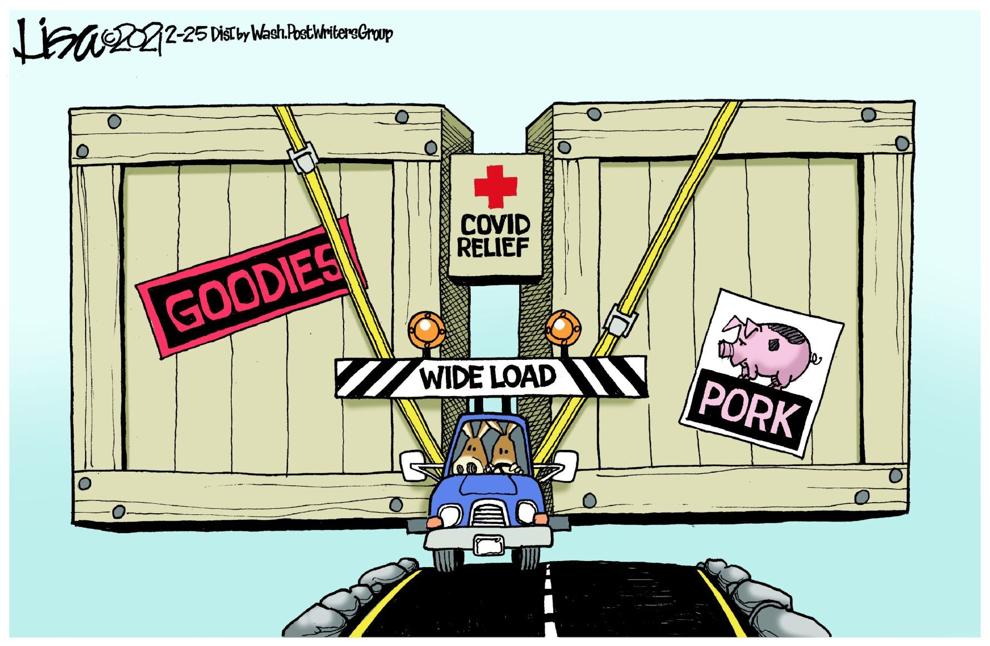 Mike Lester cartoon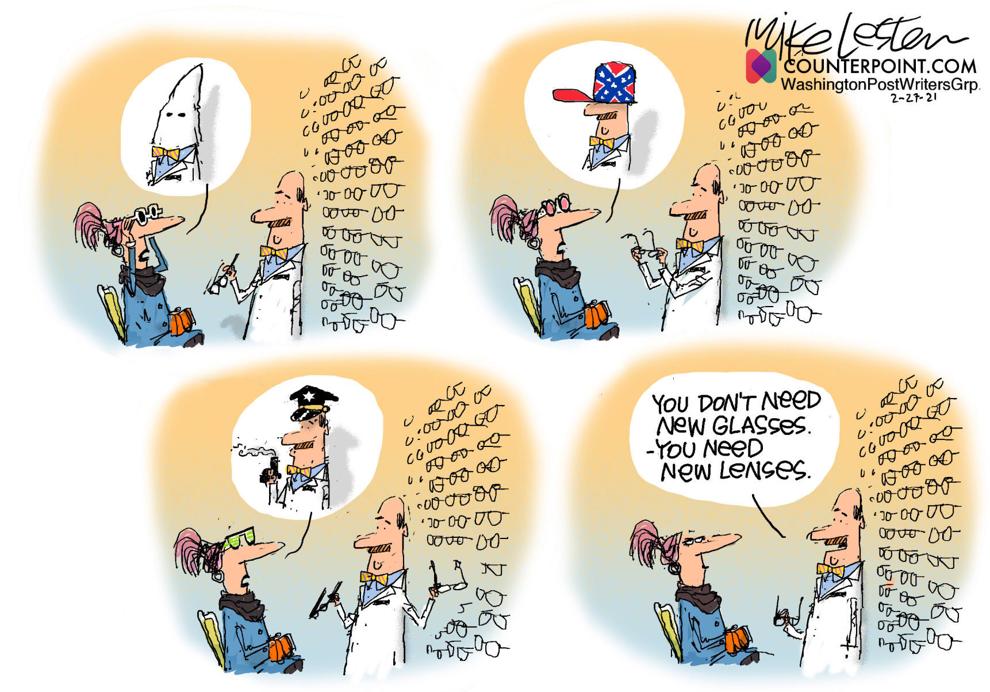 Mike Lester cartoon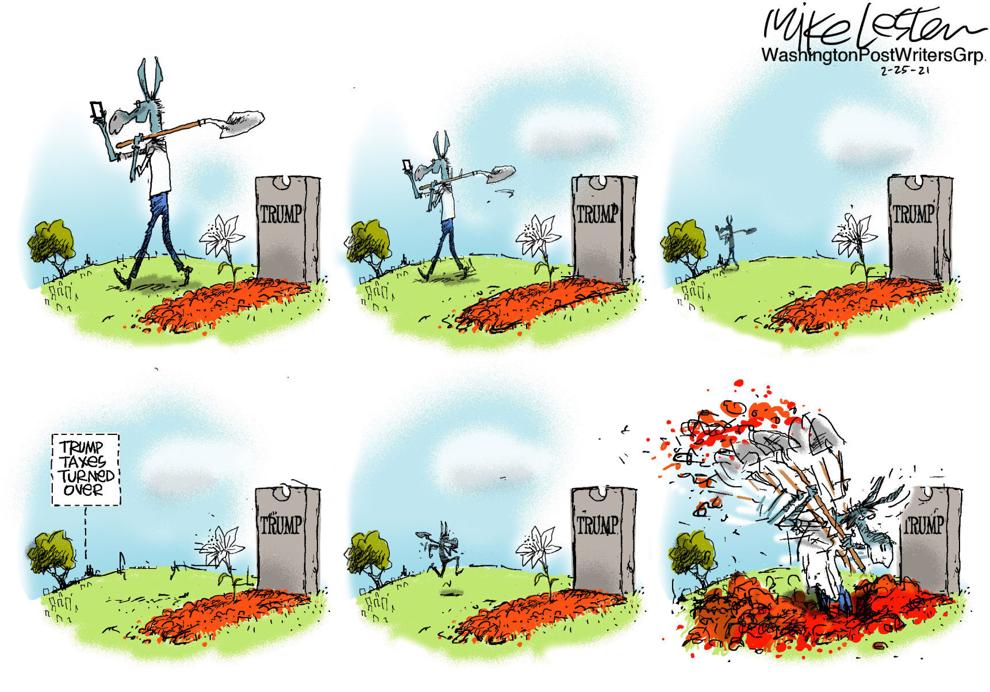 Mike Lester cartoon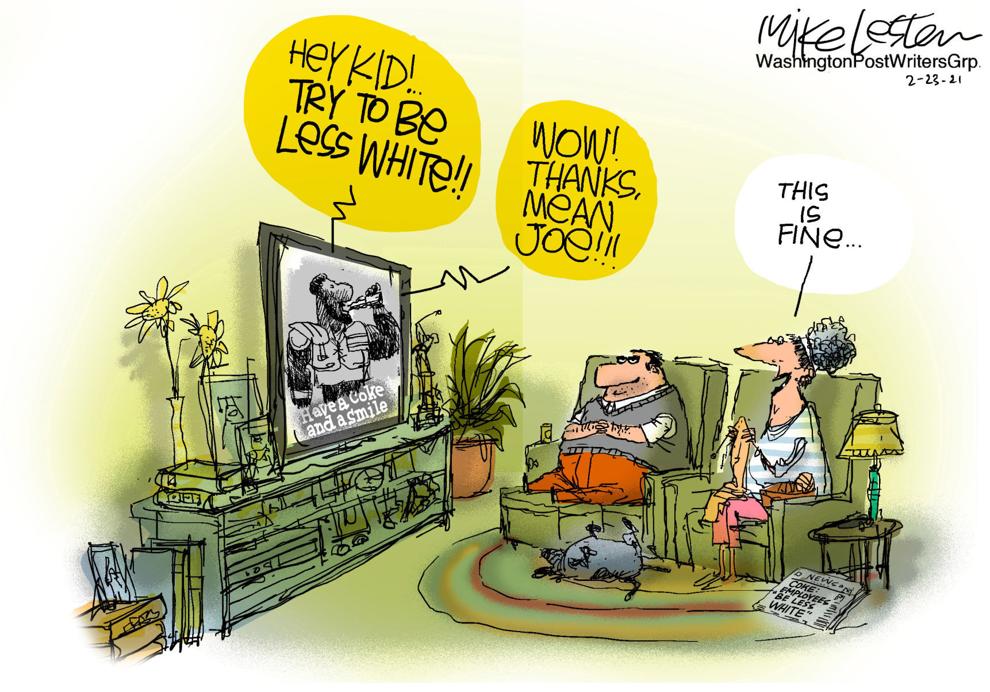 Signe Wilkinson editorial cartoon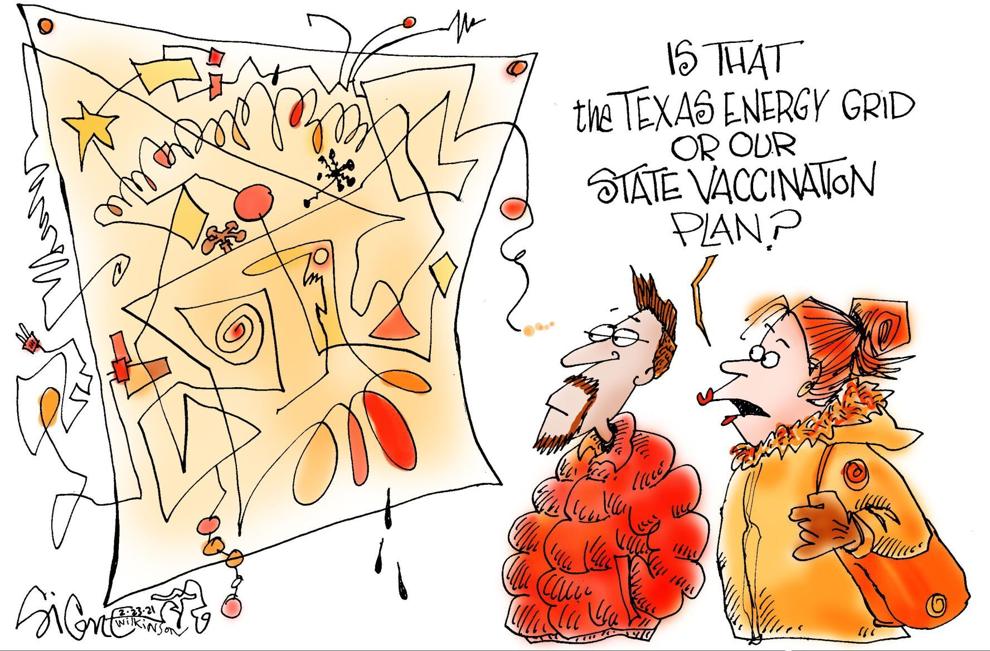 Signe Wilkinson editorial cartoon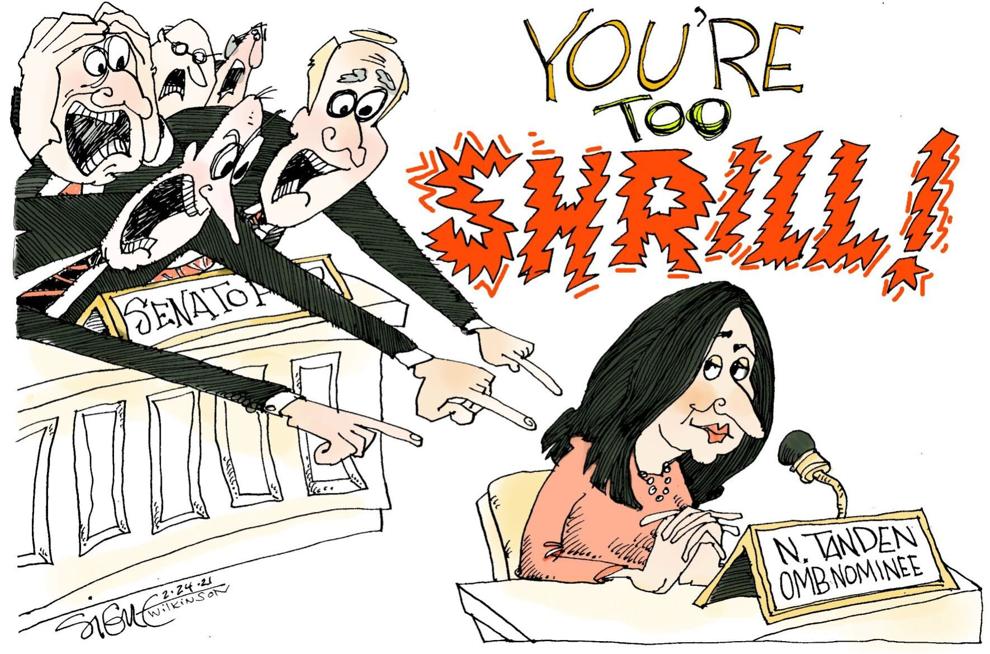 Signe Wilkinson editorial cartoon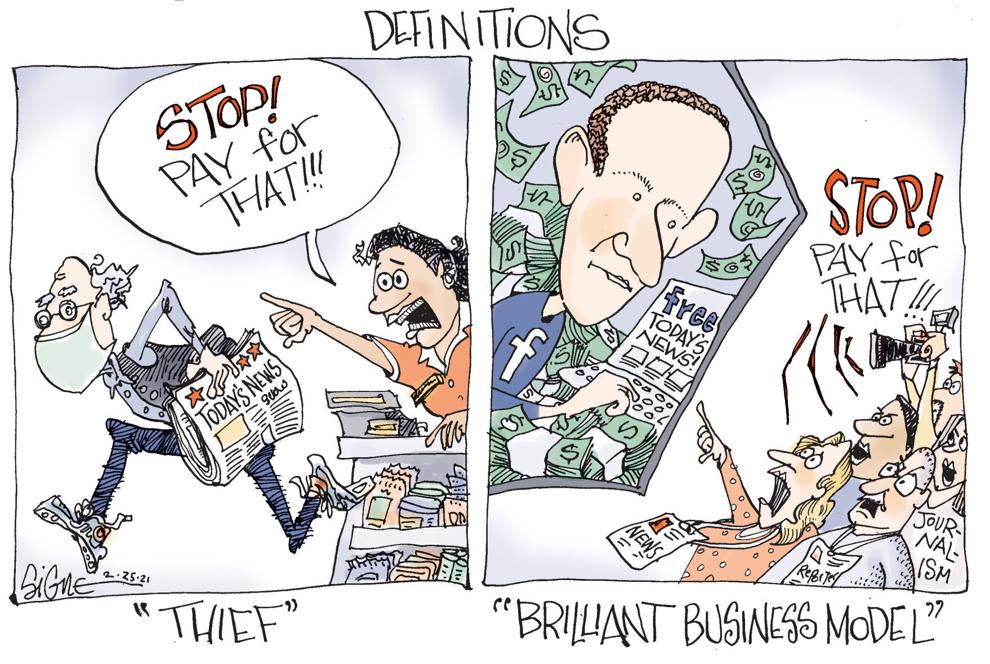 Tim Campbell cartoon
Tim Campbell cartoon