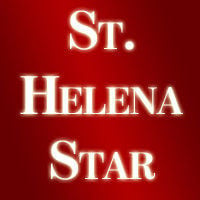 The killing of George Floyd was a graphic, painful inflection point in the centuries-old conversation about race in America and, more broadly, about what America means.
Since Floyd's death, we've seen that conversation play out not just across the country, but here in St. Helena.
This conversation isn't easy – we fought a civil war over it, and the rancor it provoked took the lives of national heroes including Abraham Lincoln and Martin Luther King Jr. – but it is necessary. And our board is determined to be part of it.
We started by talking to Star columnist and educational consultant Tom Brown. As a person of color, his interactions with local police have been amicable – he and longtime Officer Dave Curtin were high school buddies – but he stressed the importance of being "positively conscious" and listening to people whose experiences and personal narratives differ from our own.
Videos of the beating of Rodney King and the killing of Floyd remind us that Blacks, Latinos and other non-whites have experienced an America that's not the same America white people experienced or learned about in school.
As citizens of the world's most determinedly pluralistic nation, it's incumbent on all of us to hear one another's stories, even if it hurts. Even though it's scary to confront and acknowledge the racism (implicit or overt) that continues to exist in St. Helena, particularly against the Latino community, patriotism compels us to do it.
Listening to these stories, enriching our understanding of what America means, and drawing on our new perspectives to bring about positive change is – to borrow a phrase from Brown – a process, not an event. It's a process too complicated to reduce to slogans. And it's a process that shouldn't exclude any of us, whether we're a 60-year-old white guy or a 17-year-old Latino girl.
As one of the signs carried at the Meily Park demonstration put it, "Tu lucha es mi lucha" – "Your struggle is my struggle."
We plan to talk to Hartley and Mayor Geoff Ellsworth about local law enforcement. We hope to talk to participants in the recent demonstrations, students and alumni who are pressing for new curriculum and hiring practices at St. Helena High School, and guests who can share their stories of what it means to be a person of color in St. Helena.
Over the coming weeks and months, our board will be listening. Please join us.
The Star editorial board consists of editors David Stoneberg and Sean Scully and community volunteers Norma Ferriz, Shannon Kuleto, Bonnie Long, Peter McCrea, Chuck Meibeyer, Gail Showley and Dave Yewell.