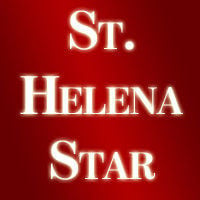 As easy as it is to get caught up in the news of the day, the Star's editorial board tries to explore broader themes.
The following, in no particular order, are the 10 themes we plan to focus on in 2021. Not all of our guests will fit neatly into this rubric, but this will give you a general idea of what to expect from this year's editorials.
St. Helena's decision decades ago not to tie into the North Bay Aqueduct has left us heavily dependent on local rainfall, which has landed us in a precarious situation during the current drought. We'll keep a close eye on Phase II water rationing, potential litigation involving the city's dependence on groundwater, and how to strengthen the community's water security over the long term.
The success of Measure G forced the City Council's hand regarding hotel development on Adams Street, but what about a future City Hall on the site? Will the Napa Valley College Upper Valley Campus become a temporary home for our city staff? How will the city's Railroad Avenue properties and the current City Hall site fit into the equation? We'll be looking for answers.
St. Helena's Housing Element will be updated this year, and the state is applying more pressure to build housing. How will the city meet those demands while maintaining local control and providing the affordable and workforce housing that's so vital to our community and our economy?
The racial reckoning that began after the killing of George Floyd can't just fade away. We'll be looking for meaningful reforms to increase Latino participation in city affairs and make St. Helena a more equitable community. We also want to explore matters relating to the Latino farmworkers who are at the heart of our economy.
Fire officials say St. Helena got perilously close to being decimated by the Glass Fire. How will local governments, property owners, and Fire Safe Councils work together to protect St. Helena and its infrastructure?
Economic impact of COVID-19
Businesses and restaurants are under tremendous strain during the prolonged pandemic. How will their struggles affect the city's budget, how can the city and the St. Helena Chamber of Commerce help them survive, and how can we as citizens keep businesses afloat without compromising our own safety?
How are local schools protecting kids and their families from the coronavirus while still delivering an academically robust education? We'll ask school administrators to show us the data.
Wildfire prevention and stable power delivery need not be mutually exclusive. We'll hold PG&E accountable for delivering energy safely, without imposing excessive Public Safety Power Shutoffs or starting fires due to poor maintenance.
Intergovernmental relations
As always, we'll check in with officials at the local, state, regional and national levels to find out how they're collaborating to solve complex problems that cross jurisdictions.
With a reimagining of Auction Napa Valley taking place, our community's most vital nonprofits face an uncertain future. What new fundraising methods will be established to keep philanthropic dollars flowing to the organizations that need it?
Finally, we also want to highlight acts of creativity, generosity and kindness that give us the energy and spiritual stamina to grapple with these problems without losing our positive attitude.
(The wording of this editorial has been changed to reflect that Auction Napa Valley is being reimagined but is not ending.)
The Star editorial board consists of Director of News Content Sean Scully and community volunteers Norma Ferriz, Shannon Kuleto, Bonnie Long, Peter McCrea, Chuck Meibeyer, Gail Showley and Dave Yewell.