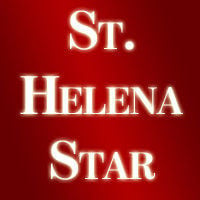 With an end to the pandemic finally within sight, economic recovery must become a primary objective for St. Helena.
We were encouraged, then, when Mayor Geoff Ellsworth placed it at the top of his to-do list during his first interview with our board since his re-election.
Ellsworth wants to seize opportunities to diversify the local economy and increase its resilience when disasters like wildfires and COVID-19 affect the agriculture, wine and tourism industries that are at the heart of our economy. He wants to capitalize on economic sectors that are already here, like education (Napa Valley College, Culinary Institute of America, Pacific Union College) and health care (Adventist Health St. Helena).
That's a solid strategy, provided it isn't hijacked by anti-winery forces with other agendas.
Balance and equity were recurring themes with Ellsworth, who wants St. Helena to remain a "full-spectrum community." That means a diversity of housing types accommodating young and old, the constant pursuit of racial and social justice, and a broad-based community dialogue in search of innovative ways of reducing our susceptibility to wildfires.
We fully support those aspects of Ellsworth's agenda, as well as his focus on emergency preparedness. His presentation to our board was his most polished yet, and we liked his emphasis on gathering data.
His challenges are to bring the council together to set measurable goals and then depend on our strong city administration to propose the strategies and tactics to achieve them.
A Feb. 12 City Council team-building retreat demonstrated how the rest of the council feels alienated by Ellsworth's personal advocacy, especially his oft-stated concerns about safety and potential pollution at Clover Flat Landfill.
While Ellsworth is clearly passionate about the landfill issues, setting goals and developing council consensus on issues that lie within the city's purview should be his primary objective.
As mayor, it's his obligation to make the other councilmembers feel that he's part of the team.
Ellsworth notes that the city made significant strides during his first term, despite clear disagreements among the previous council. City staff deserve most of the credit for removing the Upper York Creek Dam, tightening up internal financial controls, protecting homes and infrastructure during the Glass Fire, and dealing effectively with the pandemic, but those accomplishments still occurred under Ellsworth's watch.
Ellsworth isn't the first St. Helena mayor to preside over a fractured council. That recurring tension might be cause for reconsidering how we select the mayor. Appointing a mayor from within the council or having the job rotate among councilmembers — a model that's proved successful for the Napa County Board of Supervisors — might be the best long-term solution to developing a cohesive council.
During a previous meeting with our board, Ellsworth himself said it would be appropriate to consider such action. We encourage the council to discuss the matter before the next election.
Meanwhile, we encourage Ellsworth to develop his promising agenda into a set of realistic goals and rally the council to accomplish them.
The Star editorial board consists of Director of News Content Sean Scully and community volunteers Norma Ferriz, Shannon Kuleto, Bonnie Long, Peter McCrea, Chuck Meibeyer, Gail Showley and Dave Yewell.