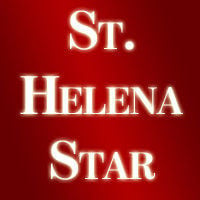 Supervisor Diane Dillon is a noted multi-tasker, but even beyond the seemingly endless hours devoted to coronavirus response, there's one issue that has consumed her attention in the last few months.
After the widespread devastation of last year's wildfires, it's easy to guess which issue we're talking about.
Dillon briefed us last week on various aspects of fire prevention and readiness, from the Board of Supervisors' unprecedented commitment of funds to immediate fire mitigation, to Cal Fire's new local response plans, to dealing with PG&E's wholesale tree-cutting and debris abandonment which has increased fire worries rather than alleviating them.
We came away with increased confidence that the Board of Supervisors is determined to do the most possible to improve the County's prevention strategies and responsiveness to inevitable fires. And while no part of Napa County is safe from fire, Dillon's District 3 — stretching east-to-west across the whole county from north Napa to our borders with Lake, Sonoma, and Solano counties and including St Helena, Calistoga, Yountville, and Angwin--is by far the most vulnerable, making the D3 Supervisor's focus on fire response that much more important.
On April 6th, the board heard all day from experts about the whole range of available alternatives. One important outcome: County commitment of over $6 million, beginning immediately, to "fuels management" — removing dangerous shrubs and trees. We agree this is an essential investment.
In addition to prevention, the big concern Upvalley is getting faster response to put out small fires before they go wild. Cal Fire, the nation's only state firefighting agency with its own air force, is introducing two significant improvements for response time in the county: more fire fighters, and more choppers. First, Cal Fire has formed a new 12-15 person fire crew to be Napa County-based and on duty 24/7 during peak season. Second, they've committed two water-dropping helicopters — a Type 1 at the Napa Airport and a Blackhawk in southern Lake County, five minutes away from our airspace. Cal Fire stresses that helicopters most easily and flexibly access water from our county's smaller water sources, such as irrigation ponds and Lake Hennessey.
The need for quick access to water sources is a reality that also helps explain the Cal Fire decision, with the Supervisors following, not to enter a public-private partnership with Growers/Vintners for Responsible Agriculture and contract with a private aerial firefighting company for the services of Fire Boss, which would have kept two planes on standby in case a wildfire broke out. Cal Fire told supervisors that Fire Boss was incompatible with its own aerial firefighting program, which uses different aircraft.
There were also logistical obstacles, Dillon said. Fire Boss planes need a lot of room to scoop up water and gain altitude, so Lake Berryessa would have been their only option. And before they could have drawn from Berryessa, authorities would have had to take extra time to clear the lake of recreational activity, Dillon said. In addition, Fire Boss planes can't fly at night, so couldn't have responded to the Glass Fire any more quickly than Cal Fire helicopters did, she said.
The huge job of clean-up and recovery from previous fires is an essential part of the County vegetation mitigation and fire prevention strategy, and how to deal with PG&E-felled trees is a big challenge. Dillon said Napa and Sonoma counties and the City of Santa Rosa teamed up to lobby the California Public Utilities Commission to force PG&E to pick up the trees they cut down after last year's wildfires — 18,000 trees in Napa County alone.
PG&E was allowed to cut them down as an emergency action, but now they're lying on the ground like so much kindling. Dillon receives concerned emails about those trees every day, and she's currently waiting for the CPUC to take action.
Meanwhile, the county is increasing its contribution to the Napa Communities Firewise Foundation, which is working on vegetation management projects over the next five months.
Time is of the essence because the foundation is working under a one-year post-Glass Fire exemption from the California Environmental Quality Act, which would otherwise require time-consuming and costly impact studies.
Dead trees that are still standing on private property are ultimately the property owner's responsibility, but the county is encouraging timber harvesting projects that can at least partly offset the cost of removing the dead trees.
The Board of Supervisors is updating county regulations on vegetation management, home hardening and defensible space, while also pushing back against proposed state regulations concerning construction in fire-prone areas that are so strict as to hamper the county's housing goals.
And if you were confused by last year's evacuation orders, you'll be happy to know the county is working to establish evacuation zones that should simplify the process.
We salute Dillon's determination and leadership to prepare District 3 and the entire county for what could be another horrific fire season.
The Star editorial board consists of Director of News Content Sean Scully and community volunteers Norma Ferriz, Shannon Kuleto, Bonnie Long, Peter McCrea, Chuck Meibeyer, Gail Showley and Dave Yewell.