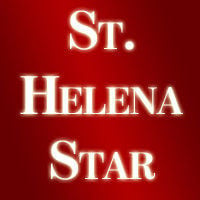 Listen up, St. Helena. There's talk of a new hotel in our midst, and we're not talking about the Adams Street property.
Jackson Family Wines is proposing a 72-room hotel at the Freemark Abbey property north of the city limits, and we should all pay attention as it works its way through the county's approval process.
The Jackson family acquired the winery in 2006 and did a wonderful job restoring the original stone building dating back to 1888. The design for the hotel is also thoughtful, attractive, and worthy of the property's historic nature.
Three representatives of the Jackson family — Geoff Scott, LeeAnne Edwards and Ari Jackson – outlined the project to our editorial board last week. They call it The Inn at the Abbey.
They told us the hotel will use existing wastewater facilities and won't need any additional city water beyond what's already allocated in Freemark Abbey's water contract. Water consumption will be at or below historic levels for the property.
The two most important factors, in our opinion, are housing and traffic.
Edwards said the Jackson family has a long history of providing housing for its workers in Sonoma County, and is committed to doing the same with this, their first project in Napa County.
Some existing houses on the south side of Lodi Lane, amounting to about 40 beds, will house hotel workers. Those houses are on ag-zoned land, so the applicants can't build any additional on-site housing, aside from some accessory dwelling units.
They've also talked to Our Town St. Helena about supporting other housing around the city, although they haven't identified a specific site.
Housing has to be a crucial element of the project, and it could be the most important in terms of winning the community's support. We encourage the applicants to plan – and spend – accordingly in pursuit of a creative solution.
As for traffic, the Jackson family plans to use Lodi Lane as the primary point of access. Northbound traffic may also use the entrance along Highway 29, but a new median will force southbound traffic to use Lodi, which will get new turn lanes for traffic turning onto 29.
Like housing, the traffic situation cries out for a creative solution, maybe involving a roundabout at the intersection of Highway 29 and Lodi Lane.
The restaurant space, currently home to Roadhouse 29, will remain as an important component of the hotel. Wine education will also be an important aspect, with on-site sommeliers interacting with guests. The hotel would be run by a separate operator – the Jacksons have talked to a few but haven't announced a deal.
The applicants expect the use permit approval process to take 12 to 18 months, with construction three to five years away. Expect plenty of public hearings at the county level and probably some discussion at the city level as well.
We can't even come close to endorsing the project until it's been thoroughly vetted by the county, but it does have a few points in its favor.
It would further beautify a historic property and eliminate the old A Dozen Vintners building that's always been an eyesore. Additionally, the project's scope is nowhere near as gargantuan as the Four Seasons resort that's under construction in Calistoga.
The Inn at the Abbey would bring visitors within a stone's throw of downtown St. Helena, which could use the customers. Private shuttles and Ubers would be a great way to transport hotel guests downtown while minimizing traffic.
The Jackson family did a great job with the restored stone building, so we know they're capable of pulling off a tasteful project. They're open to community input and understand the need for workforce housing. They were open to our suggestion of offering conference space to nonprofits at a discount.
This is a promising project. Let's keep an open mind as it gets fleshed out.
The Star editorial board consists of editors David Stoneberg and Sean Scully and community volunteers Norma Ferriz, Christopher Hill, Shannon Kuleto, Bonnie Long, Peter McCrea, Gail Showley and Dave Yewell. Yewell did not contribute to this editorial.